Entering The Hall of Faith Part 1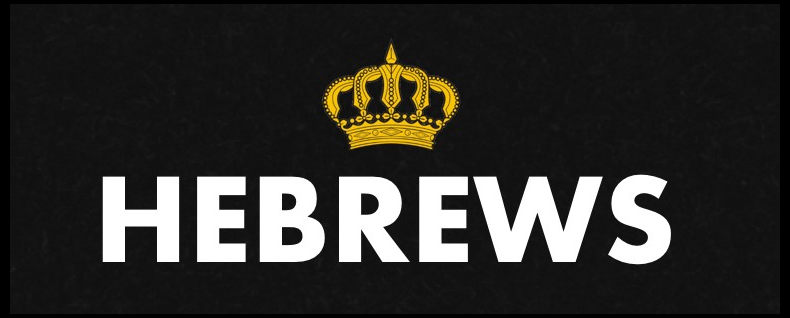 Hebrews 11:13–16 13 All these died in faith, without receiving the promises, but having seen them and having welcomed them from a distance, and having confessed that they were strangers and exiles on the earth. 14 For those who say such things make it clear that they are seeking a country of their own. 15 And indeed if they had been thinking of that country from which they went out, they would have had opportunity to return. 16 But as it is, they desire a better country, that is, a heavenly one. Therefore God is not ashamed to be called their God; for He has prepared a city for them.
Having confessed that they were "strangers and aliens on the earth", the men of old were dominated by a vision of a greater goal and a greater home than anything found in this world. Had they thought they could find a lasting city here in this place they would have simply returned. But their sojourning never ended. Their pilgrimage kept going until at last they arrived at their final destination not of an earthly promised land but even beyond this to a heavenly country. This section has everything to do with the believer's final destination and his/her longing after it. That is the simple truth being presented here, longing after heaven. Thus, the text shifts from an altered identity to an altered ambition. This is really what is beneath it all. The patriarchs, and now those of us who have been called with the same hope (9.15), are to be dominated with the same eternal ambition as theirs. Again, the person who would have his/her name entered into the Hall of Faith as it were, are those who have an altered ambition where eternal things have surpassed the temporal world.
Eternal Ambitions
We should first consider this from a general point of view seeing the value of having an eternal perspective as pilgrims who are just passing through a strange land (Heb. 11.9). This eternal perspective begins with a distinct dissatisfaction with this world. Hebrews will make this point abundantly clear:
Hebrews 13:13–14 13 So, let us go out to Him outside the camp, bearing His reproach. 14 For here we do not have a lasting city, but we are seeking the city which is to come.
Notice that this confession, "here we do not have a lasting city", is rooted in our willingness to identify with Christ's reproach (11.23ff.). This means that as Christ suffered as a means of obtaining our redemption and perfection (9.12), we too are to be willing to go outside the gate i.e. the place of cross-bearing, the place of alienation where we may demonstrate our other-worldliness by our identifying with Him and longing for Him (cf. 1 Pet. 1.8). All discontentment with the world begins with the supreme satisfaction of being identified with Jesus Christ— life is found in Him (John 1.4; 3.16; 4.14; 5.21, 26 6.57; 10.10, 28; 11.25; 14.6; 17.3). This is how and why we can look not to the temporal but the eternal:
2 Corinthians 4:16–18 16 Therefore we do not lose heart, but though our outer man is decaying, yet our inner man is being renewed day by day. 17 For momentary, light affliction is producing for us an eternal weight of glory far beyond all comparison, 18 while we look not at the things which are seen, but at the things which are not seen; for the things which are seen are temporal, but the things which are not seen are eternal.
As commentators have pointed out, Paul is recalling the Greek words earlier in the letter for the "weight" or "burden" (βαρος) of his suffering (2 Cor. 1.8), which he called "excessive" (ὑπερβολή). Here the same basic root words are used to convey the opposite truth, namely that it was precisely those same trials now seen from the eye of faith and an eternal perspective they were producing in Paul an excessive weight of glory. The former produced an unbearable despair the latter produced and incomparable hope. It was Paul's eternal perspective that changed everything (cf. Phil. 4.13). Therefore, we too are to train ourselves to be motivated and led by an eternal mindset in everything (cf. 2 Cor. 5.7). There is no other way to endure suffering. There is no other way to suffer persecution and to endure the trials of this life, which is precisely where this church was in Hebrews i.e. suffering for their faith in the gospel (cf. Heb. 10.32-34). Persecution has the unique ability to peel away the illusion that we belong here when we don't and the delusions of grandeur that tell us that we are staying here when we are not (11.13)
A pilgrim's perspective is an eternal perspective leading to an eternal ambition that can only be satisfied by the obtaining of our everlasting inheritance. Two things come from this eternal ambition that we should pursue: a transcendent joy and a transcendent contentment.
An Eternal Ambition Results In The Pursuit Of A Transcendent Joy
First, there will be the pursuit of a transcendent joy. Thus, an eternal ambition is seen by what it seeks. Those who had their identities altered and confessed to be strangers and aliens on this earth also pursued a particular transcendent and heavenly joy. The amazing thing about what Hebrews is saying here is that the patriarchs apparently understood the typological significance of their calling to dwell in Canaan. Canaan was, as we know well now, a type of our heavenly inheritance (3.18-19; 4.8; 9.15; Deut. 3.20; 12.9-10; 25.19). It is ultimately typological of our heavenly home, the New Jerusalem, the city of the living God (12.22ff.). As Vos has stated, "the abode of Israel in Canaan typified the heavenly, perfected state of God's people" (Geerhardus Vos, Biblical Theology, 127).
Therefore, they were "seeking a country of their own" (πατρίδα ἐπιζητοῦσιν). It is not that being a stranger and alien leaves you without a land at all; but our land is not to be found in this world. Therefore, it is not to be sought here either because we will never find it (cf. Jer. 2.12-13). In fact, the language here suggests this very thing. For one, what they were seeking was not simply called a "country of their own", but as the Greek suggests, 'a homeland' (ESV, NKJV) or even more literally, a 'fatherland' (πατρίδα from πατρίς). This was an expression that referred to one's natural residence as that place from which your family had descended. Heaven was their true home and that was what they were ultimately seeking.
But what then is the link between them and us? In one sense the answer is simple— faith. By faith we are seeking the same fatherland. This brings everything in Hebrews out of the abstract, out of typology and into practicality for us. This heavenly pursuit was also to be continuous; they were "seeking" (ἐπιζητοῦσιν, note the intensive prefix ἐπι cf. 13.14) a fatherland of their own throughout their entire pilgrimage. The pursuit to be satisfied with an enteral heavenly joy is never to end. We are never to stop pursuing our eschatological hope. That is why we are to seek the things above even now (Col. 3.2), we are to live in light of eternity today (2 Cor. 5.10-11), and we are to take heed to Him who speaks from heaven in His word in light of God's unshakable kingdom (Heb. 12.28). Our hope in our heavenly residence and our heavenly destiny is a mater of settled conviction. Once again, Peter and Hebrews speak with one voice regarding realized eschatology and the believer's need of endurance as we seek our own heavenly country.
1 Peter 1:3–9 3 Blessed be the God and Father of our Lord Jesus Christ, who according to His great mercy has caused us to be born again to a living hope through the resurrection of Jesus Christ from the dead, 4 to obtain an inheritance which is imperishable and undefiled and will not fade away, reserved in heaven for you, 5 who are protected by the power of God through faith for a salvation ready to be revealed in the last time. 6 In this you greatly rejoice, even though now for a little while, if necessary, you have been distressed by various trials, 7 so that the proof of your faith, being more precious than gold which is perishable, even though tested by fire, may be found to result in praise and glory and honor at the revelation of Jesus Christ; 8 and though you have not seen Him, you love Him, and though you do not see Him now, but believe in Him, you greatly rejoice with joy inexpressible and full of glory, 9 obtaining as the outcome of your faith the salvation of your souls.
An Eternal Ambition Results In A Transcendent Contentment
Second, an eternal ambition will also result in a transcendent contentment that enables us to see the transient nature of this world and the abiding glory of the world to come. What verse 15 does is it causes us to be content with our estrangement from the world as we anticipate our heavenly country. Just as the patriarchs would not go back to their place of physical origin, we too are to let go of our earthly identities and settle with our heavenly belonging being content with an eternal inheritance and not imagining that there is any place or any life or any identity here that will satisfy because it will not. A true eternal ambition is clearly seen in our contentment in our fatherland above. No one taught this more explicitly and succinctly than our Lord Jesus himself:
Matthew 6:19–21 19 "Do not store up for yourselves treasures on earth, where moth and rust destroy, and where thieves break in and steal. 20 "But store up for yourselves treasures in heaven, where neither moth nor rust destroys, and where thieves do not break in or steal; 21 for where your treasure is, there your heart will be also.
The interpretation of Jesus words here can be understood from a similar passage from Paul who also spoke about this eternal perspective:
1 Corinthians 7:29–31 29 But this I say, brethren, the time has been shortened, so that from now on those who have wives should be as though they had none; 30 and those who weep, as though they did not weep; and those who rejoice, as though they did not rejoice; and those who buy, as though they did not possess; 31 and those who use the world, as though they did not make full use of it; for the form of this world is passing away.
John MacArthur provides a sound and balance interpretation of Paul's words here and what he means by "as though they had none" etc.:
"Paul is teaching that marriage should not reduce a Christian's obligation and devotion to the Lord and His work. The responsibilities of marriage are no excuse for slacking the Lord's work. That is to invert the priorities. Today it has become increasingly difficult, because of close attachment to families, to get Christians— including Missionaries— to be strongly dedicated to serving the Lord…. There must be a balance, a scriptural balance, between fulfilling marriage needs and serving the Lord. The primary affections of all Christians, whether married or single, should be set "on the things above, not on the things that are on the earth" (Col. 3:2). "Do not love the world, nor the things in the world. If anyone loves the world, the love of the Father is not in him…. And the world is passing away, and also its lusts; but the one who does the will of God abides forever" (1 John 2:15, 17). We must understand the priority of the eternal over the temporal." (John MacArthur, The MacArthur New Testament Commentary: 1 Corinthians (Chicago: Moody, 1984) 182).
The Christian life is not only a call to live for the world to come but also to recognize that there is nothing here in this world that can truly fulfill us and if there is, something is terribly wrong. Everything here will fail us and if we put our hope here our hope will fail us also (cf. 1 Cor. 15.19). The patriarchs made it abundantly clear that their heart was in heaven and that the longing they had in this world for their own city could never be satisfied by simply returning to a geographical location they once called home, "And indeed if they had been thinking of that country from which they went out, they would have had opportunity to return" (11.15). They did not lack opportunity to go back, they had no desire and reason to go back. This is why Abraham, knowing the promise, insisted that his son Isaac not go back to Ur, "Beware that you do not take my son back there!" (Gen. 24.6 cf. v.8). Abraham knew that God had promised and that He would ensure His promise even if it meant the Angel of the Lord would have to intervene in providing Isaac a wife and making sure he would remain in Canaan.
Hebrews is ensuring us that God has promised to provide us a better home, a better country, a better family, a better life and a lasting city than anything we are familiar with here (cf. John 19.25-27). The argument is also an argument 'from the lesser to the greater' in Hebrews. If the men and women of old saw the promises at a distance and were willing to seek a high country above all imagination, how much more those under the New Covenant who have been given the fulfillment and realization of those promises through Jesus Christ and with Him the inauguration of the age to come, even the powers of the age to come; how much more should we not trust in God's promises (cf. 2.3). This means being willing to let goods and kindred go, this life also, but it also means that we should possess a sweet contentment in our inheritance even now (cf. 1 Pet. 5.10). Jesus trained His disciples toward this eternal and transcendent perspective in two ways. The promise of their own place, and the promise of His own presence making it possible for their ever-fickle and wavering hearts to have assurance in the interim:
John 14:1–6 1 "Do not let your heart be troubled; believe in God, believe also in Me. 2 "In My Father's house are many dwelling places; if it were not so, I would have told you; for I go to prepare a place for you. 3 "If I go and prepare a place for you, I will come again and receive you to Myself, that where I am, there you may be also. 4 "And you know the way where I am going." 5 Thomas said to Him, "Lord, we do not know where You are going, how do we know the way?" 6 Jesus said to him, "I am the way, and the truth, and the life; no one comes to the Father but through Me.
The practical wisdom of this is inestimable. If we choose to be eternally minded, nothing in the final analysis should discourage us from our reward. We must be persuaded of this:
Romans 8:33–39 33 Who will bring a charge against God's elect? God is the one who justifies; 34 who is the one who condemns? Christ Jesus is He who died, yes, rather who was raised, who is at the right hand of God, who also intercedes for us. 35 Who will separate us from the love of Christ? Will tribulation, or distress, or persecution, or famine, or nakedness, or peril, or sword? 36 Just as it is written, "For Your sake we are being put to death all day long; We were considered as sheep to be slaughtered." 37 But in all these things we overwhelmingly conquer through Him who loved us. 38 For I am convinced that neither death, nor life, nor angels, nor principalities, nor things present, nor things to come, nor powers, 39 nor height, nor depth, nor any other created thing, will be able to separate us from the love of God, which is in Christ Jesus our Lord.
And we must also be persuaded that nothing in this life will genuinely satisfy us. Everything is destined to fail, to end. Our world and everything in it is transient, temporal and tainted. We may not have a lasting city here, but we do have a hope that does not disappoint. Hebrews is telling us, hope and do not waver (10.22).