Essentials of the Christian Life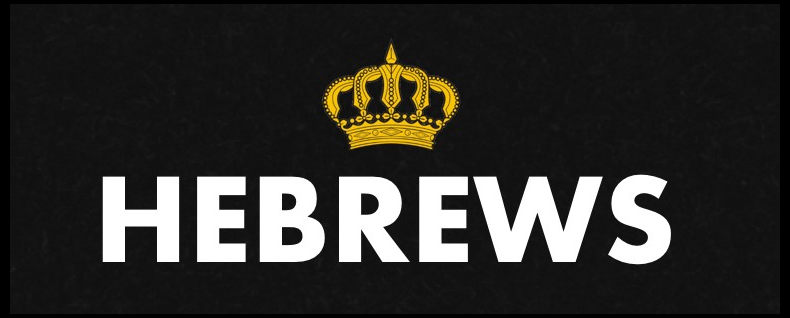 Hebrews 13:18–25 18 Pray for us, for we are sure that we have a good conscience, desiring to conduct ourselves honorably in all things. 19 And I urge you all the more to do this, so that I may be restored to you the sooner. 20 Now the God of peace, who brought up from the dead the great Shepherd of the sheep through the blood of the eternal covenant, even Jesus our Lord, 21 equip you in every good thing to do His will, working in us that which is pleasing in His sight, through Jesus Christ, to whom be the glory forever and ever. Amen. 22 But I urge you, brethren, bear with this word of exhortation, for I have written to you briefly. 23 Take notice that our brother Timothy has been released, with whom, if he comes soon, I will see you. 24 Greet all of your leaders and all the saints. Those from Italy greet you. 25 Grace be with you all.
The book of Hebrews is unlike any other book in all of Scripture. Hebrews gives us such an extensive grasp of God's covenantal scheme of redemption. Hebrews has set forth the supremacy of Christ as the center and focus of that redemption as it is expressed in His supremacy as our Great High Priest who has obtained redemption for His covenant people by the offering of His blood on the cross. Hebrews also has given us a deep eschatological hope as we await for God's Son from Heaven. We are reminded that our high priest has entered into His eternal heavenly session high above all earthly powers and enthroned on at the right hand of His Father (Heb. 1.1-4). The richness of Hebrews can be seen by its ability to span the covenantal divide by explaining how all shadows and types reach their intended goal and purpose in the person and work of Christ. Hebrews reminds us of the absolute necessity of Jesus' atonement, His intercession and His exaltation. As our high priest, Jesus stands in solidarity with His people and stands before us in the presence of God in heaven so that we too may enter into the true and heavenly holy place having been consecrated through His blood. Finally, Hebrews gives us several practical examples and practical principles for living out our faith in the New Covenant. From eschatology to ecclesiology, Hebrews imparts wisdom to us at every turn. These final words by the author of Hebrews are not throw away after thoughts; they give us three final principles for walking in a way that is pleasing to the covenant-Lord of Heaven. These essentials of Christian spirituality are to be carefully considered and applied.
Maintaining A Good Conscience
After directing the church to obey its leaders, the author requests personal prayer on behalf of not only himself but whoever else may be ministering alongside of him. Although the question of Hebrews' authorship is a controversy that will continue to rage on, it is the nature of their request that is the most important part of the passage. There can be nothing more critical in the Christian life than a "good conscience" (καλὴν συνείδησιν). This is supported by Paul in several places and formed the basis of his own confidence in life and ministry:
2 Corinthians 1:12 12 For our proud confidence is this: the testimony of our conscience, that in holiness and godly sincerity, not in fleshly wisdom but in the grace of God, we have conducted ourselves in the world, and especially toward you.
Romans 9:1 1 I am telling the truth in Christ, I am not lying, my conscience testifies with me in the Holy Spirit,
1 Timothy 1:5 5 But the goal of our instruction is love from a pure heart and a good conscience and a sincere faith.
Maintaining a good conscience is nuclear strength for perseverance and faith. In fact, for Paul, ruining and wounding your conscience either through sin in general or unbelief specifically was the path to apostasy:
1 Timothy 1:19 19 keeping faith and a good conscience, which some have rejected and suffered shipwreck in regard to their faith.
This is why the author is pleading for payer. It is the prayer of continual purity and integrity in ministry as well as the practical needs of ancient travel since, "And I urge you all the more to do this, so that I may be restored to you the sooner" (περισσοτέρως δὲ παρακαλῶ τοῦτο ποιῆσαι, ἵνα τάχιον ἀποκατασταθῶ ὑμῖν). It is the prayer that the author and those with him would continue to have a "good conscience" (καλὴν συνείδησιν) which would be manifested in their consistent godly conduct, "desiring to conduct ourselves honorably in all things" (ἐν πᾶσιν καλῶς θέλοντες ἀναστρέφεσθαι). Having their conscience cleansed by the New Covenant, this is a prayer for living in harmony with the work of Christ whose blood is the basis of their positional cleansing as well as their ongoing communion with God. This request also shows the value of prayer, the providential power of prayer, the place that prayer holds as that chosen instrument of God that often becomes the means and the occasion through which God accomplishes His will for His people (cf. 1 Cor. 1.11; Philem. 22).

Doing God's Will

The author moves from his own personal prayer requests and his own personal situation to the faith of the church as it relates to its obedience in the New Covenant. Beginning in verse 20, the author returns the prayer by praying his own benediction over them, "Now the God of peace, who brought up from the dead the great Shepherd of the sheep through the blood of the eternal covenant, even Jesus our Lord, 21 equip you in every good thing to do His will" (13.20-21a). The purpose of this request is simple; it is a prayer that these New Covenant believers would "do His will" (εἰς τὸ ποιῆσαι τὸ θέλημα αὐτοῦ). The language around this request shows us that our obedience is rooted in two key factors.
Doing God's Will Is Rooted In God's Plan Of Redemption
Obedience has to begin outside of us and in the sphere of redemption. Without "the God of peace" (Ὁ... θεὸς τῆς εἰρήνης) produce peace and reconciliation through the resurrection there would be no obedience at all because there would be no obedient hearts. Therefore, the faithful covenant God who "brought up from the dead the great Shepherd of the sheep through the blood of the eternal covenant" (ὁ ἀναγαγὼν ἐκ νεκρῶν τὸν ποιμένα τῶν προβάτων τὸν μέγαν ἐν αἵματι διαθήκης αἰωνίου) is also faithful to "equip" (καταρτίζω) us for "every good thing" (ἐν παντὶ ἀγαθῷ). Doing God's will begins not by what we can render to God but by God doing something for us, namely redemption in Christ who is "the great Shepherd of the sheep" (τὸν ποιμένα τῶν προβάτων τὸν μέγαν). We obey because we are redeemed (cf. Gal. 4.4-6; Tit. 2.14; 1 Pet. 1.18). That is the reality that gives birth to a new life, a redeemed life, and life that loves to do God's will from the heart. This is what the New Covenant accomplishes; it does not promise a new heart, it provides it "through the blood of the eternal covenant" (ἐν αἵματι διαθήκης αἰωνίου):
Jeremiah 31:31–33 31 "Behold, days are coming," declares the Lord, "when I will make a new covenant with the house of Israel and with the house of Judah, 32 not like the covenant which I made with their fathers in the day I took them by the hand to bring them out of the land of Egypt, My covenant which they broke, although I was a husband to them," declares the Lord. 33 "But this is the covenant which I will make with the house of Israel after those days," declares the Lord, "I will put My law within them and on their heart I will write it; and I will be their God, and they shall be My people.
Obviously we should say a word about the "eternal covenant" (διαθήκης αἰωνίου) because it shows that God is a covenant God. He is a covenant making God, a covenant keeping God, and a God that has from eternity had such covenantal ambitions that His great plan and purpose of redemption cannot be understood apart from God's covenantal workings in the bible (cf. Ps. 25.14). The "eternal covenant" is a reference to the New Covenant as the Old Testament background makes plain (cf. Is. 55.3; 61.8; Jer. 32.40; Ezek. 37.26). In terms of what is "eternal" about the New Covenant we are meant to look to forward; meaning that this is the last and final consummate covenant that God will make with His elect people. Therefore there will be no further covenantal administrations- with the last Adam comes the last covenant (cf. Rom. 5.12-18; 1 Cor. 15.44-45). The New Covenant is the better covenant than the Old Covenant which was temporary (cf. 8.13). The "eternal covenant" is the fulfillment of all of God's covenant promises reaching back into the eternal counsel of God (cf. Zech. 9.11). The "eternal covenant" is that covenant which was ratified by "the blood" (αἷμα) of Jesus Christ with His people the Church (cf. Lk. 22.20).
Doing God's Will Is Rooted In God's Power In The Redeemed
The connection is the power involved here. This is a parenthetical statement that gives us the principle of God's power at work in our obedience. It was not just God's power that accomplished redemption for us, it is also God's power that applies redemption to us and sustains redemption in us. Lest we think that our good deeds are a result of our own strength, God not only desires to strip us of our boasting with regards to our justification (cf. Rom. 4.2), but also with regards to our ongoing sanctification (cf. 1 Cor. 1.30-31). We are called to do with work and God is credited with the glory; that is how it works:
Ephesians 2:8–10 8 For by grace you have been saved through faith; and that not of yourselves, it is the gift of God; 9 not as a result of works, so that no one may boast. 10 For we are His workmanship, created in Christ Jesus for good works, which God prepared beforehand so that we would walk in them.
Philippians 2:12–13 12 So then, my beloved, just as you have always obeyed, not as in my presence only, but now much more in my absence, work out your salvation with fear and trembling; 13 for it is God who is at work in you, both to will and to work for His good pleasure.
Because our ability "to do His will" is only possible "through Jesus Christ" (διὰ Ἰησοῦ Χριστοῦ), He ultimately gets the glory for author says, to Him, "be the glory forever and ever. Amen" (ᾧ ἡ δόξα εἰς τοὺς αἰῶνας [τῶν αἰώνων], ἀμήν). The Mediator of the "eternal covenant" receives eternal glory since His work as our Mediator, our Intercessor and Priest never ends (cf. 7.25). Only those who has truly understood the depth of their sin and misery before God can truly affirm with gladness and adoration the glory of Christ. Only when we realize that we are powerless to perform one good thing apart from Christ's vital all-sufficient grace at work in us, then and only then can we truly add our "Amen" (ἀμήν) to His glory. This is the only way we will be "pleasing in His sight" (τὸ εὐάρεστον ἐνώπιον αὐτοῦ). This is why Paul says:
Galatians 6:14 14 But may it never be that I would boast, except in the cross of our Lord Jesus Christ, through which the world has been crucified to me, and I to the world.
Abiding In God's Word
Finally, the last principle that Hebrews leaves us with is our need to abide in God's word. Specifically, this "word of exhortation" (Παρακαλῶ... τοῦ λόγου) is widely recognized as an early homily (see, O'Brien, Hebrews. 538). If this is correct, we need to appreciate the sheer depth of this early sermon. The fact that the author does not identity Hebrews as a letter per se supports the notion that this was sermonic. This destroys the notion that is so popular today that sermons need to be man-centered, humorous, application-driven, non-technical and non-doctrinal; Hebrews simply does not reflect our current understanding of a sermon. In addition to the sheer theological scope of this letter, remarkably the author says, "I have written to you briefly" (γὰρ διὰ βραχέων ἐπέστειλα ὑμῖν). This is a reminder that what sustains the church is truth:
1 Timothy 4:11–16 11 Prescribe and teach these things. 12 Let no one look down on your youthfulness, but rather in speech, conduct, love, faith and purity, show yourself an example of those who believe. 13 Until I come, give attention to the public reading of Scripture, to exhortation and teaching. 14 Do not neglect the spiritual gift within you, which was bestowed on you through prophetic utterance with the laying on of hands by the presbytery. 15 Take pains with these things; be absorbed in them, so that your progress will be evident to all. 16 Pay close attention to yourself and to your teaching; persevere in these things, for as you do this you will ensure salvation both for yourself and for those who hear you.
In addition from an emphasis on preaching theology, Hebrews reminds us of several aspects of truly encouraging (παράκλησις) preaching. First, genuine preaching is Christocentric. Hebrews uniquely has set forth the supremacy of Christ in all things. Every aspect of Scripture can be said to be in route to some Christological point. Everything from Creation to the Flood, from Abraham to Moses, from the building of the temple to Israel in Exile; everything eventually has some bearing on the person and work of Jesus Christ and His heavenly kingdom (cf. Luke 24.27ff.).
Second, true preaching views all of Scripture as Christian Scripture. The author does not shy away from the OT. So much preaching today minimizes the importance of the OT. By and large today a virtual 'Marcian spirit' rests on the Church— seeing little or no need for the OT Scriptures. But Hebrews has extensive OT theology that will remain indispensible for the Church for all time. Hebrews reminds us that we need both Testaments to fully comprehend the work of Christ in all of its glorious significance.
Third, preaching also needs to be a hortatory act meaning that true preaching includes exhortation, warning, urging and confronting sin and unbelief. As technical as Hebrews is, it is not an exercise in mere intellectual stimulation. Hebrews is cutting, it is frank, convicting and confronts our sin and warns us about the danger of apostasy. The pastor of Hebrews did not shy away from the hard subjects and neither should we (cf. 1 Cor. 4.1-4; 2 Cor. 4.1-3).
Fourth, preaching should also be viewed as a means of grace. This is why we must abide in God's word and in God's word being preached. Nothing can replace the preaching of God's word. So the author urges the church to endure his teaching, "But I urge you, brethren, bear with this word of exhortation, for I have written to you briefly" (Παρακαλῶ δὲ ὑμᾶς, ἀδελφοί, ἀνέχεσθε τοῦ λόγου τῆς παρακλήσεως). This is not always easy (cf. 1 Thess. 1.6). The author ends the letter with reference to Timothy's release from prison, an acknowledgment of their leaders, a parting greeting from Italy and the customary Christian greeting, "Grace be with you all" (ἡ χάρις μετὰ πάντων ὑμῶν). In light of everything this church has been through (10.32-34) and is confronting (13.9), the Christian virtue of "grace" (ἡ χάρις) is precisely what they will need to endure to the end and so do we.