Faith for the Final Breath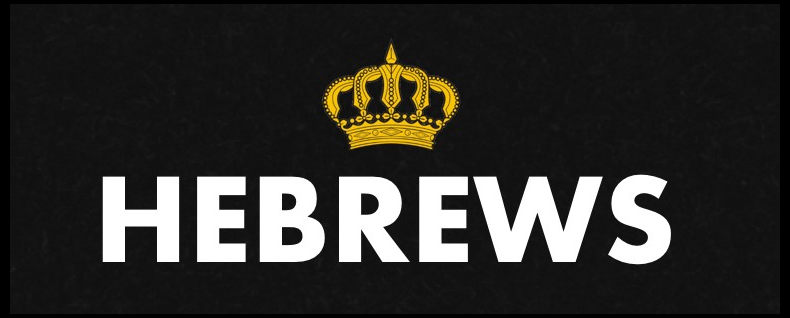 Hebrews 11:20–22 20 By faith Isaac blessed Jacob and Esau, even regarding things to come. 21 By faith Jacob, as he was dying, blessed each of the sons of Joseph, and worshiped, leaning on the top of his staff. 22 By faith Joseph, when he was dying, made mention of the exodus of the sons of Israel, and gave orders concerning his bones.
The book of Hebrews follows the history of Israel in that, before moving to Moses' example in vv.23-29, Hebrews ends with Israel's final patriarch, Joseph. As we look at this incredible chapter that highlights the chronicles of the faithful OT saints, the next three examples help us in determining how we can remain faithful to the end ourselves. With each of the remaining patriarchs, Hebrews highlights three virtues that contribute to our own perseverance. I say virtues because if we remember, perseverance produces "character" in the lives of God's people (Rom. 5.4). The characteristics given here are all traits that we should all aspire to possess.
Leave A Legacy
When the author of Hebrews was using Isaac's faith as an example for the church, he did not expect us to imagine that God was putting us in the same revelatory position as Isaac. This means that, unlike Isaac, God will not reveal himself directly to us in a vision to advance His redemptive purposes. Rather our connection with Isaac is more principal oriented than anything else. That does not at all mean however, as is obvious from its use in Hebrews, that the example of Isaac is not valid or vital for our faith, it is.
What then was the nature of the Isaac's legacy that leaves us an example to follow? It was theological. That theology ultimately had to do with the out-working of God's promises regarding future events "yet to come" and thus 'unseen' (11.1, 7, 10). This is just another way of saying that as it relates to our children and the future generations, we need to find ways to direct their hearts with full confidence towards the promises of God as they are fulfilled in Christ. Our children must learn that all of God's promises are fulfilled in Christ, both past and future:
2 Corinthians 1:20 20 For as many as are the promises of God, in Him they are yes; therefore also through Him is our Amen to the glory of God through us.
Unlike Isaac however, our vantage point is much greater. It was Isaac's job to bless his children regarding "things to come" (μελλόντων). These were the promises of God, especially those redemptive promises that advance the purpose of the promised "seed" of Abraham, which were mainly future. Our vantage point is superior in that we have the advantage to stand on the right side of the cross, looking back at the completion of God's promises. Of course, the work of Christ also strengthens our eschatology as it did Isaac and his posterity. As we see the work of Christ on the cross fulfilled we holdfast to the promise of His work in His future return (cf. 9.28).
We should also notice Isaac's faithfulness to do what God had called him to do in this regard. It was not because Isaac's children were perfect kids who never did anything wrong that they were to receive a blessing. It was not their obedience but Isaac's that is center stage here. That is why he is the model in this episode. We know that Jacob was treacherous, his mother Rebekah also treacherous, and the blessing stolen as it was (cf. Gen. 27.1ff.). However, the promise was given by faith— that's the point. Your kids may or may not deserve your blessing, but we are commanded to bless them anyway. To bless them with a biblical worldview through they may reject. We are called to train them up in the fear of the Lord (cf. Ps. 34.11), though they may not as yet fear him, and teach them the Scriptures although they may as of yet fully understand them. The hope of course is that as we sincerely teach our children about "things to come," those realities that we ourselves do not yet see, one day, they too would come to possess sincerity of faith themselves:
2 Timothy 1:3–5 3 I thank God, whom I serve with a clear conscience the way my forefathers did, as I constantly remember you in my prayers night and day, 4 longing to see you, even as I recall your tears, so that I may be filled with joy. 5 For I am mindful of the sincere faith within you, which first dwelt in your grandmother Lois and your mother Eunice, and I am sure that it is in you as well.

2 Timothy 3:14–15 14 You, however, continue in the things you have learned and become convinced of, knowing from whom you have learned them, 15 and that from childhood you have known the sacred writings which are able to give you the wisdom that leads to salvation through faith which is in Christ Jesus.
This is the legacy that we should be most concerned with. We should not be consumed with our children's education, inheritance, birthday parties, clothing or holiday celebrations; but we should be consumed with our child's knowledge of God and purity. Like Isaac, we must instill in our children and bless them with the knowledge of God confidently (cf. Eph. 6.1-4). We cannot waver at God's promises, never get tired of telling them the reality of things to come, never grow weary of setting eternity before your children because they will soon come to know the gravity of it for themselves. The Christian parent must understand above everyone else, that to be a parent means that God has called you be a trainer, a disciplinarian, and instructor of eternal wisdom; you are not merely a babysitter! The heart of any godly parent is captured in the wisdom of the Proverbs:
Proverbs 4:1–4 1 Hear, O sons, the instruction of a father, And give attention that you may gain understanding, 2 For I give you sound teaching; Do not abandon my instruction. 3 When I was a son to my father, Tender and the only son in the sight of my mother, 4 Then he taught me and said to me, "Let your heart hold fast my words; Keep my commandments and live;
Maintain Your Zeal
The author of Hebrews next sets out a similar account from the patriarchs only this time it deals with Jacob's faith. With his last breath, Jacob is a gleaming example of what it looks like to maintain our zeal and passion for God until the end, "By faith Jacob, as he was dying, blessed each of the sons of Joseph, and worshiped, leaning on the top of his staff" (11.21). Notice again, the author's focus, "when he was dying" (ἀποθνῄσκων). Hebrews is not saying that everything Jacob did was worthy of our imitation, it was not. The account above should serve to illustrate that point. In reality, Jacob had a long history of living up to his name, "heel catcher" which meant that he always tried to get ahead on his own because he was so self-willed. In fact, one of Jacob's most defining moments came at Peniel (meaning, 'the face of God') when Jacob was confronted by the Lord in the form of the Angel of the Lord whom Jacob wrestled until at last God put out his hip causing this once self-willed man to cling to God as his only hope (cf. Gen. 32.24-32). He went from being independent Jacob to Israel which means, "struggling with God" which is probably a way to speak about Jacob having met the one who overcame and subdued him. Here two things are pointed out about Jacob that is worthy of imitation, he blessed and he worshiped.
The blessing of Jacob upon the son's of Joseph (Ephraim and Manasseh whom Jacob adopted as his own cf. Gen. 48.8ff.) is a remarkable insight into the faith of Jacob at this critical stage of his life:
Genesis 48:15–16 15 He blessed Joseph, and said, "The God before whom my fathers Abraham and Isaac walked, The God who has been my shepherd all my life to this day, 16 The angel who has redeemed me from all evil, Bless the lads; And may my name live on in them, And the names of my fathers Abraham and Isaac; And may they grow into a multitude in the midst of the earth."
Jacob's life, "all my life" as Jacob says, was a remarkable life. With this blessing, Jacob's life must have flashed before his very eyes recalling the blessing of Isaac that was spoken over his own life. His blessing was stolen although providentially his, but as he came to the point of blessing his, now adopted sons, which were the sons of Joseph, he would not get this blessing wrong. Like Abraham, Jacob had been directed by God to do something that flew in the face of all conventional wisdom and tradition (cf. Gen. 22.12). And like Abraham (Gen. 22.12), Jacob would have to obey God more than to please his own son Joseph, the son of his old age, his favorite son whom he loved (Gen. 37.3). Jacob defied conventional wisdom and tradition by blessing the younger instead of the firstborn, that is why, Joseph inevitably got angry at his father Jacob (Gen. 48.17). Joseph had positioned his sons in the way that made sense from a human standpoint, Manasseh at Jacob's right hand where the blessing would be transferred and Ephraim on Jacob's left where a lesser blessing would be given. But God does not always follow conventional wisdom and by faith, Jacob crossed his hands and blessed Ephraim the younger son instead of Manasseh. Kent Hughes following Barnhouse says:
"It had taken Jacob a lifetime of divine discipline to learn that he must only speak and do the word of God. Now he dared to trust God and believe his plans were best. He dared to do God's will despite the wishes of his illustrious, godly son. Jacob had his anchor into the will of God forever" (R. Kent Hughes, Genesis: Beginning and Blessing, Preaching the Word (Wheaton, IL: Crossway Books, 2004), 545).
Jacob blessed and with his last breath in his last days also worshipped, "By faith Jacob, as he was dying, blessed each of the sons of Joseph, and worshiped, leaning on the top of his staff" (11.21). While the LXX reading differs from the Hebrew text (Gen. 47.31), the two accounts are not mutually exclusive. As Jacob leaned on his staff, he was worshipping at the head of the bed (so, Bruce, Hebrews; 306). Jacob worshipped because he was full of faith. A lifetime of being shepherded by God, taught by God, disciplined by God had made this once hard-hearted, hard-headed, hardened sinner into a pliable disciple and worshiper who lived by principled obedience regardless of what others thought about him. He was content to worship God and he kept a love for God alive in his soul to the very end. We are called to do the same:
Jude 20–21 20 But you, beloved, building yourselves up on your most holy faith, praying in the Holy Spirit, 21 keep yourselves in the love of God, waiting anxiously for the mercy of our Lord Jesus Christ to eternal life.
Prepare For Zion
But as we seek to maintain zeal, we are reminded that our faith is not static or circular but telic and linear. We have a goal that we are all striving towards. It is the upward call in Christ Jesus (Phil. 3.12-114), it is the final coronation of faith (1 Tim. 4.7-8), it is the crown of life (Jam. 1.12), our heavenly reward (Heb. 10.35), and eternal inheritance of those who are called (Heb. 9.15). I use the term Zion because it is a redemptive historical term for heaven (cf. Ps. 132.13-14; Rev. 14.1). While Joseph was making preparation for a physical, temporal land in this age i.e. Canaan; we are preparing for something greater, something better, "a better country" (11.16). We can also learn from this patriarch, Joseph, what it looks like to prepare for heaven from three observations in the text.
The Occasion:
We know that throughout his life Joseph was a godly man who was tested by God in a radical way by being sold into slavery and if that was not enough, also being falsely imprisoned (Ps. 105.17-19; Acts 7.9-10). He withstood the temptation of Potiphar's wife (Gen. 39.7ff.), he mercifully forgave his brothers for their treachery (Gen. 45.1-15), and was given direct revelation from God of future events (Gen. 37.5-12; 40.8; 41.25-36). God's blessing was also noticeably on Joseph's life so that he had favor with God and man and everything that he did prospered (Gen. 39.3-4; cf. Ps. 1.3). Joseph was a godly man. His death is a culmination of a legacy of godly living. I pray that would be said of all of us in our dying day. But still, at his death, "when he was dying" (τελευτῶν) Joseph had the promises of God on his mind. By faith, he believed that God would bring His people into the Promised Land and prepared himself for it even beyond the grave as it were. That means that old age did not deter Joseph from loving God's word, from loving God, His promises, and even longing for God. Bear in mind that according to Hebrews, the patriarchs were longing for a higher country (11.10, 14-16).
The Optimism:
There was also a tinge of optimism in the words of Joseph, "Joseph… made mention of the exodus of the sons of Israel" (περὶ τῆς ἐξόδου τῶν υἱῶν Ἰσραὴλ ἐμνημόνευσεν). For him the promises of God were gladdening because they spoke of hope they spoke of redemption and they spoke of God's covenant faithfulness to His people. Genesis relates the account of Joseph's prophetic reference to the Exodus:
Genesis 50:24–25 24 Joseph said to his brothers, "I am about to die, but God will surely take care of you and bring you up from this land to the land which He promised on oath to Abraham, to Isaac and to Jacob." 25 Then Joseph made the sons of Israel swear, saying, "God will surely take care of you, and you shall carry my bones up from here."
When we, like Joseph, come to the end of our days it is the covenant faithfulness of God that should occupy our thinking. The fulfillment of God's promises should be the horizon that we focus on. The only difference for us of course is that we see now God's covenant faithfulness and the fulfillment of His promises through Jesus Christ (2 Cor. 1.20). Because of Jesus we understand the true nature of the Exodus and the fullest significance of Canaan (cf. 12.18-24). What is promised us is not a physical deliverance from the house of bondage but a total deliverance from the present evil age (Gal. 1.4; Col. 1.13).
The Orders:
Finally, the "orders" (ἐντέλλω) of Joseph reveal the total confidence, "by faith", that Joseph had in his final resting place. He understood that regardless of the prominence to which he had ascended in Egypt, Joseph's true Homeland was where God had promised. Hebrews has already identified the believer's true rest (cf. 4.1-10). Our rest is in communion and union with Christ (4.3). Our rest is in consummate rest in an eternal Sabbath with the people of God in heaven (4.9). Everything else in the OT is prefiguring that heavenly rest (cf. 4.8). The rest is in the New Jerusalem a holy realm in communion with God in an everlasting covenant bond that will never be broken (cf. Rev. 21.1-4).
Hebrews is also teaching that just as Joseph held a prophetic role in the life of Israel by speaking of their future redemption; his inscripturated witness should, as Calvin says, "sharpen" our desire for our future redemption as well. Calvin says:
"In ordering his bones to be exported, he had no regard to himself, as though his grave in the land of Canaan would be sweeter or better than in Egypt; but his only object was to sharpen the desire for his own nation; that they might more earnestly aspire after redemption; he wished also to strengthen their faith, so that they might confidently hope that they would be at length delivered."
May God strengthen our faith and hope and sharpen our desire for final redemption through the Lord Jesus Christ as we seek to leave a godly legacy, sustain a godly zeal for God, and order our lives in a godly way in preparation for Zion, the city of the living God where all true rest and satisfaction is found knowing that we will "be at length delivered" (11.24-26).