Faith in the Fire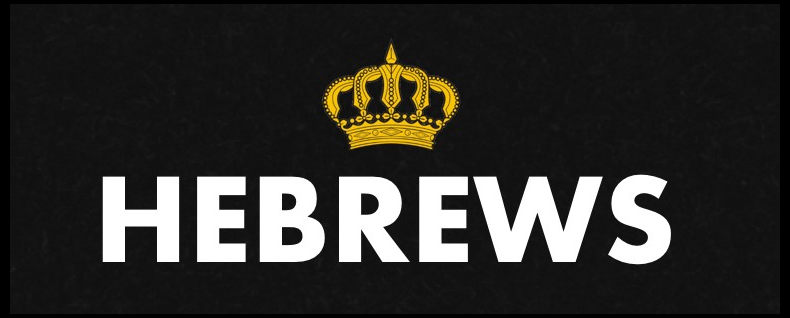 Hebrews 11:17-19 17 By faith Abraham, when he was tested, offered up Isaac, and he who had received the promises was offering up his only begotten son; 18 it was he to whom it was said, "In Isaac your descendants shall be called." 19 He considered that God is able to raise people even from the dead, from which he also received him back as a type.
A radical God calls for radical obedience. This is one of Scripture's most intense scenes in the life of His people. The offering of Isaac put Abraham in the crucible of God's purifying fire by testing Abraham's faith. We will see what happens when our faith is being tested. But this also brings up the general topic of the cost of discipleship.
Faith And The Cost Of Discipleship
A genuine pursuit of God through faith will always include sacrifice (6.10; 1 Thess. 1.3). This holds true for every believer. If we are going to pursue holiness which is to be obedient to God's commands, it will come at a cost, it will come with loss, with ridicule, with self abandonment, with self abasement, with scoffing, with mocking and persecution, for, "Indeed, all who desire to live godly in Christ Jesus will be persecuted" (2 Tim. 3.12).
When Jesus told His disciples to carry their cross (Lk. 14.25-27), He made it clear that walking with Christ on the "Calvary road" could end up costing them their closest relationships (Mt. 10.32-39; Lk. 12.49-53). Nothing was off limits not father, mother, husband, wife, children, brother, sister and even our own lives in this world (cf. Rev. 12.11). In the case of Abraham, the cost of discipleship was seen the clearest in the radical call of God for obedience as God tests Abraham's faith. By calling him to offer his only son in an act of faithful obedience to God. The test would bring Abraham's faith to a razor's edge between either total trust or total disobedience. But as the narrative of Genesis teaches us, it is the promise that makes God a radical sin-destroying, Son-sending, redemption-accomplishing, death-overcoming God who will accomplish His purposes through the lives of His people though they be tested and tried in the fire. When our faith is tried, God calls us to a radical obedience, trust and a perspective that will demonstrate the quality of our faith.
God Calls Us To Radical Obedience To His Demands
The radical nature of our obedience to God's demands is seen from verse 17, "By faith Abraham, when he was tested, offered up Isaac, and he who had received the promises was offering up his only begotten son." Within this call to obey God was also testing Abraham, "by faith Abraham, when he was tested, offered up Isaac" (Πίστει προσενήνοχεν Ἀβραὰμ τὸν Ἰσαὰκ πειραζόμενος). Of course this obedience was radical because it was "his only begotten son" (τὸν μονογενῆ). It was also radical because if God had already promised to fulfill His promises through Isaac as the child of promise saying, "my covenant I will establish with Isaac" (Gen. 17.21). How if Abraham was to offer up his only son could God fulfill His promise then? In other words, it was radical because it defied all human logic and reason. It defied everything Abraham was able to do in his power. The way Abraham saw it, if he went through with what God was calling him to do, all would be lost— or would it?
Several pertinent questions come to the surface here. When God calls us to radical obedience, are we going to hold on to God's character? Are we going to trust in God's trustworthiness? Think again of the impact of these words to the Hebrews. Having already suffered persecution, God is calling them to obey by faith and it might cost them everything (10.32-34). But in the midst of all of that, God is faithful (cf. Rom. 8.31-39). When we realize that our faith is in the fire, we must come to the greater realization that God is in the fire with us (Dan. 3.24ff.). He is there and He is faithful (cf. Ps. 89.8; Phil. 1.6; 1 Pet. 4.19). When called upon by God to be radically obedient, we can never forget that God is radically faithful (cf. Dt. 7.9; Ps. 105.8).
We also are reminded that part of Abraham's testing required radical obedience through what he was commanded to give up. Although we will not ever be asked by God to put our sons and daughters on a physical altar so as to slay them; God does ask us to lay them on the metaphorical altar of obedience and sacrifice nonetheless. Missionaries are regularly called by God to put their children in harms way in order to obey God's calling. They may be called to the remotes places of the third world subject to diseases, food poisoning, lawlessness, crime, and persecution even death; and yet God may require it all for His name's sake (cf. Acts 9.15-16). Depending on how you decide to raise your children, you may called upon by God to deprive your children from what is perceived as normal by our society, "your kids are not allowed to go to prom and dance to all the latest music along with all the other kids"? "you don't allow your daughter to wear what all the other girls are wearing"? "your kids don't have their own cell phone by now"? But to a godly parent all that matters is living by the knowledge of revealed truth and a desire to be pleasing to Him; not to conform with the world's standards or to avoid the appearance of out dated fundamentalist Neanderthal religion (cf. Rom. 12.1-3).
Taken from another angle, maybe even a more exegetical one; we may be tempted to question God's wisdom in bringing His purposes to pass in the manner in which He chooses to do so. God asked Abraham to sacrifice his only son. The one from whom Abraham's promised posterity was to come, "In Isaac your descendants shall be called" (Ἐν Ἰσαὰκ κληθήσεταί σοι σπέρμα). Surely, Abraham was tempted to call God's character into question with regard to His wisdom asking, 'why would God seemingly ask me to do something that would fly in the face of God's purpose as I understand it'? Thus, God calls us to live with a commitment to trust in His mysterious providence and sovereignty and not lean our own understanding (cf. Prov. 3.5-6).
I recently stayed with a precious Christian family who recently adopted beautiful little girl. They invest time, money and energy in making sure they would get her and be able to adopt her into their family since the wife was not able to have children. It seems unthinkable that God would ask a noble family who had just done such a noble thing in adopting this precious little girl to now go through leukemia as she was recently diagnosed with cancer; but He did. The story did not develop as they had planned.
Of course, the key is on the perfect passive verb, "he was tested" (πειραζόμενος). The verb is a divine passive indicating that it was in fact God who was testing him. But if the test took Abraham by surprise, God was the author of the test so that it is His sovereignty at work not mere chance or fate, not the devil, and not necessarily the sin of any one (cf. John 9.1-3). And of course the definition of this verb is crucial as well. It refers to putting something on trial in order to discover the character of something. It is the same idea as in 2 Cor. 13.5, "Test yourselves to see if you are in the faith." This was a test to try Abraham's faith, this was a test to reveal whether or not Abraham genuinely feared and loved God above all else:
Genesis 22:9–12 9 Then they came to the place of which God had told him; and Abraham built the altar there and arranged the wood, and bound his son Isaac and laid him on the altar, on top of the wood. 10 Abraham stretched out his hand and took the knife to slay his son. 11 But the angel of the Lord called to him from heaven and said, "Abraham, Abraham!" And he said, "Here I am." 12 He said, "Do not stretch out your hand against the lad, and do nothing to him; for now I know that you fear God, since you have not withheld your son, your only son, from Me."
God Calls Us To A Radical Trust In His Power
From a human perspective, there was every reason for Abraham to struggle with God's testing, but from the perspective of who God is, we never have a rational basis for our doubt, ever. God calls us to a radical trust in His power. This is precisely what Abraham did once he saw that all of his strength would be powerless to undo what God was calling him to do. Furthermore, once Abraham saw that God's promise might be in jeopardy, God's power and ability would be Abraham's only recourse. And so Hebrews elaborates on the Genesis account in order to give us the psychological thought process behind this amazing historical event. As we look at the text, we must bear in mind that verse 18 is parenthetical and thus, v.19 resumes the thought of v.17 where Abraham is said to offer up Isaac by faith:
Hebrews 11:17, 19 17 By faith Abraham, when he was tested, offered up Isaac, and he who had received the promises was offering up his only begotten son… 19 He considered that God is able to raise people even from the dead, from which he also received him back as a type.
Included in God's radical demand upon Abraham and included in the test was the divestment of all self-reliance. God aimed to put Abraham in a place where he had no answers left, no way to manipulate this command, or fake obedience— Abraham's choice was singular, total surrender or total rebellion. But as it was, Abraham past the test not because he figured it out, he saw no way out. He passed the test by trusting in God to do the impossible. It really is that simple. As He did this, Abraham is said to grow in respect to his faith in God's ability to keep His promises:
Romans 4:19–21 19 Without becoming weak in faith he contemplated his own body, now as good as dead since he was about a hundred years old, and the deadness of Sarah's womb; 20 yet, with respect to the promise of God, he did not waver in unbelief but grew strong in faith, giving glory to God, 21 and being fully assured that what God had promised, He was able also to perform.
Romans says that Abraham's faith did not waver. We may have evidence of this from the text of Genesis as well for there we are told that Abraham expected to come down from the mountain with Isaac. As Peter O'Brien put it, "the only way this could happen was through God's restoring Isaac's life" (O'Brien, Hebrews. 424). God brought Abraham to the point where all hope was beyond his reach, beyond anything anyone could accomplish or manufacture through human means and human ends. His hope now lied beyond this world entirely and would only be found in the power of the age to come. His only hope was now in the transcendent power of God, the Creator of all things. Only God could do what Abraham was forced to trust in now namely, resurrection power, "He considered that God is able to raise people even from the dead" (λογισάμενος ὅτι καὶ ἐκ νεκρῶν ἐγείρειν δυνατὸς ὁ θεός) (11.19a).
He was tested beyond his ability so that he would trust only in God's power. In may ways we can be put in this exact position. Whether it is ourselves, our children, or someone else we love; there is no doubt that at anytime we can be put on the altar of suffering where our faith will tested and tried. This principle can be seen in Paul's life as well:
2 Corinthians 1:8–10 8 For we do not want you to be unaware, brethren, of our affliction which came to us in Asia, that we were burdened excessively, beyond our strength, so that we despaired even of life; 9 indeed, we had the sentence of death within ourselves so that we would not trust in ourselves, but in God who raises the dead; 10 who delivered us from so great a peril of death, and will deliver us, He on whom we have set our hope. And He will yet deliver us,
God Calls Us To A Radical View Of His Redemptive Purposes
I am convinced that what led Abraham to pass the test was that, as Romans suggests, he never truly wavered at the promises of God (Rom. 4.20). Abraham rested in God's sovereignty and purpose. He knew that the God who had called him and made promises to him was able to keep them even if it meant doing something no one had ever seen before— resurrection. That is why Isaac was typological in nature for, "he also received him back as a type" (ὅθεν αὐτὸν καὶ ἐν παραβολῇ ἐκομίσατο).
This whole account is typological. Abraham took his typological son, made him carry the typological wood, up the typological mountain, laid him on the typological altar, took the typological knife, was about to perform the typological sacrifice, believing in the typological resurrection, only to be stopped by the Angel of the Lord who provided His own typological lamb through the typological ram who was caught in the thicket; the only difference being, the lamb provided by God would not be spared from death.
Abraham proved that upon his faith being tested, he maintained a radical view of God's redemptive purposes; that the God of the promise was able to do what He had said. After passing the test, Abraham is reassured not that Isaac would never die, or that God would never test him again, but that all that God had promised would in fact come to pass:
Genesis 22:15–18 15 Then the angel of the Lord called to Abraham a second time from heaven, 16 and said, "By Myself I have sworn, declares the Lord, because you have done this thing and have not withheld your son, your only son, 17 indeed I will greatly bless you, and I will greatly multiply your seed as the stars of the heavens and as the sand which is on the seashore; and your seed shall possess the gate of their enemies. 18 "In your seed all the nations of the earth shall be blessed, because you have obeyed My voice."
The testing of Abraham should further show us the extent of God's love. That usually is not what we think about in the moment. But a God who loves is a God who tests (cf. Dt. 8.2; Job 1.8; Ps. 17.3; 66.10; Jam. 1.12; Heb. 12.4-11; 1 Pet. 4.12). It shows God's concern for Abraham. God was not content with leaving Abraham in the place where he was spiritually. God sought his growth and in doing so, He sought Abraham's good. Not only was God concerned with increasing Abraham's faith and obedience, but also increasing his devotion. Both the text of Genesis and Hebrews stresses the only begotten character of Isaac (11.17; Gen. 22.2, 12). Abraham's test revealed that the supreme object of Abraham's love and affection was not his only son, it was God and His great glory. MacArthur reminds us of a similar sacrifice in the life of John Bunyan who was imprisoned for preaching the gospel even to the detriment of his wife and kids:
"When John Bunyan was in jail for preaching the gospel, he was deeply concerned about his family. He was particularly grieved about his little blind daughter, for whom he had a special love. He wrote, "I saw in this condition I was a man who was pulling down his house upon the head of his wife and children. Yet, thought I, I must do it; I must do it. The dearest idol I have known, what err that idol be, help me to tear it from Thy throne and worship only Thee." (John MacArthur, Hebrews (1983) 335-336).