"Foolish" Faith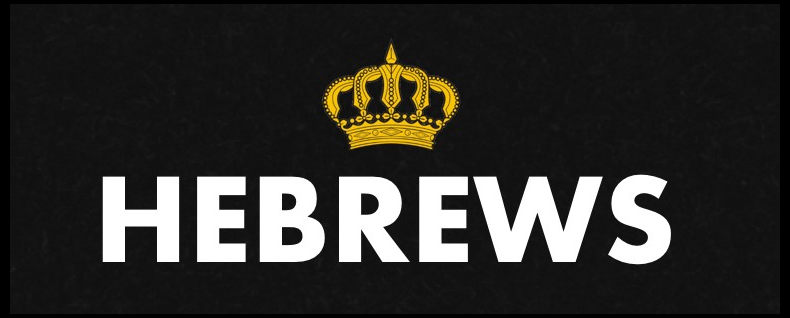 Hebrews 11:30–31 30 By faith the walls of Jericho fell down after they had been encircled for seven days. 31 By faith Rahab the harlot did not perish along with those who were disobedient, after she had welcomed the spies in peace.
Hebrews 11 is a constant reminder that we need examples that will strengthen our faith. We need pictures, stories and lives that reflect the triumphs of faith in the lives of God's people. If we fail to set before us such examples we may easily forget the value of faith for the perseverance of the faithful. Hebrews actually makes this point explicit as other parts of the Bible do:
Hebrews 13:7 7 Remember those who led you, who spoke the word of God to you; and considering the result of their conduct, imitate their faith.
But with all of the examples in Scripture about faith, the real power resides not in faith as much as faith's object. We must be careful not to deify faith or give faith attributes that make faith a power unto itself. Faith without God and His word as its proper object is not a magical power of some sort. Faith is actually a grace, a gift of God to His people so that we might have access to the power, presence and promises of God. Faith is not given to only a select group of people in the church as if only the elite theologians of the Church receive faith to move mountains. Faith is also not the result of the careful planning of believers. Faith actually defies all of this. This section reminds us how God chooses to work through faith and who God chooses to use with reference to faith.
How God Chooses To Work
The episode at Jericho is the next major event in the life of Israel following the crossing of the Red Sea and after the 40 years of wilderness wandering. This historical event is another perfect example of how God uses the faith of His people. In fact both the example of Jericho and Rahab serve to illustrate a different aspect of our faith. The author needs to only remind them of this. This aspect of faith reminds us that God indeed works in mysterious ways. Among other things, Jericho reminds us who it is that God uses for His purposes. That is really what these two verses are all about, who God uses and how God works.
God Chooses To Use A People That Are Inadequate
Joshua and the children of Israel were woefully unprepared to take on a fortified city. They might have had their own way of going about the conquest, but God's kingdom would be established in the manner which would bring Him the most glory- it would not be the swords of man that brought them into the Promised Land but the power of God.
God Chooses To Use A People Who Are Facing Impossible Odds
These were impossible odds because of the means that God had chosen for the conquest. It would not be the battering ram or the bow and arrow, the sword and the spear that would bring the walls of Jericho down; but the procession of the faithful who bear God's name and proclaim His praise. As the company of Israel encircled the city seven times:
Joshua 6:20 20 So the people shouted, and priests blew the trumpets; and when the people heard the sound of the trumpet, the people shouted with a great shout and the wall fell down flat, so that the people went up into the city, every man straight ahead, and they took the city.
God Chooses To Use A People Who Will Trust In His Word
Third, God uses a people that will trust in the promises and trust in His word. We have evidence of this faith in several ways, First, Israel as a whole trusted in God's promises to give them the land that He has promised to the fathers (1.12ff.). Second, we have the faith of the priests and the fighting men who circled around the city (John 6.1-20). Finally, third we also have the faith of Joshua who when he was confronted by the Angel of the Lord responded in humble obedience (Josh. 5.14-15) (see, O'Brien, Hebrews, 436-437).
This obedience was in the context where God's prescribed words flew in the face of all conventional wisdom in warfare. It forced God's people to risk ridicule and defeat were it not for God's faithfulness. Much like our faith today in what the world deems utterly foolish, our vindication, purpose, and significance in this world is determined by what God did through the death, burial and resurrection of a Jewish man from Nazareth:
1 Corinthians 15:19 19 If we have hoped in Christ in this life only, we are of all men most to be pitied.
That is the same way with us. He often uses people who are ill-equipped in skill, education, and monetary means. Out matched, out-gunned, out-funded, God's people also face the ridicule of this age for hoping in the power of God and the wisdom of His revelation. Jesus adds to the situation by assuring His disciples and by extension the whole church that God's kingdom will come through a suffering church not a militant church:
Romans 8:36 36 Just as it is written, "For Your sake we are being put to death all day long; We were considered as sheep to be slaughtered."

Matthew 5:11–12 11 "Blessed are you when people insult you and persecute you, and falsely say all kinds of evil against you because of Me. 12 "Rejoice and be glad, for your reward in heaven is great; for in the same way they persecuted the prophets who were before you.

Matthew 10:16–18 16 "Behold, I send you out as sheep in the midst of wolves; so be shrewd as serpents and innocent as doves. 17 "But beware of men, for they will hand you over to the courts and scourge you in their synagogues; 18 and you will even be brought before governors and kings for My sake, as a testimony to them and to the Gentiles.
Contrary to the error of Post-millennialism, God accomplishes His purposes through a suffering Church so that he might get the glory. That really is the emphasis in both examples. What should not be, is, because of the redemptive power and grace of God. We should not expect it to be otherwise. A servant is not greater than his master. As a peculiar people we are called to serve a peculiar God; one who does everything out of the prerogative of His own infinite wisdom. At the moment when believers were being tempted to think of themselves more highly than they should, Paul reminded them of their lowly identity; reminding them that for Christ's sake they should be ready to be labeled as fools:
1 Corinthians 4:8–13 8 You are already filled, you have already become rich, you have become kings without us; and indeed, I wish that you had become kings so that we also might reign with you. 9 For, I think, God has exhibited us apostles last of all, as men condemned to death; because we have become a spectacle to the world, both to angels and to men. 10 We are fools for Christ's sake, but you are prudent in Christ; we are weak, but you are strong; you are distinguished, but we are without honor. 11 To this present hour we are both hungry and thirsty, and are poorly clothed, and are roughly treated, and are homeless; 12 and we toil, working with our own hands; when we are reviled, we bless; when we are persecuted, we endure; 13 when we are slandered, we try to conciliate; we have become as the scum of the world, the dregs of all things, even until now.
To the same church, Paul tells the Corinthians the simple truth, "power is perfected in weakness" (2 Cor. 12.9). But this same text tells us that God's grace is all-sufficient. We see God's all-sufficient grace on display in this next example in Rahab the harlot.
Who God Chooses To Use
The next example of faith is the most unlikely person that one would ever expect to find in a chapter where we are trying to encourage our faith. But Rahab is commended not because she was a prostitute but because of her faith. I am convinced that after looking at the biblical account, Rahab does not get enough credit. There is evidence and substance to the statement, "by faith Rahab" did X, Y, and Z. Her faith is evidenced in her statements in Joshua 2:
Joshua 2:8–14 8 Now before they lay down, she came up to them on the roof, 9 and said to the men, "I know that the Lord has given you the land, and that the terror of you has fallen on us, and that all the inhabitants of the land have melted away before you. 10 "For we have heard how the Lord dried up the water of the Red Sea before you when you came out of Egypt, and what you did to the two kings of the Amorites who were beyond the Jordan, to Sihon and Og, whom you utterly destroyed. 11 "When we heard it, our hearts melted and no courage remained in any man any longer because of you; for the Lord your God, He is God in heaven above and on earth beneath. 12 "Now therefore, please swear to me by the Lord, since I have dealt kindly with you, that you also will deal kindly with my father's household, and give me a pledge of truth, 13 and spare my father and my mother and my brothers and my sisters, with all who belong to them, and deliver our lives from death." 14 So the men said to her, "Our life for yours if you do not tell this business of ours; and it shall come about when the Lord gives us the land that we will deal kindly and faithfully with you."
Notice also from the text that her faith saved her, "Rahab the harlot did not perish along with those who were disobedient" (Ῥαὰβ ἡ πόρνη οὐ συναπώλετο τοῖς ἀπειθήσασιν), but as Joshua states, "Rahab the harlot and her father's household and all she had, Joshua spared; and she has lived in the midst of Israel to this day, for she hid the messengers whom Joshua sent to spy out Jericho" (Josh. 6.25). The spies had made an oath to protect her and faith in this promise was symbolically represented only by the act of tying a "scarlet thread" to the window of her house where the spies had been let down (Josh. 2.15-21). Here is a woman, a harlot, a Gentile, and an enemy of Israel and yet, because of her faith she is virtually memorialized in the midst of Israel as a testimony to God's mercy and grace. This is the importance of faith! Rahab will always be a testament to God's mercy and grace and it reminds us from an evangelical perspective that God saves whom He wills for His own purpose and glory. Rahab's faith teaches us several things:
She Had Faith In The True God
We can see this from several statements that she makes in Joshua. She believed in God's covenant word to His people, "I know that the Lord has given you the land" (Josh. 2.9). She did not question God's divine right to do this but seemingly came to the settled conviction that the God of Israel was the true and living God, "the Lord your God, He is God in heaven above and on earth beneath" (Josh. 2.11).
She Had Faith In The Power Of God
We can say that she had faith in God's power because she had heard of God's redemptive acts and responded in faith, "I know that the Lord has given you the land, and that the terror of you has fallen on us, and that all the inhabitants of the land have melted away before you. 10 "For we have heard how the Lord dried up the water of the Red Sea before you when you came out of Egypt, and what you did to the two kings of the Amorites who were beyond the Jordan, to Sihon and Og, whom you utterly destroyed. 11 "When we heard it, our hearts melted and no courage remained in any man any longer because of you; for the Lord your God, He is God in heaven above and on earth beneath" (Josh. 2.9-11). While many hear of the same accounts of the Exodus today and mock; they mock the idea of God's plagues, God's killing of the firstborn, the Red Sea, Noah's flood, the walls of Jericho, the resurrection and they mock. Rahab heard and she believed!
She Had Faith In The Promises Of God
Although some wonder why would the author of Hebrews use Rahab as an example of faith for New Covenant believers? But because she believed in God's promises to Israel, she serves as a perfect example for us today. She knew that God's promise to give the land to Israel would come to pass and that nothing would hinder Israel from obtaining their inheritance in the typological land of Canaan. Her faith was thus eschatological in nature. She looked to the future and saw the certainty of God's promises coming to pass. As part of God's promises, she believed in God's goodness to spare her and her family. There is considerable debate as the nature of the "scarlet thread" and whether or not it is an inconsequential detail of the text or if it serves as some sort of typological picture of something greater. Expositors and theologians have either seen it simply as a thread that happened to be red and others have taken it allegorically thinking that simply because scarlet matches the color of blood there must be a connection to the blood of Jesus. Perhaps however there is still some redemptive significance to the scarlet thread in that Israel recently was asked to mark their homes in order that they too might be spared in the Passover. Like Israel, Rahab trusted that this symbol would result in her house being passed over as it were and the protected from God's wrath.
Finally, Rahab's example reminds us that God chooses the vile, the unclean, the immoral, the sinful and wicked of this age to confound the wise according to the flesh:
1 Corinthians 1:26–29 26 For consider your calling, brethren, that there were not many wise according to the flesh, not many mighty, not many noble; 27 but God has chosen the foolish things of the world to shame the wise, and God has chosen the weak things of the world to shame the things which are strong, 28 and the base things of the world and the despised God has chosen, the things that are not, so that He may nullify the things that are, 29 so that no man may boast before God.
The lesson to be learned here is to trust in the perplexing nature of our faith. Trust in God when providence sends you things that make no sense to you whatsoever. Remember that we are not called to be Rationalists but redeemed people. There are things about our faith that will never make sense to unconverted and that may always baffle us as well. However, we must be willing to be fools for Christ's sake, children for the sake of the kingdom and faithful to the end.