From Sinai to Zion, Pt. 3: The Righteousness of Heaven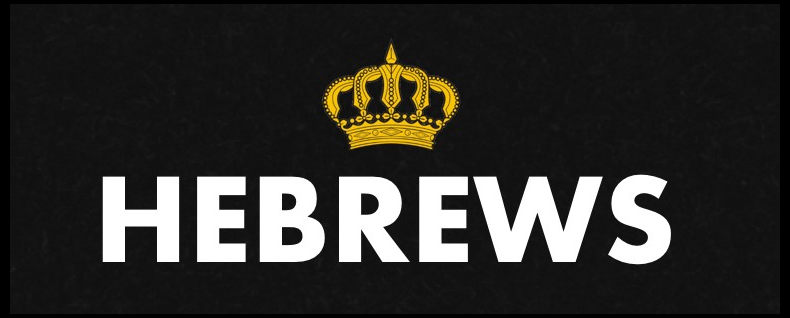 Hebrews 12:18–24 18 For you have not come to a mountain that can be touched and to a blazing fire, and to darkness and gloom and whirlwind, 19 and to the blast of a trumpet and the sound of words which sound was such that those who heard begged that no further word be spoken to them. 20 For they could not bear the command, "If even a beast touches the mountain, it will be stoned." 21 And so terrible was the sight, that Moses said, "I am full of fear and trembling." 22 But you have come to Mount Zion and to the city of the living God, the heavenly Jerusalem, and to myriads of angels, 23 to the general assembly and church of the firstborn who are enrolled in heaven, and to God, the Judge of all, and to the spirits of the righteous made perfect, 24 and to Jesus, the mediator of a new covenant, and to the sprinkled blood, which speaks better than the blood of Abel.
Zion is manifested as the place where God's holiness shines into God's eternal day and the whole host of heaven is made to bask in the beauty of that beatific vision. What governs Zion, the city of the Living God or the New Jerusalem is what we can summarize to be the principle of righteousness. Of course it is not a principle that exists externally to God, above or in addition to God; but rather it is that righteousness that flows directly out of God's own moral perfections (cf. Ps. 119.68). It is this principle of divine righteousness that is reflected in God's Law (cf. Rom. 7.12). It is this principle that constrains the need for our redemption (cf. Rom. 3.21-26). Heaven is the place where God's righteousness will be reflected in everything that happens in every aspect of life.
Heaven is unlike our present day where unrighteousness is reflected in practically every aspect of life; our politics, our economics, our educational system, our culture as a whole is very unrighteous. In fact this is one of the hallmarks of this fallen world, that it delights in what is unrighteous. Of course this is evidence that God has consigned this world to judgment. It is part of God's wrath in handing people over to a "deluding influence":
2 Thessalonians 2:11–12 11 For this reason God will send upon them a deluding influence so that they will believe what is false, 12 in order that they all may be judged who did not believe the truth, but took pleasure in wickedness.
The Vindication Of God
The righteousness of heaven is also seen by the fact that everything will be put right in the end. Total absolute vindication. We can see this by a number of things. First, Jesus Christ will be finally fully vindicated for the great redemption price that He paid in giving himself as a ransom for the church (cf. Mt. 20.28; Mk. 10.45). Hebrews reminds us that this is what the exaltation of Christ is about— vindication:
Hebrews 10:11–13 11 Every priest stands daily ministering and offering time after time the same sacrifices, which can never take away sins; 12 but He, having offered one sacrifice for sins for all time, sat down at the right hand of God, 13 waiting from that time onward until His enemies be made a footstool for His feet.
Revelation 19:11 11 And I saw heaven opened, and behold, a white horse, and He who sat on it is called Faithful and True, and in righteousness He judges and wages war.
Jesus will return not only to be vindicated but also to judge the living and the dead (2 Tim. 4.1). Second, we can also see the righteousness of Heaven in the vindication of God's people. This is one of the great misunderstandings of Islam; they believe the portrait that Christians paint of Jesus is one of weakness and passivity not power and triumph. However, that may be the picture that Christians paint but it is not the picture given to us in Scripture. Not only will Christ return like the Lion of the tribe of Judah; a picture of the conquering King but He will also come to vindicate His people once for all:
2 Thessalonians 1:6–8 6 For after all it is only just for God to repay with affliction those who afflict you, 7 and to give relief to you who are afflicted and to us as well when the Lord Jesus will be revealed from heaven with His mighty angels in flaming fire, 8 dealing out retribution to those who do not know God and to those who do not obey the gospel of our Lord Jesus.
Revelation 16:5–7 5 And I heard the angel of the waters saying, "Righteous are You, who are and who were, O Holy One, because You judged these things; 6 for they poured out the blood of saints and prophets, and You have given them blood to drink. They deserve it." 7 And I heard the altar saying, "Yes, O Lord God, the Almighty, true and righteous are Your judgments."
Third, Heaven ultimately reminds us that in the end God himself will be vindicated in everything that God had ordained for His own eternal glory. Every aspect of God's sovereign decrees, God's eternal plan will be brought to pass in perfect execution with no one standing in His way. No fatalist, no skeptic, no atheist, no one. The evil world system will give way to God's absolute unmitigated justice. This is also part of heaven's eternal theme:
Revelation 15:3–4 3 And they sang the song of Moses, the bond-servant of God, and the song of the Lamb, saying, "Great and marvelous are Your works, O Lord God, the Almighty; Righteous and true are Your ways, King of the nations! 4 "Who will not fear, O Lord, and glorify Your name? For You alone are holy; For all the nations will come and worship before You, For Your righteous acts have been revealed."
The Righteousness Of God
Of course, this is what makes heaven so righteous; the fact that Heaven is ruled by the divine judge who is himself absolutely and uncompromisingly righteousness. Hebrews says that the New Covenant brings us to "God" who is also called "the Judge of all." Together, the phrase is, "to God, the Judge of all" or even 'to the judge, God of all' (κριτῇ θεῷ πάντων). It is staggering today that God is often thought of primarily as our supporter and helper. Of course for God's people He is that and more (Ps. 18.1-2). But there is often nothing more repulsive to the natural man than to think of God in terms of "Judge." Of course that evokes images of God's heavenly tribunal where He will hold people personally accountable for their deeds (cf. Is. 59.15-20; 63.1). That thought terrifies people both saved and unsaved. For the wicked, God as judge speaks of the terror of wrath and condemnation.
But for the righteous, God as judge speaks of the fear of the Lord, the clean, pure, holy fear of God's standards for His children who because we fear Him, dare not dishonor Him by the way we live (cf. 1 Pet. 1.14-17). The apostle Paul was acutely aware that one day he too would stand before the judge not for wrath, not for condemnation but for judgment of a different kind; one that inspects and tests our fruit and tries our works for the purity and quality of our motives:
2 Corinthians 5:9–10 9 Therefore we also have as our ambition, whether at home or absent, to be pleasing to Him. 10 For we must all appear before the judgment seat of Christ, so that each one may be recompensed for his deeds in the body, according to what he has done, whether good or bad.
But from this text Paul supports the same notion that Hebrews is teaching here; if God is the "judge of all" (κριτῇ... πάντων), He is the only God. He is the God with whom everyone must do. There will be no escape of God's awful judgment of the world (cf. Eccl. 12.14; Rom. 2.16; Rom. 20.1-15). Hebrews has already taught this:
Hebrews 4:13 13 And there is no creature hidden from His sight, but all things are open and laid bare to the eyes of Him with whom we have to do.
Hebrews 10:30–31 30 For we know Him who said, "Vengeance is Mine, I will repay." And again, "The Lord will judge His people." 31 It is a terrifying thing to fall into the hands of the living God.
Peter brings a perfect interpretive balance to this point; God is both the judge of believers and non-believers although that judgment expects two very different outcomes:
1 Peter 4:17–18 17 For it is time for judgment to begin with the household of God; and if it begins with us first, what will be the outcome for those who do not obey the gospel of God? 18 And if it is with difficulty that the righteous is saved, what will become of the godless man and the sinner?
Revelation reminds us that whatever we are telling people about Jesus; if it does not include His awful judgment, we are simply out of step with the impending reality of His coming day of wrath:
Revelation 6:15–17 15 Then the kings of the earth and the great men and the commanders and the rich and the strong and every slave and free man hid themselves in the caves and among the rocks of the mountains; 16 and they said to the mountains and to the rocks, "Fall on us and hide us from the presence of Him who sits on the throne, and from the wrath of the Lamb; 17 for the great day of their wrath has come, and who is able to stand?"
As we reflect on God's judgment too often we are prone to forget the theology of Hebrews. Hebrews reminds us that God's justice has been satisfied through Jesus Christ. That His sacrifice has cleansed our conscience (10.22), that those who believe enter of state redemptive rest in Christ (4.3), that through Jesus' sufferings, God will bring many sons to glory (2.10), that our high priest is faithful and merciful (2.17), that we partake of Christ by holding fast to the end (3.14), that Jesus is our forerunner who goes before us (4.14; 6.20), that what is set before us who have taken refuge in Him is hope (6.18), that our High Priest lives forever to intercede on our behalf (7.25), that we have been called to receive and eternal inheritance (9.15), that Christ will appear a second time to those who eagerly wait for Him (9.28), and that if we live by faith in God's redemptive promises He will not be ashamed to be called our God and accept us into His eternal favor through Jesus Christ (11.13-16). God as Judge simultaneous reminds us that God's throne is a throne of judgment for the wicked but a throne of grace for God's people (Philip Hughes, Hebrews. 549). Hebrews reminds us that God who is the "Judge" of all has also provided redemption so that all those who will repent and believe, who hear His voice and do not harden their hearts (3.7, 15; 4.7), can have the hope of eternal rest not judgment, safety and not wrath, security and not despair.
The Perfection Of God's People
Another reason that heaven will be so righteous is because our sanctification will then be complete. We will no longer be stained by the Fall, we will be "the spirits of the righteous made perfect" (πνεύμασι δικαίων τετελειωμένων). Of course this is also a present reality in that, positionally, the sacrifice of Christ has perfected for all time those who are continually being sanctified (10.14). The "spirit of the righteous" (πνεύμασι δικαίων) refers here to all who have died in faith; for example all those who were exhibited as examples of faith in Chapter 11. But this also extends to all believers who have died and will die. It is they who will occupy God's city, the New Jerusalem in the age to come. The New Covenant is our entrance into that company; that high society of saints redeemed, restored and forgiven through Jesus' blood. That is why the author will next turn directly to the work of Christ (12.24).
Presently, heaven is a place full of "spirits" (πνεύμασι). There are no physical bodies in Heaven, except Jesus' resurrected body as the first fruit of the resurrection of all believers (1 Cor. 15.20, 23). Hebrews is telling us that the New Covenant, in contrast to the Old Covenant, has ushered us into the company of spirits or saints and into the quality of life with all believers who die in Jesus and on the basis of His crosswork have come to know the true power of Paul's words, "to live is Christ, to die is gain" (Phil. 1.21), so that we can say with Paul, "to depart and be with Christ… is very much better" (Phil. 1.23). With this the revelator agrees:
Revelation 14:13 13 And I heard a voice from heaven, saying, "Write, 'Blessed are the dead who die in the Lord from now on!' " "Yes," says the Spirit, "so that they may rest from their labors, for their deeds follow with them."
The Spirits of those who belong to Zion are those who are characterized as "righteous" (δίκαιος); made righteous not because of their deeds, but by faith (10.38; 11.5, 7, 8, 9, 11, 13, 17, 20, 21, 22, 23, 24, 27, 28, 29, 30, 31, 39). But righteousness also characterizes the life of the justified so that, true faith or justification is never alone but always issues forth in evidence and deeds that are in keeping with genuine repentance:
James 2:18 18 But someone may well say, "You have faith and I have works; show me your faith without the works, and I will show you my faith by my works."
Finally, the perfection (τελειόω) that is referred to here brings both to a God-centered and Christ-centered conclusion because this perfection is applied to us through glorification, which is exclusively a monergestic work of God, and is only possible in and through the atoning work of the only Mediator between God and man, Jesus Christ. The subject of this perfection are the righteous spirits, the men and women who through faith have trusted exclusively in the power of Christ's sacrifice to remove guilt (10-1-14), to cleanse the conscience (10.22), to deliver from the power of death (2.14-15), to grant access into the throne of grace (4.16), to draw us near to God (10.20), penetrate within the veil (6.19), and to give us hope as an anchor of the soul as we sojourn in a hopeless wilderness of sin (6.19).
As we think about the cumulative effects of Zion and with these three aspects in view, God's vindication, His righteous judgment, and the perfection of God's people; what do we take away from this? We should bear in mind the overarching contrast between Sinai and Zion— we cannot lose sight of the thrust of context! The aim of this text is to incentivize believers to see the privileged vantage point they posses in the New Covenant. We are blessed to see so clearly the redemptive supremacy of Jesus Christ; the vindication of God and of us, His people; the perfection that Jesus' has brought to us on the cross. Unlike Sinai, our encounter with the God of Zion should leave us reverential but full of joy, hope and peace (Jer. 31.12-14).