Ministry, Warfare and Paul - Part 1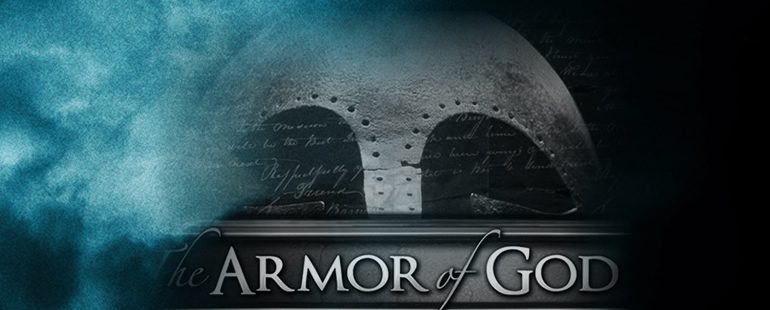 Text and Exposition
1"Now I, Paul, myself urge you by the meekness and gentleness of Christ—I who am meek when face to face with you, but bold toward you when absent! 2 I ask that when I am present I need not be bold with the confidence with which I propose to be courageous against some, who regard us as if we walked according to the flesh. 3 For though we walk in the flesh, we do not war according to the flesh, 4 for the weapons of our warfare are not of the flesh, but divinely powerful for the destruction of fortresses."
Αὐτὸς δὲ ἐγὼ Παῦλος παρακαλῶ ὑμᾶς διὰ τῆς πραΰτητος καὶ ἐπιεικείας τοῦ Χριστοῦ, ὃς κατὰ πρόσωπον μὲν ταπεινὸς ἐν ὑμῖν, ἀπὼν δὲ θαρρῶ εἰς ὑμᾶς· 2 δέομαι δὲ τὸ μὴ παρὼν θαρρῆσαι τῇ πεποιθήσει ᾗ λογίζομαι τολμῆσαι ἐπί τινας τοὺς λογιζομένους ἡμᾶς ὡς κατὰ σάρκα περιπατοῦντας. 3 ἐν σαρκὶ γὰρ περιπατοῦντες οὐ κατὰ σάρκα στρατευόμεθα, 4 τὰ γὰρ ὅπλα τῆς στρατείας ἡμῶν οὐ σαρκικὰ ἀλλὰ δυνατὰ τῷ θεῷ πρὸς καθαίρεσιν ὀχυρωμάτων, λογισμοὺς καθαιροῦντες
Preliminary Thought
"Before concluding the letter, Paul addresses another serious problem in Corinth. The chaos in Corinth is not just with respect to charismatic pride, sexual immorality, feminism, and a breakdown in communication; there are other sinister forces at work through Paul's heretical opponents. As Paul prepares to visit them again, he asks the Corinthians to eliminate the influence of these "false apostles" before he gets there so that he does not need to give all his attention to them and visit the church for the purpose of punishment and disobedience. Paul's appeal is consistently pastoral and Christlike. He exhibits the proper balance of affection and authority— attitudes which have been called into question by the false teachers. Paul is confronting an accusation that seeks to paint him as a carnal minister devoid of God's resources and filled with evil intent. Paul renounces this charge and explains the true nature of his ministry and spiritual warring. Far from looking to the weakness of the flesh, Paul's arsenal for spiritual service and spiritual warfare are rooted in the power of God. Paul goes on the offensive by laying out the purpose of his God given weaponry that serve to destroy the very sphere life he is accused of being identified with namely, the flesh. Paul's play on words is masterful. Although in the flesh, he does not engage in the battle according to the flesh."
1.) PAUL'S OPPOSITION IN CORINTHIAN
v.1-2,
1"Now I, Paul, myself urge you by the meekness and gentleness of Christ—I who am meek when face to face with you, but bold toward you when absent! 2 I ask that when I am present I need not be bold with the confidence with which I propose to be courageous against some, who regard us as if we walked according to the flesh."
With the shift in thought comes a shift in background. Just like there was a significant background to the Jerusalem collection which caused Paul to devote two entire chapters of the letter to that subject, so too, Paul's opponents pose another set of problems that demand explanation. Of the many issues that his opponents raise against Paul, pastoral manner is certainly one of them (see, Harris for fuller list, pp.69-70). As to the identity of Paul's opponents, many think they are no other than the Judaizers from Jerusalem. Early forms of Gnosticism have also been argued. Regardless of the specific identity of the false teachers, their attacks against Paul are everywhere inferred in this letter. Paul's opponents almost certainly attacked Paul for being a heavy handed shepherd that sought to terrify his audience with his dictatorial letters (cf. 1.24). Paul says this explicitly:
2 Corinthians 10:9–10 9 "for I do not wish to seem as if I would terrify you by my letters. 10 For they say, "His letters are weighty and strong, but his personal presence is unimpressive and his speech contemptible."
Paul had already answered his critics concerning his manner as a pastor/apostle, "Not that we lord it over your faith, but are workers with you for your joy; for in your faith you are standing firm" (1.24). Paul also repeats this sentiment by stressing that his purpose in everything he did for the church was for their ultimate edification:
2 Corinthians 10:8 8 "For even if I boast somewhat further about our authority, which the Lord gave for building you up and not for destroying you, I will not be put to shame,"

2 Corinthians 12:19 19 "All this time you have been thinking that we are defending ourselves to you. Actually, it is in the sight of God that we have been speaking in Christ; and all for your upbuilding, beloved."
Ultimately the challenges Paul faced in Corinth called for Paul to be ready to respond in two pastoral postures. In fact, Paul will oscillate between these two postures in the remainder of the letter.
Paul can be said to be both tender (10.1) and tough (10.6, 11). He does not shy away from his authority as an apostle yet, he had no desire to come to the church only in harsh tones (10.2, 9). As always, Paul is careful to walk the razor's edge of biblical pastoral ministry so that the ministry would never be discredited (6.3).
1.1, Pastoral ministry calls for Christlike meekness
Character is crucial in this letter especially when one considers Paul's opponents and their assaults on Paul's character. It should be pointed out that Paul's opponents see a better opportunity to discredit his ministry by attacking his character than attacking his doctrine (cf. Harris; p.70-71 n.173). Throughout the course of the letter Paul's opponents had accused him of being fickle (1.17); lacking proper credentials (3.1); shepherding with a heavy hand (1.24; 10.8; 12.19); taking advantage of the church through financial dealings (8.20); refusing the generosity of the church (7.2; 11.7; 12.13, 16); and for our purpose here, possessing a false humility, "I who am meek when face to face with you, but bold toward you when absent!" (10.1; 10.10-11).
Paul wants the church to know that his exhortations are rooted in a heart of gentleness and humility. Pastoral ministry demands such a virtue. God's people do not respond well to domineering, tyrannical, abusive dictators in ministry. The result of these things is always spiritual abuse. Paul was the opposite of these things. The reason why is because in all things, Paul wanted to imitate the example of Christ— something all believers must strive after. Paul's imitation of Jesus Christ towards the church shows us Christ's own heart towards the church; His patience (1 Tim. 1.16), His kindness (Eph. 2.7), and his love (Eph. 3.19; 2 Tim. 1.13). This is the posture that God's shepherd must have, the posture of the great Shepherd (cf. 1 Pet. 5.1-5). Paul's letter to the Thessalonians gives both the positive and negative aspects of pastoral care:
1 Thessalonians 2:5–8 5 "For we never came with flattering speech, as you know, nor with a pretext for greed—God is witness— 6 nor did we seek glory from men, either from you or from others, even though as apostles of Christ we might have asserted our authority. 7 But we proved to be gentle among you, as a nursing mother tenderly cares for her own children. 8 Having so fond an affection for you, we were well-pleased to impart to you not only the gospel of God but also our own lives, because you had become very dear to us." (Pastors must love the church in this way).
1.2, Pastoral ministry calls for Christlike boldness
The reason Christlikeness should be reiterated is because boldness is as much a virtue of Christ as His meekness. Jesus shows us His boldness by confronting the Pharisees (Mt. 21.45); overturning tables at the temple (John 2.13ff.); and ultimately laying down His life for His sheep (John 10.11). The rest of verse one is a parenthetical statement while v.2 resumes the opening thought of Paul's "urging" (παρακαλέω). Here Paul is urging the church to distance themselves from his opponents and so avoid the potential explosive confrontations with Paul.
Although conflict cannot always be avoided in the church, we should still strive to avoid unnecessary confrontations at all cost. Paul is attempting just that. By asking them to avoid having to face a "bold" (θαρρέω) Paul; he was encouraging them to weed out those (τινας) with whom he would have to be "courageous against" (τολμῆσαι ἐπί). The language Paul uses here is very forceful. He is not afraid to be "bold" (θαρρέω), "confident" (πεποίθησις), "courageous" (τολμάω). Paul was not afraid to stand "against" (ἐπί) those who were undermining his ministry, filling the church with false teaching, and turning the minds of the Corinthians against him. We can see the deceptive nature of the opponents influence and Paul's zeal to protect the church later in the letter:
2 Corinthians 11:2–4 2 "For I am jealous for you with a godly jealousy; for I betrothed you to one husband, so that to Christ I might present you as a pure virgin. 3 But I am afraid that, as the serpent deceived Eve by his craftiness, your minds will be led astray from the simplicity and purity of devotion to Christ. 4 For if one comes and preaches another Jesus whom we have not preached, or you receive a different spirit which you have not received, or a different gospel which you have not accepted, you bear this beautifully." (Irony of Paul's criticism is filled with distress).
This type of boldness is what is so sorely lacking in much of the Christian church today. Pastor's today are afraid to confront sin and heresy which is a sin and is heresy! Paul goes on to renounce his opponents in unequivocal terms:
2 Corinthians 11:13–15 13 "For such men are false apostles, deceitful workers, disguising themselves as apostles of Christ. 14 No wonder, for even Satan disguises himself as an angel of light. 15 Therefore it is not surprising if his servants also disguise themselves as servants of righteousness, whose end will be according to their deeds." (see also, Eph. 5.6-14).
Paul's boldness was directed at these false teachers, "who regard us as if we walked according to the flesh" (τοὺς λογιζομένους ἡμᾶς ὡς κατὰ σάρκα περιπατοῦντας) Paul says.
This would mean that Paul was being accused of being devoid of the Spirit and living (περιπατοῦντας) or conducting himself in such a way that meant he was motivated by evil desires, fallen earthly wisdom, and personal greed— all inferred in this letter. The remainder of these verses are a response to the false teachers and a description of Paul's true method and manner in ministry. Paul takes this attack as an occasion to demonstrate the nature of true spiritual warfare and the strategies that should be employed— strategies that are diametrically opposed to his opponents. Using military language, Paul is going to give us the weapons of his warfare and the target of his attack (10.5).
2.) THE WEAPON'S OF PAUL'S WARFARE
v.3-4,
3"For though we walk in the flesh, we do not war according to the flesh, 4 for the weapons of our warfare are not of the flesh, but divinely powerful for the destruction of fortresses."
Paul begins his explanation with an intentional play on words, "though we walk in the flesh, we do not war according to the flesh" (ἐν σαρκὶ γὰρ περιπατοῦντες οὐ κατὰ σάρκα στρατευόμεθα). He swaps out their use of the term "flesh" (σάρξ) and its evil connotations for his own concession of corporeal existence (cf. Gal. 2.20). Unlike the walking "according to the flesh" (κατὰ σάρκα) in v.2b, here Paul admits to walking "in the flesh" (ἐν σαρκὶ) as opposed to living "according" (κατὰ) to the flesh. The difference is between two simple prepositions (κατὰ, ἐν). Context is everything! Because Paul's opponents argued pejoratively with respect to the "flesh", Paul's reference to "the flesh" does not align with theirs. Paul's use of "flesh" is that which all parties can agree to i.e. living in this world, the human experience shared by all people, earthly existence in a fallen world. What Paul rejects is the nature of his "warring" (στρατεύω). In this way Paul goes on the offensive!
2.1, Paul's weapons are not rooted in the weakness of the flesh
These verses represent two different resources for two different objectives. Paul's rejection of carnal weaponry demonstrates that his resources were not rooted in carnal or immoral tactics for ministry or the Christian life here being depicted as a personal act of warfare (as the middle voice of the verb στρατεύω entails). An obvious truth that demands our attention is Paul's use of military metaphor for the Christian life! Too often the Christian life is viewed more like a playground than a battleground. We ask "how much fun we can have in the Christian life?", "how much entertainment can we incorporate into the Christian scene?"— a dangerous flirtatious play posture with the world indeed.
Conversely, Scripture depicts the Christian life as blood-earnest and deadly serious. Paul's advice to young Timothy is enough to substantiate this (see also, Rom. 13.12; 1 Cor. 9.7; Eph. 6.11-17):
2 Timothy 2:3–4 3 "Suffer hardship with me, as a good soldier of Christ Jesus. 4 No soldier in active service entangles himself in the affairs of everyday life, so that he may please the one who enlisted him as a soldier."
Instead, we need to be asking questions like, "what can I do to make my walk with Christ more vigilant", "where in my walk with Christ am I falling asleep when I should be on watch"?, "where is the enemy advancing most in my life right now"?, or "what can I learn from the battles of last year so that I do not lose this year"?
2.1, Paul's weapons are rooted in the power of the divine
Negatively, Paul's arsenal is not rooted in the resources of the flesh. Positively, Paul's weapons are rooted in the power of the divine. Paul's weaponry is called, "divinely powerful" (δυνατὰ τῷ θεῷ). The original is more literally rendered, "mighty in God" (NKJV), "mighty through God" (KJV) or "powerful by God" (NET). The point of Paul is that God is the one that makes his weapons powerful and potent for the battle God has placed him in.
God has equipped us for the battle He expects us to face while we live on in the flesh (cf. Gal. 2.20). In 1962 Philip E. Hughes wrote his commentary on 2 Corinthians where he perceptively saw the slope on which the church too often and too easily placed herself. In his commentary he issued a truly prophetic warning which is just as pertinent for us today as it was in his generation and possibly even more so because of the explosion of online ministry— much of which is bad:
"Only the panoply of God will serve for this purpose (Eph. 6:11ff.). Only spiritual weapons are divinely powerful for the overthrow of the fortresses of evil. This constitutes an admonition to the Church and particularly to her leaders, for the temptation is ever present to meet the challenge of the world, which is under the sway of the evil one, with the carnal weapons of this world—with human wisdom and philosophy, with the attractions of secular entertainment, with the display of massive organization. Not only do such weapons fail to make an impression on the strongholds of Satan, but a secularized Church is a Church which, having adopted the standards of the world, has ceased to fight and is herself overshadowed by the powers of darkness." (Philip E. Hughes, Paul's Second Epistle to the Corinthians, The New International Commentary on the Old and New Testament (Grand Rapids, MI: Wm. B. Eerdmans Publishing Co., 1962), 350).
Ironically, the very resources Paul refused to pull from i.e. those pertaining to the sphere of the present evil age, emerge from the very systems of thought, morals, and beliefs which Paul is seeking to destroy. Paul gives us the purpose of these weapons as well as their nature. The purpose is "for the destruction of fortresses" (πρὸς καθαίρεσιν ὀχυρωμάτων). Here Paul is continuing his military metaphor for the type of spiritual warfare the believer is engaged in when he/she seeks to live contrary to the culture and conduct of this age. The warfare Paul is facing here is in connection with the church. Paul's opponents are accusing him of the very things he renounces.
The word that Paul uses here, "fortress" (ὀχύρωμα) is also very vivid in that it depicts a fortified refuge into which people who are under attack would retreat e.g. the Corinthian acropolis built on high ground to avoid attack. The world attempts to fortify themselves with their religions, philosophies, and humanistic ideologies but the gospel is powerful enough to overthrow these fortresses and deliver God's people from the vain "speculations" (λογισμός) Paul will refer to in v.5. God through the gospel has given us the weapons that we need to penetrate the darkness of this age and overthrow the world philosophical towers of unbiblical worldviews.
The lessons for the church here are profound; we should never attempt God's work in our own strength (cf. 2 Cor. 3.5). We should always avoid worldly tactics for completing the Great Commission. The church should never resort to gimmicks, games, entertainment, or manipulation and spiritual sleight of hand since these "weapons" are powerless to produce God's work. Paul himself renounced such things and called them shameful:
2 Corinthians 4:2 2 "but we have renounced the things hidden because of shame, not walking in craftiness or adulterating the word of God, but by the manifestation of truth commending ourselves to every man's conscience in the sight of God."
Apologetically and evangelistically, the Bible forbids us to answer the fool (any unbeliever who rejects God's truth) according to his folly. That means we do not adopt their godless worldview, their psychological analysis of the human condition, their evolutionary worldview, their humanistic standards for what man is, their ethical standards for determining morality, and their religious standards for obtaining the knowledge of God. These are the fortresses we have been equipped by God to destroy not to depend on. Paul will go into even further detail concerning what precisely this entails in vv.5-6.