New Covenant Ecclesiology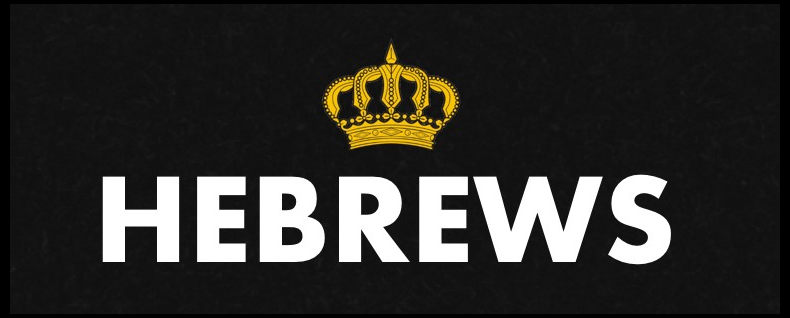 Hebrews 13:17 17 Obey your leaders and submit to them, for they keep watch over your souls as those who will give an account. Let them do this with joy and not with grief, for this would be unprofitable for you.
This verse is giving us at least three main things regarding biblical New Covenant leadership and ecclesiology. These principles are not only important in themselves but they are particularly needful today given not only our anti-institutional culture but also and even possibly more perilous, the pathetically low-ecclesiology that pervades much of today's Evangelical landscape. Today's low view of ecclesiology has wreaked havoc on whatever is left of evangelicalism and has effected every church despite denominational distinctions. Because of the current climate, church membership is not taken serious, church cooperation is shallow or non-existent altogether. Church discipline is all but forgotten and pastoral ministry has been totally redefined and virtually reinvented. Ecclesiology has also become increasingly man-centered, it has become what you can offer people, how many programs exist for the kids, and whether or not the youth group will be fun and exciting; this however is all wrong. Biblical ecclesiology is all about the glory of God, the exaltation of Jesus Christ and the exposition and expansion of the gospel through missions and evangelism. Recovering this kind of biblical leadership in the New Covenant will entail the following points.
The Identity And Role Of Biblical Leadership
We should first talk about the identity of the leaders mentioned here. The church is to obey and submit to 'the ones leading' them (τοῖς ἡγουμένοις). This substantival participle refers to the formal leadership of the New Covenant church which consists of the office of eldership. In the New Covenant there are only two official post-apostolic offices of the NT church i.e. elder/pastor/overseer (πρεσβύτερος/ποιμήν/ἐπισκοπή) and deacon (διάκονος) (1 Tim. 3.1-13). Biblically speaking and in terms of church government, deacons do not hold authority in the church like elders do. Of course that is not to say that their role is insignificant; it is not. But here in Hebrews, it most certainly pertains to the elders who are tasked with leading the church spiritually.
When it comes to the identity of the leadership of the church these must be men that are biblically qualified (1 Tim. 3.1-7), biblically leading the church (2 Cor. 4.1-2), and biblically recognized (1 Pet. 5.1-5).
Once the leaders of the church have been recognized, they must also be obeyed. There are two imperatives that are used here to speaks unmistakably to the authority and accountability structure of biblical ecclesiology. The first word, is "obey" (Πείθεσθε). This is a word that implies following the lead of your leaders. Of course this obedience is not without its qualifications. We are not called to obey leaders that are calling us to do anything that will contravene the word of God. We follow leaders as they follow Christ (cf. 1 Cor. 11.1). I use the word follow because that is what this Greek word implies (see, BDAG); following someone who has persuaded you to follow them. Here in Hebrews, it is following leaders who have persuaded the flock to follow their leadership both through doctrine and devotion, through teaching and their lifestyle. To obey them is thus related to issues of church government (cf. 1 Tim. 4.14), the advancement of the gospel (cf. Phil. 1.3-5; 4.15), execution of proper church discipline (cf. 2 Cor. 2.5-12), and in rejecting false teachers and false teaching (cf. 2 Cor. 11.1-6, 12-15). This last point can be easily illustrated from the context of Hebrews where some were no doubt attempting to persuade the flock from standing firm on the gospel in the context of the New Covenant (13.9).
The related term "submit" (ὑπείκετε) is also important because it stresses the duty that believers have to yield to the decisions of the leadership once those leaders have been found faithful to Scripture. Remarkably, this word is only found in Hebrews. In extra-biblical literature, the term is frequently found of someone who submits to an authority. Thus, Hebrews is telling us biblical leaders, elders/pastors/overseers possess a God-given authority that should be recognized and submitted to as the healthy function and manifestation of a New Covenant church:
Titus 2:11–15 11 For the grace of God has appeared, bringing salvation to all men, 12 instructing us to deny ungodliness and worldly desires and to live sensibly, righteously and godly in the present age, 13 looking for the blessed hope and the appearing of the glory of our great God and Savior, Christ Jesus, 14 who gave Himself for us to redeem us from every lawless deed, and to purify for Himself a people for His own possession, zealous for good deeds. 15 These things speak and exhort and reprove with all authority. Let no one disregard you.
The Concern And Gravity Of Biblical Leadership
This passage from Titus captures the heart of what's going on here in Hebrews. This becomes clear as we begin to see the purpose of ecclesiology. Here we can focus on both the concern of biblical leadership and the gravity of biblical leadership. The pastor's concern is the soul, not simply the body. As a matter of fact, the main concern of biblical leadership is the inner man more than the outer man, the spiritual more than the physical surely that is what is meant by the phrase, "they keep watch over your souls" (αὐτοὶ γὰρ ἀγρυπνοῦσιν ὑπὲρ τῶν ψυχῶν ὑμῶν). Our concern should focus on what is most spiritually advantageous for people and not what is financially, materialistically, or medically advantageous. The latter are important but the former are critical. If pastors are to be doctors, let us be physicians of the soul and not fitness gurus or health nuts or financial advisers. In a hundred years from now what will matter most is how much of Scripture did you read, learned and obeyed- not how much organic food you ate? It is the spiritual fitness of the person that a pastor should be most consumed with. This is why Paul tells Timothy:
1 Timothy 4:6–11 6 In pointing out these things to the brethren, you will be a good servant of Christ Jesus, constantly nourished on the words of the faith and of the sound doctrine which you have been following. 7 But have nothing to do with worldly fables fit only for old women. On the other hand, discipline yourself for the purpose of godliness; 8 for bodily discipline is only of little profit, but godliness is profitable for all things, since it holds promise for the present life and also for the life to come. 9 It is a trustworthy statement deserving full acceptance. 10 For it is for this we labor and strive, because we have fixed our hope on the living God, who is the Savior of all men, especially of believers. 11 Prescribe and teach these things.
The "words of the faith", "sound doctrine", "godliness" these are the things that should occupy our time when we consider watching over souls of men. We would do well to learn from another old wise shepherd-elder, the apostle John; the elder who loved in truth, lived for truth, also exalted in truth working in us, "I have no greater joy than this, to hear of my children walking in the truth" (3 John 4). What John is talking about here is a spiritual vigilance; that's why he cares if you have been faithful to go to church because your absence could be the beginning of something that is not good (cf. 1 John 2.19). The soul-care of the believer is for the overall health of Christian and their walk. This spiritual monitoring of souls is not easy work, it requires that ministers spend their lives on this, pour their souls into this, and labor at every point to ensure the salvation of their hearer (cf. 1 Tim. 4.16):
2 Corinthians 12:14–15 14 Here for this third time I am ready to come to you, and I will not be a burden to you; for I do not seek what is yours, but you; for children are not responsible to save up for their parents, but parents for their children. 15 I will most gladly spend and be expended for your souls. If I love you more, am I to be loved less?
1 Thessalonians 2:8 8 Having so fond an affection for you, we were well-pleased to impart to you not only the gospel of God but also our own lives, because you had become very dear to us.
2 Timothy 2:10 10 For this reason I endure all things for the sake of those who are chosen, so that they also may obtain the salvation which is in Christ Jesus and with it eternal glory.
Philippians 2:17 17 But even if I am being poured out as a drink offering upon the sacrifice and service of your faith, I rejoice and share my joy with you all.
What motivates the pastors to do what they do is also eschatological as leaders are describes as, "those who will give an account" (ὡς λόγον ἀποδώσοντες). In the Corinthian letters Paul addresses this aspect of biblical leadership and that in a context where his leadership was under constant attack. Paul taught the reality of the gravity of God's judgment and the wisdom of executing the ministry with integrity in light of that judgment because God would have the final word on every man's ministry He will judge all the hidden things:
2 Corinthians 5:10–11 10 For we must all appear before the judgment seat of Christ, so that each one may be recompensed for his deeds in the body, according to what he has done, whether good or bad. 11 Therefore, knowing the fear of the Lord, we persuade men, but we are made manifest to God; and I hope that we are made manifest also in your consciences.
1 Corinthians 4:1–5 1 Let a man regard us in this manner, as servants of Christ and stewards of the mysteries of God. 2 In this case, moreover, it is required of stewards that one be found trustworthy. 3 But to me it is a very small thing that I may be examined by you, or by any human court; in fact, I do not even examine myself. 4 For I am conscious of nothing against myself, yet I am not by this acquitted; but the one who examines me is the Lord. 5 Therefore do not go on passing judgment before the time, but wait until the Lord comes who will both bring to light the things hidden in the darkness and disclose the motives of men's hearts; and then each man's praise will come to him from God.
The net result from all of this is that pastoral ministry must be approached with great trepidation and sobriety. James says that there should not be many who should even teach among us because pastor/teachers, and really anyone who handles the word of God will have a stricter judgment (Jam. 3.1). Therefore, returning to Corinth Paul tells the church that everyone who builds, that is in the context of ministry, teaching and leadership especially, must be careful how they build:
1 Corinthians 3:10–15 10 According to the grace of God which was given to me, like a wise master builder I laid a foundation, and another is building on it. But each man must be careful how he builds on it. 11 For no man can lay a foundation other than the one which is laid, which is Jesus Christ. 12 Now if any man builds on the foundation with gold, silver, precious stones, wood, hay, straw, 13 each man's work will become evident; for the day will show it because it is to be revealed with fire, and the fire itself will test the quality of each man's work. 14 If any man's work which he has built on it remains, he will receive a reward. 15 If any man's work is burned up, he will suffer loss; but he himself will be saved, yet so as through fire.
The Response and Goal Of Biblical Leadership
Biblical leadership however is not an end in itself; it has a goal. That goal begins with a biblical response. The response is unifying, "Let them do this with joy and not with grief" (ἵνα μετὰ χαρᾶς τοῦτο ποιῶσιν καὶ μὴ στενάζοντες). The response gives us the manner of biblical leadership. Joy should predominate the over/under relationship of shepherd and sheep. There should be a mutual joy process:
2 Corinthians 1:23–2:1 23 But I call God as witness to my soul, that to spare you I did not come again to Corinth. 24 Not that we lord it over your faith, but are workers with you for your joy; for in your faith you are standing firm. 1 But I determined this for my own sake, that I would not come to you in sorrow again.
The whole relationship between member and sheep should be a quest for joy. It is a quest for mutual and spiritual satisfaction for living in the paradigm of biblical ministry. Paul brings this out again as we follow the progression in the Corinthian situation:
2 Corinthians 2:1–3 1 But I determined this for my own sake, that I would not come to you in sorrow again. 2 For if I cause you sorrow, who then makes me glad but the one whom I made sorrowful? 3 This is the very thing I wrote you, so that when I came, I would not have sorrow from those who ought to make me rejoice; having confidence in you all that my joy would be the joy of you all.
Biblical leadership pursues biblical joy in the context of biblical ecclesiology. But Hebrews also gives us the goal of biblical leadership. The goal of biblical leadership also gives us the basis of the response. If the response is unifying the body, the result or goal is edifying the body. The ultimate goal of true biblical leadership should produce edification in the church both in the shepherds and in the sheep. Failure to respond with unity will spell failure to reach the goal of unity which is edification. This is conveyed in the negative, "this would be unprofitable for you" (ἀλυσιτελὲς γὰρ ὑμῖν τοῦτο). The reality is that everything that biblical leadership produces should result in the spiritual joy of God's people.
What Hebrews has given us here is a recipe for success in the life of a church. Faithful ministers who are called and qualified, humbly leading and feeding the church for the joy of the church as those who will give an account for the church, and a church that humbly yields to the leadership that God has ordained for the good of their souls. If we follow this recipe we will be blessed, strengthened and unified, if we fail to follow this recipe we will be cursed, weakened, and divided. God has graciously set before us the path to blessing in the church, may we walk in it for our mutual edification and joy.