New Covenant Worship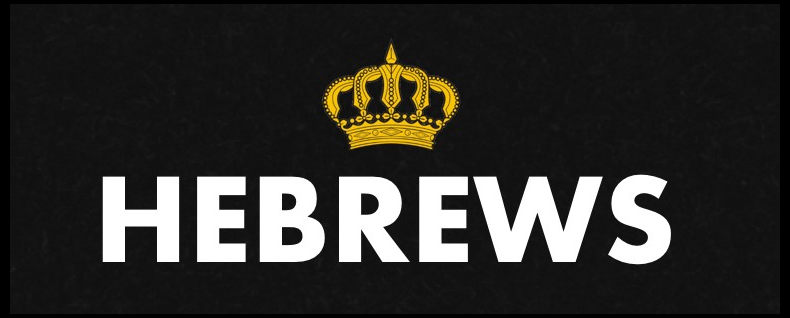 Hebrews 13:15–16 15 Through Him then, let us continually offer up a sacrifice of praise to God, that is, the fruit of lips that give thanks to His name. 16 And do not neglect doing good and sharing, for with such sacrifices God is pleased.
The connection between these verses and the proceeding is important. Having called the church to identify with "reproach" of Jesus by going outside the camp with Him, believers have come to understand the kind of "sacrifices" with which God is pleased. Identifying with the cross is to identify with the ultimate sacrifice, the most pleasing aroma ever offer on the altar. The sacrifice of Christ prepares the New Covenant believer to live a cross-centered life that results in genuine worship to God. The following passage is written in the context of the New Covenant argument of Hebrews but in reality these verses are giving us timeless components of true biblical worship.
Genuine Worship Is Rooted In Redemption
Not only is redemption the basis of and necessary ground of genuine worship, genuine worship is the necessary response to redemption. In other words, the only adequate response to God for our redemption is praise. Nothing less than God's mercy and grace expressed in His redemptive grace in Christ the true cause of worship. Speaking in a similar vein of thought, Peter reminds us of this very thing:
1 Peter 2:9–10 9 But you are a chosen race, a royal priesthood, a holy nation, a people for God's own possession, so that you may proclaim the excellencies of Him who has called you out of darkness into His marvelous light; 10 for you once were not a people, but now you are the people of God; you had not received mercy, but now you have received mercy.
We can take Peter's words as an exposition of the phrase in v.15, "through Him" (δι' αὐτοῦ) to mean through His redemption as our Mediator (8.6; 9.15), through His calling, through the One that delivers us out of our darkness and through Him that brings us into His marvelous light. The reality is that without Him we have nothing (cf. Eph. 2.12) and can do nothing (cf. John 15.5). Outside of Him we have nothing but condemnation and guilt (cf. Rom. 8.1). The exact meaning of this phrase, "through Him" is almost certainly a reference to His blood which is to say His death on the cross (cf. Col. 1.19-20; 1 John 4.9).
Therefore, we could say that in Hebrews, the phrase, "through Him" is shorthand for the redemptive work of Jesus for us as our Mediator (7.25). Up to this point in Hebrews, Christ's redemption has mainly focused on granting us access (10.19ff.) and giving us a right standing before God by forgiving us of our sins (8.12; 10.17) and cleansing us of an evil conscience (10.22). This verse however now emphasizes another aspect of Christ's work namely that through that same work of redemption believers are enabled and empowered to render acceptable worship to God for a lifetime. We have been redeemed from dead works to serve the living God (9.14).
Genuine Worship Is Persistently God-Centered
This is why we can also say that genuine worship is persistent. It is also God-centered. We can notice several things about the persistent God-centered nature of worship. First, notice that New Covenant worship, fueled by the Mediator who never changes (13.8) and rooted in grace (13.9), is ongoing, personal and corporate, "let us continually offer up a sacrifice of praise" (ἀναφέρωμεν θυσίαν αἰνέσεως διὰ παντὸς). What the EVV translate as "continually" is actually a prepositional phrase literally meaning, "through all" (διὰ παντὸς). The phrase has come to mean "continually" and more importantly it is found in the LXX in contexts of ritual sacrifice (cf. Num. 28.10-29). Based on this OT usage, William Lane in his commentary points out the redemptive-historical purpose of it here "In v 15 διὰ παντός connotes simply and succinctly that the whole continuous liturgy of the old covenant is fulfilled in the continual praise offering of Christians" (Lane, Hebrews vol. 47B. 550).
Second, notice that this persistent worship is utterly God-centered. The call is to "praise to God" (αἰνέσεως... τῷ θεῷ,) to bring glory "to His name" (τῷ ὀνόματι αὐτοῦ). Not only does genuine worship consist of persistent praise, but genuine worship is also utterly Theocentric. The biblical worldview has God at the center of all things. Everything is from Him and for Him:
Romans 11:33–36 33 Oh, the depth of the riches both of the wisdom and knowledge of God! How unsearchable are His judgments and unfathomable His ways! 34 For who has known the mind of the Lord, or who became His counselor? 35 Or who has first given to Him that it might be paid back to him again? 36 For from Him and through Him and to Him are all things. To Him be the glory forever. Amen.
Romans 11, like all other truly biblical doxologies, remind us that true praise is grounded in the Creator/creature distinction of Scripture. It is fueled by the knowledge of God's absolute otherness (cf. Is. 55.8-9), His infinite wisdom (cf. Job 12.13; Ps. 147.5; Rom. 16.27), and His moral perfections (cf. Ps. 119.68; Jam. 1.17). Worship also operates on the principle that everything is for God's glory (cf. 1 Cor. 10.31). The Prophet Isaiah deals with this issue extensively. Everything was created for God's glory (Is. 43.7), salvation is the manifestation of God's glory (Is. 46.13), God's glory cannot be shared with any other god or man or any other created thing whatsoever so that everything God does is done for His glory (Is. 48.11 cf. Rom. 1.21-23), the highest goal of mankind is to behold the glory of the Lord (Is. 66.18 cf. John 17.24). Truly God-centered worship does not only highlight those acts and attributes of God which we may find philosophically acceptable; No! We have no right to do this. We are bound to praise God as He is. The Psalmists understood this:
Psalm 89:5–8 5 The heavens will praise Your wonders, O Lord; Your faithfulness also in the assembly of the holy ones. 6 For who in the skies is comparable to the Lord? Who among the sons of the mighty is like the Lord, 7 A God greatly feared in the council of the holy ones, And awesome above all those who are around Him? 8 O Lord God of hosts, who is like You, O mighty Lord? Your faithfulness also surrounds You.
Third, notice that genuine worship also consists in confession, "the fruit of lips that give thanks to His name" (καρπὸν χειλέων ὁμολογούντων τῷ ὀνόματι αὐτοῦ). The NASB here has an unfortunate translation. Instead of "giving thanks" the word (ὁμολογέω) simply means to 'confess.' Here the subject of our confession is "His name" (ὀνόματι αὐτοῦ). Here the confession of God's name is what the author calls, "the fruit of lips" (καρπὸν χειλέων). What stands behind this passage however is an OT allusion from Hosea 14 where Israel is called to return to Yahweh knowing He alone can remove sin and idolatry will never provide the mercy that weak sinners so desperately need:
Hosea 14:1–3 1 Return, O Israel, to the Lord your God, For you have stumbled because of your iniquity. 2 Take words with you and return to the Lord. Say to Him, "Take away all iniquity And receive us graciously, That we may present the fruit of our lips. 3 "Assyria will not save us, We will not ride on horses; Nor will we say again, 'Our god,' To the work of our hands; For in You the orphan finds mercy."
Getting back to the idea of professing God's "name" (ὀνόματι), what the author means by this is that we confess all that God is. It is the opposite of idolatry. That is what His name is all about, giving praise to the true and living God (cf. 1 Thess. 1.9, see also Dt. 5.26). It is a call to profess and proclaim God as He is and as He has chosen to reveal himself in Scripture.
Genuine Worship Is Expressed Through Good Works
Somehow in the Christian Church many of us have often made the mistake that worship mainly consists of songs and singing. Maybe we have even added preaching to list because we have heard preachers talk about continuing to worship through preaching. However, Scripture teaches that all of life is worship (cf. Rom. 12.1-3) and here the author of Hebrews makes that explicit by reminding us that our life in the body and our deeds as the body of Christ are the "sacrifices God is pleased" (θυσίαις εὐαρεστεῖται ὁ θεός) with. We should take note of at least three things here. First, the basic principle that has been reiterated throughout the letter and that is what Scripture has to say about being productive in Christ. The call of the Christian has always been to grow, to the produce fruit, fruit that is in keeping with repentance (cf. Mt. 3.8). The OT texts that stands behind Jesus vine and branch metaphor is helpful here because it reminds us that in Christ God has provided everything we need to be productive. The only question remaining is whether or not we will obey or be like ancient Israel who was too often fruitless and heartless.
Isaiah 5:1–3 1 Let me sing now for my well-beloved A song of my beloved concerning His vineyard. My well-beloved had a vineyard on a fertile hill. 2 He dug it all around, removed its stones, And planted it with the choicest vine. And He built a tower in the middle of it And also hewed out a wine vat in it; Then He expected it to produce good grapes, But it produced only worthless ones. 3 "And now, O inhabitants of Jerusalem and men of Judah, Judge between Me and My vineyard.
Isaiah 5:4 4 "What more was there to do for My vineyard that I have not done in it? Why, when I expected it to produce good grapes did it produce worthless ones?
Isaiah 5:7 7 For the vineyard of the Lord of hosts is the house of Israel And the men of Judah His delightful plant. Thus He looked for justice, but behold, bloodshed; For righteousness, but behold, a cry of distress.
Second the whole concept of "doing good" (εὐποιΐας) or good deeds. Obviously God desires the opposite of Israel's unfruitful past in our own lives because we were redeemed for the very purpose of "doing good." The author points out one of the root issues of unfruitfulness which is "neglect" (ἐπιλανθάνομαι). He strictly commands them "do not neglect doing good and sharing" (τῆς δὲ εὐποιΐας καὶ κοινωνίας μὴ ἐπιλανθάνεσθε). Obviously this is a call for vigilance and living with intent. Of course all of good deeds are rooted in God's grace and exist for God's glory:
2 Corinthians 9:8 8 And God is able to make all grace abound to you, so that always having all sufficiency in everything, you may have an abundance for every good deed;
Colossians 1:9–10 9 For this reason also, since the day we heard of it, we have not ceased to pray for you and to ask that you may be filled with the knowledge of His will in all spiritual wisdom and understanding, 10 so that you will walk in a manner worthy of the Lord, to please Him in all respects, bearing fruit in every good work and increasing in the knowledge of God;
Third, the special place that fellowship should have in our lives. Here the NASB translated the Greek word (κοινωνίας) as "sharing." The fundamental idea here is the idea of spiritual fellowship with the saints. Of course sharing is in fact part of what true fellowship is about. Looking to interests of others in Scripture (Phil. 2.1ff.). This is what the early church did as part of their New Covenant identity:

Acts 2:42–47 42 They were continually devoting themselves to the apostles' teaching and to fellowship, to the breaking of bread and to prayer. 43 Everyone kept feeling a sense of awe; and many wonders and signs were taking place through the apostles. 44 And all those who had believed were together and had all things in common; 45 and they began selling their property and possessions and were sharing them with all, as anyone might have need. 46 Day by day continuing with one mind in the temple, and breaking bread from house to house, they were taking their meals together with gladness and sincerity of heart, 47 praising God and having favor with all the people. And the Lord was adding to their number day by day those who were being saved.
God is pleased with sacrifices such as these because in reality God is pleased with sacrificial living for His people. That is the way the Christian life is meant to be lived out. We sacrifice for family, we sacrifice for our spouses, we sacrifice for our children but we also sacrifice for God's people and God's Church. It takes serious commitment to be part of a serious church where there is serious accountability and serious standards; standards which are biblical. The call to share in fellowship is a high standard and great virtue. Paul praised the church of Philippi because they uniquely shared with him by not only financially supporting him but also corresponding with him on his missionary efforts (cf. Phil. 4.15). Paul also praised churches that gave financially from a sacrificial heart:
2 Corinthians 8:1–5 1 Now, brethren, we wish to make known to you the grace of God which has been given in the churches of Macedonia, 2 that in a great ordeal of affliction their abundance of joy and their deep poverty overflowed in the wealth of their liberality. 3 For I testify that according to their ability, and beyond their ability, they gave of their own accord, 4 begging us with much urging for the favor of participation in the support of the saints, 5 and this, not as we had expected, but they first gave themselves to the Lord and to us by the will of God.
That really is the pattern we should follow today. We should first revive our commitment to the Lord, give ourselves to Him in prayer and communion with God as we seek to do His will by the way we fulfill the one-another's of Scripture. We should be reminded that there is a blessing in living lives of worship. A life of service, a life of selfless sacrificial love of the brethren, a life of sharing and caring will only result in our own joy so that this call to worship should encourage us as to the benefits of such a life and the value of enduring in doing good:
Galatians 6:9–10 9 Let us not lose heart in doing good, for in due time we will reap if we do not grow weary. 10 So then, while we have opportunity, let us do good to all people, and especially to those who are of the household of the faith.