Overcoming Our Adversaries by Faith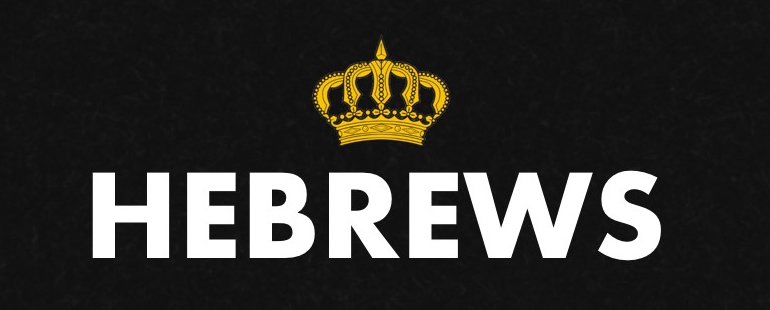 Hebrews 11:32–34 32 And what more shall I say? For time will fail me if I tell of Gideon, Barak, Samson, Jephthah, of David and Samuel and the prophets, 33 who by faith conquered kingdoms, performed acts of righteousness, obtained promises, shut the mouths of lions, 34 quenched the power of fire, escaped the edge of the sword, from weakness were made strong, became mighty in war, put foreign armies to flight.
In every reference given by the author, the church is meant to remember the importance of faith. Although we are not going to relive the deeds of old as it were, meaning that though we are not going to fight any wars or slay any Philistines, what binds us together with the people of old is the cord of faith (Jude 3). This gracious gift of God is a stewardship, that is what we are expected to take away from all of this. Nevertheless we can still expect that the only way we will engage in similar feats of overcoming, suffering and endurance is by faith.
In this section, seven examples of those who overcame there adversaries by faith. Six are individuals while the last, "the prophets" refers to a category. Now some of these we know really well, David, Samuel, the prophets but perhaps we are not as familiar with the victory of Barak or Jephthah. Although the point that is being made is less biographical and more about the principle of overcoming; there are some details we should note. First, four of these six individuals were judges. This follows naturally from what the author has been doing in his examples of faith since the period of the judges follows after the taking of Jericho in Joshua. Second they naturally are listed prior to David who comes at the inception of Israel's kinship. Finally, Samuel represents both a judge and a prophet in the history of Israel and may be responsible for writing inspired writ (e.g. Judges, Ruth).
When the author of Hebrews says, "what more shall I say" (Καὶ τί ἔτι λέγω), he is thinking back and ahead as he has already given us a sacred litany of praiseworthy examples of faith. But still, he lists two more categories of faithful saints: those who triumph through faith over their circumstances (vv.32-34) and those who succumb to the brutality of their persecution and yet remained faithful even in martyrdom (vv. 35-39).
When the author says, "time will fail" (ἐπιλείψει... ὁ χρόνος) we should note the use of the rhetorical future to describe his knowledge of worthy examples of the past to his present hearers. One of those examples he lists is "Gideon", one of the judges of Israel. Gideon represents a leader who understood conflict and oppression and who also was aware that God's redemptive acts could easily be forgotten in our present battle of faith. Gideon understood what it meant for God to ordain hard times for the people of God and yet, he was ready to be used by God and to offer sacrifice to the God of his fathers:
Judges 6:12–13 12 The angel of the Lord appeared to him and said to him, "The Lord is with you, O valiant warrior." 13 Then Gideon said to him, "O my lord, if the Lord is with us, why then has all this happened to us? And where are all His miracles which our fathers told us about, saying, 'Did not the Lord bring us up from Egypt?' But now the Lord has abandoned us and given us into the hand of Midian."
Yet, we know from the OT that Gideon was set apart by God to overthrow the Midianites and Amalekites. Gideon's conquest where he literally "conquered kingdoms, performed acts of righteousness, obtained promises" was something of a reenactment of Jericho. God had set apart only 300 warriors for Gideon out of thousands so that like Jericho only God would get the glory for the victory (Judg. 7.4ff.). Like Jericho Gideon's troop of 300 men were armed with trumpets (Judg. 7.16). In fact, they overcame not with a mighty army of swords and spears but with trumpets and pitchers filled with torches. The paradox is truly ironic:
"Only a fool would have attempted such a courageous approach to battle apart from God's direction and power. From the perspective of faith, only a fool would not attempt such a thing when he has God's direction and power." (John MacArthur, Hebrews (1983). 364-365).
"Barak" is yet another example of God's desire to work through the faith of His people in such a way that would strip us of any boasting and give Him all the glory for acting in faith in obedience to God's direction. While Gideon battled the Midianites and the Amalekites, God used "Barak" at a time when Deborah was judging Israel to overthrow the Canananites. God gave them a promise that the king of the Canannites, Jabin would be given into their hand (Judg. 4.7). In fact, before setting out for the battle, Barak was given another promise, a promise that would strip him of any and all glory and see the most powerful commander of the Canaanite army delivered into the hand of a woman who stuck a tent peg through his temple and nailed him into the ground while he slept:
Judges 4:9 9 She said, "I will surely go with you; nevertheless, the honor shall not be yours on the journey that you are about to take, for the Lord will sell Sisera into the hands of a woman." Then Deborah arose and went with Barak to Kedesh.
Again, God working against all conventional human wisdom, God takes great delight in working through the frailty and inadequacy of His people. Paul is also a shining reminder of this very thing:
Acts 20:22–24 22 "And now, behold, bound by the Spirit, I am on my way to Jerusalem, not knowing what will happen to me there, 23 except that the Holy Spirit solemnly testifies to me in every city, saying that bonds and afflictions await me. 24 "But I do not consider my life of any account as dear to myself, so that I may finish my course and the ministry which I received from the Lord Jesus, to testify solemnly of the gospel of the grace of God.
"Samson" is probably best known for his moral failures and sins but in Hebrews he is a symbol of faith. No doubt, Samson was immature, sensual at times and irresponsible with God's power (Ibid, 365). Nevertheless, there is no evidence that Samson ever wavered at God's calling to deliver Israel (Judg. 13.1-5). Samson is another flawed type of the Savior who through weakness, betrayal and death; just when the powers of darkness seemed to have the upper hand; conquered God's enemies and delivered His people. Samson is a reminder that we need stronger more righteous Nazarene (cf. Mt. 2.23; Num. 6.1-21, (Jesus is the ultimate separated one)).
On a human level, Samson reminds us that God often brings people to the end of themselves, no longer motivated by self-reliance, self-interest and self-righteousness; but God's power is often best displayed in our absolute lowest points, when we come to detest what we are, when we come to see our sin and our misery for what it is, and when we see what we have become even as Samson because of his sin became nothing more than an object of sport for pagans. He finally saw his desperate need for God's power and grace when all we can say is, "Lord you know all things" (John 21.17). Had God not brought Samson so low, he may have never truly seen the true source of his power. Often then and only then does God choose to deliver and act for our vindication. Samson's vindication would be a great reminder to a persecuted church of God's faithfulness and power. This is how Romans encourages the saints:
Romans 16:20 20 The God of peace will soon crush Satan under your feet. The grace of our Lord Jesus be with you.
"Jephthah" was the ninth judge over the people of Israel, while Jephthah is infamous for his foolish vow that could have cost his only daughter her life and probably resulted in her perpetual virginity and thus barrenness (Judg. 11.49). The vow also showed that Jephthah was a man of his word even though his vow was rash and careless. But through the Spirit of God and by faith, Jephthah too is an example for us in overthrowing the Ammonites (Judg. 11-12), he too, "conquered kingdoms, performed acts of righteousness, obtained promises" (Heb. 11.33) all by faith.
Now David and Samuel need no introduction there lives being intertwined and Samuel serving as an important link between the judges and the monarchy. The battles of David, who as a man of much bloodshed and could not build God's temple because of that; nevertheless was also a lasting example of how through faith David overcame his enemies and trusted in the true and living God. When all the men of Israel were too frightened to take on the champion on the Philistines, David's zeal for God's name granted him victory over the most feared enemy of all saying:
1 Samuel 17:36 36 "Your servant has killed both the lion and the bear; and this uncircumcised Philistine will be like one of them, since he has taunted the armies of the living God."
David is also a reminder of the believer's emotional appeal to God's lovingkindness and goodness as he looks to God to deliver him from all his troubles and all his enemies. David is also a source of comfort to all and every believer who has ever been overwhelmed in the struggle of faith and looked to God for strength and hope:
Psalm 18:46–50 46 The Lord lives, and blessed be my rock; And exalted be the God of my salvation, 47 The God who executes vengeance for me, And subdues peoples under me. 48 He delivers me from my enemies; Surely You lift me above those who rise up against me; You rescue me from the violent man. 49 Therefore I will give thanks to You among the nations, O Lord, And I will sing praises to Your name. 50 He gives great deliverance to His king, And shows lovingkindness to His anointed, To David and his descendants forever.
Finally, "the prophets" are also a healthy reminder of those who were able to "shut the mouths of lions, quenched the power of fire, escaped the edge of the sword, from weakness were made strong." You can think of Daniel when God sent an angel to deliver him from the mouth of lions (Dan. 6.22), one can think of Daniel's friends who were delivered by faith out of the fiery furnace because by faith they refused to bow down to the king of Babylon because they believed, "our God whom we serve is able to deliver us out of your hand, O king" (Dan. 3.17). This faith is also a death defying faith so that, "by faith… escaped the edge of the sword, from weakness were made strong, became mighty in war, put foreign armies to flight" (11.34). Obrien summarizes:
"Escape from the edge of the sword marked the experiences of David from Saul (1 Sam. 19:10–18; 21:10) and from Absalom (2 Sam. 15:14; Ps. 144:10), while prophets such as Elijah escaped from Jezebel (1 Kings 19:1–3), Elisha from Jehoram (2 Kings 6:26–32), and Jeremiah from Jehoiakim (Jer. 26:7–24)." (Peter O'Brien, Hebrews. 441).
All over the OT there are examples of God's people overcoming by faith. Now, this same venture of perseverance and hope is ours in Christ and in a New and better Covenant. Remember that this is the thrust of Hebrews, something better has come in Christ. Something "better" than angels (1.4), we have a "better hope" (7.19), a "better covenant" than what came through Moses (7.22), while the OT saints were striving for a physical land, we overcome for the sake of "better promises" (8.6), while they labored under the old priestly order and sacrifices, we have "better sacrifices" still (9.23), while many of the military campaigns of Israel were fought for the possession of the land of Canaan, we have a "better possession" that endures forever (10.34). All in all, the New Covenant presents us with better promises to strive for, a better country to possess, our goals are loftier than the theocracy of Israel, the monarchy of David, and the sacrifices of the Levitical code. The author of Hebrews summarizes the redemptive supremacy of Jesus Christ as He looks back upon the history of redemption and declares that we have arrived eschatologically to Jesus, "the mediator of a new covenant, and to the sprinkled blood, which speaks better than the blood of Abel."
While you and I may be impressed with the achievements of the OT in the conquests of Israel, the miracles of the prophets, and the legacy of the people under the old order, Hebrews was written to show that the Old serves the purpose of the New. On a spiritual plain, our present struggle of faith in Jesus, our pursuit of sanctification without which no one will see the Lord (12.14; cf. 1 Pet. 1.14-16), and our discipline to endure until the end; this is the reality that everything pointed to! The Old was shadow, the New is reality. We are not preparing for the arrival of the Old order, theocracy, monarchy, priesthood, temple: we are the temple of God (1 Cor. 3.17), we are the nation of God (1 Pet. 1.9), the monarchy resides in our hearts by faith (Col. 3.15), we are a kingdom of priests unto our God (Ex. 19.6; Rev. 5.9-10). So now that the reality (what Hebrews called "form" i.e. 'essence' (εἰκών) 10.1) has come, our victory is similar though much more spiritually oriented. The same incredible otherworldly descriptions can be given of our own lives in the service of the Lord. Just as Samson and others can be said to have "from weakness were made strong" as the pillars of the Philistine house came down to overthrow God's enemies, we too, in Christ, are made strong in weakness:
2 Corinthians 12:9–10 9 And He has said to me, "My grace is sufficient for you, for power is perfected in weakness." Most gladly, therefore, I will rather boast about my weaknesses, so that the power of Christ may dwell in me. 10 Therefore I am well content with weaknesses, with insults, with distresses, with persecutions, with difficulties, for Christ's sake; for when I am weak, then I am strong.
The apostle Paul went on to say:
2 Corinthians 13:4 4 For indeed He was crucified because of weakness, yet He lives because of the power of God. For we also are weak in Him, yet we will live with Him because of the power of God directed toward you.
God's word reminds us that faith is a gift (Acts 11.18; Eph. 2.8; Jam. 1.17), that it can be increased (Lk. 17.5; 1 Thess. 3.10; 2 Thess. 1.3; Heb. 12.2), must be sustained (John 15.9-10; Jude 21), and needs to be cultivated by the grace of God (cf. 2 Pet. 3.18). The river of faith reminds us of its wellspring. We owe all we have by faith to the source and the object of our faith, the great sovereign Triune God of Scripture from whom all perfect and good things come. Faith is an act of dependence on God and worship for His empowering presence and His grace that gave birth to our faith, maintains our faith and will perfect our faith in Christ Jesus (12.2).