Overcoming Our Sufferings by Faith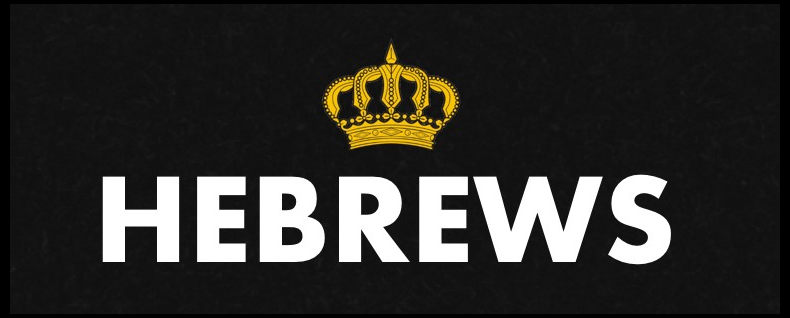 Hebrews 11:35–38 35 Women received back their dead by resurrection; and others were tortured, not accepting their release, so that they might obtain a better resurrection; 36 and others experienced mockings and scourgings, yes, also chains and imprisonment. 37 They were stoned, they were sawn in two, they were tempted, they were put to death with the sword; they went about in sheepskins, in goatskins, being destitute, afflicted, ill-treated 38 (men of whom the world was not worthy), wandering in deserts and mountains and caves and holes in the ground.
Hebrews now encourages us with fearless description of suffering in the lives of God's people. What this passage shows us is that if God's people have left us a legacy of anything it's a legacy of suffering by faith in God's promises. There is nothing delusional about our religion; true Christianity has always come at a great cost to those who follow in the steps of their suffering Master, Jesus:
John 15:20 20 "Remember the word that I said to you, 'A slave is not greater than his master.' If they persecuted Me, they will also persecute you; if they kept My word, they will keep yours also.

Matthew 10:16–18 16 "Behold, I send you out as sheep in the midst of wolves; so be shrewd as serpents and innocent as doves. 17 "But beware of men, for they will hand you over to the courts and scourge you in their synagogues; 18 and you will even be brought before governors and kings for My sake, as a testimony to them and to the Gentiles.
Psalm 116:15 15 Precious in the sight of the Lord Is the death of His godly ones.
The apostles had no hesitation communicating this theology of suffering to the early church. Peter did not hesitate to extend and expound on this principle to the early believers- apparently fully aware that Jesus' teaching on the subject was not limited to the apostles:
1 Peter 4:12–14 12 Beloved, do not be surprised at the fiery ordeal among you, which comes upon you for your testing, as though some strange thing were happening to you; 13 but to the degree that you share the sufferings of Christ, keep on rejoicing, so that also at the revelation of His glory you may rejoice with exultation. 14 If you are reviled for the name of Christ, you are blessed, because the Spirit of glory and of God rests on you.
In the list of sufferings here in Hebrews, it is this "Spirit of glory" that we see resting on the faithful. This is why we can rejoice in the face of persecution and atrocities that are committed around the world against the Church by Islam, by violent Hindus, by Communist China. This is why believers in the Middle East can attend their church on Sunday, probably in the context of a house church, with blinds closed, doors shut and absolute secrecy; this is why they can rejoice with exultation. Hebrews is giving us a virtual theology of suffering. This passage has the power to literally take your breath away. If we were to chronicle every instance in which someone suffered in the manner described here, as Hebrews says, 'time would fail' us. Thus, we will look at what it takes to suffer well.
Suffering Well Can Only Happen By Faith
Faith enables us to remember that only the hand of an all-benevolent God has ordained our suffering. That suffering is not something out of God's control and that God has not abandoned us in our suffering. Take a cue from Paul's calling:
Acts 9:15 15 But the Lord said to him, "Go, for he is a chosen instrument of Mine, to bear My name before the Gentiles and kings and the sons of Israel; 16 for I will show him how much he must suffer for My name's sake."
Paul actually continues the legacy of the prophets and their sufferings in his own life by applying Isaiah 49.8-9 to himself (cf. 2 Cor. 6.1-10). What Paul's suffering tells us is that when our suffering is characterized by faith in a way that glorifies God, God is working paradoxically in and through our suffering to accomplish many good things. 2 Corinthians is a prime example of the NT theology of suffering in the life of a faithful servant of God:
2 Corinthians 6:1–10 1 And working together with Him, we also urge you not to receive the grace of God in vain— 2 for He says, "At the acceptable time I listened to you, And on the day of salvation I helped you." Behold, now is "the acceptable time," behold, now is "the day of salvation"— 3 giving no cause for offense in anything, so that the ministry will not be discredited, 4 but in everything commending ourselves as servants of God, in much endurance, in afflictions, in hardships, in distresses, 5 in beatings, in imprisonments, in tumults, in labors, in sleeplessness, in hunger, 6 in purity, in knowledge, in patience, in kindness, in the Holy Spirit, in genuine love, 7 in the word of truth, in the power of God; by the weapons of righteousness for the right hand and the left, 8 by glory and dishonor, by evil report and good report; regarded as deceivers and yet true; 9 as unknown yet well-known, as dying yet behold, we live; as punished yet not put to death, 10 as sorrowful yet always rejoicing, as poor yet making many rich, as having nothing yet possessing all things.
Those in the OT times and others in Israel's history (e.g. Eleazar during the Maccabean times, see F.F. Bruce, Hebrews. 325-326) understood the paradox of suffering so that they would not accept release from it so that they might accept a greater resurrection, "and others were tortured, not accepting their release, so that they might obtain a better resurrection" (11.35b).
Suffering Well Can Only Happen Through The Supremacy Of Christ
If we look back at the text we see yet another principle of suffering. Moses suffered immensely and that is often forgotten. Hebrews however makes it clear that Moses understood persecution:
Hebrews 11:24–26 24 By faith Moses, when he had grown up, refused to be called the son of Pharaoh's daughter, 25 choosing rather to endure ill-treatment with the people of God than to enjoy the passing pleasures of sin, 26 considering the reproach of Christ greater riches than the treasures of Egypt; for he was looking to the reward.
Not only did Moses suffer by faith, but his faith was accompanied by hope and contentment. There was for Moses a deeper satisfaction than anything found in the treasures of Egypt, namely the person and work of Jesus Christ- His redemption and kingdom. By longing for Christ's reward, He longed for Christ! Our focus is the same today. We look not at the things that are visible and temporal but at the things that are invisible and eternal:
2 Corinthians 4:16–18 16 Therefore we do not lose heart, but though our outer man is decaying, yet our inner man is being renewed day by day. 17 For momentary, light affliction is producing for us an eternal weight of glory far beyond all comparison, 18 while we look not at the things which are seen, but at the things which are not seen; for the things which are seen are temporal, but the things which are not seen are eternal.

2 Timothy 2:11–12 11 It is a trustworthy statement: For if we died with Him, we will also live with Him; 12 If we endure, we will also reign with Him; If we deny Him, He also will deny us;

Romans 8:17 17 and if children, heirs also, heirs of God and fellow heirs with Christ, if indeed we suffer with Him so that we may also be glorified with Him.
This is why the apostle Paul, like the OT believers, was not ashamed of Christ's sufferings and indeed longed to be identified with them:
Colossians 1:24 24 Now I rejoice in my sufferings for your sake, and in my flesh I do my share on behalf of His body, which is the church, in filling up what is lacking in Christ's afflictions.

Philippians 3:10–11 10 that I may know Him and the power of His resurrection and the fellowship of His sufferings, being conformed to His death; 11 in order that I may attain to the resurrection from the dead.
In the same way, Peter exhorts us to fix our eyes on the same prize as Moses did by fostering a deep and abiding affection for the supremacy of Jesus Christ over all things:
1 Peter 1:6–9 6 In this you greatly rejoice, even though now for a little while, if necessary, you have been distressed by various trials, 7 so that the proof of your faith, being more precious than gold which is perishable, even though tested by fire, may be found to result in praise and glory and honor at the revelation of Jesus Christ; 8 and though you have not seen Him, you love Him, and though you do not see Him now, but believe in Him, you greatly rejoice with joy inexpressible and full of glory, 9 obtaining as the outcome of your faith the salvation of your souls.
When we see Jesus Christ as all-satisfying, we will be able to endure the unbearable for His sake, we will be able to undergo "mockings and scourgings, yes, also chains and imprisonment" (11.36). Only through looking at Jesus Christ as more satisfying than anything this world has to offer will we be able to endure as the people of old did, "not accepting their release, so that they might obtain a better resurrection" (11.35). Their contentment in Christ enabled them to live with an eschatological hope that could not be shaken because they knew it would not disappoint them (cf. Rom. 5.5; 1 Pet. 1.3-5). This is where yet another principle is found, eschatology.
Suffering Well Can Only Happen Through Eschatology
All of these died in faith not receiving what was promised. This is something reiterated throughout the letter and what we need to understand is that faith feeds on eschatology. Not the eschatology of conspiracy theories and 'date setting' but the eschatology that is tied to the promises of God, the eschatology of a new creation. The book of Hebrews is full of this sort of hope-producing theology:
Hebrews 1:1–2 1 God, after He spoke long ago to the fathers in the prophets in many portions and in many ways, 2 in these last days has spoken to us in His Son, whom He appointed heir of all things, through whom also He made the world.
Hebrews also gives us careful balance of already-not-yet eschatology. Eschatology inaugurated and eschatology consummated. That is, eschatology both future and present.
Hebrews 1:14 14 Are they not all ministering spirits, sent out to render service for the sake of those who will inherit salvation?

Hebrews 2:8 8 You have put all things in subjection under his feet." For in subjecting all things to him, He left nothing that is not subject to him. But now we do not yet see all things subjected to him.

Hebrews 2:10 10 For it was fitting for Him, for whom are all things, and through whom are all things, in bringing many sons to glory, to perfect the author of their salvation through sufferings.
Ultimately in Hebrews, eschatology is used to warn the church not to fall short of reaching its final rest. Even as our rest begins at conversion it is consummated in heavenly rest. Rest and Canaan go together but Canaan finds its ultimate fulfillment in Heaven:
Hebrews 4:1 1 Therefore, let us fear if, while a promise remains of entering His rest, any one of you may seem to have come short of it.

Hebrews 4:8–11 8 For if Joshua had given them rest, He would not have spoken of another day after that. 9 So there remains a Sabbath rest for the people of God. 10 For the one who has entered His rest has himself also rested from his works, as God did from His. 11 Therefore let us be diligent to enter that rest, so that no one will fall, through following the same example of disobedience.
Eschatological hope is also connected to Jesus' priesthood and sacrifice:
Hebrews 4:14 14 Therefore, since we have a great high priest who has passed through the heavens, Jesus the Son of God, let us hold fast our confession.

Hebrews 6:19–20 19 This hope we have as an anchor of the soul, a hope both sure and steadfast and one which enters within the veil, 20 where Jesus has entered as a forerunner for us, having become a high priest forever according to the order of Melchizedek.

Hebrews 10:11–14 11 Every priest stands daily ministering and offering time after time the same sacrifices, which can never take away sins; 12 but He, having offered one sacrifice for sins for all time, sat down at the right hand of God, 13 waiting from that time onward until His enemies be made a footstool for His feet. 14 For by one offering He has perfected for all time those who are sanctified.
Based on this perfect redemption, Hebrews exhorts us in the most practical way to live out the implications of Jesus' priesthood and sacrifice by the way we engage each other in the church.
Hebrews 10:23–25 23 Let us hold fast the confession of our hope without wavering, for He who promised is faithful; 24 and let us consider how to stimulate one another to love and good deeds, 25 not forsaking our own assembling together, as is the habit of some, but encouraging one another; and all the more as you see the day drawing near.
Furthermore, the eschatology of Hebrews reminds us that we have an inheritance (9.15), that our salvation has been purchased and secured (9.12) and that we have already begun to experience the powers of the age to come through faith in Christ for "we have come… to Jesus, the mediator of a new covenant, and to eh sprinkled blood, which speaks better than the blood of Abel" (12.24). In Hebrews this means that God will one day shake all of the kingdoms of this world which is the removal of this present age. All that will remain is the eternal kingdom of God that cannot be shaken:
Hebrews 12:28–29 28 Therefore, since we receive a kingdom which cannot be shaken, let us show gratitude, by which we may offer to God an acceptable service with reverence and awe; 29 for our God is a consuming fire.
It is through hope in God's unshakable kingdom that God's people can safely wander around in "deserts" and as Hebrews says, "they went about in sheepskins, in goatskins, being destitute, afflicted, ill-treated… wandering in deserts and mountains and caves and holes in the ground" (11.37-38).
"Men of whom the world is not worthy" is a slogan that should speak to us of the absolute alien-like value system of the Christian life. As far as God is concerned, those who persevere in faith is what brings glory to His name. This world is not only not worthy of such people, they are utterly opposed to them and driven by standards that are diametrically opposite to ours (Ps. 1; Phil. 1.28; 1 Pet. 4.4). To the world, this is all regarded as foolish fanaticism (cf. Acts 26.24-25), religious lunacy and philosophically disturbing not to mention psychologically damaging. But in God's economy, those who suffer well for the faith posses "the Spirit of glory" which is another way of saying God's Spirit which resides in eternal glory also resides in our hearts by faith. It is this Spirit of glory that motivated the men of whom the world was not worthy then and will strengthened and emboldened us now if we persevere to the end even as they did— to what ever end God ordains for us.