Overcoming Together by Faith, The Redemptive Unity of God's People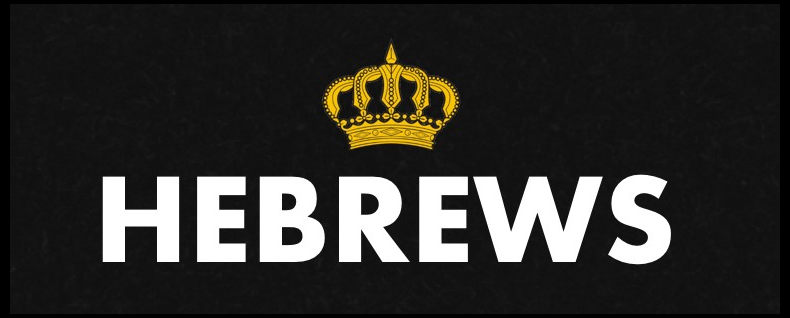 Hebrews 11:39–40 39 And all these, having gained approval through their faith, did not receive what was promised, 40 because God had provided something better for us, so that apart from us they would not be made perfect.
I have often said that Hebrews is the NT book that binds the book of God together. It explains the purpose of the Old Covenant and prepares the way for the supremacy of Christ in the New Covenant. Hebrews also serves to bind the people of God together. It shows that what has come through Jesus was connected to older times but in these last days God's supreme revelation has come through the incarnate Son (1.1-4). God's revelation sustains all of God's people both in the Old and the New covenant. In Hebrews 11, the author demonstrated the importance of faith by showing the activity of faith in the Old Testament saints who persevered through trials and tribulations. In the immediate context he has shown how the people of God overcame their adversaries (11.32-34), their sufferings (11.35-38), and now he ends the chapter by explaining how God's people will overcome together (vv.39-40).
The people of God are united throughout redemptive history because of our faith. We have a common salvation (1 Pet. 1.10), and a common hope (6.17-20; Acts 26.6-7). Regardless of which covenant administration we are under, by faith, we have access to the same promises and the same destiny. That is what this passage in Hebrews is all about, God bringing His covenant people to himself through faith. That is what our perfection is all about. Perfecting us in glory through Jesus Christ who is himself the author and perfecter of our faith (12.2). As the author of Hebrews brings everything to a close in Chapter 11, he looks back not just to the immediate context but to every example given in this Chapter. He is doing this to unify God's people and remind us that "by faith" all of God's people, include us, will overcome together. We are united on three fronts here.
Unity In Approval
Our unity with the Old Covenant people of God here begins with the concept of approval. Hebrews calls us to trust in the promises of God so that like the people of old, we too would gain approval through faith (μαρτυρηθέντες διὰ τῆς πίστεως). Of course the "approval" (μαρτυρέω) here is the same as what Hebrews has already mentioned in v.2, "For by it the men of old gained approval." It is first a Divine approval (note: Divine Passive, μαρτυρηθέντες). They are approved by God. This means that they have been tested by God through their trials, their adversities and their sojourning through this world (11.13) and have been approved by God as those who possess true faith in God's promises based on their endurance and perseverance. Second this approval is based on divine testimony. The word for "approval" is rooted in the word that means simply 'to witness.' God is witness to their faith. This suggests that the ultimate attestation of our faith is that which comes from God not man:
Romans 2:29 29 But he is a Jew who is one inwardly; and circumcision is that which is of the heart, by the Spirit, not by the letter; and his praise is not from men, but from God.

1 Corinthians 4:3–4 3 But to me it is a very small thing that I may be examined by you, or by any human court; in fact, I do not even examine myself. 4 For I am conscious of nothing against myself, yet I am not by this acquitted; but the one who examines me is the Lord.
The true people of God are those who supremely seek God's approval not man's. This was the error of the Pharisees; they sought man's approval through the works that they did. That is why they were overtly concerned with external performance; they sought the glory from man not God:
John 5:44 44 "How can you believe, when you receive glory from one another and you do not seek the glory that is from the one and only God?
Hebrews reminds us that the only testimony that matters is the one that comes from God not man. Scripture says, the fear of man is a snare (Prov. 29.25; Gal. 2.11-13). The emphasis of Hebrews is that this approval can only be secured by faith in God's promises. Although the OT saints were given divine attestation, they did not come into the full realization of God's redemptive promises. The age of fulfillment was ordained to unite God's people by inheriting the promises together.
Unity In Reward
The Old Covenant serves many purposes in God's economy. It was God's typological formation of the formal theocracy (3.5-6), it was God's means of revealing the typological kingdom of God (11.28), it was God's way of keeping sin in check (2.2; cf. Gal. 3.19), it was God's way of pointing to Christ (10.1), and it was God's way of preparing God's people for the fulfillment of His redemptive promises which were to be eschatologically fulfilled (12.18-24).
Our unity of rewards began by the OT saints being given partial promise and fulfillment. They had God's promises, "what was promised" (τὴν ἐπαγγελίαν) but they did not have the promises that have now come in Christ not simply about the New Covenant but under the New Covenant (8.6). The theology here has to be carefully developed so that on the one hand we do not give the OT saints too much or too little. Hebrews is not saying that the people of God did not have salvation as we do, they did. In fact, every aspect of the Ordo Salutis was as much theirs as ours. Hebrews is concerned with their covenant economy, how God worked under the Old Covenant administration during OT times. They had God's promises in type, shadow and sacrifices and those types and shadow effectively and graciously set forth Christ to the OT saints. The object of our faith has never changed but the modality has as we move from shadow to substance from type to anti-type and from promise to fulfillment. However, they were not destined to see the substance, reality, essence and very form of those shadows in the cross of Jesus and the New Covenant— we were.
The partiality of the Old Covenant prepares the way for the fullness that we now enjoy under the New Covenant. This is why the author says, God "had provided something better for us" (τοῦ θεοῦ περὶ ἡμῶν κρεῖττόν τι προβλεψαμένου). Residing deep within bowels of God's infinite wisdom and decree, God had foreordained to save His people through Jesus Christ in the fullness of time:
Ephesians 1:9–10 9 He made known to us the mystery of His will, according to His kind intention which He purposed in Him 10 with a view to an administration suitable to the fullness of the times, that is, the summing up of all things in Christ, things in the heavens and things on the earth. In Him

Ephesians 3:8–11 8 To me, the very least of all saints, this grace was given, to preach to the Gentiles the unfathomable riches of Christ, 9 and to bring to light what is the administration of the mystery which for ages has been hidden in God who created all things; 10 so that the manifold wisdom of God might now be made known through the church to the rulers and the authorities in the heavenly places. 11 This was in accordance with the eternal purpose which He carried out in Christ Jesus our Lord,
Israel, the Jewish nation, the theocracy, the kingdom, Jerusalem, and the Old Covenant were not an end to themselves. What is amazing of these texts and others is that as prevalent as the nation of Israel is in the OT, they are not central. Christ is! It is Christ and His redemption that is central to the purpose of God and thus, all who are united to Him will inherit the promises. We are united to the OT saints in that we have the same final reward through Jesus Christ. That is what the final point is about.
Unity In Perfection
Hebrews uses the term "to perfect" (τελειόω) or "perfect" (τελείωσις) to speak of both the believer's justification (10.1) as well as final glorification (2.10; 12.23). In this passage, it is the latter use that is in focus here. The reason all of God's redemptive promises were not realized in OT times is because God desired to perfect all of His people together in the unity of perfection, "God had provided something better for us, so that apart from us they would not be made perfect" (τοῦ θεοῦ περὶ ἡμῶν κρεῖττόν τι προβλεψαμένου, ἵνα μὴ χωρὶς ἡμῶν τελειωθῶσιν). There are two aspects to this unity: God's provision for a New Covenant people and God's perfection of a united covenant people.
God's Provision For A New Covenant People
The fact that God waited to usher in perfection during a New Covenant administration shows that the OT was preparatory of the New Covenant church. Hebrews points to the same conclusion:
Hebrews 8:13 13 When He said, "A new covenant," He has made the first obsolete. But whatever is becoming obsolete and growing old is ready to disappear.

Hebrews 7:11–12 11 Now if perfection was through the Levitical priesthood (for on the basis of it the people received the Law), what further need was there for another priest to arise according to the order of Melchizedek, and not be designated according to the order of Aaron? 12 For when the priesthood is changed, of necessity there takes place a change of law also.

Hebrews 7:18–19 18 For, on the one hand, there is a setting aside of a former commandment because of its weakness and uselessness 19 (for the Law made nothing perfect), and on the other hand there is a bringing in of a better hope, through which we draw near to God.

Hebrews 9:8–10 8 The Holy Spirit is signifying this, that the way into the holy place has not yet been disclosed while the outer tabernacle is still standing, 9 which is a symbol for the present time. Accordingly both gifts and sacrifices are offered which cannot make the worshiper perfect in conscience, 10 since they relate only to food and drink and various washings, regulations for the body imposed until a time of reformation.
What this tells us is that the Old Covenant was provisional, it was typical, and symbolic of a greater redemptive economy. This is only reinforced by the verb, "to provide" (προβλέπω). The root meaning speaks of foresight. God saw a future component. But God did not only see in simple foresight, He ordained it of course. In other words God arranged His people in the OT in such a way that would point forward to a greater period of time a time when covenant membership would be coextensive with spiritual membership in the church. In the Old Covenant that was not so.
God's Perfection Of A United Covenant People
What this passage is telling us along with the overwhelming testimony of Scriptures is that God has always had in His eternal purpose the redemption of one people of God through Jesus Christ. The OT testifies to this prophetically:
Hosea 3:4–5 4 For the sons of Israel will remain for many days without king or prince, without sacrifice or sacred pillar and without ephod or household idols. 5 Afterward the sons of Israel will return and seek the Lord their God and David their king; and they will come trembling to the Lord and to His goodness in the last days.
Some theologians have failed to see the typological nature of these passages, thinking that this must have some literal fulfillment with physical Jews only in a literal millennial kingdom so that the physical land promises made to Abraham could be fulfilled through the nation of Israel. However, this is not at all what the texts are saying. These passages are covenantally understood, not nationally. They point in the direction of soteriology and eschatology not simply ethnicity. Hebrews is one of the most important books in all of Scripture for this very purpose; it shows how OT eschatology will be fulfilled in Christ through the New Covenant church made of up Jews and Gentiles together:
Ezekiel 37:24–28 24 "My servant David will be king over them, and they will all have one shepherd; and they will walk in My ordinances and keep My statutes and observe them. 25 "They will live on the land that I gave to Jacob My servant, in which your fathers lived; and they will live on it, they, and their sons and their sons' sons, forever; and David My servant will be their prince forever. 26 "I will make a covenant of peace with them; it will be an everlasting covenant with them. And I will place them and multiply them, and will set My sanctuary in their midst forever. 27 "My dwelling place also will be with them; and I will be their God, and they will be My people. 28 "And the nations will know that I am the Lord who sanctifies Israel, when My sanctuary is in their midst forever." ' "
What Ezekiel saw, is what Hebrews is referring to here, the perfection of God's covenant people in fulfillment of the Abrahamic covenant where God himself will be our temple and He will be our God and we will be His people (cf. Rev. 21.22). Of course the final fulfillment of that will take place in the New Heavens and the New Earth; even as Hebrews itself makes clear (12.22ff; cf. 2 Pet. 3.13). The message of Hebrews here is heaven by faith. Just as there is one ultimate destiny for God's people there is one great people of God throughout redemptive history.