Paul's Financial Advice for the Church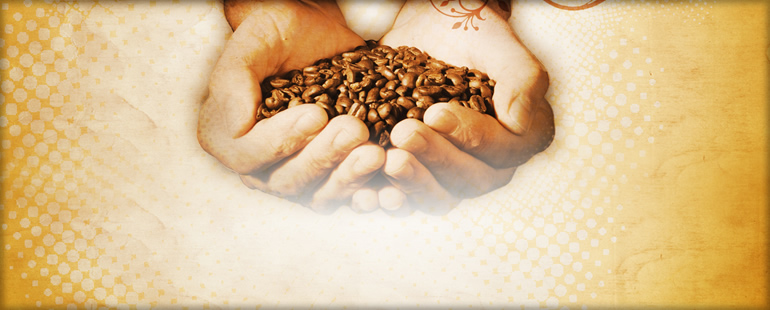 Text and Exposition
10"I give my opinion in this matter, for this is to your advantage, who were the first to begin a year ago not only to do this, but also to desire to do it. 11 But now finish doing it also, so that just as there was the readiness to desire it, so there may be also the completion of it by your ability. 12 For if the readiness is present, it is acceptable according to what a person has, not according to what he does not have. 13 For this is not for the ease of others and for your affliction, but by way of equality— 14 at this present time your abundance being a supply for their need, so that their abundance also may become a supply for your need, that there may be equality; 15 as it is written, "He who gathered much did not have too much, and he who gathered little had no lack."
10 καὶ γνώμην ἐν τούτῳ δίδωμι· τοῦτο γὰρ ὑμῖν συμφέρει, οἵτινες οὐ μόνον τὸ ποιῆσαι ἀλλὰ καὶ τὸ θέλειν προενήρξασθε ἀπὸ πέρυσι· 11 νυνὶ δὲ καὶ τὸ ποιῆσαι ἐπιτελέσατε, ὅπως καθάπερ ἡ προθυμία τοῦ θέλειν, οὕτως καὶ τὸ ἐπιτελέσαι ἐκ τοῦ ἔχειν. 12 εἰ γὰρ ἡ προθυμία πρόκειται, καθὸ ἐὰν ἔχῃ εὐπρόσδεκτος, οὐ καθὸ οὐκ ἔχει. 13 οὐ γὰρ ἵνα ἄλλοις ἄνεσις, ὑμῖν θλῖψις, ἀλλ' ἐξ ἰσότητος· 14 ἐν τῷ νῦν καιρῷ τὸ ὑμῶν περίσσευμα εἰς τὸ ἐκείνων ὑστέρημα, ἵνα καὶ τὸ ἐκείνων περίσσευμα γένηται εἰς τὸ ὑμῶν ὑστέρημα, ὅπως γένηται ἰσότης, 15 καθὼς γέγραπται,
Ὁ τὸ πολὺ οὐκ ἐπλεόνασεν,
καὶ ὁ τὸ ὀλίγον οὐκ ἠλαττόνησεν.
Preliminary Thought
"Paul's financial advice begins by reiterating that he is not issuing a command but gives his personal counsel which he sees as beneficial to them. Since the Corinthians themselves had originally desired to put together the Jerusalem collection, they should also desire to bring such a godly ambition to completion; so that their sincere love may be made evident to all the rest of the churches. Paul also reiterates that this act of generosity should be consistent with their ability to give and should not be seen as a burden. Paul's aim in having the Corinthians follow through with their generosity towards the Jerusalem saints is equality. Paul reasons that generosity should anticipate the reciprocity of others and the promise of future reciprocity when needed. Paul substantiates his argument with the use of an OT text that revealed God's ability to provide equally for all His covenant people."
The first thing we should say about Paul's financial advice to the church must be the exegetical fact that this whole context is focused on a particular collection for a particular group of people. However, the historical context still is applicable to believers everywhere for the normative giving of the church because Paul's advice stems out those attitudes of the heart that should carry over into believer's weekly offering in the local church. The second thing is that Paul's advice looks backwards (8.1-9) as much as it looks forward (8.10-15). In the context, Paul has made it clear that he is not issuing forth an apostolic command or any command at all as if the Lord had revealed to him explicit directives regarding the collection; the following is Paul's financial advice based on his knowledge of the situation. In their passage Paul is expanding on what true generosity should look like and why.
1.) GENEROUS GIVING OUGHT TO BE INTENTIONAL
vv.10,
10"I give my opinion in this matter, for this is to your advantage, who were the first to begin a year ago not only to do this, but also to desire to do it. 11 But now finish doing it also, so that just as there was the readiness to desire it, so there may be also the completion of it by your ability."
Paul begins by making his own tone clear. He is not rebuking the church, he is not correcting the church, or commanding the church; he is advising (γνώμη) the church based on his perspective of the situation. This entire passage is as much a masterful lesson on pastoral care as it is about tithing or giving or money in general. Paul's aim is to get the church to get intentional about their generosity; it will not happen on its own— they need reminding and recommendations.
Paul beings by placing this call to financial support in its proper light. In reality, this collection is actually to the "advantage" (συμφέρω) of the Corinthians. In other words, they stand to gain from their giving. Notice how Paul qualifies that statement by what they themselves had at one point already concluded; they, "were the first to begin a year ago not only to do this, but also to desire to do it" (οἵτινες οὐ μόνον τὸ ποιῆσαι ἀλλὰ καὶ τὸ θέλειν προενήρξασθε ἀπὸ πέρυσι). The first principle in becoming intentional about giving is to become eager to do it. The Corinthians "desired" (θέλω) to contribute early on but became sidetracked by other things; especially bad things e.g. division and false teachers in the church. In one year's time, literally "from last year" (ἀπὸ πέρυσι), so much can happen in the life of a church. Whatever had taken the Corinthian's attention away from Paul's vision for the Jerusalem church, Paul aims to refocus their attention once more.
This time however, Paul is not content with simply the "desire" to do good, but actually doing it— the activity of doing good not simply the desire. Although the church might have begun to do a good work by desiring it, nevertheless, Paul sees the need to call on them to actually "finish it" (ἐπιτελέσατε); literally, "finish doing it" (τὸ ποιῆσαι ἐπιτελέσατε) (so, ESV). For Paul they had left the matter undone and thus were missing out on the blessedness of giving (Acts 20.35). Paul is careful to remind them of what true and integrous generosity looks like, "so that just as there was the readiness to desire it, so there may be also the completion of it by your ability" (ὅπως καθάπερ ἡ προθυμία τοῦ θέλειν, οὕτως καὶ τὸ ἐπιτελέσαι ἐκ τοῦ ἔχειν).
Truly generous believers are not simply "ready" (προθυμία) to give they are resolved to "complete it" (ἐπιτελέω). Yet even in this Paul knows that he is walking a razors edge for, he encourages according to their "ability", literally "from what you have" (ἐκ τοῦ ἔχειν), not according to their inability i.e. resources they do not possesses or are able to possess. In other words, Paul's advice was not to be misconstrued as prescribing the impossible so as to place an unbearable burden on the Corinthians. Paul's is no guilt driven ministry. This point Paul will make abundantly clear in the next several verses (8.11-15).
Before leaving this point however we should note that generosity is intentional because it is aware. It is aware of prior commitments, it is aware of the needs of others and it is aware of the blessedness of giving. With these things in mind every believer can and should strive to be generous according to the will of God (cf. 8.5) both in the context of the formal offering of the church and in the special needs of others. Generosity is an others-focused ministry (Rom. 15.1; Gal. 2.10; 6.2; 1 Thess. 5.14). Scripture everywhere affirms the fact that we need to be ready to supply real needs in each other's lives:
James 2:15 15 "If a brother or sister is without clothing and in need of daily food, 16 and one of you says to them, "Go in peace, be warmed and be filled," and yet you do not give them what is necessary for their body, what use is that?" (In the theology of James, such inactive faith is worthless cf. 2.14-17, 26).
Christian generosity therefore presupposes Christlike compassion that relieves the unbearable burdens of others. It is not an excuse for others to become irresponsible and delinquent in their financial dealings; where this is the case God will bring it to light and the church will recognize it (cf. Gal. 6.5; 2 Thess. 3.6-13). But still the principle remains that as believers we must be concerned for the needs of the saints especially when they lack basic resources and relief.
2.) GENEROUS GIVING OUGHT TO BE PROPORTIONATE
vv.12-13,
12"For if the readiness is present, it is acceptable according to what a person has, not according to what he does not have. 13 For this is not for the ease of others and for your affliction, but by way of equality"
Paul's heart was for the church to view generosity in a proportionate manner. Paul uses the language of "ability" (ἐκ τοῦ ἔχειν) in v.11 to transition into his thoughts on "equality" (ἰσότης). In reality, the church's zeal to provide help is an act of worship and it is "acceptable" literally "fully acceptable" (εὐπρόσδεκτος) proportionately. The compound word (εὐπρόσδεκτος) is intensive in force and stresses the thoroughly good nature of the offering in view (cf. Harris; p. 585). Paul is not arguing that their zeal and their readiness is acceptable to him or to those in Jerusalem but to God especially if it is given according to "what a person has, not according to what he does not have" (καθὸ ἐὰν ἔχῃ εὐπρόσδεκτος, οὐ καθὸ οὐκ ἔχει). Because Paul is calling for proportionate giving and since he qualifies it as readiness with balanced ability; there is no doubt in the apostle's mind that such generosity is "acceptable" to God. One commentator pointed this very thing out:
"Whatever they give generously, he assures them, is acceptable to God. God does not expect the widow's mites, "all that she had to live on" (Mark 12:44), but God does expect generosity and giving gifts without a begrudging spirit. What matters to God is only what is in the giver's heart. In the Corinthians' case the smallest gift is greater than the grandest intention that goes unfulfilled." (David E. Garland, 2 Corinthians NAC; p.381).
Paul is trying to get them to fulfill it as it were and not allow opportunity to pass them by. Here Paul assures them that this contribution is not for the purpose of harming them, "For this is not for the ease of others and for your affliction, but by way of equality" (οὐ γὰρ ἵνα ἄλλοις ἄνεσις, ὑμῖν θλῖψις, ἀλλ' ἐξ ἰσότητος); notice the untranslated hina clause (οὐ γὰρ ἵνα) which shows the aim of this type of giving. It would do the church no good to have its members run their finances into the ground so that others might get their finances off the ground so to speak; rather Paul is seeking "equality" (ἰσότης). Never in the time of the early church did the church engage in such financial dealings. People often use Acts 2.45 as a proof text for "communal" living arrangements in the church. However that text is also showing that the church was engaged in generosity not dividing up resources equally so that there were no rich and no poor among them. That is not biblical equality at all (cf. 1 Tim. 6.17; Prov. 10.22; Job 1.1-3; Acts 16.14-15).
In fact, it is Paul himself that will go on later to give careful instructions to wealthy believers and it is not to take up a vow of poverty of to give all their wealth away. Poverty is no indication of holiness anymore than wealth is an indication of spiritual blessing. Paul urges Timothy to give this exhortation to the wealthy in the church:
1 Timothy 6:17 17 "Instruct those who are rich in this present world not to be conceited or to fix their hope on the uncertainty of riches, but on God, who richly supplies us with all things to enjoy."
Paul is not calling the Corinthians to surrender their wealth or for those who were wealthy to place themselves in a compromised position; he wanted them to become mindful of the suffering and affliction of others. He is not calling them to produce "ease" in "others" (ἄλλοις ἄνεσις) meaning the relief and even relaxation of the Jerusalem saints at their expense and thus "your affliction" (ὑμῖν θλῖψις). Perhaps no other NT author was more explicit about the need to care for the brethren not only in word but also in deed than John. In his first letter he clearly connects our concern for others especially our fellow believers with the authenticity of our salvation:
1 John 3:14–18 14 "We know that we have passed out of death into life, because we love the brethren. He who does not love abides in death. 15 Everyone who hates his brother is a murderer; and you know that no murderer has eternal life abiding in him. 16 We know love by this, that He laid down His life for us; and we ought to lay down our lives for the brethren. 17 But whoever has the world's goods, and sees his brother in need and closes his heart against him, how does the love of God abide in him? 18 Little children, let us not love with word or with tongue, but in deed and truth."
What this shows is that biblical generosity begins with love. That is to say that it begins with the heart. For John to be born of God meant that you were willing to sacrifice for the love of the brethren it meant that you could not shut your heart to the needs of the brethren. However, such love and such sacrifice should also be balanced with what each one is able to do. One believer does not pay the late bills of others so as to be late on his/her bills; one believer does not fill up the bank account of other believers so as to empty his/her own back account; one believer does not feed the family of others while allowing his own family to go hungry. The point is that we should all strive and contribute to the needs of God's people so that we are not living luxuriously while others are living in poverty. This is a matter of caring for the well being of the body of Christ (cf. Rom. 12.5; 1 Cor. 12.26).
3.) GENEROUS GIVING OUGHT TO BE RECIPROCATED
vv.13-14,
14"at this present time your abundance being a supply for their need, so that their abundance also may become a supply for your need, that there may be equality; 15 as it is written, "He who gathered much did not have too much, and he who gathered little had no lack."
The final aspect of Paul's financial advice has to do with anticipation. There is a promise embedded within generosity; a general principle which Paul alludes to here. First, Paul sets the stage by reminding the Corinthians that at the moment or "at this present time" (ἐν τῷ νῦν καιρῷ) they were in a position of "abundance" (περίσσευμα). This did not mean that they were all wealthy, but simply that they were not in an impoverished state; they had all their needs met so that their abundance could serve as "a supply for their need" (εἰς τὸ ἐκείνων ὑστέρημα) (preposition εἰς indicates the purpose their abundance should serve).
This last point sets out two crucial points. Paul suggests that believers ought to reciprocate generosity and also that the Corinthians should live in anticipation to such reciprocity. Paul presupposes that when the Jerusalem saints were in a position where they could supply the needs of the Corinthians (or any other congregation) such generosity, if necessary, would come back to them in mutual love. This is the way it should work in the body of Christ. This principle however presupposes that things are functioning well in the church (Eph. 4.15-6). Paul assumes that if the Jerusalem church continues in its biblical trajectory they should reciprocate the generosity of others by being ready to extend the same kindness being shown to them by the Gentile churches.
Finally, Paul uses an OT quotation out of Exodus to substantiate his financial advice, "as it is written, "He who gathered much did not have too much, and he who gathered little had no lack." The quotation refers to the miracle of heavenly manna provided by God from heaven. Despite their grumbling and complaining, the children of Israel were given food that they could eat but it had to be gathered according to the specific instructions God had given Moses. The account in Exodus has everything to do with divine provision and trusting God for that provision. Even though the Israelites had gathered differently, some "gathered much" (Ὁ τὸ πολὺ) and some "gathered little" (ὁ τὸ ὀλίγον); the result was equality. Neither was there excess nor deprivation— God supplied the needs of all. The emphasis in the Exodus text seems to be on God's miraculous distribution. Even though there was not equal gathering of manna (Ex. 16.17); nevertheless, when it was measured God caused there to be equality for all (16.18).
Thus, Paul is calling the Corinthians to trust in the provision of God. He will take care of each one's needs. There was no need to be greedy since both were given the same provision in the end. Plus, Paul emphasizes the propriety of equality. No Israelite was neglected. Certainly some of the people could have gathered faster than others but ultimately no one was living in excess while others were left in need. This speaks of the merciful provision of God for His people but also of our need to be ready to supply the needs of others when called upon to do so.
Such faithfulness in generosity also indicates the practicality of God's provision and God's providence in general. God could have chosen to drop manna out of heaven again and circumvent the whole Jerusalem collection which probably took several years to collect (see, Harris; p. 591) but chose not to. Instead, God chose to use the normative process of providence and the normative efforts of His people. It is often the case that God does this to put us to the test. We ought never to "put God to the test" but God certainly tests His people. One of the reasons why God does not snap his fingers to bring instant and supernatural relief for our suffering is because He has designed our sanctification in such a way that our trials produce the character God wants in us (Rom. 5.3-5; Jam. 1.2-4; 1 Pet. 1.7).
It should come as a great encouragement to the believer that God is in the details. He is not only working through storms, earthquakes, floods, parted seas, and fallen manna; God also works in the midst of everyday lives so that no pay check is in vain, no sacrificial gift is wishful thinking and no financial dealings are trivial and small. We should learn from Israel not to grumble about our provision and recognize that we serve a God that can feed us (cf. 1 Cor. 10.6, 11, 18). But we also serve a God that wants to sanctify us for His glory by making us generous, selfless, and Christlike (cf. 2 Cor. 3.18). In every area of the Christian life, Paul advises us for our sanctification and growth.