Paul's Passionate Plea for Revived Unity in the Church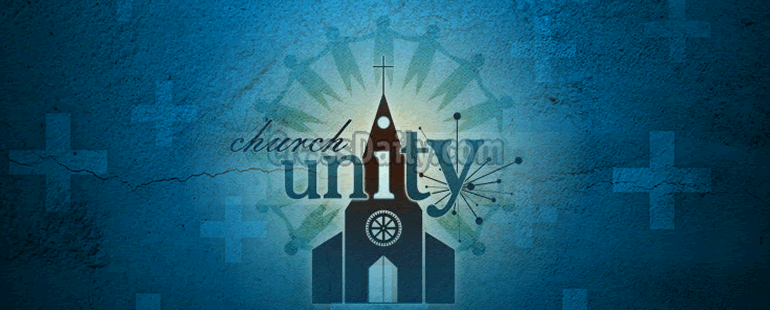 Text and Exposition
11"Our mouth has spoken freely to you, O Corinthians, our heart is opened wide. 12 You are not restrained by us, but you are restrained in your own affections. 13 Now in a like exchange—I speak as to children—open wide to us also."
11 Τὸ στόμα ἡμῶν ἀνέῳγεν πρὸς ὑμᾶς, Κορίνθιοι, ἡ καρδία ἡμῶν πεπλάτυνται· 12 οὐ στενοχωρεῖσθε ἐν ἡμῖν, στενοχωρεῖσθε δὲ ἐν τοῖς σπλάγχνοις ὑμῶν· 13 τὴν δὲ αὐτὴν ἀντιμισθίαν, ὡς τέκνοις λέγω, πλατύνθητε καὶ ὑμεῖς.
Preliminary Thought
"Before resuming with personal matters in chapter 7 Paul had a stern warning for the Corinthians regarding separation. Before admonishing them as their pastor and apostolic founder, he appeals to them as their father. This passage makes it explicitly clear that there are outstanding issues that need to be desperately resolved between Paul and the Corinthians before true unity can be restored in their relationship. The text is deeply emotional and as such Paul makes himself unequivocally vulnerable. He humbles himself before the church and expresses his true heart. Paul's tones of correction and rebuke are undergirded by the tenderness of a father towards his children. Paul insists that he has been totally transparent before them. Paul has had no hidden agendas or hidden motives; he has handled the word of truth with integrity and renounced hidden and shameful things. Unlike the false teachers who carried such ulterior motives, Paul's intentions were made manifest in the consciences of all men. Paul's language in the test utilizes two distinct metaphors one anthropologically even medically referring to the inner workings of the body and soul or heart. The other metaphor is domestic in nature. Paul for his part had an open heart towards the Corinthians and was seeking mutual respect and love. For the Corinthian's part, they were shutting Paul out and held back by their own unwillingness to embrace Paul with their affections. Paul's appeal as a father seeks to restore the fellowship they once held together when he fathered them in the faith. The only way this was to become possible was through a mutual exchange of genuine affections."
If anything in the preceding chapters of 2 Corinthians has hinted at the fact that there are serious problems between Paul and the church at Corinth, this text makes the matter explicitly clear. In one of Paul's rare instances in which he addresses the church directly by name (e.g. Gal. 3:1; Phil. 4:15), Paul addresses the "Corinthians" directly here with a passionate plea. This address is rooted in a plea for greater unity for mending broken relations and building trust and removing misconceptions and obstacles to their fellowship. Such obstacles (e.g. 2 Cor. 1:17ff.; 2 Cor. 2:4ff.) have hindered the loving relationship and fellowship that ought to have existed between Paul and his spiritual children (cf. 1 Cor. 4:15). Instead of waiting around to see what the Corinthians would do to reconcile their issues, Paul has opened this letter by meeting these issues head on: insisting that he was legitimately hindered from traveling to see them (2 Cor. 1:8, 2 Cor 1:17); that his previous severe letter was written out of a desire to see their joy not their sorrow (2 Cor. 2:1-11); that as a minister of the New Covenant he did not need carnal letters of commendation but that their very ecclesiastical existence served to authenticate their apostolic ministry (2 Cor. 3:1-3); that he had not in fact handled the Word of God in an ungodly underhanded way but in fact he had renounced all hidden and shameful ways (2 Cor. 4:2); that his ministry was in the sight of God in the fear of God and in light of the judgment seat of Christ (2 Cor. 5:10-11); that he is an ambassador of Christ (2 Cor. 5:20); and that he has caused no offense in anything so as to hinder the gospel from coming to them in saving power (2 Cor. 6:1-3). Paul is peeling away one layer at a time as he removes the misconceptions of his ministry and the accusations of his adversaries in Corinth. Here Paul makes a powerful plea for transparent, loving, genuine unity.
1.) PAUL'S PASSIONATE PLEA FOR REVIVED UNITY IN THE CHURCH
11"Our mouth has spoken freely to you, O Corinthians, our heart is opened wide. 12 You are not restrained by us, but you are restrained in your own affections. 13 Now in a like exchange—I speak as to children—open wide to us also."
Having gone through great lengths in terms of defending and commending his apostolic ministry, Paul feels as if all of the barriers that stood between him and the church have been removed through his letter thus far; at least that was his hope. What remains now is a full fledge appeal for greater unity, harmony and love between he and the church. Paul has demonstrated that his ministry is borne out of love rooted in the glory of the New Covenant and trustworthy and sacrificial in nature. He now moves to call on them directly to reciprocate in similar affection for him. Paul's hope is that the Corinthians will reciprocate his invitation to mend their relationship by coming into a new found openness between the two parties. In order to have this unity, three things would be essential.
1.1, Genuine Transparency
Paul begins by first setting forth his own transparency. He uses two metaphors that communicate to the church what his real attitude and affections towards them are. He speaks of both the "mouth" (Τὸ στόμα) and the "heart" (ἡ καρδία). These serve to highlight a different aspect of his ministry; his speech or teaching and his motives and affections. With these metaphors Paul shows that he has had no hidden agendas, no hidden motives, and no hidden teaching but that on the contrary Paul has been truthful and forthright in terms of his love for them. Paul has set forth the transparency of his ministry in (2 Cor. 4:2) where unlike the false teachers he has renounced underhanded ways, hidden things because of shame, and seeking sordid gain by mishandling the Word of God. Later Paul will make this contrast between his ministry and that of false teachers clear yet again; they had taken full advantage of them and he had taken advantage of no one:
2 Corinthians 11:20–21 20 "For you tolerate it if anyone enslaves you, anyone devours you, anyone takes advantage of you, anyone exalts himself, anyone hits you in the face. 21 To my shame I must say that we have been weak by comparison. But in whatever respect anyone else is bold—I speak in foolishness—I am just as bold myself."
Paul focuses here on his speech, "our mouth has spoken freely to you" (Τὸ στόμα ἡμῶν ἀνέῳγεν πρὸς ὑμᾶς). The words which he had spoken and the words which he had written were done in sincerity and truth. In addition to his transparency of speech and life, Paul also gives a strong emotional appeal by insisting that he is not holding anything back from them as far as his true affections are concerned but gladly invited them into his heart, "O Corinthians, our heart is opened wide" (Κορίνθιοι, ἡ καρδία ἡμῶν πεπλάτυνται). The use of the vocative voice here (Κορίνθιοι, "O Corinthians" NASB) demonstrates the forthrightness of Paul's emotional plea.
No doubt because of Paul's severe letter (2 Cor. 2:3) and the many rebukes and corrections which he leveled against them, they were tempted and probably even prodded to question Paul's love for them. Ironically, the opposite was true. They could not want a greater demonstration of Paul's love for them but that he was willing to confront them when they had gone astray. True love confronts, true love warns, true love does not flatter or works deceitfully. When shepherds really are truly concerned for the sheep they will not be afraid to remove hazardous diseases and the leaven which can easily affect the whole lump (1 Cor. 5.6-8). But Paul's focus is always to purify the church to edify the church. Paul was seeking their upbuilding not their demise:
2 Corinthians 12:19 19 "All this time you have been thinking that we are defending ourselves to you. Actually, it is in the sight of God that we have been speaking in Christ; and all for your upbuilding, beloved."
Paul's very apostleship was given for the increase of joy in the church for the edification of the church:
2 Corinthians 1:24 24 "Not that we lord it over your faith, but are workers with you for your joy; for in your faith you are standing firm."

2 Corinthians 10:8–9 8 "For even if I boast somewhat further about our authority, which the Lord gave for building you up and not for destroying you, I will not be put to shame, 9 for I do not wish to seem as if I would terrify you by my letters."
1.2, Genuine Love
Verse 12 presents something of an inclusio with 2 Cor. 3 in that Paul is not the one "causing offense" but the Corinthians are said to be "restrained" (στενοχωρέω) by their own lack of mutual love and respect for Paul. When Paul speaks of the Corinthians being "restrained" he is saying that something has crowded out their affections. The word (στενοχωρέω) actually speaks of being confined to a narrow space. It is the same word that Paul used earlier when he spoke of his trials and how he was "afflicted in every way, but not crushed" (2 Cor. 4.8a). In the grammar, the Passive Voice is calling for some kind of source causing this confinement; something has stopped the flow of love and unity and Paul insists that it was not him.
Paul makes it clear what exactly has brought about this hesitation of affection, "you are restrained in your own affections" (στενοχωρεῖσθε δὲ ἐν τοῖς σπλάγχνοις ὑμῶν). Paul makes it clear that the problem lies within their own capacity to reciprocate the love and affection that is being shown to them. Several things have caused this to be so. Because of their own sinfulness and confusion due to misinformation coming to them from Paul's opponents whether through the brother who sinned (2 Cor. 2:4ff.) or false teachers (2 Cor. 11:22ff.); the Corinthians had begun to shut the door of their hearts to Paul. It is never a good thing in the church, when people feel the inability to respect and love and appreciate their leaders:
1 Timothy 5:17 17 "The elders who rule well are to be considered worthy of double honor, especially those who work hard at preaching and teaching."

Hebrews 13:17 17 "Obey your leaders and submit to them, for they keep watch over your souls as those who will give an account. Let them do this with joy and not with grief, for this would be unprofitable for you."
Peter gives the total picture of what may be called a proper healthy over-under relationship of shepherd and sheep. Peter focuses mainly on the duties of the elders and they are extensive and intentional:
1 Peter 5:1–51 Therefore, I exhort the elders among you, as your fellow elder and witness of the sufferings of Christ, and a partaker also of the glory that is to be revealed, 2 shepherd the flock of God among you, exercising oversight not under compulsion, but voluntarily, according to the will of God; and not for sordid gain, but with eagerness; 3 nor yet as lording it over those allotted to your charge, but proving to be examples to the flock. 4 And when the Chief Shepherd appears, you will receive the unfading crown of glory. 5 You younger men, likewise, be subject to your elders; and all of you, clothe yourselves with humility toward one another, for God is opposed to the proud, but gives grace to the humble.
There is no doubt that Paul loved the church. He lived his life as a living libation poured out for the sake of the church's faith (Phil. 2.17). Paul's concern for the church was "intense" (πυρόω) a term which means 'to burn with distress' or even more literally, 'to cause to be on fire' (BDAG) (2 Cor. 11:32). Paul was ablaze with the deepest possible concern borne out of a heart of genuine love and affection for the church's sanctification which is the same thing as saying the church's Christlikeness (cf. Gal. 4.19). Paul's concern was a fatherly concern and maternal concern. Paul saw himself as the churches spiritual father (1 Cor. 4.15). Richard Baxter in his classic work The Reformed Pastor gives several critical principles for elders to shepherd from the correct motives and loving the church is foundational,
"The whole of our ministry must be carried on in tender love to our people… We must feel toward our people, as a father toward his children: yea, the tenderest love of a mother must not surpass ours. We must even travail in birth, till Christ be formed in them." (Baxter, Reformed Pastor; p.117).
For Paul in the Corinthian situation the heart of the issue is just that, "the heart" (ἡ καρδία). Paul's use of the heart in connection with the term "affections" (τοῖς σπλάγχνοις) points to another metaphor, an anthropological even medical metaphor (see, Harris; p.490). Both terms speak of the internal operations of the body only here they take on an obvious spiritual dimension. The term "affections" refers to the upper part of man's body: his heart, his lungs, liver, kidneys, and spleen. The fact that Paul has cast the heart and "the inwards parts" in a negative light suggests an unhealthy condition and unhealthy prognosis. In this case the symptom is a "clogged" affection on the part of the church. They were refusing to allow Paul back into their favor and love.
What Paul was looking for was a positive emotional response from the heart— the seat of all emotion. For Paul and his associates, their love for the church was intact as he will go on to state with reference to Titus, "His affection abounds all the more toward you" (2 Cor. 7:15). Titus had received a proper reception from the church during his visit, yet, since then things have deteriorated between Paul and the Corinthians; they were "restrained" in their own willingness to genuinely love Paul as they should. This was factionalism run wild— excluding Paul himself!
1.3, Genuine Fellowship
When genuine love is lacking genuine fellowship and thus unity is lacking. Thus, in addition to genuine love there had to be genuine fellowship as well. These are the components which make for true unity in a church. While this is often focused between members of the church (e.g. Phil. 4.2) the situation at Corinth had the sheep at odds with their founding pastor and apostle at that. Basic and fundamental to all unity therefore is this concept of fellowship. Paul highlights this in one of his most in depth treatments on the subject of ecclesiastical unity— Philippians chapter two:
Philippians 2:1–2 1 "Therefore if there is any encouragement in Christ, if there is any consolation of love, if there is any fellowship of the Spirit, if any affection and compassion, 2 make my joy complete by being of the same mind, maintaining the same love, united in spirit, intent on one purpose."
Here, the concept of fellowship is found in the words, "like exchange" (τὴν δὲ αὐτὴν ἀντιμισθίαν: note the use of the intensive pronoun, αὐτὴν). A rare word in the NT used only one other place referring to the recompense of judgment for homosexuality (Rom. 1.27). Here it speaks of a positive recompense (ἀντιμισθία). In extra-biblical literature the word is found in the apostolic writings of Clement who asks "what repayment" one may offer for what Christ has done on behalf of believers. The word therefore implies a fitting response and appropriate response for some blessing which has been bestowed on another. Here Paul is arguing that in light of his transparency and affection for them, they should reciprocate that by opening "wide" (πλατύνω) their hearts in a similar way.
Paul shifts from the body metaphor to a familial metaphor in his final plea, "Now in a like exchange—I speak as to children—open wide to us also" (6.13). His approach is not to condemn them, to punish them, to approach them with a tyrannical tone; his heart and attitude toward them is fatherly. Paul did not need to build up this disposition it was the way he interacted with the churches everywhere.
Both individually as with Timothy (1 Tim. 1.2, 18; 2 Tim. 1.2; 2.1), Titus (Tit. 1.4), and Onesimus (Philem. 10) or corporately as with the Corinthians (1 Cor. 4.15), the Galatians (Gal. 4.19), or the Thessalonians (1 Thess. 2.7); Paul was parental in his approach to discipleship and spiritual authority. This is not exclusive to Paul either; John is another apostle accustomed to relating to the members of the church along these lines. In fact one of his favorite terms for speaking of the members of the churches to whom he wrote in Asia was Τεκνία translated "little children"; a true term of endearment:
1 John 2:11 "My little children, I am writing these things to you so that you may not sin. And if anyone sins, we have an Advocate with the Father, Jesus Christ the righteous;"

1 John 2:2828 "Now, little children, abide in Him, so that when He appears, we may have confidence and not shrink away from Him in shame at His coming."

1 John 3:77 "Little children, make sure no one deceives you; the one who practices righteousness is righteous, just as He is righteous;"

1 John 3:1818 "Little children, let us not love with word or with tongue, but in deed and truth."

1 John 4:44 "You are from God, little children, and have overcome them; because greater is He who is in you than he who is in the world."

1 John 5:2121 "Little children, guard yourselves from idols."

2 John 11 "The elder to the chosen lady and her children, whom I love in truth; and not only I, but also all who know the truth,"

3 John 44 "I have no greater joy than this, to hear of my children walking in the truth."
Both John and Paul had been taught through the example of the Chief Shepherd who demonstrated this perfectly with perfect compassion and perfect purity:
John 13:33 33 "Little children, I am with you a little while longer. You will seek Me; and as I said to the Jews, now I also say to you, 'Where I am going, you cannot come.'"
Only by forging this relationship in genuine transparency, love and fellowship would the unity Paul envisioned be achieved. It was not the unity of dry institutionalism or dead orthodoxy but the unity of a household of faith (Gal. 6.10), the household of God (1 Tim. 3.15), the family of God (1 John 5.2) — the church of the living God. Such unity in the church would only be possible when spiritual graces such as Paul is calling for in this text are present.