Philemon: Christianity in the Real World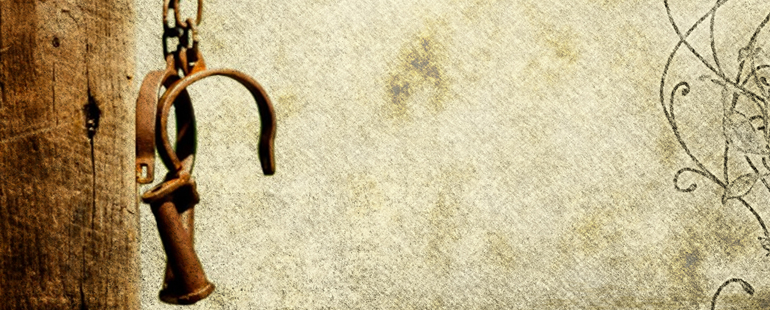 The book before us today is certainly a unique book of the Bible for several different reasons.
One way that Philemon is unique is that it is addressed primarily to one individual about a particular situation that is going on in his life. We will see in verse 2 that Paul does acknowledge others in the church who are involved in the situation but the thrust of the letter's intent is aimed directly at this one man Philemon. And although that is a unique characteristic of Paul's letters especially, as they are usually of a more general character addressing entire congregations about issues involving the whole church, it shouldn't surprise us that Paul would take the time to write a letter of this sort to address a singular brother in the church.
For example, in Acts 20:20 how I did not shrink from declaring to you anything that was profitable, and teaching you publicly and from house to house, Acts 20: I am innocent of all men's blood…….v.31 I did not cease to admonish each one with tears.
Paul did not only have a public ministry, but he ministered personally to the individual members of the church and was concerned with their individual needs. Paul was the quintessential pastor, he learned well from the example of Jesus Christ the Chief Shepherd.
Another way that this book is unique is that it is not explicitly theological. There is certainly theology behind every word that Paul writes but there are no extended discussions of the Deity of Christ, the atonement, or eschatology. Philemon is a very practical book based on a real life situation that a brother finds himself in.
Philemon's size is also unique in that it is the shortest of Paul's letters and all of these factors may play into the fact that Philemon seems to be one of the most neglected and unread books of the N.T.
Who here have read any of this book in the last year?
Who here has heard of sermon or teaching from Philemon in the last year?
We will then make sure that today we are fulfilling Paul's desire to declare the whole council of God.
Philemon, a letter dealing with a very fascinating situation; a runaway slave who has been converted to Christ by the Apostle Paul himself, who is being returned to his believing master who is being required to receive his returning slave with full forgiveness. It's a wonder we don't read this book all the time. It's quit the situation really.
Today we will work through the first 10 verses, and because we have already read the entire letter together, we are going to look in particular today at the gracious approach of one Christian brother to another as he seeks for reconciliation and forgiveness. Today we will look at the approach Paul makes to Philemon and next week we will look at the specific call for forgiveness that is sought after.
Introduction and context
Paul, a prisoner of Christ Jesus, and Timothy our brother,
The Apostle Paul, who needs no real introduction to us, is the author of this letter very personal letter. And Paul here refers to himself as "a prisoner of Christ Jesus".
Now before we get into what Paul means by his being "a prisoner of Christ Jesus" it's important to note what Paul did not designate himself as up front. Paul normally begins his letters with "Paul, an apostle of Christ Jesus", but again this letter is different for several reasons. First, Paul is writing a personal letter to a dear brother of his about a very sensitive subject. I don't refer to myself in my letters to Pastor Emilio as Pastor Matthews. It's a letter of a very personal nature. Secondly, as we will see, Paul is doing everything he can to approach this brother who has been sinned against by Onesimus with as much grace and tact as possible. Stating one's apostolic authority right out of the gate could have put Philemon on his heels and caused him to get defensive. Paul is being extremely thoughtful in his approach here.
So Paul instead of the Apostle of Christ Jesus, refers to himself as "a prisoner of Christ Jesus"
It's important to note that Paul does not simply mean that he is a prisoner of Christ Jesus in any sort of metaphorical way as he does when he says that he is a "slave of Christ Jesus" but Paul means quit literally that he is a prisoner of Christ Jesus. Philemon is one of the "prison epistles". Philemon is 1 of the 4 letters that Paul penned from a Roman prison around 60-62 A.D. It's also important to note that Paul does not see his imprisonment for Christ to hold any negative connotation to it as well as if Christ is his jailer binding him to prison but rather that his imprisonment is in the cause of Christ as Paul says in Philippians 1:12–14
12Now I want you to know, brethren, that my circumstances have turned out for the greater progress of the gospel, 13so that my imprisonment in the cause of Christ has become well known throughout the whole praetorian guard and to everyone else, 14and that most of the brethren, trusting in the Lord because of my imprisonment, have far more courage to speak the word of God without fear.
If only we believed in the sovereignty of God as Paul did and we saw our trials as being trials for the cause of Christ how we too might suffer differently.
And who else do we find present with Paul, even in the midst of Paul's imprisonment, none other than his most trusted ally, Timothy, the only other man that had the same kindred spirit as Paul to be genuinely concerned for the welfare of the churches over and against his own interests (Phil 1:20).
They write…
To Philemon our beloved brother and fellow worker, 2and to Apphia our sister, and to Archippus our fellow soldier, and to the church in your house:
As I previously mentioned this letter is primarily addressed to this man Philemon but these other names are included in this greeting as well. Most commentators believe that Apphia is most likely Philemon's wife, and Archippus is Philemon's son who Paul refers to as his "fellow soldier". Paul refers to him as such apparently because Archippus is a minister in this church. Paul addresses him in his closing of the book of Colossians 4:17 with these words, "Take heed to the ministry which you have received in the Lord, that you may fulfill it."
Although Paul begins by acknowledging this entire family, as you hopefully picked up in our reading of the letter that Paul uses predominately singular pronouns addressing Philemon in particular.
So what about this man whom Paul devotes an entire canonical letter to?
We will learn much about Philemon in working through this very personal letter but the most significant things to point out upfront would be what we learn right here in verses 1 and 2.
In verse 1 Paul refers to Philemon as a "beloved brother and fellow worker".
We see glimpses of Philemon's work for the church in what Paul will say in verse 7 about Philemon. "For I have come to have much joy and comfort in your love, because the hearts of the saints have been refreshed through you, brother." Philemon has obviously been busy about caring for the church of God. He has been refreshing the hearts of the brethren. We aren't told specifically how, but however he is doing it, it is effectual and Paul is thankful for his service.
One aspect of his service that needs to be recognized is the fact that Paul says in verse 2 that the church meets in his house. The fact that he has a house big enough to house a church among other clues we will mention later lends many to assume that Philemon is most likely a pretty wealthy man. But Philemon seems to be just the kind of man that Paul was referring to in 1 Timothy 6:18 when Paul says concerning the rich of the present world to "do good with their riches, to be rich in good works, to be generous and ready to share". Philemon seems to be the exemplary rich Christian in that respect.
We also find out from verse 19 where Paul is pleading for Philemon to extend forgiveness to Onesimus that Paul is able to bargain with the fact that Philemon owes Paul his own self, simply meaning that Philemon owes Paul for his very salvation. Obviously at some point in Paul's missionary endeavors, most likely during Paul's preaching in Ephesus or another trip to Macedonia, Philemon encountered Jesus Christ through the preaching of Paul the Apostle.
So here we have this church located in Philemon's house, which is where all churches met until the 3rd century, in houses. It wasn't until Constantine's Edict of Milan was established in 313 A.D. that Christianity was considered a legal religion and churches were allowed to be formed in public without fear of persecution.
But before this the majority of churches met in houses and Philemon's house church was located in the city of Colossae. And here in lies another interesting connection between this letter and Paul's other prison epistle entitled Colossians.
Turn to Colossians 4:7–9 As to all my affairs, Tychicus, our beloved brother and faithful servant and fellow bond-servant in the Lord, will bring you information. 8For I have sent him to you for this very purpose, that you may know about our circumstances and that he may encourage your hearts; 9and with him Onesimus, our faithful and beloved brother, who is one of your number. They will inform you about the whole situation here.
So the situation painted for us here is that our runaway slave Onesimus, is now returning to Colossae with Tychicus with both the letter of Colossians in hand as well as the letter we are reading Philemon. And not only have that, but Ephesians 6:21 tells us that these two men are also carrying the letter Paul wrote to the Ephesian churched as well. So eventually after stopping by the church in Ephesus to drop off their letter from Paul, Tychicus and Onesimus will arrive in Colossae with 2 letters. The letter we know as Colossians that is addressed more generally to the entire church but they will also have this letter written more specifically to Philemon. It's for this reason you will find most commentaries on Colossians to include Philemon as well. The books are intertwined and connected in so many ways due to their context both being centered around this church located in Colossae.
And to these believers in this church Paul continues his greeting with the words……
3Grace to you and peace from God our Father and the Lord Jesus Christ.
Now, although these words are often written by Paul to form his greetings, in no way are these throw away words. No, these words sum up all of the Christian faith and Christian's lives. There is much summed up in these 12 Greek words. Grace and peace represent some of the greatest realities that a sinner could ever know. And for these great blessing to be coming from two distinct members of the very Godhead they hold the greatest of significance. Paul includes these words in his letters to the churches because believers don't simply need grace and peace at their conversions but we perpetually need grace and peace every day of our lives. Philemon himself may be in especially great need of grace and peace as he is being called to do one of the most difficult things that we as prideful human beings can be asked to do and that is to forgive someone who has sinned against us. Philemon may need this grace and peace from God especially because he was sinned against by Onesimus in a public way, the whole church would have know that Onesimus fled from Philemon and nothing makes being sinned against harder to forgive than that wrong being a public wrong. But Paul knows that they need to be reminded of the grace and peace that is provided for us by our Savior.
The next 3 verses are Paul's articulation of his constant prayers that he has been offering up for Philemon. Paul the Apostle is approaching this brother so graciously, is he not? Philemon would have had to be pretty hard hearted not to receive Paul's call for forgiveness after this introduction.
4I thank my God always, making mention of you in my prayers,
The first thing to stop and notice is just how often we find the Apostle Paul saying very similar words to many other people.
Colossians 1:3 We give thanks to God, the Father of our Lord Jesus Christ, praying always for you Philippians 1:4 always offering prayer with joy in my every prayer for you all 1 Corinthians 1:4 I thank my God always concerning you for the grace of God which was given you in Christ Jesus.
Now I don't believe Paul is lying or exaggerating about his prayer life for these churches either. Paul was a real Christian, who really prayed for the brethren, all the brethren in all of these different churches. And in this we are to certainly imitate him as he imitated Christ.
And how much more necessary is prayer when there are issues amongst the brethren. Before Paul confronts his brother Philemon with this issue at hand, there is prayer for his brother. A good rule of thumb to put in place before you ever come to a brother or sister is to pray for them first. Honest and sincere prayer for the brother will ensure that your heart is in the right place and that you have the motivation of their good in mind.
When Paul prays for Philemon, they are prayers of thanksgiving, and verse 5 gives us the reason..
5because I hear of your love and of the faith which you have toward the Lord Jesus and toward all the saints;
Now if you are really paying attention to Paul's words here you may catch what seems to us to be an awkward statement. "I hear of your love and of the faith which you have toward the Lord Jesus and toward all the saints"? We have no problem understanding Paul saying that Philemon has love and faith toward the Lord Jesus, but love and faith toward all the saints as well? There is an explanation for the awkwardness that our good literal translations cause and that is what is known as a chiastic structure in the grammar of the sentence. You will notice these grammatical structures being referenced especially in Paul's writings if you flip through any critical commentary. What you will notice from time to time are "X's" being drawn by the commentary's author. The "X's" are illustrating how it is quite common for the biblical authors to structure their sentences in a criss-cross fashion. For instance in our verse 5, Paul's reference for Philemon's love is actually across the sentence and refers to Philemon's love toward all the saints, and conversely Paul's reference for Philemon's faith is toward the Lord Jesus. If all of that confuses you just take comfort from the parallel passage in Colossians 1:3–4 where Paul states what he means in a much more straight forward way for us modern day Westerners. 3We give thanks to God, the Father of our Lord Jesus Christ, praying always for you, 4since we heard of your faith in Christ Jesus and the love which you have for all the saints.
But of course the most important thing to realize here is that when Paul hears about Philemon all the way in Rome, he hears nothing but good reports. Who is he getting these good reports from being that he is some 1200 miles away? In the closing of Colossians, in 4:12, Paul mentions the fact that a man named Epaphras is with him in Rome and Paul refers to him as "one who is one of their number", meaning a member of the Colossae church. Certainly Epaphras could have relayed to Paul the faithfulness of Philemon. But don't forget that someone even closer to Philemon than Epaphras was there with Paul, Onesimus himself. Being that he is now converted to Christ I can imagine his new perspective he has concerning his master back home. As an unbeliever Onesimus probably resented Philemon. He probably couldn't stand the preaching he was required to hear from the church members, He probably couldn't stand to see Philemon give his money to the church when he felt he deserved some of that money for his work. But now that he has seen the light, I'm sure Onesimus could just go on and on about Philemon. He could tell Paul of how godly of a man he was. How fair he righteous he was with his slaves. Paul does not mention anything negative here at all about Philemon so he has obviously been a man above reproach and Paul thanks God for this fact.
With thanksgiving, Paul continues his prayer for this brother,
6and I pray that the fellowship of your faith may become effective through the knowledge of every good thing which is in you for Christ's sake. 7For I have come to have much joy and comfort in your love, because the hearts of the saints have been refreshed through you, brother.
Now because verse 5 was such a doosy with its chiastic sentence structure I won't get us bogged down in the difficulties of translating verse 6, but there is a consensus by the commentators that it is indeed the most difficult to translate in the letter. The difficulties lie in the fact that several of the words in the sentence have several different options by way of translation, κοινωνία and πίστεώς can take several different meanings and the sentence construction is not obvious. But what is clear and you can see it in our NASB's rendering is that Paul's prayer is that whatever this fellowship of faith that Philemon has, or his sharing of faith as some translate it, that he already has will become effective or will increase. Paul is never content with his godliness or the godliness of the brethren.
It's like when Paul boasts on the love of the Thessalonians in 1 Thessalonians 4:9–10 Now as to the love of the brethren, you have no need for anyone to write to you, for you yourselves are taught by God to love one another; 10for indeed you do practice it toward all the brethren who are in all Macedonia. But we urge you, brethren, to excel still more,
And all of this increase is not for the sake of increase, but is for Christ's sake as v.6 says. What Philemon will be doing by forgiving Onesimus will be to glorify Christ Jesus by living out the forgiveness that he himself has received from Christ. This difficulty and pressure has not been put on Philemon to ruin his day but is simply an opportunity given to him by God to display the ability that Christians have to forgive. As John MacArthur said in his sermons on Philemon, "We are never more like God, than when we forgive". We are never more like Jesus Himself, than when we humble ourselves, sacrifice our lofty estate and forgive.
And now let us close by peeking into the transitional portion of the letter where Paul really begins to get to the heart of the issue of which we will look into next week.
8Therefore, (Paul has moved into this sensitive situation as graciously as possible) though I have enough confidence in Christ to order you to do what is proper, 9yet for love's sake I rather appeal to you—since I am such a person as Paul, the aged, and now also a prisoner of Christ Jesus— 10I appeal to you for my child Onesimus, whom I have begotten in my imprisonment, 11who formerly was useless to you, but now is useful both to you and to me.
Now what is so significant about this transition occurring here in verses 8-10 is that this is where Paul has been going the whole time. The occasion for this letter is Onesimus, and it isn't until verse 10 that Paul actually mentions him by name. Paul obviously was intentional about this and was demonstrating great tact in addressing this issue for Philemon. As we continue to study, I believe we will see how wise Paul was to write as he did.
What have we learned from this letter so far?
Christianity is not a problem free ticket for a magic carpet ride into heaven. There will still be problems in the Christian's life and great difficulties that we must deal with.
We see that these problems and trials are nothing more than God's opportunities for us to glorify Him through obedience and maintaining Christ-likeness in our responses to our trials.
We see one person's sin causes trials for the many; but not just trials but opportunities to glorify God.
Paul as an Apostle is masterfully portraying for us how we are to handle these difficult situations in life; how we can be peace makers in the church by seeking every opportunity to help bring about reconciliation amongst the brethren so that they may dwell in unity together.
Onesimus has the difficult calling of living out a life of genuine repentance by returning to his master whom he has sinned against and honoring Christ's commandment through Paul to regard his own master as being worthy of all honor so that the name of God and our doctrine will not be spoken against (1 Timothy 6:1). This is a difficult calling indeed, but a great opportunity to display a complete trust that he has in His sovereign and good God.
Lastly, we see the call for Philemon to take the difficulty/opportunity God has placed on him to give of the forgiveness that he himself has received from the Lord.
The book of Philemon is Christianity in the real world.
Next week we will really get into this situation with Paul and see how Paul expects all of this to develop.