Practical Covenant Theology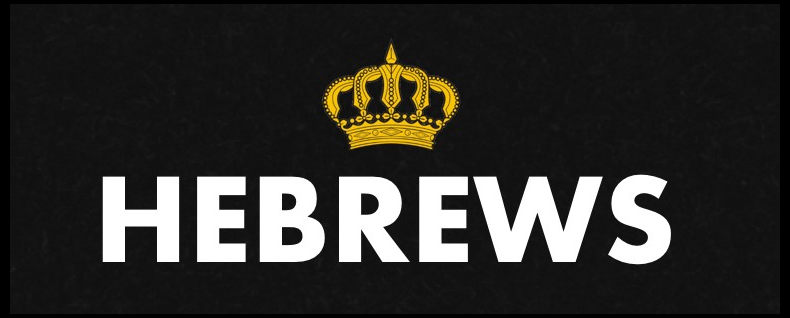 Hebrews 12:25–29 25 See to it that you do not refuse Him who is speaking. For if those did not escape when they refused him who warned them on earth, much less will we escape who turn away from Him who warns from heaven. 26 And His voice shook the earth then, but now He has promised, saying, "Yet once more I will shake not only the earth, but also the heaven." 27 This expression, "Yet once more," denotes the removing of those things which can be shaken, as of created things, so that those things which cannot be shaken may remain. 28 Therefore, since we receive a kingdom which cannot be shaken, let us show gratitude, by which we may offer to God an acceptable service with reverence and awe; 29 for our God is a consuming fire.
The book of Hebrews is renown for its depth and theological rigor the result being that Hebrews is a rich covenantal book that helps us understand God's purposes in Christ. However, Hebrews is also immensely practical. Although this section continues the rich theological intricacy of the letter, its ultimate message is also communicating basic principles for believers in the New Covenant. This section is the final warning passage of the letter and with this final warning comes several practical lessons for faithful Christian living. Three lessons emerge in particular.
Lesson One: Listen To God's Voice In Scripture

Sadly, today hearing God's voice has become a normative claim. This is the error of continuationist theology that claims to prophets exist today and they do not, that people hear God's voice in some subjective still small voice in their head, they don't, or they wait around in some ecstatic mystical work-up until someone has 'a word' from the Lord. But despite the abuses of the charismatic movement, the subjective notions of mystical writers, and those who are down right fraudulent swindlers in the church— writing about their mystical experiences for personal gain; the matter of God's voice today is not a matter of a person's subjective experience. The truth is that God has spoken in real time and space through prophets and through apostles and through the Lord Jesus himself. All of these modes of revelation, as far as what God chose to inspire and preserve, have been inscripturated for us in the pages of Scripture. That really is the only 'word' we need to seek and it is the only word you should trust and obey. While continuationists teach that we need to listen to God who is presently speaking to certain gifted individuals in the Church today, Scripture tells us emphatically that God has spoken and that His final revelation has come in Christ:
Hebrews 1:1–3 1 God, after He spoke long ago to the fathers in the prophets in many portions and in many ways, 2 in these last days has spoken to us in His Son, whom He appointed heir of all things, through whom also He made the world. 3 And He is the radiance of His glory and the exact representation of His nature, and upholds all things by the word of His power. When He had made purification of sins, He sat down at the right hand of the Majesty on high,
What this text is telling us is that God has spoken in a definitive and decisive way, a final way, in a way that needs no more added to it and in a way that makes us totally equipped by its message and totally accountable to the message. We are not accountable to any so called prophets of today, we are not accountable to subject ourselves to the mystical experiences, visions, dreams, prophecies, attempts of speaking in unintelligible tongues; God's will for us is clear, sufficient and limited to the pages of Scripture. God's voice is not a matter of personal discovery, it is a matter of objective biblical revelation. The early church did not have this revelation in total so that revelatory gifts were not only good but necessary. The author of Hebrews even acknowledges this need for supernatural miraculous and charismatic attestation to the word of God:
Hebrews 2:1–4 1 For this reason we must pay much closer attention to what we have heard, so that we do not drift away from it. 2 For if the word spoken through angels proved unalterable, and every transgression and disobedience received a just penalty, 3 how will we escape if we neglect so great a salvation? After it was at the first spoken through the Lord, it was confirmed to us by those who heard, 4 God also testifying with them, both by signs and wonders and by various miracles and by gifts of the Holy Spirit according to His own will.
In keeping with this passage Hebrews now tells us that in light of the disclosure of the New Covenant, God's final word in Christ is not to be refused (παραιτέομαι) or rejected by turning away from it which is apostasy, "See to it that you do not refuse Him who is speaking. For if those did not escape when they refused him who warned them on earth, much less will we escape who turn away from Him who warns from heaven" (12.25).
We can see that God's voice comes with a warning, "do not refuse Him who is speaking" (μὴ παραιτήσησθε τὸν λαλοῦντα). First, that warning begins with who is speaking. Since there is no clear antecedent to this subject, the general consensus is that we are thinking here of God's voice (not Jesus) that thundered both "on earth" (ἐπὶ γῆς) that is, at Sinai (12.18) and also from "heaven" (οὐρανός) that is, mount Zion (12.22).
Second, that warning also consists of what He has spoken. This refers back to the final revelation of Jesus Christ (1.1-4). It refers to His revelation of the New Covenant realities that have come in Christ (9.11), it refers to the promises of the gospel message (2.2-4), it refers to the announcement of the new and living way that has been introduced through the crosswork of Jesus Christ (10.19-20). In short, this message proclaims the supremacy of Jesus Christ over all things whether angels or men (1.4), priests or prophets (4.14-16), temples or institutions (9.8, 23-24; 10.1-4). All of the shadows point to the presence of God's Son who is the very substance of those things (10.1 cf. Col. 2.16-17). This is what God in Scripture is declaring and this is the message we must take heed to lest we drift away (2.1).
In Hebrews however, to really hear is to trust and obey. This was the problem with previous generations and this is why the warning still needs to be heard today so that we meet God's promises with faith:
Hebrews 4:1–2 1 Therefore, let us fear if, while a promise remains of entering His rest, any one of you may seem to have come short of it. 2 For indeed we have had good news preached to us, just as they also; but the word they heard did not profit them, because it was not united by faith in those who heard.
This is why the author repeats what he has already stated in Ch.2 namely, that if we do not meet the "good news" with faith and "turn away from Him" (τὸν... ἀποστρεφόμενοι), there is no way we will escape God's judgment now that God's fullest disclosure has come in Christ (cf. John 9.41). We are being exhorted to keep our eyes on the redemptive historical developments that have come in Christ. This is what the whole field of Biblical Theology is all about; knowing and understanding how biblical history is progressing towards is ultimate goal in Christ, its ultimate fulfillment in the person and work of Jesus Christ, its final epoch in the New Covenant which has been established on the basis of better promises than the Old (8.6). It is the fullness of time (Gal. 4.4), it is the summing up of all things in Christ (Eph. 1.10). In the language of Hebrews it is the consummation of the ages (9.26).
Lesson Two: Cling To His Promises Not To This World.
The same divine voice that thundered from Sinai is now thundering from Zion and issuing an eschatological threat of cataclysmic proportions— the removal of this cosmic order and the ushering in of new world:
Hebrews 12:26–27 26 And His voice shook the earth then, but now He has promised, saying, "Yet once more I will shake not only the earth, but also the heaven." 27 This expression, "Yet once more," denotes the removing of those things which can be shaken, as of created things, so that those things which cannot be shaken may remain.
What this text is suggesting is that Sinai was nothing more than a type of the final eschatological disruption of the present age. Sinai was a typical eschatological intrusion of God's promise to renovate both heaven and earth so that God's glory finally eclipses this world and permeates the next with the fullness of His temple-glory. This is why the author here quotes out of the book of Haggai; there the prophet speaks of this end-time glory that will fill God's temple when the entire cosmic order is finally disrupted, de-created, and replaced. The promise in Haggai is redemptive in focus and remarkably finds its fulfillment in the New Covenant work of Jesus Christ:
Haggai 2:5–7 5 'As for the promise which I made you when you came out of Egypt, My Spirit is abiding in your midst; do not fear!' 6 "For thus says the Lord of hosts, 'Once more in a little while, I am going to shake the heavens and the earth, the sea also and the dry land. 7 'I will shake all the nations; and they will come with the wealth of all nations, and I will fill this house with glory,' says the Lord of hosts.
The presence of this immense promise should practically lead us to the following conclusions. First, we should cling to God's promises in Christ because God's promises will surely come to pass (cf. 2 Cor. 1.20; 1 Thess. 5.23-24). If Christ's redemptive work has been accomplished, then Christ's eschatological work will be accomplished as well both on a personal (cf. Phil. 1.6) and cosmic level (9.28; 10.11-13). When this happens, the temporal will give way to the eternal. The "created things" (πεποιημένων) will give way to those "things which cannot be shaken" (τὰ μὴ σαλευόμενα) but will "remain" (μείνῃ). This was Haggai's vision; the permanent arrival of the end-time glory of God through Jesus Christ when He comes for those who are eagerly waiting for Him (9.28; Tit. 2.13).
Second, we should place no hope in this world being confronted with just how transient this world is, "This expression, "Yet once more," denotes the removing of those things which can be shaken, as of created things" (τὸ δὲ Ἔτι ἅπαξ δηλοῖ [τὴν] τῶν σαλευομένων μετάθεσιν ὡς πεποιημένων). This is why as pilgrims and exiles we should not cling too tightly to life in this present evil age (cf. Lk. 14.26). Everything around us has been "created" or 'made' (ποιέω) and will be "shaken" (σαλεύω, note the use of the Divine Passive here) that is, 'removed' (μετάθεσις) by God's power. Trusting in God's promises produces hope, trusting in the created world around us both in terms of our cultural and our clutter, will only disappoint us. Of course, this only echoes what Jesus himself taught the disciples (just another example of how the brilliance of NT theology goes back to the sayings of Jesus):
Matthew 6:19–21 19 "Do not store up for yourselves treasures on earth, where moth and rust destroy, and where thieves break in and steal. 20 "But store up for yourselves treasures in heaven, where neither moth nor rust destroys, and where thieves do not break in or steal; 21 for where your treasure is, there your heart will be also.
Lesson Three: Live For The Kingdom
The first reason why we should live for the Kingdom is because of the nature of the Kingdom itself, "we receive a kingdom which cannot be shaken" (βασιλείαν ἀσάλευτον παραλαμβάνοντες). The Kingdom is God's reign-principle. It refers to God's spiritual and eschatological rule that presently governs the hearts of God's people. It is presently invisible but will come in glory as the Lord himself returns in glory and power (cf. Mt. 26.64; 2 Thess. 1.10). Thus, the Kingdom is an already-not-yet reality that is both spiritual (the now) (cf. John 3.5; Col. 3.13) and physical (not yet) (2 Tim. 4.18). This helps us to understand what the author means when speaking of those things which "cannot be shaken" (τὰ μὴ σαλευόμενα).
What's important here is not simply to know the nature of the Kingdom that we have been given but also to know what it looks like to live as Kingdom people. This begins with gratitude. It is the gratitude of having been put into the Kingdom of God ourselves:
Colossians 1:13–14 13 For He rescued us from the domain of darkness, and transferred us to the kingdom of His beloved Son, 14 in whom we have redemption, the forgiveness of sins.
Rather than turning away from God's voice and the message concerning Jesus and the New Covenant, we should instead serve the Lord with gladness. This was something that Israel often fundamentally failed in:
Deuteronomy 28:47–48 47 "Because you did not serve the Lord your God with joy and a glad heart, for the abundance of all things; 48 therefore you shall serve your enemies whom the Lord will send against you, in hunger, in thirst, in nakedness, and in the lack of all things; and He will put an iron yoke on your neck until He has destroyed you.
This passage from Deuteronomy probably stands behind the author's exhortation here to serve the Lord with "gratitude" (χάρις) (cf. BAGD, 878 [5]). We also have to bear in mind that under the New Covenant, we are warned of an escalation of judgment not a diminishing of judgment (cf. 2.3). The New covenant not only calls us to be grateful but also to fruitful, "let us show gratitude, by which we may offer to God an acceptable service with reverence and awe" (ἔχωμεν χάριν, δι' ἧς λατρεύωμεν εὐαρέστως τῷ θεῷ μετὰ εὐλαβείας καὶ δέους). In reality, there is no such thing as Christianity that is nonproductive. This is diametrically opposed to God's Spirit-wrought work of regeneration in our hearts:
Ephesians 2:5–10 5 even when we were dead in our transgressions, made us alive together with Christ (by grace you have been saved), 6 and raised us up with Him, and seated us with Him in the heavenly places in Christ Jesus, 7 so that in the ages to come He might show the surpassing riches of His grace in kindness toward us in Christ Jesus. 8 For by grace you have been saved through faith; and that not of yourselves, it is the gift of God; 9 not as a result of works, so that no one may boast. 10 For we are His workmanship, created in Christ Jesus for good works, which God prepared beforehand so that we would walk in them.
John 15:1–2 1 "I am the true vine, and My Father is the vinedresser. 2 "Every branch in Me that does not bear fruit, He takes away; and every branch that bears fruit, He prunes it so that it may bear more fruit.
John 15:5 5 "I am the vine, you are the branches; he who abides in Me and I in him, he bears much fruit, for apart from Me you can do nothing.
John 15:8 8 "My Father is glorified by this, that you bear much fruit, and so prove to be My disciples.
Just as we are called to be fruitful we are called to be reverent. Notice several things about New Covenant reverence. First, notice that "reverence and awe" (εὐλαβείας καὶ δέους) belongs to what is deemed "acceptable service to God" (λατρεύωμεν εὐαρέστως τῷ θεῷ). This is why the Reformation following Calvin believed in the Regulative principle of worship which states that if Scripture does not prescribe it, we do not do it. There is a particular way that God is to be worshiped. Worship is about Him not us. Second, notice then the utterly God-centered nature of Christian worship, Christian ministry. The only game plan we need in ministry is to ask, what would please Him not what works for us (cf. 1 Cor. 3.10-15; 2 Cor. 4.1-2; 5.9-11).
Third, notice the basis of our reverence, "for our God is a consuming fire" (γὰρ ὁ θεὸς ἡμῶν πῦρ καταναλίσκον). In the OT, this phrase is covenantal and expresses both divine protection (Dt. 9.3) and judgment (Is. 33.14). In the exegetical flow of the context this brings us full circle from what began at v.18 in terms of the theophanic glory of God found at Sinai. Here the author returns to that sight where God manifested this fire-glory and reiterates God's unapproachable nature only to tell us that now that presence should produce fear and trembling in those who under the new and living way of the New Covenant can approach the holiness of God. The presence that should have consumed us in our sin remains "a consuming fire" (πῦρ καταναλίσκον) and yet, God is not out to consume us in the fire of His wrath and vengeance but His desire is to purify us to try us in the fire that removes the dross until we stand before Him unalloyed by our sins (cf. Tit. 2.14).
Too often the worship of the church fails to walk in the spirit of this. The preaching is weak, preaching is comedy act, the worship is man-centered, the fellowship is shallow not spiritual, the zeal is low, apathy is normal, the commitment is negligent, and the reality that is reflected in our worship is that God is not a consuming fire; holy, infinite, transcendent and majestic; rather by the way we often worship God one would think He is a comedian, a therapist, an entertainer, maybe an entrepreneur, our own personal cosmic cheerleader who's ultimate ambition is to fulfill all our earthly dreams and aspirations. No! This is all wrong. God told Moses not even to approach:
Exodus 3:5–6 5 Then He said, "Do not come near here; remove your sandals from your feet, for the place on which you are standing is holy ground." 6 He said also, "I am the God of your father, the God of Abraham, the God of Isaac, and the God of Jacob." Then Moses hid his face, for he was afraid to look at God.
It may seem to some like a contradiction to think in terms of fear and awe knowing that Hebrews assures us of our access and adoption before the Father (cf. 2.10; 10.20). However, there is no contradiction there is only the sweetest communion conceivable for, without the element of pure and clean fear for God, there can be neither service nor communion. Notice the balance here, Hebrews, citing Deuteronomy 4.24 in prolectic typological fashion, refers to God as "our God" (changed from the OT 'your God')— covenantal language that stresses our identity as God's people and His personal possession (cf. 1 Pet. 2.9-10). It means He is our God and we are His people and those who fear Him He will not be ashamed to be called their God (11.13-16). Fear and trembling, reverence and awe are the characteristics of pilgrims and exiles on their way to the city of the living God, even Zion (12.22).