Revived by God Part 6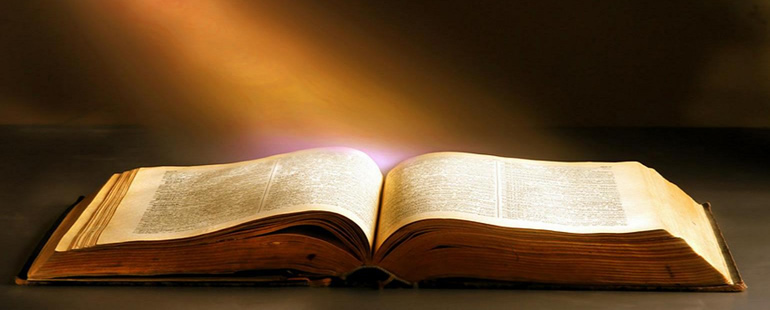 In the preceding chapters, we looked at the character of God and focused on four different attributes of God as we considered how God's nature revives us and we also looked at the flesh and blood of revival as we contemplated the value of knowing Jesus Christ who makes all God's immutable attributes tangible and personal to us. Now we focus on spiritual disciplines. If the attributes of God deals with the who of revival, God and us, then these spiritual disciplines give us the how of revival. Spiritual disciplines are somewhat synonymous with the means of grace. Like the attributes of God, many spiritual disciplines can be listed as such but we will focus on a three in particular here that will enrich our personal spiritual renewal. These disciplines are referred to here (1 Tim. 4.6-8) in broad general terms, because really that is how extensive they are. It is not just prayer that Paul calls Timothy to (1 Tim. 2.8), it is not just doctrine or teaching (1 Tim. 1.3); rather Paul is envisioning "godliness" more broadly as that which has the capacity to build him up or nourish him in his life and ministry (1 Tim. 4.6, 11-16; 2 Tim. 3.14-17). Verse six however makes it clear that the instructions given in this letter do not apply to Timothy alone (see also, 2 Tim. 2.2). Paul wanted these things pointed out, "to the brethren" which is a reference to the church at large. The whole body of the letter is profitable for every believer for what Paul calls later, "training in righteousness" (2 Tim. 3.16). In order for us to experience this "training" or "discipline" we will look at three important aspects of spiritual discipline: the ministry of prayer, the ministry of the word, and the ministry of worship.
The Ministry of Prayer
The statistics on prayer are well known and they are not good. In the ministry of every church, prayer is always listed but seldom attended. The irony of prayer is that even in the ministry and among pastors, prayer is often the first thing that has to be sacrificed in the shuffle of life. The prayerlessness of the church is sadly and profoundly illustrated for us perhaps in no better place than in Gethsemane where the discipline were not able to pray for Jesus at the hour of His greatest need (Mk. 14.37). Unlike the disciples, Jesus often prayed and even prayed all night (Lk. 6.12). If we understood the efficacy and value of prayer as our Lord himself did, we would prayer more. The Valley of Vision, a collection of anonymous Puritan prayers that envelop us in a virtual world of glorious God-centered prayer:
O Lord, in prayer I launch far out into the eternal world, and on that broad ocean my soul triumphs over all evils on the shores of mortality. Time, with its gay amusements and cruel disappointments never appears so inconsiderate as then.
In prayer I see myself as nothing; I find my heart going after Thee with intensity, and long with vehement thirst to live to Thee. Blessed be the strong gales of the Spirit that speed me on my way to the New Jerusalem.
In prayer all things here below vanish, and nothing seems important but holiness of heart and the salvation of others.
In prayer all my worldly cares, fears, anxieties disappear, and are of as little significance as a puff of wind.
In prayer my soul inwardly exults with lively thoughts at what Thou art doing for Thy church, and I long that Thou shouldest get Thyself a great name from sinners returning to Zion.
In prayer I am lifted above the frowns and flatteries of life, and taste heavenly joys; entering into the eternal world I can give myself to Thee with all my heart, to be Thine for ever.
In prayer I can place all my concerns in Thy hands, to be entirely at Thy disposal, having no will or interest of my own.
In prayer I can intercede for my friends, ministers, sinners, the church, Thy kingdom to come, with greatest freedom, ardent hopes, as a son to his father, as a lover to the beloved. Help me to be all prayer and never to cease praying.
We can read an elegant even spiritually inspiring and stirring quote like this and be encouraged for the richness of it, but if we are honest with ourselves it does not often describe us, our experience or our common place practice of prayer. But can it? We should want prayer to be genuine, spiritual, biblical and useful and yet, in order to have this species of prayer, we need to confess our poverty in prayer. In other words, prayer begins with poverty and dependence. The apostle Paul speaks of this directly in Romans 8:
Romans 8:26–28 26 In the same way the Spirit also helps our weakness; for we do not know how to pray as we should, but the Spirit Himself intercedes for us with groanings too deep for words; 27 and He who searches the hearts knows what the mind of the Spirit is, because He intercedes for the saints according to the will of God. 28 And we know that God causes all things to work together for good to those who love God, to those who are called according to His purpose.
We should focus in on the word, "weakness." Notice here that the term is singular not plural. We might be tempted to read and identify with this word in a way that Paul really did not intend here. He does not say God helps us in our weaknesses as referring to the way that we all fall short in our sins our failures and our lack of conformity or holiness in the variegated fashion in which that comes home to each one of us individually. The dynamic is more fundamental than that. It refers rather to our basic limitation due to our participation in the present state of affairs. Just as the creation is subject to a state of "futility" (Rom. 8.20), where the cosmic order clings to the hope of God's redemption (Rom. 8.21-22), so too, because we live between the ages as it were, this age and the age to come, we are also in a present state of "weakness" and dependence. This state however is not hopeless. Indeed, "the Spirit also helps our weakness" (Rom. 8.26). Personal revival is possible in and through prayer, not because we get emotional in prayer, or pray with loud voices and zealous shouts; the reality is that we might make a big show in prayer, but the Spirit knows just how weak we really are. He knows that that we are dust and ashes without Christ and that we are ignorant of what is necessary in prayer.
Therefore, "the Spirit Himself intercedes for us" (Rom. 8.26), and "He intercedes for the saints according to the will of God" (Rom. 8.27). The only thing that the "name it and claim it" crowd should be claiming is weakness! We are weak and we do not know what we must pray in every moment. We need the aid of the Spirit. We often pray discouraged, we often give in to our inadequacy and cease praying altogether. But when we are weak He is strong (2 Cor. 12.10). The Spirit comes to our aid so that if we are willing to groan, He is willing to interpret (Rom. 8.26). Thus, prayer of this kind- dependent, Spirit-wrought, Spirit-filled, Spirit-empowered prayer is prescribed and described for us everywhere in Scripture for our own good to lift us up out of our futile state and to give us a foretaste of the powers of the age to come:
Ephesians 6:18 18 With all prayer and petition pray at all times in the Spirit, and with this in view, be on the alert with all perseverance and petition for all the saints,

1 Samuel 12:23 23 "Moreover, as for me, far be it from me that I should sin against the Lord by ceasing to pray for you; but I will instruct you in the good and right way.

Psalm 86:3 3 Be gracious to me, O Lord, For to You I cry all day long.

1 Thessalonians 5:17 17 pray without ceasing;

1 Timothy 2:8 8 Therefore I want the men in every place to pray, lifting up holy hands, without wrath and dissension.

Mark 14:38 38 "Keep watching and praying that you may not come into temptation; the spirit is willing, but the flesh is weak."

1 Peter 4:7 7 The end of all things is near; therefore, be of sound judgment and sober spirit for the purpose of prayer.
Prayer has to be deep in the body life of the church as well:
Romans 12:10–13 10 Be devoted to one another in brotherly love; give preference to one another in honor; 11 not lagging behind in diligence, fervent in spirit, serving the Lord; 12 rejoicing in hope, persevering in tribulation, devoted to prayer, 13 contributing to the needs of the saints, practicing hospitality.
The Ministry Of Scripture
It should not be doubted that the most potent weapon in the pursuit of God is the ministry of the word. Jesus said, "sanctify them in the truth, Your word is truth" (John 17.17). God's word is fuel for the soul. Through the word of God we are promised growth and lives that are productive in the service of Jesus Christ (John 15). That is why we are told to abide in the word of God and the word of God is to abide in us (John 15.7), to dwell richly in us (Col. 3.16), and to flow through us (cf. Rom. 15.14). The ministry of God's word can be seen into two ways: through personal devotion and personal evangelism. Both are important and both are often neglected.
Taking The Word In (Personal Devotion)
Personal revival can have no greater engine than the intake of Scripture. Systematic, continuous, meditative consumption of Scripture (Ps. 1.2). When our souls feel thin we have no better supplement than Scripture. When we have become apathetic— read the book of Revelation and receive the blessing that God promises us in that prophecy (Rev. 1.3). Scripture is there to revive us personally (Ps. 119.25, 107, 154, 156, 159). If we think our struggles are unique, and that no one understands, the psalmist has already been there and always guides us back to the fountain of life (Ps. 36.9). It is the Bible's power to make us wise unto salvation that we want:
2 Timothy 3:13–17 13 But evil men and impostors will proceed from bad to worse, deceiving and being deceived. 14 You, however, continue in the things you have learned and become convinced of, knowing from whom you have learned them, 15 and that from childhood you have known the sacred writings which are able to give you the wisdom that leads to salvation through faith which is in Christ Jesus. 16 All Scripture is inspired by God and profitable for teaching, for reproof, for correction, for training in righteousness; 17 so that the man of God may be adequate, equipped for every good work.
Taking The Word Out (Personal Evangelism)
Taking the word of God out is the difference between digesting the word of God (Col. 3.16; 1 Pet. 2.2), and declaring the word of God (1 Thess. 1.8). Evangelism is truly a meaningful means of grace. There can scarcely be anything more truly profitable than taking the word to a world full of dying and damned men and women. A society enslaved to sin can have no greater grace displayed to them than the clear proclamation of the gospel of free grace. But it is also deeply meaningful for our lives to have an evangelistic zeal:
Psalm 51:10–13 10 Create in me a clean heart, O God, And renew a steadfast spirit within me. 11 Do not cast me away from Your presence And do not take Your Holy Spirit from me. 12 Restore to me the joy of Your salvation And sustain me with a willing spirit. 13 Then I will teach transgressors Your ways, And sinners will be converted to You.
What can be more meaningful than to know that you play some part in God's great plan of redemption? To know that we are God's fellow workers (1 Cor. 3.9), to know that we can be Christ's ambassadors (2 Cor. 5.20), to know that we can be God's mouth piece in the proclamation of the gospel (1 Pet. 4.11). There could be almost nothing more daunting than a believer that understands the evangelistic task for what it really is. Heaven, hell, life, death, Christ, Satan, truth, error, darkness, light— "who is sufficient for these things" (2 Cor. 2.16)! These realities are not just central theological motifs of Scripture— they are our life!
The reality is that we are easily discouraged from doing the work of evangelism. We need to be reminded and constantly stimulated in this (cf. 2 Tim. 4.5; Heb. 10.24). Evangelism can be drowned out by our work week, our media consumption, our personal studies, our ministry maybe, our family time and a thousand other sidelining distractions and hindrances – whether in doing good or not. The reality is, that often times it may not be an overt sinful reason that we reveal in our own lives a total lack of concern for the perishing around us. We may also be overwhelmed with even the thought of the task. The evangelist is constantly cognizant of the masses and untold millions who are willfully, gladly, and glibly sprinting toward eternal destruction with no fear of God in their eyes and no concern for the gospel we preach and the Christ that we treasure. Jesus knew this reality and gave His disciples a powerful example as well as an incentive for sharing the gospel. Persevering in evangelism demands our persevering in perspective.
John 4:31–38 31 Meanwhile the disciples were urging Him, saying, "Rabbi, eat." 32 But He said to them, "I have food to eat that you do not know about." 33 So the disciples were saying to one another, "No one brought Him anything to eat, did he?" 34 Jesus said to them, "My food is to do the will of Him who sent Me and to accomplish His work. 35 "Do you not say, 'There are yet four months, and then comes the harvest'? Behold, I say to you, lift up your eyes and look on the fields, that they are white for harvest. 36 "Already he who reaps is receiving wages and is gathering fruit for life eternal; so that he who sows and he who reaps may rejoice together. 37 "For in this case the saying is true, 'One sows and another reaps.' 38 "I sent you to reap that for which you have not labored; others have labored and you have entered into their labor."
The soul satisfying food of Jesus was His evangelical mission. He was fuller thinking about God's will being done than anything any menu in the world could offer Him. Sadly today in the church, we have become expert food critics and yet, few in the church today can articulate the accurate, biblical, God-glorifying, soul-saving ingredients of the gospel. Not everyone will approach evangelism with equal zeal, time, or commitment, but if we want our souls to be built up and enriched, evangelism cannot be forgotten.
The Ministry Of Worship
Of course when we think of the word worship, many things come to mind. Most often we are provoked to think about singing, hymns, worship songs, guitars, choirs, and our favorite worship artist. To be clear however, worship has both a general or broad application as well as an explicit reference to the worship of God directly as an immediate act of commune with God. Both of these aspects are beneficial for us to grow in our knowledge of God and both have extensive testimony in Scripture.
General worship
The whole Christian life is an act of worship. If we see life as worship it will challenge us to think of even the most seemingly insignificant aspects of our life with meaning, purpose and dignity. This is why Paul explicitly tells us that even the food that we eat can be seen as an act of worship:
1 Corinthians 10:31–33 31 Whether, then, you eat or drink or whatever you do, do all to the glory of God. 32 Give no offense either to Jews or to Greeks or to the church of God; 33 just as I also please all men in all things, not seeking my own profit but the profit of the many, so that they may be saved.
The entire direction of our life is either going to conform towards the glory of the God who called us or, we will deviate from God's glory by conforming to the standards of the culture around us:
Romans 12:1–2 1 Therefore I urge you, brethren, by the mercies of God, to present your bodies a living and holy sacrifice, acceptable to God, which is your spiritual service of worship. 2 And do not be conformed to this world, but be transformed by the renewing of your mind, so that you may prove what the will of God is, that which is good and acceptable and perfect.
Explicit worship
In addition to our own lives, the various callings we might have, whatever station God may have us in, and whatever stage of live we might be in; there is also a more direct, formal, immediate and explicit side to worship. This can be both private and corporate. On the individual level we have forgotten the art of seeking after God (Ps. 27.8). Whether an over reaction to the excesses of Pentecostal mysticism, an over emphasis on discernment ministries, too much head and not enough heart, a lack of faith, or personal apathy; these reasons are simply inadequate excuses for the forfeiture of our personal pursuit of God. The truth is that biblical spiritualty consists of seeking God, longing for God and much time in communion with God:
Psalm 42:1–2 1 As the deer pants for the water brooks, So my soul pants for You, O God. 2 My soul thirsts for God, for the living God; When shall I come and appear before God?

Psalm 63:1–5 1 O God, You are my God; I shall seek You earnestly; My soul thirsts for You, my flesh yearns for You, In a dry and weary land where there is no water. 2 Thus I have seen You in the sanctuary, To see Your power and Your glory. 3 Because Your lovingkindness is better than life, My lips will praise You. 4 So I will bless You as long as I live; I will lift up my hands in Your name. 5 My soul is satisfied as with marrow and fatness, And my mouth offers praises with joyful lips.
The ministry of worship means that we need to learn the skill of stirring ourselves up to lay hold of God. If we do not, God will indict us. We might have the obvious reservation that we do not want to have a spirituality that is propelled by the power of the flesh, however this is where skill in seeking God comes in. God indicted Israel for failure to do this very thing:
Isaiah 64:7 7 There is no one who calls on Your name, Who arouses himself to take hold of You; For You have hidden Your face from us And have delivered us into the power of our iniquities.

Jeremiah 2:12–13 12 "Be appalled, O heavens, at this, And shudder, be very desolate," declares the Lord. 13 "For My people have committed two evils: They have forsaken Me, The fountain of living waters, To hew for themselves cisterns, Broken cisterns That can hold no water.