Revived by God Part 7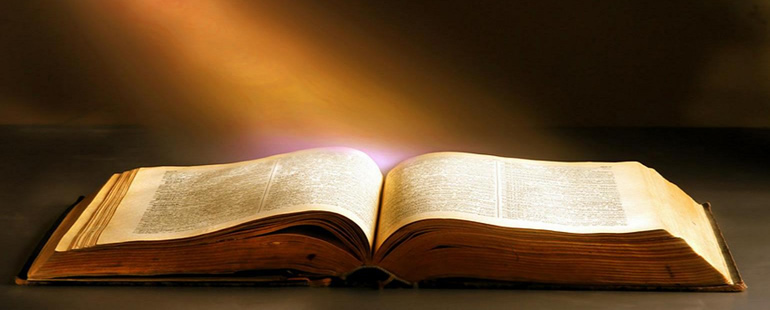 The psalmist says, "This is my comfort in my affliction, That Your word has revived me. 51 The arrogant utterly deride me, Yet I do not turn aside from Your law" (Ps. 119.50-51). David saw that the way of personal revival did not exclude suffering but was often concurrent with it. But he also saw that his source of strength in those trying hours when we suffer and are afflicted was to be found in God's word. Still further, David tells us that he had no tolerance for the "arrogant" who like a thorn in his side sought to draw him away from God's law. In other words, David saw that the believer's experience of suffering was to look nothing like the wicked. We do not cope like the world! We cope like Christ! In this section to the Corinthians, Paul gives us a small sampling of what that looks like. We will branch out from here, a context dealing mainly with persecution, to a general application of what does it mean to be revived through suffering. The reality is that the peaks and mountaintops of personal revival are climbed on the jagged edges of suffering, trials, and affliction. Therefore, we have to learn what it means to scale over the terrain of suffering with assurance, purpose, and hope.
Suffering With Assurance
The very first thing to notice from Paul's reflection on his afflictions is that he believed that when he suffered he was met with assurance. This assurance can be seen in the following ways.
Assurance That God Knows And Understands Our Suffering
The fact that God is identified here as "the God of all comfort" should fill our hearts with the assurance that God is a God of comfort meaning of course that God has a legacy of comforting His people in their time of distress. God understands our frame; that we are but dust:
Psalm 103:13–14 13 Just as a father has compassion on his children, So the Lord has compassion on those who fear Him. 14 For He Himself knows our frame; He is mindful that we are but dust.
It is not just that God is mindful of our feeble frame, it is more than that, His compassion is an action, "who comforts us in all our affliction" (2 Cor. 1.4a). The verb that Paul uses here can have the idea that God actually impart and instill in us the comfort He means to give us. Paul uses the same word on a horizontal level as Timothy is dispatched to instill encouragement into the church of Thessalonica because of the suffering they were experiencing due to persecution:
1 Thessalonians 3:2–3 2 and we sent Timothy, our brother and God's fellow worker in the gospel of Christ, to strengthen and encourage you as to your faith, 3 so that no one would be disturbed by these afflictions; for you yourselves know that we have been destined for this.
Assurance That God Will Use Our Suffering For The Good Of Others
From the vertical perspective, God's comfort assures us that we will be able to promote the same kind of comfort in others as well, "so that we will be able to comfort those who are in any affliction with the comfort with which we ourselves are comforted by God" (2 Cor. 1.4b). At times there is nothing more powerful than personal testimony. When we hear the empathy in the voice of others who have likewise suffered, it can often land on us like a healing balm to the soul. This is why Paul is going to share His own experience with the church, to comfort them as one who knew what it meant to suffer. We derive our comfort today both from the testimony and experience of others but also and more importantly from the testimony of Scripture (cf. Rom. 15.4).
Assurance That God Will Comfort Us To The Degree That We Suffer
God also gives us the assurance that He meets us in the degree that we suffer, "For just as the sufferings of Christ are ours in abundance, so also our comfort is abundant through Christ" (2 Cor. 1.5). Here, Paul is referring to their suffering in the context of persecution. However, as he has already explained God comforts us in "all our affliction" so that we would then encourage those who are experiencing "any affliction." The reality is, whether you are talking about persecution or personal illness; all suffering has the common ingredient of pain in it.
The focus here however is in the word, "abundance." It is a play on words really. Paul is in essence saying that to do degree that we suffer, here abundant suffering for Christ, God is ready to dispense His all-merciful comfort "through Christ" that will meet the need of the hour. If you suffer because of some discouragement, whether because you have had a difficult time at work, in the marriage, with the bills or with your body; God is ready to instill in us comfort through the promises in His word supremely manifested through Jesus Christ. It is assurance that is rooted in God's all-sufficient grace. This was the only way Paul was able to accept whatever may come have come his way and it is the only way we will be able to do the same:
2 Corinthians 12:9-10 9 And He has said to me, "My grace is sufficient for you, for power is perfected in weakness." Most gladly, therefore, I will rather boast about my weaknesses, so that the power of Christ may dwell in me. 10 Therefore I am well content with weaknesses, with insults, with distresses, with persecutions, with difficulties, for Christ's sake; for when I am weak, then I am strong.
We are to be strengthened by grace. Whether it is the grace of patience when the kids have grown up and they still acts like 'kids.' Whether it is the grace of faithfulness when we are tempted to be fickle-hearted Christians that lack resolve, lack commitment and lack character. Whether it is the grace of endurance as we're being persecuted by our culture because of our staunch devotion to the word of God and biblical morals. Whether it is the grace of eternity at the hour of death; the grace of God enables us to trust in our Shepherd who will walk with us through the valley of the shadow of death so that we will fear no evil (Ps. 23). Whatever the occasion, however strong the trial and regardless of how severe the affliction; we can be assured that just as we share in Christ's sufferings, so too, we will be compensated with His abundant comfort.
Suffering With Purpose
Paul moves from the assurance of God's comfort in the midst of our sufferings to the dignity of our suffering by pointing out that our suffering has purpose. This might be the most debilitating part of our trials; the thought that we are suffering for nothing can overwhelm our spirits and drag us into the dungeon of despair. Therefore the principle that Paul gives us here can prove invaluable. There are two dimensions of this we can highlight here; the personal and the ecclesiastical.
The Personal Effects
On a personal level we know that our suffering, which we are not limiting to persecution, has a distinctly sanctifying purpose both for the church and for the individual. On an individual level, nothing will mature us faster than trials when they are experienced with the right perspective and with the right heart (notice James' emphasis on approaching our trials with a particular attitude i.e. joy).
Romans 5:3–4 3 And not only this, but we also exult in our tribulations, knowing that tribulation brings about perseverance; 4 and perseverance, proven character; and proven character, hope;

James 1:2–4 2 Consider it all joy, my brethren, when you encounter various trials, 3 knowing that the testing of your faith produces endurance. 4 And let endurance have its perfect result, so that you may be perfect and complete, lacking in nothing.
The Ecclesiastical Effects
There is also another purpose in for our suffering— the sanctification of the church. The NT everywhere teaches us that our personal lives are inextricable from the life of the church. How you live and what you do matters to God and affects the church. In other words, our personal holiness is also has consequences for the entire body of Christ (1 Cor. 5.6; Gal. 5.9). This can obviously be both negative and positive. On a positive note, when we suffer, the body of Christ can be strengthened by our example as we endure our trials and tribulations with joy, hope and faith:
Philippians 1:12–14 12 Now I want you to know, brethren, that my circumstances have turned out for the greater progress of the gospel, 13 so that my imprisonment in the cause of Christ has become well known throughout the whole praetorian guard and to everyone else, 14 and that most of the brethren, trusting in the Lord because of my imprisonment, have far more courage to speak the word of God without fear.
In 2 Cor. 1.6-7 Paul makes much the same point. His suffering was for the greater benefit of the Corinthian church; here in the context of persecution of course. There is a benefit derived from His suffering, "But if we are afflicted, it is for your comfort and salvation" (2 Cor. 1.6a) and there was a benefit derived from the relief that he experienced in the midst of his suffering, "or if we are comforted, it is for your comfort, which is effective in the patient enduring of the same sufferings which we also suffer" (2 Cor. 1.7b). Paul's logic is that we all suffering in the "same" ways though maybe not the exact circumstance, though maybe not to the exact degree, though maybe not with the same outcome; the point is, we still share in suffering.
Paul's only hope was that he would have fellowship with the Corinthians whether in suffering or in comfort, that they would take on no other perspective, "our hope for you is firmly grounded, knowing that as you are sharers of our sufferings, so also you are sharers of our comfort" (2 Cor. 1.7). This also shows that Paul was confident that true Christian perseverance works in this way. All of these dimensions of suffering show us that our suffering is not in vain (cf. 1 Cor. 15.58). The world simply has no purpose for their suffering so they turn to substance abuse; drugs, alcohol, prescription drugs, or immorality, narcissistic fatalism often expressed on social media or suicide. Of course those outlets never transcend the trials of life leaving them without hope.
Suffering With Hope
Suffering can go from important minor things to intense and major pain. All suffering is significant and matters dearly to those who are suffering and those who love the person who is presently experiencing suffering. No suffering should be minimized whether it is emotional suffering, suffering because of sin or doubt, suffering from loneliness, suffering because of circumstances in your marriage, your family or at work. Whether you are talking about the bills or bullying at school— all suffering is real and vexing and to the soul. And yet, there is an intensification of suffering as well. Suffering that rises even beyond our everyday trials, a suffering that has the power to define you. Suffering that can cause everything in you life to come to a screeching halt.
In the case of the apostle Paul, it was a matter of life and death, "For we do not want you to be unaware, brethren, of our affliction which came to us in Asia, that we were burdened excessively, beyond our strength, so that we despaired even of life; 9 indeed, we had the sentence of death within ourselves" (2 Cor. 1.8-9a). Sadly, many are tempted to fall apart at this all-important juncture. They run into this level of suffering and respond with despair. Of course we are all weak and in and of ourselves, we all are tempted to despair in our own way. Life threatening trials have a way of bringing us to this breaking point. Thankfully the apostle Paul became very vulnerable here, speaking frankly about his psychological state of mind where he felt overwhelmed, "burdened excessively", totally helpless, "beyond our strength" and even hopeless, "we despaired even of life", where the only thing your body and mind are telling you is that are "toast", "we had the sentence of death within ourselves." Paul is seemingly saying, that we can lose the capacity to cope, we can lose the capacity to fight, and we can lose the will to live.
But of course, this is suffering on the surface. This is suffering according to appearance and what man sees and thinks about his/herself apart from the gospel. We know this because Paul will go on to give us the paradoxical power of the Christian life, its dynamics and the reality of the believer's endurance:
2 Corinthians 4:7–12 7 But we have this treasure in earthen vessels, so that the surpassing greatness of the power will be of God and not from ourselves; 8 we are afflicted in every way, but not crushed; perplexed, but not despairing; 9 persecuted, but not forsaken; struck down, but not destroyed; 10 always carrying about in the body the dying of Jesus, so that the life of Jesus also may be manifested in our body. 11 For we who live are constantly being delivered over to death for Jesus' sake, so that the life of Jesus also may be manifested in our mortal flesh. 12 So death works in us, but life in you.
When we see the purifying purpose of our sufferings, God meets us in the intensity of our sufferings. The more intense our suffering gets the more we are forced to fix our hope solely on the living God. When doctors fail, when counsel does not break through, when our spouse, family and friends are no longer able to revive you, fix your hope on the living God. Why? Because He can heal you? No! Because He can raise you up incorruptible, immortal and no longer susceptible to the sting of death and power of sin, "indeed, we had the sentence of death within ourselves so that we would not trust in ourselves, but in God who raises the dead" (2 Cor. 1.9). By the time you have fixed your hope on "God who raises the dead", you have bypassed trusting in yourself, trusting in medicine, trusting in finances, trusting in doctors so that your hope cannot be diminished by the failures of the professionals or the unsanctified wisdom of family and friends who are well meaning but often simply cannot understand (cf. Job 42.7-9). The greatest hope for the present life is a hope that is fixed on nothing that belongs to this transient world (cf. 1 Cor. 7.31; 1 John 2.17). Paul had a transcendent hope that could not be taken away by the fragile form of this world (2 Cor. 4.16-18).
It is often the case that when our hope is firmly fixed in heaven, God will send us help on earth. Paul showed this to be true, "who delivered us from so great a peril of death, and will deliver us, He on whom we have set our hope. And He will yet deliver us," (2 Cor. 1.10). Notice Paul's need to reiterate his hope for he says it again, "He on whom we have set our hoped." The verb that Paul uses here is in the perfect tense, which speaks of an absolutely settled hope; a hope that should never be questioned, a hope that should not be doubted and a hope that can never fail us. When our hope is firmly fixed upon the Lord, our trials cannot take from us the only thing that can hold us up and keep us looking upward and onward.
Our hope however is also extremely practical. Amazingly, Paul moves from the divine decrees to the practical means that God uses to bring them to pass, "you also joining in helping us through your prayers, so that thanks may be given by many persons on our behalf for the favor bestowed on us through the prayers of many" (2 Cor. 1.11). Here we could say that Paul gives us the prayer, the praise and the providence that is involved in the relief effort in our sufferings. Suffering should provoke us to aid one another in prayer knowing that it will result in praise or "thanks" to God by the church for His providential favor or grace of bringing us relief from an affliction or suffering we did not expect to be delivered from.
The result from all of this is that we have a God who knows and understands our suffering, who uses our trials for the good of others, who meets with His all-sufficient grace so that His grace intensifies even as our suffering may increase. God reveals to us that our suffering has a purpose as He purifies us and sanctifies His church through our suffering. Therefore, we should never be hopeless and we should never feel helpless. Instead we must fix our hope completely on the living God, pray and be prayed for as we wait for God's grace to revive and deliver us.