Sacrificing for the Sake of the Gospel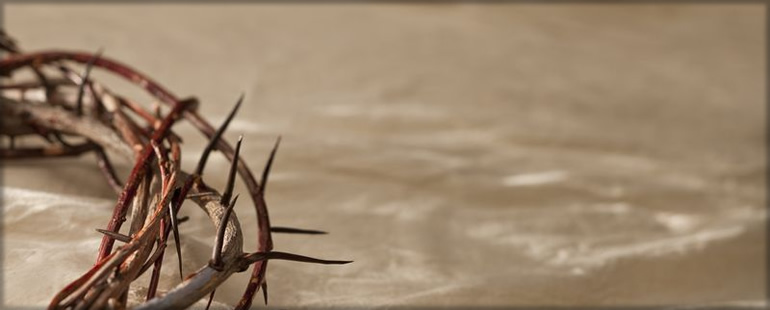 Text and Exposition
7"Or did I commit a sin in humbling myself so that you might be exalted, because I preached the gospel of God to you without charge? 8 I robbed other churches by taking wages from them to serve you; 9 and when I was present with you and was in need, I was not a burden to anyone; for when the brethren came from Macedonia they fully supplied my need, and in everything I kept myself from being a burden to you, and will continue to do so. 10 As the truth of Christ is in me, this boasting of mine will not be stopped in the regions of Achaia. 11 Why? Because I do not love you? God knows I do!"
7 Ἢ ἁμαρτίαν ἐποίησα ἐμαυτὸν ταπεινῶν ἵνα ὑμεῖς ὑψωθῆτε, ὅτι δωρεὰν τὸ τοῦ θεοῦ εὐαγγέλιον εὐηγγελισάμην ὑμῖν; 8 ἄλλας ἐκκλησίας ἐσύλησα λαβὼν ὀψώνιον πρὸς τὴν ὑμῶν διακονίαν, 9 καὶ παρὼν πρὸς ὑμᾶς καὶ ὑστερηθεὶς οὐ κατενάρκησα οὐθενός· τὸ γὰρ ὑστέρημά μου προσανεπλήρωσαν οἱ ἀδελφοὶ ἐλθόντες ἀπὸ Μακεδονίας, καὶ ἐν παντὶ ἀβαρῆ ἐμαυτὸν ὑμῖν ἐτήρησα καὶ τηρήσω. 10 ἔστιν ἀλήθεια Χριστοῦ ἐν ἐμοὶ ὅτι ἡ καύχησις αὕτη οὐ φραγήσεται εἰς ἐμὲ ἐν τοῖς κλίμασιν τῆς Ἀχαΐας. 11 διὰ τί; ὅτι οὐκ ἀγαπῶ ὑμᾶς; ὁ θεὸς οἶδεν.
Preliminary Thought
"This section is meant to draw an even bigger contrast between Paul and the false teachers. It also prepares the church for Paul's all out assault on his opponents who are ultimately renounced as emissaries of Satan. Here Paul is confronting the accusation of sinful pride. The Corinthian intruders have taken advantage of Paul's absence by suggesting that his financial independence from the church was another sign of Paul's inferiority to those who were true apostles (probably those in Jerusalem). This caustic passage is refuting the charge that ultimately Paul did not love the church and was not jealous for it as earlier asserted but that Paul was actually being devious and had hidden motives which the Corinthians had yet to learn. This is why Paul is eager here to prove his integrity, explain his independence, and reassure the church of his love for them. Paul's opponents had no chance of taking Paul's boast from him that, as circumstance and evangelistic ministry called for, he would always preach the gospel free of change— freely he had received, freely he gave."
In the next major defense of the Paul's apostolic authority, the church is given a much-needed corrector regarding the true nature of Paul's financial dealings. It seems as if the false teachers have painted his sacrifice as pride and the refusal to receive financial support from the Corinthians as insubordination. This would show that Paul's heart toward them was closed off and that his love for them was superficial and pretentious. This is why Paul will feel the need to assert his love for them at the end of the section by calling God as witness to the genuineness of that love, "God knows I do" (ὁ θεὸς οἶδεν).
Furthermore, 1 Corinthians 9 comes into play in this text since there Paul had rigorously defended his apostleship on this very issue arguing that he had done no wrong (9.3-18); justifying the nature of his actions based on the gospel (9.19-23); and that his sacrifice was evidence of his discipline and endurance in the ministry (9.24-27). Paul also explained his financial integrity theologically arguing that the nature of spiritual sowing should result in reaping financial support for the minister much like the OT priesthood (9.4-14). Ultimately, Paul's actions were motivated by a willingness to adapt to the conditions the gospel and the ministry called for (9.15-18). 2 Corinthians represents the development, or better yet, the deterioration of Paul's reputation among the Corinthians due to his opponent's influence. In terms of finances, Paul had been slandered and misunderstood. Here Paul seeks to untangle the twisted web of deception the false teachers had spun. He does this by reversing their influence on a number of issues.
1.) From pride to humility
v.7,
7 "Or did I commit a sin in humbling myself so that you might be exalted, because I preached the gospel of God to you without charge? 8 I robbed other churches by taking wages from them to serve you;"
We cannot know for certain why the Corinthians would have perceived his unwillingness to take financial support as sin. It may have been that there were wealthy members in the church that took offense at Paul's "independence." Somehow the false teachers had twisted the humble example of Paul to depict him as a malicious and prideful minster who lacked the true marks of apostleship.
Maybe they used his financial independence as a way to reinforce their accusation that Paul was inferior to the Jerusalem apostles. Paul rejects all such caricatures, "did I commit a sin in humbling myself so that you might be exalted, because I preached the gospel of God to you without charge?" (ἁμαρτίαν ἐποίησα ἐμαυτὸν ταπεινῶν ἵνα ὑμεῖς ὑψωθῆτε, ὅτι δωρεὰν τὸ τοῦ θεοῦ εὐαγγέλιον εὐηγγελισάμην ὑμῖν). This is the first part of a two part question spoken with emphatic irony. With this question Paul points out the obvious; how could he be blamed for humbling himself when his humility resulted in their "exaltation" (ὑψόω). In other words, they were multiplied by his minus, they increased while he decreased, they were "exalted" by his "humbling" (ταπεινόω) himself by refusing financial support.
The first reason why Paul saw this from this perspective is due to lawful pastoral privileges. What Paul refused to take from the Corinthians was rightly his:
1 Corinthians 9:12 12 "If others share the right over you, do we not more? Nevertheless, we did not use this right, but we endure all things so that we will cause no hindrance to the gospel of Christ."
Paul's humility consisted in what he was willing to sacrifice. He was fully entitled to receive support from the church for preaching the gospel to them. Yet, he willingly forewent that right so that he could be the most effective minister he could be. The second part of his question highlights this, "because I preached the gospel of God to you without charge?" (ὅτι δωρεὰν τὸ τοῦ θεοῦ εὐαγγέλιον εὐηγγελισάμην ὑμῖν). It is without charge because it is God's gospel. Yet, as the church had been founded and unbelievers turned into believers through the free preaching of the gospel and a church was established; God ordained the support of his gospel ministers by the gospel (Mt. 10.10). The theology of this Paul had already developed in his first letter to them.
In 1 Corinthians Paul argued that he had the right to "eat and drink" (9.4); to get married like Peter, Jesus' brothers, and "the rest of the apostles", all of who had the right to "take along a believing wife" (9.5). Yet, even here we see Paul's sacrifice. Paul was not married and even if he was he no longer was at the time of his writing and apostleship. It may be that Paul, Barnabas, and possibly Timothy had foregone the privileges of marriage and family for the sake of the gospel.
Furthermore, Paul points out that it seems as if only he and Barnabas were required to work while others refrained (9.6). Paul argues from civil law and agriculture (9.7); and from the Law (9.8-9); from the principle of sowing and reaping (9.10-11); from the priesthood (9.13); and from the instructions given by Jesus himself (9.14; cf. Mt. 10.10; Lk. 10.7; 1 Tim. 5.18). All of these lines of argument proof that support was his right. However, at this point this is not Paul's point; here his point is his right to sacrifice for the sake of the gospel— a desire also expressed in 1 Corinthians 9:
1 Corinthians 9:15–18 15 "But I have used none of these things. And I am not writing these things so that it will be done so in my case; for it would be better for me to die than have any man make my boast an empty one. 16 For if I preach the gospel, I have nothing to boast of, for I am under compulsion; for woe is me if I do not preach the gospel. 17 For if I do this voluntarily, I have a reward; but if against my will, I have a stewardship entrusted to me. 18 What then is my reward? That, when I preach the gospel, I may offer the gospel without charge, so as not to make full use of my right in the gospel."
The church had taken Paul's sacrifice from a completely different perspective— seeing his refusal to take support as an expression of pride and not humility. But here one can easily see the extent of Paul's sacrifice for he was so committed to the free preaching of the gospel that he, "robbed other churches [as it were] by taking wages from them to serve you" (ἄλλας ἐκκλησίας ἐσύλησα λαβὼν ὀψώνιον πρὸς τὴν ὑμῶν διακονίαν). This shows just how much the church should have appreciated Paul's conduct. Ironically, the false teachers had turned this sacrifice into selfishness. The churches that he is referring to no doubt were the Macedonians mentioned in v.9. It is probably true at this time that the Philippians were Paul's main source of support (cf. Phil. 4.15).
Paul was unwilling to take money from the Corinthians; rather he took money from a more established church, a mature church like Philippi in order to reduce as many hindrances to the spread of the gospel as possible. This should serve as a template for any church involved in missions. The missionary who is seeking to plant a biblical church should be so financially liberated that he does not need to burden new converts with financial support. This should serve as an incentive for churches to supply the needs of their missionaries and free them to preach the gospel without charge and without offense; this was Paul's attitude in all things:
2 Corinthians 6:3–4 3 "giving no cause for offense in anything, so that the ministry will not be discredited, 4 but in everything commending ourselves as servants of God,"
2.) From insubordination to independence
v.9,
9"and when I was present with you and was in need, I was not a burden to anyone; for when the brethren came from Macedonia they fully supplied my need, and in everything I kept myself from being a burden to you, and will continue to do so."
Far from being insubordinate to anyone in Corinth, Paul's independence was really a blessing for it alleviated the church form having to worry about Paul's needs. Paul's needs had been supplied by the coming of Silas and Timothy in Acts 18 where Paul goes from bi-vocational ministry to full time ministry where nothing stood in his way from being completely devoted to the ministry of the Word:
Acts 18:1–5 1 "After these things he left Athens and went to Corinth. 2 And he found a Jew named Aquila, a native of Pontus, having recently come from Italy with his wife Priscilla, because Claudius had commanded all the Jews to leave Rome. He came to them, 3 and because he was of the same trade, he stayed with them and they were working, for by trade they were tent-makers. 4 And he was reasoning in the synagogue every Sabbath and trying to persuade Jews and Greeks. 5 But when Silas and Timothy came down from Macedonia, Paul began devoting himself completely to the word, solemnly testifying to the Jews that Jesus was the Christ."
Even though Paul had been "in need" (ὑστερέω) he refused (οὐ) to be "a burden to anyone" (κατενάρκησα οὐθενός). Timothy and Silas had "fully supplied" Paul's needs (ὑστέρημά). There generosity resulted in the furtherance of the gospel and the establishment of the Corinthian church. In every way and "in everything" (ἐν παντὶ) Paul kept himself from being a "burden" (ἀβαρῆ). They had taken Paul's independence as a sign of insubordination; at least this is what they had probably been told as a part of the false teacher's attempt to discredit him. Paul's opponents probably argued that based on the quality of his speech (10.10) he was unworthy of wages. But Paul knew the false teachers had become a burden to them even taking advantage of them (11.20). Kent Hughes writes:
"Obviously, Paul's raising the subject of money put this opponents back on their heels. They knew that Paul's example made them look shabby. In spite of their assertion that it was a mark apostolic dignity to be supported by the congregation and that Paul refused support because he knew he did not match their apostolic level, they knew they were a burden to the Corinthians he was not." (Kent Hughes, 2 Corinthians, Power in Weakness; p.197).
Paul was also committed to this strategy of ministry among the Corinthians; especially as the church is struggling for its identity, Paul would not receive support from Corinth until the church was established, "in everything I kept myself from being a burden to you, and will continue to do so" (ἐν παντὶ ἀβαρῆ ἐμαυτὸν ὑμῖν ἐτήρησα καὶ τηρήσω). Paul had no intention to ever charge for the gospel and as often as he felt the circumstances called for it, he was willing to sacrifice his rights for the sake of the gospel and not ever being a burden to anyone.
Ultimately the true tragedy in what the Corinthians were being led to believe resulted in the perversion of Paul's love for the church. Because Paul truly loved them he was unwilling to burden them:
2 Corinthians 12:14–16 14 "Here for this third time I am ready to come to you, and I will not be a burden to you; for I do not seek what is yours, but you; for children are not responsible to save up for their parents, but parents for their children. 15 I will most gladly spend and be expended for your souls. If I love you more, am I to be loved less? 16 But be that as it may, I did not burden you myself; nevertheless, crafty fellow that I am, I took you in by deceit."
When Paul speaks of "deceit" it is meant to combat the false accusations of his opponents who were suggesting Paul's true monetary intentions had not yet be revealed. Paul corrects this by reminding them that even his emissaries acted with the same financial integrity, "the same spirit and walk in the same steps?" (12.18). Paul and his associates were financially independent in order to be a blessing to the church and effective in the ministry. This was Paul's ultimate purpose:
1 Corinthians 9:22–23 22 "To the weak I became weak, that I might win the weak; I have become all things to all men, so that I may by all means save some. 23 I do all things for the sake of the gospel, so that I may become a fellow partaker of it."
3.) From insensitivity to Integrity and love
v.10-11,
10"As the truth of Christ is in me, this boasting of mine will not be stopped in the regions of Achaia. 11 Why? Because I do not love God knows I do!"
Paul begins to affirm his love or them first by declaring his sincerity in Christ, "as the truth of Christ is in me" (ἔστιν ἀλήθεια Χριστοῦ ἐν ἐμοὶ). Speaking truthfully in Christ was a result of having Christ's mind (1 Cor. 2.16) and Christ's Spirit (Rom. 8.9) residing within him (see, A. Plummer, International Critical Commentary, II Corinthians (Edinburgh: T & T Clark, 1948) p. 306). This phrase represents the strongest possible way Paul could assert his personal integrity. Paul customarily evoked God as his personal witness to his integrity (cf. Rom. 1.9; 9.1; 1 Thess. 2.5, 10; 1 Tim. 2.7):
2 Corinthians 11:31 31 "The God and Father of the Lord Jesus, He who is blessed forever, knows that I am not lying."

2 Corinthians 1:23 23 "But I call God as witness to my soul, that to spare you I did not come again to Corinth."

Romans 9:1 1 "I am telling the truth in Christ, I am not lying, my conscience testifies with me in the Holy Spirit,"
Because Paul was fully confident in his purity of motive he had no desire to ever change his practice (cf. Prov. 3.20-26; 10.9). Regardless of what others may say of him or what his adversaries may have slanderously reported about him; the nature of Paul's boasting would not change, "this boasting of mine will not be stopped in the regions of Achaia" (ἡ καύχησις αὕτη οὐ φραγήσεται εἰς ἐμὲ ἐν τοῖς κλίμασιν τῆς Ἀχαΐας). Paul was not at all concerned with being judged by men; his accountability before God was the only thing that motivated him in the ministry (1 Cor. 4.1-5; cf. Acts 23.1).
The substance of Paul's boasting points back to v.9 where Paul refused to be a burden on his converts for the sake of the gospel. Paul will go into extensive detail regarding his sacrifice in the gospel in vv.22-33; here Paul is content to characterize his apparent weakness in refusing financial support from his converts as a means of boasting and furthermore evidence of his love for the church. It did not matter if some were trying to say that Paul was being prideful, cold, or insubordinate— Paul's ultimate passion was for building up the church through sacrificial love (12.19). Paul's mention of the "regions of Achaia" (τοῖς κλίμασιν τῆς Ἀχαΐας) probably show the extent of the false teacher's influence as well as the extent to which Paul was prepared to go in order to defend his manner and methods of ministry.
Paul's final appeal the Corinthians answers the question (διὰ τί;) of his motive for going to such lengths to protect his "boast" (ἡ καύχησις). It was not because of pride (11.9), it was not because he sought to intimidate them (10.9), unlike his opponents, it was not because he was looking to take advantage of them (12.17-18; cf. 11.20), it was not because he was competing with others (Gal. 2.6), it was not because we was looking to win a popularity context (1 Cor. 1.17), and it was not because he was seeking the approval of man (10.18); the ultimate reason for Paul's resolve was his love for the church (11.1-3)— a fact to which he could attest before the all-knowing God (ὁ θεὸς οἶδεν).
Once again, Paul had vindicated himself to be a true churchman (cf. 2 Tim. 2.10). Although he was slandered as being prideful, nevertheless he was actually truly humble in seeking nothing for himself, although he was accused of being insubordinate nevertheless his independence proved to be a blessing, and although he accused of being cold, insensitive and detached nevertheless he was motivated by a glowing passion for the purity of the church which he loved with all his heart because it is the very bride of Christ who will appear in glory before Him on the last day (1 Thess. 2.19; 3.13).