Saved by the Washing of Regeneration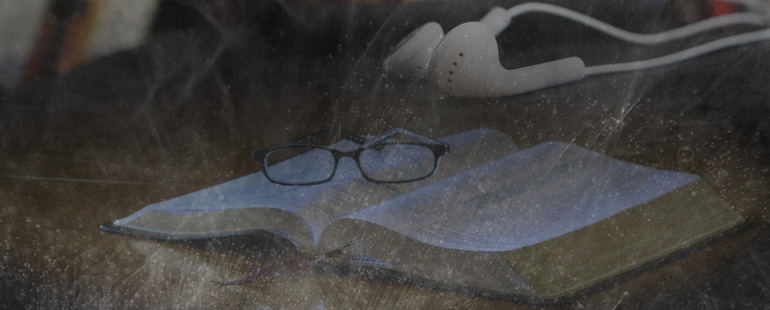 Titus 3:3-7

3 For we also once were foolish ourselves, disobedient, deceived, enslaved to various lusts and pleasures, spending our life in malice and envy, hateful, hating one another. 4But when the kindness of God our Savior and His love for mankind appeared, 5He saved us, not on the basis of deeds which we have done in righteousness, but according to His mercy, by the washing of regeneration and renewing by the Holy Spirit, 6whom He poured out upon us richly through Jesus Christ our Savior, 7so that being justified by His grace we would be made heirs according to the hope of eternal life.
Our text today is found in this letter written by the Apostle Paul in which he is giving instruction to this brother named Titus who has been appointed as an Elder in the churches on the island of Crete
We looked a few months ago at Titus chapter 2 where Paul layed out for Titus all of the different ways that the different types of Christians in the church were to function in the church and in the world.
And Paul said in verse 10 of chapter 2 that all of this instruction that he was giving on godly living was for the purpose of adorning the doctrine of God our Savior.
And what was this doctrine that we are to be adorning with our holy lives? Paul explained in verses 11-14 that the doctrine which we are to be adorning is the doctrine of God's grace, the grace that came to us through the appearing of our Savior Christ Jesus in His incarnation.
This grace which not only saves us from the wrath of God but the grace which is continually saving us from ourselves and from our sin; a grace which is instructing us to deny ungodliness and worldly desires and is instructing us to live sensibly, righteously, and godly in this present age.
So chapter 2 was about our good works adorning the grace of God
Now what is so interesting to me as you read on from chapter 2 into chapter 3 it is almost as if Paul felt like he just hadn't said enough about the beauty of this salvation which Jesus purchased for us and why it should inspire Titus' church to godly living.
I say this because after Paul seemingly finished his thoughts in chapter 2, in chapter 3 he moves right back into the same glorious realities of this salvation that we had just been given and how this salvation brings about a change in the Christian that produces good deeds.
And so as Paul moves in here to chapter 3, he is once again going to remind the churches of the glories of the grace which they have received and in so doing Paul will actually address a particular aspect of our salvation that he did not explicitly mention in chapter 2.
This aspect of the grace of God that Paul will now mention is a favorite amongst good Calvinists like ourselves and the subject that Paul refers to is that of Regeneration (v5).
It's a very common term in the vocabulary and conversations of us in reformed circles and as common as it is in our language the NT interestingly enough only uses the term one time in the context of our personal salvation and it is here in Titus.
So, why is regeneration such a big deal to us if it is mentioned only once in the NT? It's because the concept or the doctrine of regeneration is spoken of in many other places in just slightly different words.
In John 3:3, Jesus refers to regeneration by calling it being "born again or born from above"
In Ephesians 2:5 Paul calls it "being made alive"
In James 1:18 James refers to this as "being brought forth as in being birthed"
This reality of the new birth is what Paul is also speaking about here in Titus 3; the doctrine of regeneration, being born again, or being made alive by God.
Now we'll get to all of this in verse 5, but Paul doesn't start off with this point about regeneration, but he begins with a much darker reality. In verse 3, Paul reminds us of why regeneration is needed in the first place. And the answer is, spiritually speaking; we were once not alive but spiritually dead.
Titus 3:3 For we also once were foolish ourselves, disobedient, deceived, enslaved to various lusts and pleasures, spending our life in malice and envy, hateful, hating one another. 3 Ἦμεν γάρ ποτε καὶ ἡμεῖς ἀνόητοι, ἀπειθεῖς, πλανώμενοι, δουλεύοντες ἐπιθυμίαις καὶ ἡδοναῖς ποικίλαις, ἐν κακίᾳ καὶ φθόνῳ διάγοντες, στυγητοί, μισοῦντες ἀλλήλους.
Quite the striking list of adjectives is it not?
We won't stop and examine each one of these characteristics of the unregenerate but the reality of our state before coming to Christ is ugly. Our condition prior to salvation is repulsive to God and Paul is not afraid to stack sinful behavior on top of sinful behavior in describing our lives at that time.
Why does Paul go to such extremes in writing out such a lengthy description here of our prior state?
With the context of the first few verses of chapter 3, Titus is told by Paul to instruct his flock to be obedient to the rulers and authorities over them, most of whom were not Christians.
So to help keep his church from being prideful and arrogant and therefore disobedient to those over them Paul reminds them of their past ways.
And as Paul goes on we will see that Paul does this so that Titus and his church and us by extension will appreciate the salvation that has been given to us.
What do you think when you read verse 3? Do you think, "That doesn't really sound too much like I ever was?" I've never been that bad.
If so, you are deceiving yourself because here as well as in Eph 2:3 Paul universalizes the condition of the yet unconverted. Even here in this verse Paul is likewise including himself in the statement, "For we also once were foolish ourselves".
Even the great Saul of Tarsus, the holier than thou Pharisee of Pharisees was in reality disobedient, deceived, enslaved to various lust.
The reason many don't see themselves as Paul describes them is because of the first description listed here.
"Foolish"- This word is primarily used in the NT to speak of a spiritual foolishness, just as Jesus used it in Luke 24:25 to describe those who had not grasped the reality of what the OT was all about, Jesus said to those 2 men, "Foolish and slow of heart to believe, all that the prophets have spoken." It's a spiritual foolishness and blindness
In the same way to not see yourself before your salvation as having been this evil is a sign of spiritual foolishness. You are slow to understand and grasp the standard by which Paul makes these statements. The standard is God and His righteousness and to not truly perceive His holiness is the reason that many will perish.
Many will remain comfortable their whole lives in their seemingly self righteousness comparing themselves to other unregenerate people not realizing they need Christ's righteousness in place of their own if they are ever going to be in God's presence.
Now what is really amazing is that even against this backdrop and description of our sinfulness and this repulsive nature that we lived in for so long, the amazing thing is what the following verses say……
Titus 3:4 But when the kindness of God our Savior and His love for mankind appeared, 5 He saved us, not on the basis of deeds which we have done in righteousness, but according to His mercy, by the washing of regeneration and renewing by the Holy Spirit, 4 ὅτε δὲ ἡ χρηστότης καὶ ἡ φιλανθρωπία ἐπεφάνη τοῦ σωτῆρος ἡμῶν θεοῦ,
First, don't you love it when the Bible says "but God"? If it wasn't for the "but God" verses in the Scriptures we would all be doomed.
Very similar to Ephesians 2:3 you were by nature children of wrath, even as the rest. But God being rich in mercy…..
Thank God for His kindness and His love for us, fallen mankind.
And notice how in verse 4 that God's kindness and love didn't remain unreachably transcendent but actually appeared. How do kindness and love appear?
The answer is that God's kindness and love appeared same way that the grace of God appeared in chapter 2 verse 11.
The grace, kindness, and love of God were all personified and revealed in the incarnation of the Son of God.
This is the kindness and love of God on display.
Never let anyone deceive you into questioning the love of God.
Never let your circumstances in life whisper into your ear that God does not love you.
Never let the fact that God has not stopped the absolute cliff dive of society into the utter depths of depravity all around us to question God's love and care for us.
God has once and for all made His love and kindness an unquestionable fact by sending His Son.
No greater love is there to lay down one's life. And this is exactly why Jesus took on flesh in the first place. To lay it down for us
Now in the coming of Christ we also see the fact that God's love and kindness is not arbitrary. God is just and righteous and does not simply forgive sinners without a payment for their sins. All of God's love and kindness is based on the work and payment made by the death of Jesus Christ.
It was by looking to this sacrifice of Jesus that was going to be given that God forgave the sins of the OT saints and it is by this substitutionary death that God extends His love and kindness and forgiveness to us now that live on this side of the cross.
All of God's saving love since the beginning of time has been based on this death of Jesus Christ
And so because of what Jesus did, verse 5 goes on to say…….
Titus 3:5 He saved us, not on the basis of deeds which we have done in righteousness, but according to His mercy, 5 οὐκ ἐξ ἔργων τῶν ἐν δικαιοσύνῃ ἃ ἐποιήσαμεν ἡμεῖς ἀλλὰ κατὰ τὸ αὐτοῦ ἔλεος ἔσωσεν ἡμᾶς
This is the great contrast here, the mercy of God through the coming of Jesus, His sinless life, death, and resurrection and therefore our salvation…….VERSUS our salvation on the basis of deeds which we have done in righteousness.
This is one of the great dividing lines between true Christianity and all other religions.
God's religion gives Him all of the glory and credit for man's salvation. Every religion of the world is based on just the opposite, some system of works righteousness by which man can save himself.
And sure, many pseudo Christian religions do have Jesus as a part of how they are made right before God by they all add to the work of Jesus in some way through human merit and there by forfeit all of the benefits of Christ's work.
This is the Gospel distinction, whether one is satisfied with God's work or if they put their trust in their works as well
There are many verses in the Scriptures that state the fact that man is not saved by works or works of the Law, for example Galatians 2:16 nevertheless knowing that a man is not justified by the works of the Law but through faith in Christ Jesus,
Or Romans 3:28 For we maintain that a man is justified by faith apart from works of the Law.
So how is it when so many texts so clearly exclude works from being a basis for one's salvation so many pseudo Christian religions still hold this erroneous view?
Well many take the phrase "of the Law" when it says "man is not justified by the works of the Law" to mean that Paul is simply excluding Old Covenant works from being a basis for their righteousness and there can be New Cov works that God does except as salvation worthy.
and so many trust in works that they don't think fit into the general category of works that Paul excludes so often as if the Scriptures are merely saying we are not saved by certain kinds of works.
But Paul here, and this is why I love this text so much, explicitly rules out any hope of making one's deeds the basis for salvation, because he says here not that we aren't saved by works of the law, or even works in general, but that even deeds which are done in righteousness are not the basis for God's saving us.
Not only are you not saved by works, you are not saved by works of the Law, nor are you saved by works done in righteousness. NO Possible human effort will save a man, not even his righteous deeds
Is baptism a righteous deed? Yes, then it can't be a basis for your salvation.
Is preaching the Gospel a righteous deed? Yes, therefore it can't be a basis for your salvation either.
Prayer, yes a righteous deed as well, therefore it's not going to work either.
The only basis for our salvation is strictly the mercy of God.
Mankind does not earn his salvation for he cannot.
Salvation is of the Lord and is according to His grace and choice to extend mercy or not
Because this is the reality, that God and His mercy is your only hope,
You must come to the place where you have abandoned all hope of saving yourself and your only hope is Christ. Where all of your faith and trust are in what Jesus did to save sinners.
Now, you would think that this wouldn't be that hard of a place for man to come to given the description that the Scriptures give of him, for instance verse 3. You would think man would be desperate for a savior.
The problem again is as verse 3 started off. Man is foolish.
He doesn't realize the horrible condition that he is in. He is self deceived, living in all kinds of various sins, being enslaved and led around in life by the chains of his various lusts and pleasures all the while thinking they are bringing him joy and satisfaction.
Ephesians 2 says it most pointedly concerning the unconverted. They are dead!
Spiritually dead that is, not physically because the body of the unbeliever is quite active in walking according to the course of this world, according to the prince of the power of the air, walking after the spirit that is now working in the sons of disobedience.
Paul describes this lost state in 2 Corinthians 4, where he says that the god of this world has blinded the minds of the unbelieving so that they might not see the light of the gospel of the glory of Christ….
If this then is the condition of fallen man, if "there are none who understand, if there is none who seeks for God" as Paul says in Romans 3, how is it that any come to Christ and are saved?
If man is blinded by Satan, If man is suppressing the truth in unrighteousness and not seeking after God then something must happen.
Man must be changed!
And that is exactly what God does when He saves someone.
When Christ has satisfied the wrath of God on the behalf of a sinner and God's mercy is being extended to that sinner and God has chosen to save him, He brings about this change in the spiritually dead sinner just as verse 5 describes,
5b by the washing of regeneration and renewing by the Holy Spirit, 6 whom He poured out upon us richly through Jesus Christ our Savior,
διὰ λουτροῦ παλιγγενεσίας καὶ ἀνακαινώσεως πνεύματος ἁγίου, 6 οὗ ἐξέχεεν ἐφ' ἡμᾶς πλουσίως διὰ Ἰησοῦ Χριστοῦ τοῦ σωτῆρος ἡμῶν,
By the washing of regeneration and renewing by the Holy Spirit: many commentators throughout church history have believed this word translated washing to refer to the act of baptism.
Immediately I have to disagree with interpretation first and foremost because if true it would be utterly contradictory to what Paul just said in the first part of verse 5.
You are not saved by deeds done in righteousness. And so the washing is not an external washing done to the body in obedience to God by which He rewards you with an internal washing done by the Holy Spirit Himself.
Not at all, the washing is an act of God not man. It's an act here particularly attributed to the 3rd person of the Trinity, the Holy Spirit. It is He, the Spirit, who is at work in this washing of regeneration and renewing and I take both the regeneration and renewing together both developing the same idea and reality.
So what about this work of the Spirit called here Regeneration?
God, based on the work of Christ is extending His mercy to save a man or women, and Paul says that God does this by Regenerating the person He is saving. What does this mean exactly?
Regeneration in the original is a compound word παλιγγενεσίας(palin genasias) palin=again genasias from ginomai= born or created
Here's Wayne Grudem's definition- Regeneration is a secret act of God in which He imparts new spiritual life to us.
---secret he says because it is an internal act and washing of the Spirit of God, you don't outwardly see the Spirit's work of regeneration although you will most certainly see the fruits of it.
So, that's a theological definition of regeneration but what I think would really help to get a fuller picture of just what Paul is referring to here in reference to regeneration and how God goes about saving a sinner is to look at some other passages in the Scriptures that speak to this same reality from which we can better develop the idea Paul is speaking of.
Let's begin in Ezekiel 36:25 where there in Ezekiel the context is God explaining to His people Israel how despite their continual rebellion, uncleanness, and hardness of heart against God that He will in His mercy act and will bring about a change in them that will result in the people of God being known and characterized by this glorious change as opposed to the all too familiar status of the Old Covenant people of Israel where most did not have the Spirit of God.
Ezekiel 36:25 God having already stated the reality of Israel's uncleanness, He says, "Then I will sprinkle clean water on you, and you will be clean; I will cleanse you from all your filthiness and from all your idols. "Moreover, I will give you a new heart and put a new spirit within you; and I will remove the heart of stone from your flesh and give you a heart of flesh. "I will put My Spirit within you and cause you to walk in My statutes, and you will be careful to observe My ordinances.
Now what can we take away from this promise of God here in relation to regeneration?
Notice again, this act of mercy is an act of God and not man, man is the rebellious sinner, God is the one graciously doing the necessary heart work.
Also, the text here in Ezekiel uses the same descriptors as Paul in Titus 3. Titus used the word washing, Ezekiel speaks of the cleansing of water that removes the filthiness of the idolater's heart.
Titus described this saving act of God as regeneration and renewal, where Ezekiel describes it as God taking out the old heart of stone and replacing it with a new heart of flesh.
And lastly Ezekiel likewise attributes the work to the Holy Spirit just as Titus 3:5 does.
This doctrine of God's bringing about the new birth is no new doctrine to the Bible. Ezekiel spoke of its realities in 600BC and because of this the people of God should understand it.
As you turn to John chapter 3, which is really the classic passage on regeneration and the new birth, we will see Jesus hold Nicodemus accountable for not being aware of this biblical doctrine.
John 3:3–10 The scene here of this Pharisee sneaking by cover of night to talk with Jesus, and as he meets with Him he greets Jesus by affirming that He must be from God due to the amazing miracles He is able to perform. Well, Jesus cuts with the small talk and gets right to the point with Nicodemus by talking about regeneration.
3Jesus answered and said to him, "Truly, truly, I say to you, unless one is born again he cannot see the kingdom of God." (Nicodemus doesn't understand the concept of being born again) 4Nicodemus said to Him, "How can a man be born when he is old? He cannot enter a second time into his mother's womb and be born, can he?" 5Jesus answered, "Truly, truly, I say to you, unless one is born of water and the Spirit he cannot enter into the kingdom of God. 6"That which is born of the flesh is flesh, and that which is born of the Spirit is spirit. 7"Do not be amazed that I said to you, 'You must be born again.' 8"The wind blows where it wishes and you hear the sound of it, but do not know where it comes from and where it is going; so is everyone who is born of the Spirit." 9Nicodemus said to Him, "How can these things be?" 10Jesus answered and said to him, "Are you the teacher of Israel and do not understand these things?
First from this passage notice the similar descriptors used again from what we've seen in Titus and Ezekiel as well. Jesus said you must be born of water and the Spirit. Speaking of the same reality that Ezekiel had written about. This washing which God does to the sinner symbolized by the water and again the Spirit being the agent of this new birth.
But here we see even more the pointed necessity of this new birth from Jesus. "Unless you are born again you cannot even see the kingdom of God" Unless God performs this merciful act in your life and washes your old dirty and perverted heart and gives you a new one, you cannot see or enter the kingdom of God.
Being born again is not a certain type of Christian. Some may ask if you are a born again Christian. Well there really is no other kind.
Being born again, God having given a sinner this new life is what makes one a Christian.
And lastly again from John 3:10, Jesus rebukes Nicodemus for not understanding the doctrine of regeneration. Jesus is not ok with theological ignorance.
Let this not be a burden to you but an encouragement to study even more these great doctrines of the Bible. There are so many who have trusted in Jesus and have been saved but really have no idea how or why God saved them. Jesus wants you to know the ins and outs of this amazing grace that He has given you.
Let's look really quickly at just a couple more texts that can help you with the new birth
Please turn to 1 Peter 1:3
I wanted to bring you to this text for the sole reason that many Christians these days think of the new birth as something that God does for you as a reaction to your repentance and faith as if we are the cause of our being born again.
1 Peter 1:3 3Blessed be the God and Father of our Lord Jesus Christ, who according to His great mercy has caused us to be born again to a living hope through the resurrection of Jesus Christ from the dead,
God causes man to be born again according to His great mercy. A sinner who is dead in his sins and transgression has no ability, nor desire to repent and believe in the Savior.
This is where God steps in and provides the necessary life in the dead sinner so that they will repent and believe in Christ. Peter sys that God causes us to be born again.
Now, lastly let's look at, James 1:18 Here in James 1:18 we see just at what place in time and through what means God brings His elect to new spiritual life.
18 In the exercise of His will He brought us forth (again this is the language of God birthing us, giving us life) by the word of truth, so that we would be a kind of first fruits among His creatures.
This is the means by which God brings a sinner to this new life. It's through the word of truth, the word of Christ, the Gospel.
God does not arbitrarily give new spiritual life to the tribal member out in the jungles who has not been brought the Gospel of Jesus Christ.
The Spirit of God saves men through the message of Jesus Christ. This is how God has set it up. He has chosen to use us, His people to communicate the message of His Son through which He extends His regenerating mercy to those whom He chooses.
We have the great privilege of being the messengers for the Most High King.
This is also why Romans 10 says, "How can they believe on Him in whom they have not heard? And how will they hear without a preacher?.........so faith comes from hearing, and hearing by the word of Christ."
God regenerates those He is saving through the preaching of the Gospel of Christ.
Well, we have seen repeatedly here in Titus 3 already how God centered the new birth is, how it is of God and not man. Man is spiritually dead and God is merciful, giving new life to dead sinners, it is only fitting that Paul follows all of this discussion of our undeserved salvation with verse 7
Titus 3:7 so that being justified by His grace we would be made heirs according to the hope of eternal life. 7 ἵνα δικαιωθέντες τῇ ἐκείνου χάριτι κληρονόμοι γενηθῶμεν κατ' ἐλπίδα ζωῆς αἰωνίου
Paul here restates the reality of verse 5, namely, God's having saved us, by saying it this way, "being justified by His grace"
The word Justification is not an exact synonym for salvation, but Paul uses this word often when referencing our salvation. He does this because our justification is such a fundamental and prominent aspect of the whole of our salvation that to be justified is to be saved.
Justification, more precisely, is the aspect of our salvation wherein God declares you to be just, or righteous. This happens at your conversion.
It is interesting the way Paul states the basis for our justification here isn't it….By Grace
What is missing here in this statement by Paul? Or what word do we normally associate with justification? Faith, do we not?
But what Paul is getting at here is that there is a more fundamental and foundational reason than faith for why you have been justified.
God's grace is what justifies you.
Now, faith is certainly a part of this grace, as Ephesians 2:8 tells us, our faith is a gift of God's grace, but it is not the actual basis for our receiving His grace. The saving grace we receive from God is based sole on His mercy.
His mercy and grace are actually what cause you to believe!
So to summarize, and to put our justification in its perspective or in its logical order with all the other aspects of salvation we have looked at today, it goes something like this.
First, Jesus appeared to take your sin upon Himself on the cross.
Based on the substitutionary work of Jesus, God extends His mercy to you while you are a foolish and disobedient sinner.
The Spirit of God through the preaching of the Gospel causes regeneration, your dead soul is given new life.
Because you have this new spiritual life you then quite naturally repent of your sin and trust in the Christ you now mysteriously see as glorious.
And with this Spirit wrought faith in Christ that you have, God justifies you, declares you to be righteous.
And that is Grace! All of God, completely unmerited and undeserved by us.
We are now adopted into God's family, heirs according to the hope of eternal life, the irrevocable promise of heaven which Pastor Emilio has been so apply showing us in 1 Peter!
Soli deo Gloria!