Sex and Sanctification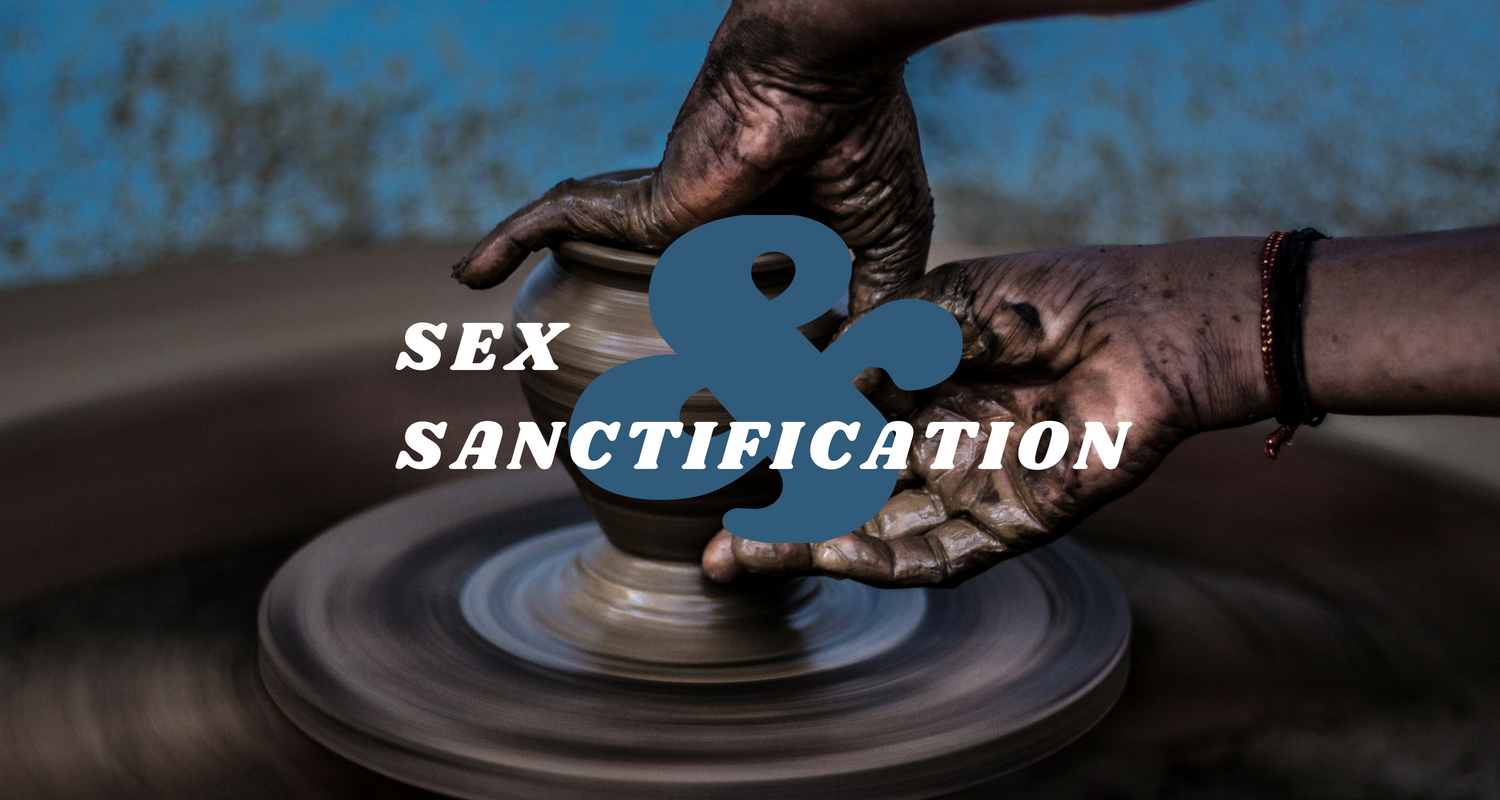 1 Thessalonians 4:1–8 1 Finally then, brethren, we request and exhort you in the Lord Jesus, that as you received from us instruction as to how you ought to walk and please God (just as you actually do walk), that you excel still more. 2 For you know what commandments we gave you by the authority of the Lord Jesus. 3 For this is the will of God, your sanctification; that is, that you abstain from sexual immorality; 4 that each of you know how to possess his own vessel in sanctification and honor, 5 not in lustful passion, like the Gentiles who do not know God; 6 and that no man transgress and defraud his brother in the matter because the Lord is the avenger in all these things, just as we also told you before and solemnly warned you. 7 For God has not called us for the purpose of impurity, but in sanctification. 8 So, he who rejects this is not rejecting man but the God who gives His Holy Spirit to you.
As Paul moves to speak about specific issues in the life of the church the apostle seems to have three major themes in mind. The sexual purity of the church (4.1-8), the love and reputation of the church (4.9-12), and the eschatology of the church (4.13-5.11). He begins with a focus on the sanctification of the church.
The Command Of Sanctification
Paul having already introduced the notion of what it meant to walk in a manner worthy of the Lord (2.12), here the apostle gets specific. He begins by setting the groundwork of his exhortation by reminding them of God's authority over their lives. Paul's exhortation was "in the Lord Jesus" (ἐν κυρίῳ Ἰησοῦ) which refers to the sphere of Christ's authority (cf. 5.12; 1 Cor. 5.4). Paul's directives "as to how you ought to walk" (τὸ πῶς δεῖ ὑμᾶς περιπατεῖν) were not rooted in his own opinion, or his own preferences, or his own manner of life as exemplary as he was; but much higher than that, Paul's instruction was rooted in the authority vested in him by God as an apostle of Jesus Christ the Lord (cf. 2 Cor. 2.17).
The overarching command has to do with pleasing (ἀρέσκω) God and that they "excel still more" (ἵνα περισσεύητε μᾶλλον). This last point is actually crucial because he has already spoken to them about pleasing God by walking worthy (2.12), receiving the word of God (2.13), their kindness toward their leaders (3.6), the increase of their love for each other (3.12). Here the emphasis is on continual growth. The word that Paul uses for "excel" (περισσεύητε) simply means to progress or to abound. Thus, the command of sanctification begins with an exhortation to resist complacency, stagnation, and apathy. Christianity is not about reaching as status quo or some cultural norm within the church; it is lifelong pursuit of sanctification, growth and maturity:
Philippians 3:12–15 12 Not that I have already obtained it or have already become perfect, but I press on so that I may lay hold of that for which also I was laid hold of by Christ Jesus. 13 Brethren, I do not regard myself as having laid hold of it yet; but one thing I do: forgetting what lies behind and reaching forward to what lies ahead, 14 I press on toward the goal for the prize of the upward call of God in Christ Jesus. 15 Let us therefore, as many as are perfect, have this attitude; and if in anything you have a different attitude, God will reveal that also to you;
This was the "commandments" (παραγγελίας) that Paul had given to the church, "by the authority of the Lord Jesus" (διὰ τοῦ κυρίου Ἰησοῦ). Although the NASB translates the phrase, "by the authority," the word "authority" is implied but not in the original. The ESV more literally says, "through the Lord Jesus." The implication however is that Paul is giving the basis for the believer's obedience. Paul's commands were rooted in Christ. All of the apostle's doctrine, teaching, tradition, or writings were connected to the head of the Church and it was His authority that they were bringing to bear upon the Church, not their own (cf. 1 Cor. 14.37; Gal. 1.1, 11-12; 2.7-8). Paul's exhortation, what the church received from him and his companions, and what we now have in the inscripturated word is ultimately rooted in the Christ's desire to see His Church consecrated and sanctified in the truth (John 17.17). This was there calling and this is our calling today.
The Calling Of Sanctification
Verses 3-7 formulate the heart of Paul's exhortation and the focus of this emphasis on sanctification. As we work through the text, we can consider each section as a different aspect of our calling towards greater purity and sanctification. Beginning with a call to abstain from sexual immorality.
A Call To Abstain From Sexual Immorality
Sanctification is our calling because it is God's "will" (θέλημα) meaning that this is God's expressed desire and revealed will for His people rooted in His holy Law. Sanctification is the act of being set apart for holy use. It implies consecration. From vessels in the temple to the vessel that is the believer, God's instruments are above all to be holy (cf. 1 Cor. 6.9-11, 12-20). This aspect of God's will does not require prayer, it does not entail mystery, it does not demand investigation; in the sense in which Paul makes this statement, sanctification is simply a matter of principle. It is simple truth, pure fact, non-negotiable Christianity. Sanctification and the pursuit of holiness is God's expressed will for His people and that is a universal principle that is rooted in God's own ontological being (cf. 1 Pet. 1.16).
The term "sexual immorality" (τῆς πορνείας) simply refers to any sexual relations of any kind that God has not sanctioned in His law. It refers specifically to the act of having unlawful relations before marriage in fornication, after marriage through adultery or any other form of cohabiting with someone other than your spouse. As a general principle, of sexual immorality in the bible can refer to anything that is not explicitly condoned by God in His word (cf. 1 Cor. 7; Heb. 13.4). It may come in one form or another, some more harmful and destructive than others, but at the end of the day anything that violates God's law on sexuality is immoral, impure and ungodly.
At this stage of Paul's instruction to the Thessalonians, his call for abstinence from all forms of immorality would have been only logical. Thessalonica was part of the central paganism of the Greco-Roman world. That world was largely based on immorality. The Roman Empire was altogether decadent. From homosexuality, to pedophilia, prostitution was rampant, Roman Emperors were largely homosexual themselves and the thought of fidelity to a monogamous marriage under God was totally foreign to Rome (see, John MacArthur, 1 & 2 Thessalonians,102). In a patriarchal society like Rome, women were often thought of as more like property than persons. It was very typical for a man to have mistresses for pleasure, concubines for domestic reasons and wives for having legitimate children (see, Gordon Fee, The First and Second Letters to the Thessalonians: NIGNT, 143). Rome is a perfect example of what happens to a culture that does not have any biblical foundations at all as part of their basic governance (cf. Rom. 1.18-32). This church was in that culture, they were immersed in a pornographic world of immorality. Visually, culturally, socially they could not get away from it but spiritually they were called to completely abstain from it.
From this general call to abstain from any and all sexual immorality, what follows in the exposition could be considered the manner in which we obey God's command. Paul moves from the life of the individual, to life in the culture, to life in the church.
A Call To Adopt A View Of Your Body That Is Holy
This initial step in the process of our sanctification from sexual sin begins with personal purity. Before, we get into this principle however, we should also point out that throughout church history, exegetes have differed on the interpretation of this passage for several reasons. The biggest reason is due to the term, "possess" (κτάομαι) which can be translated as the 'obtaining' of something. This led interpreters to interpret the term "vessel" (σκεῦος) in terms of a spouse. This alternative interpretation therefore argued that what Paul was saying is that each Christian man should known how to acquire a spouse in a godly way. The problem with this interpretation is that a wife is never referred to as a vessel that is to be acquired but only as a vessel that like the man who is also a vessel, can be said to be weaker for various biological reasons (cf. 1 Pet. 3.7). The wife is never called, the husband's vessel (MacArthur, 106). It seems better to see this in the historical interpretation as a reference to each person's body (cf. 2 Cor. 4.7).
But this reference to the body is not a reference to our physical bodies in general, but to our bodies in the sphere of sexuality in relation to our sexual lives and our sexual impulses. If we take the word "possess" (κτάομαι) to refer to the possession of our own bodies, this is then a calling to gain, or obtain control of our own bodies in a proper way in other words, in holiness or what Paul calls, "sanctification and honor" (ἐν ἁγιασμῷ καὶ τιμῇ). Of course the opposite of "honor" (τιμῇ) is shame, disgrace, degradation. That is precisely what sexual immorality produces, shame and regret (cf. Rom. 6.21).
A Call To Abandon Sinful Cultural Norms
In order for the church to understand what Paul means by "sanctification and honor" he brings in a powerful contrast from the world or the culture around them, "not in lustful passion, like the Gentiles who do not know God" (μὴ ἐν πάθει ἐπιθυμίας καθάπερ καὶ τὰ ἔθνη τὰ μὴ εἰδότα τὸν θεόν). In other words, Paul is telling us that to understand our calling for purity we need to understand the opposite of God's standard. The opposite of God's standard consists of two things, a lack of self-control and a lack of the knowledge of God. The world, rightly defined, is the world of unbelief, the world of immorality, and total depravity (cf. 1 John 2.15-17). The course of this world is the pursuit of self-gratification at any cost and although that pursuit can be conceived of in many ways- drunkenness, greed, gluttony, materialism, covetousness etc.- part of that pursuit consists in an insatiable pursuit of sexual deviancy; what Paul described as, "the practice of every kind of impurity with greediness" (Eph. 4.19).
The truth is that from the culture we will no help whatsoever in the pursuit of purity. The culture in fact cannot help us, it can only hinder us, stumble us, and present temptations and traps because the culture, any culture, every culture in fact belongs to the present form of things and at the heart of that is immorality and all manner of lust:
1 Peter 4:3–5 3 For the time already past is sufficient for you to have carried out the desire of the Gentiles, having pursued a course of sensuality, lusts, drunkenness, carousing, drinking parties and abominable idolatries. 4 In all this, they are surprised that you do not run with them into the same excesses of dissipation, and they malign you; 5 but they will give account to Him who is ready to judge the living and the dead.
A Call To Avoid Sinning Against The Body Of Christ
If the church is to reject the example and the moral norms of the world, than those sinful characteristics can never find their way into the church. Paul warns the church about the danger of sinning against each other and the defrauding of the brethren. What Paul has in view here of course is an exploitation of a brother and by extension a sister as well, that may come in the form of adultery in the church. The "matter" (πρᾶγμα) that Paul is referring to here of course is the sexual immorality detailed above. When the pursuit of purity is abandoned or compromised, the church runs the risk of sinning against each other and taking advantage of each other (the term "transgress" (ὑπερβαίνω) can have this meaning) for selfish and even sensual reasons.
Paul gives two universal principles for discouraging sinning against the body in this way, "because the Lord is the avenger in all these things, just as we also told you before and solemnly warned you" (διότι ἔκδικος κύριος περὶ πάντων τούτων, καθὼς καὶ προείπαμεν ὑμῖν καὶ διεμαρτυράμεθα). The term "avenger" (ἔκδικος) is only used one other place in the NT and that's in Romans 13.4 where civil authority like Roman guard or modern day law enforcement officer is said to be 'an avenger who brings wrath.' The term can be translated simply as punisher. If we fear the repercussions of our own sin, the devastation that our sins can bring upon us and others; we cannot imagine what God's wrath against sin will bring. Paul told the Colossians that God's wrath would come to punish sexual sin:
Colossians 3:5–6 5 Therefore consider the members of your earthly body as dead to immorality, impurity, passion, evil desire, and greed, which amounts to idolatry. 6 For it is because of these things that the wrath of God will come upon the sons of disobedience,
While the first principle is negative dealing with God's wrath leading to the path of judgment, the second principle is positive dealing with God's blessing and is the path of purity. One is a calling to fear God the other is a calling to obey God, "For God has not called us for the purpose of impurity, but in sanctification" (οὐ γὰρ ἐκάλεσεν ἡμᾶς ὁ θεὸς ἐπὶ ἀκαθαρσίᾳ ἀλλ' ἐν ἁγιασμῷ). When the believer engages in sexual immorality he or she lives in contradiction to their salvation and calling. God called us, God saved us for the purpose of purity in every way. Salvation itself is pure, walking with God is pure, communion with God is pure, prayer, worship, meditating on Scripture, studying Scripture, and serving God in His kingdom are all pure and holy enterprises of the Christian life. Furthermore, salvation will result in the complete sanctification and purity of the believer in heaven. Heaven will exclude everything that is not pure and that is where God's vengeance against all immorality will fully be seen (cf. Rev. 21.27; 22.10-11, 14-15).
The Consequence Of Sanctification
The consequences of our sanctification can be seen especially as we consider our doctrine of God. Specifically, as we consider the teaching of the apostles now inscripturated for us in God's word. It speaks to our view of Scripture and whether or not we see the Bible as God's all authoritative revelation. Paul's opening exhortation (παρακαλέω) now proves to be equivalent to God's own authority. This is why Paul gives a final warning, "So, he who rejects this is not rejecting man but the God" (τοιγαροῦν ὁ ἀθετῶν οὐκ ἄνθρωπον ἀθετεῖ ἀλλὰ τὸν θεὸν). Paul's solemn warning is that any one who rejects his counsel, his exhortation and instruction regarding sexual immorality, is ultimately at odds with God not man (cf. Ps. 51.4).
Paul not only gives us the warning of the consequence of sanctification but also the ultimate logic of it. That is where the Spirit comes in. When we reject God's word on immorality, or anything for that matter, but here specifically in terms of sexual purity, we are rejecting the God, "who gives His Holy Spirit to you" (τὸν [καὶ] διδόντα τὸ πνεῦμα αὐτοῦ τὸ ἅγιον εἰς ὑμᾶς). The reference to the Spirit at this point is only logical. In fact, it is exactly what should follow in Paul's thought since the "Spirit" himself was given to us precisely to sanctify us (cf. 1 Pet. 1.2). The implication here of course is that essential to our sanctification is the ministry of the Spirit. The Spirit is given to us to conform us in to God's image (2 Cor. 3.17-18), to convict all the world (John 16.5-11), to lead us (Gal. 5.18, 25), comfort us (Acts 9.31), fellowship with us (2 Cor. 13.14), liberate us from the curse of the law, sin and death (Rom. 8.2), and keep us obedient to God's word (Acts 5.32). The Spirit is also given to us so that through the Spirit, that is, through His agency, through His influence and power- bolstered by the word and the means of grace in the church (1 Pet. 1.2)- the Spirit is our divine mortifier through whom we put to death the deeds of the flesh as children of God:
Romans 8:12–14 12 So then, brethren, we are under obligation, not to the flesh, to live according to the flesh— 13 for if you are living according to the flesh, you must die; but if by the Spirit you are putting to death the deeds of the body, you will live. 14 For all who are being led by the Spirit of God, these are sons of God.
The Spirit also aids in our sanctification and mortification of sin through His gracious influences in our lives as He provokes us to walk in His fruit and the more we yield ourselves to those influences the more we will flourish. As Ian Hamilton writes:
"The Holy Spirit comes to plant the graces of Christ in our lives. He plants those graces in the inhospitable soil of our hearts where sin still lingers. As those graces are watered by the Word of God, by prayer, by the ministry of God's people, and by the fellowship of the saints, they flourish and squeeze sin out of our lives." (Edited by Joel R. Beeke and Derek W.H. Thomas, The Holy Spirit and Reformed Spirituality (Grand Rapids: Reformation Heritage Books, 2013) 103).
It is remarkable that knowing the destruction that sin brings, it is only because of sin that we do not avail ourselves to the mortification of sin in our lives. This is a terrible condition, a condition that Paul simply calls, "our weakness"; showing that we are in a great state of need, limitation, dependence and desperation. But Alas! Paul says, "the Spirit helps our weakness" (Rom. 8.26). Because of the critical importance that the Spirit has in our lives towards our sanctification and purity, Paul remind us why our sins and rebellion against God's authority is so offensive to God for it is God who gives us His Spirit for our good. He is for our good because He is the sin-combating, sin-crushing, sin-conquering Helper of God's people.