Strength, Peace, and Purity in Jesus Christ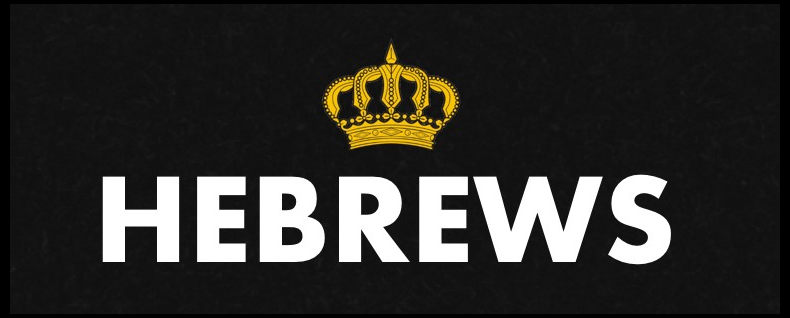 Hebrews 12:12–17 12 Therefore, strengthen the hands that are weak and the knees that are feeble, 13 and make straight paths for your feet, so that the limb which is lame may not be put out of joint, but rather be healed. 14 Pursue peace with all men, and the sanctification without which no one will see the Lord. 15 See to it that no one comes short of the grace of God; that no root of bitterness springing up causes trouble, and by it many be defiled; 16 that there be no immoral or godless person like Esau, who sold his own birthright for a single meal. 17 For you know that even afterwards, when he desired to inherit the blessing, he was rejected, for he found no place for repentance, though he sought for it with tears.
Based on the benefits of God's discipline in our lives, the church is now admonished to pursue various virtues that are in keeping with the New Covenant. For our author these virtues are rational since they should be the natural byproduct of participating in the New Covenant and having God's Law written on our heart through regeneration (8.10). That is why it could be said that what the New Covenant demands, Jesus Christ provides. Here is a call for strength, peace and purity through Jesus Christ.
Strength In The Church
Shortly after giving us the metaphor of the runner, the need to endure, the need for focus and the object of our race, Jesus upon whom we must fix our eyes; Hebrews recognizes and responds to the reality of spiritual fatigue. The language here of, "Drooping hands and weak knees depict exhaustion and discouragement, while strengthening them is a sign of determination to press on to the final goal" (O'Brien, Hebrews. 470). This language is only intensified by the fact that the word translated "feeble" (παραλύω) as in "knees that are feeble" (τὰ παραλελυμένα γόνατα); is a word often used of paralysis (cf. Lk. 5.24; Acts 8.7). Whether we are discouraged or simply exhausted because of the current state of our race; it is imperative that we focus on the strength of our salvation through Jesus Christ and the terror of God's impending judgment (10.26-27, 36-39).
Of course this call to "strengthen" the believers is corporate, it is in the context of church-life (note the use of the plural aorist imperative, ἀνορθώσατε). It stresses the duty of the church to encourage the exhausted, the weak and the waning among us (cf. Jude 22). We have the obligation to point these things out to each other when we see a fellow runner in the race growing weary, discouraged, and disillusioned. This same emphasis on encouragement is found in the Old Testament allusion from which the author is drawing:
Isaiah 35:3–4 3 Encourage the exhausted, and strengthen the feeble. 4 Say to those with anxious heart, "Take courage, fear not. Behold, your God will come with vengeance; The recompense of God will come, But He will save you."

Proverbs 4:26 26 Watch the path of your feet And all your ways will be established.
Thus, the issue that is of crucial importance here is the health of the athlete, the runner of v.1-3. The language here also speaks of a "dislocation" (ἐκτρέπω). The word has a wide range of meaning and was used in medial technical terminology for something being dislocated by being 'wrenched' out of place and 'turned aside' (see, BDAG). As the metaphor goes this is a clear theological and moral exhortation to continue running towards the New Jerusalem (12.18ff.) and not be hobbled by sin or hindered by unbelief, error and heresy, or apostasy. The church must therefore look for "the limb which is lame may not be put out of joint" (ἵνα μὴ τὸ χωλὸν ἐκτραπῇ). This is the purpose of the imperative to "strengthen" what is weak so that the member of the body is not finally ripped out of socket. This is reminiscent of Paul's body metaphor 1 Corinthians:
1 Corinthians 12:26 26 And if one member suffers, all the members suffer with it; if one member is honored, all the members rejoice with it.
But Christ has provided many safeguards to secure the health and strength of His covenant people. For one we have God's revelation, the word of God which teaches about all things and protects us from the heretical influences antichrist spirit or false teachers that seek to undermine the gospel (cf. 1 John 2.26-27; 4.1-6). He has also practically given us one another i.e. the church for the same purpose of protecting the sheepfold. This is to be understood comprehensively from the shepherds that teach and preach and guard the flock and each individual member that strengthen others who are weak and lame, exhausted spiritually and discouraged and who are easy prey for the evil one (cf. 1 Pet. 5.8-11):
Hebrews 3:12–14 12 Take care, brethren, that there not be in any one of you an evil, unbelieving heart that falls away from the living God. 13 But encourage one another day after day, as long as it is still called "Today," so that none of you will be hardened by the deceitfulness of sin. 14 For we have become partakers of Christ, if we hold fast the beginning of our assurance firm until the end,
Hebrews 10:23–25 23 Let us hold fast the confession of our hope without wavering, for He who promised is faithful; 24 and let us consider how to stimulate one another to love and good deeds, 25 not forsaking our own assembling together, as is the habit of some, but encouraging one another; and all the more as you see the day drawing near.
Peace With All Men
Next the New Covenant calls for peace and holiness, "Pursue peace with all men, and the sanctification without which no one will see the Lord" (Εἰρήνην διώκετε μετὰ πάντων καὶ τὸν ἁγιασμόν, οὗ χωρὶς οὐδεὶς ὄψεται τὸν κύριον). Two practical things are presented here that will advance the cause of our assurance and confidence in the New Covenant. The first is the pursuit of "peace" (Εἰρήνη). This peace is not discriminatory but rather universal in its scope, "Pursue peace with all men" (Εἰρήνην διώκετε μετὰ πάντων). In the context, it is only logical that the author should choose this Christian virtue from other virtues. First, peace describes the result of being trained by God since it, "yields the peaceful fruit of righteousness" (12.11). In other words, having been spiritually trained by God's hand of discipline results in righteous conduct that is characteristic of a tranquil and subdued spirit that no longer resists God's will. Second, the emphasis on "peace" is a necessary reminder that in the fact of persecution and oppression, we are called to "bless" our persecutors and indeed to do good to people that hate us (cf. Mt. 5.11-12, 43-45, Lk. 6.27-36).
Next we are also called to "pursue… the sanctification" (διώκετε... τὸν ἁγιασμόν). This part of the exhortation reminds us that sanctification is not a passive affair; our sanctification is a holy ambition. Exegetically, the theme of holiness also makes sense since the author just told us that we are disciplined in order that "we may share His holiness" (12.10b). Just as peace is the logical byproduct of God's discipline, when we taste God's discipline and succumb to His loving discipline in our lives we also taste His holiness so that we might pursue that holiness all our lives. This is a mammoth text because it comes with a major warning, "pursue… the sanctification without which no one will see the Lord" (διώκετε... τὸν ἁγιασμόν, οὗ χωρὶς οὐδεὶς ὄψεται τὸν κύριον). We should note two things, one is grammatical the other theological. The word, "sanctification" is articular meaning that it is not simply "sanctification" or holiness of any kind; but rather, "the sanctification" (τὸν ἁγιασμόν). It is a holiness that should characterize the Christian life, it is the holiness that comes from the New Covenant, it is the holiness that is in keeping with God's Law (cf. 1 Pet. 1.16), and God's calling in the gospel (cf. Phil. 1.27). Philip Hughes suggests it is true holiness versus false Pharisaical piety:
"That it is possible, and indeed all too common, for men to pursue a spurious kind of "holiness" is plain from Christ's condemnation of the "holiness" of those religious hypocrites whose sanctimonious piety is a public display of self-esteem, manifested in the calculated ostentation of their devotional exercises and almsgiving, "that they may be praised by men." True holiness, however, is inward and private, between a man and his God, and the good deeds which are its fruit are performed as secretly as possible as an expression of loving concern and with an aversion for all fanfare and publicity (Mt. 6:1–18). This kind of holiness, which reflects the pure goodness of God, springs from single-minded love of God, not from love of human applause, and is consistent with a longing to see the Lord, who is all-holy, not with a lust to be seen by men." (Philip E. Hughes, Hebrews. 536).
We should also be careful to point out that Hebrews is not teaching that we will gain our entrance into God's heavenly presence by our pursuit of sanctification; rather we will "see the Lord" (ὄψεται τὸν κύριον) if our lives truly bear the marks of genuine holiness. This is no different than what Paul told the Philippians:
Philippians 2:12–13 12 So then, my beloved, just as you have always obeyed, not as in my presence only, but now much more in my absence, work out your salvation with fear and trembling; 13 for it is God who is at work in you, both to will and to work for His good pleasure.
Hebrews has already spoken in much the same way:
Hebrews 3:6 6 but Christ was faithful as a Son over His house—whose house we are, if we hold fast our confidence and the boast of our hope firm until the end.

Hebrews 3:14 14 For we have become partakers of Christ, if we hold fast the beginning of our assurance firm until the end,
There can be no question, this is a warning against drifting (3.12), of hearing and not heeding (4.2), of tasting but not digesting (6.4-6), of confessing but not continuing in faith (10.23). The author of the letter now gives the Hebrews a tangible example of the peril of failing to pursue the sanctification that leads into the beatific vision of Christ.
Purity In Our Faith
In addition to what the New Covenant requires and what is provide through Jesus Christ, the author now focuses on specifics of sanctification. There are three matter that require careful attention in the church. This caution is connected to the idea of seeing, "see to it" (ἐπισκοπέω). The participle here carries imperatival force. This is not a casual suggestion or description of what is going on, it is an obligation that the leadership especially has to protect the flock. Three concepts are introduced, coming short of God's grace, the defiling influence of bitterness, and immorality which is connected to apostasy. The word here "see to it" (ἐπισκοπέω) suggests both careful attention as well as possibly official oversight from the church which of course would come through the leadership of the church (cf. 1 Pet. 5.2). However, many do not restrict the passage simply to the pastors of the church since this admonition is a corporate-wide charge. Thus, collectively this exhortation has to felt and heard and obeyed by the entire congregation.
The first part of this exhortation is on falling short of God's grace, "See to it that no one comes short of the grace of God" (ἐπισκοποῦντες μή τις ὑστερῶν ἀπὸ τῆς χάριτος τοῦ θεοῦ). Of course this is a broader way of speaking about our holiness and our sanctification. This phrase reminds us what is at stake in the Christian's life; it is falling short of God's grace, God's salvation, especially as understood through Jesus Christ. The essence of this charge concerns apostasy through whatever means imaginable. The other is going to get specific and talk about immorality, but here we are reminded that apostasy can happen any time a professing Christian falls back into the a state of disobedience and sin. This can happen through heresy as much as immorality. Paul often feared this for the churches. To the Galatians he says:
Galatians 5:2–4 2 Behold I, Paul, say to you that if you receive circumcision, Christ will be of no benefit to you. 3 And I testify again to every man who receives circumcision, that he is under obligation to keep the whole Law. 4 You have been severed from Christ, you who are seeking to be justified by law; you have fallen from grace.
The second part may begin to delineate how that falling short of God's grace may happen in a church and its members. The author focuses first on "bitterness" (πικρία). The words used here are reflective of Dt. 29.18 where the covenant community is warned against apostasy through idolatry (see, O'Brien, Hebrews. 474). The sin in view is more generally apostasy and turning from the living God. The OT allusion here is revealing:
Deuteronomy 29:14–18 14 "Now not with you alone am I making this covenant and this oath, 15 but both with those who stand here with us today in the presence of the Lord our God and with those who are not with us here today 16 (for you know how we lived in the land of Egypt, and how we came through the midst of the nations through which you passed; 17 moreover, you have seen their abominations and their idols of wood, stone, silver, and gold, which they had with them); 18 so that there will not be among you a man or woman, or family or tribe, whose heart turns away today from the Lord our God, to go and serve the gods of those nations; that there will not be among you a root bearing poisonous fruit and wormwood.
The author's concern is with any sin that can spring up and take the congregation by storm and poison the fellowship either through immoral living or false teaching; both are toxic and both must never be tolerated (2 Cor. 6.). Paul reminded the Corinthians of the same sort of need for separation from anything that could defile the church:
2 Corinthians 6:16–7:1 16 Or what agreement has the temple of God with idols? For we are the temple of the living God; just as God said, "I will dwell in them and walk among them; And I will be their God, and they shall be My people. 17 "Therefore, come out from their midst and be separate," says the Lord. "And do not touch what is unclean; And I will welcome you. 18 "And I will be a father to you, And you shall be sons and daughters to Me," Says the Lord Almighty. 1 Therefore, having these promises, beloved, let us cleanse ourselves from all defilement of flesh and spirit, perfecting holiness in the fear of God.
The third example uses Esau who was prohibited because of 'immorality' (πόρνος) and 'godlessness' (βέβηλος) to inherit the blessing that was rightly his by birthright. Of course the language of inheritance connects us with Esau's experience and thus, we should expect there to be an analogy to the New Covenant believer who turns away from the gospel or falls short of God's grace. Many have come to this passage and have concluded that Hebrews is teaching that one can lose this salvation. However, as we have already seen, Hebrews warns the whole congregation with the threat of apostasy as a means to protect those who are called by God and sanctified by the blood of Jesus not because they can lose salvation but because by taking heed to this warning they can persevere to the end. The same phenomenon is found in Hebrews 6 where believers are warned about tasting but not truly internalizing the work of the Holy Spirit so that true salvation was never theirs to begin with (6.4-9). We need to be reminded that Esau was never a believer that stopped believing; rather he was "godless" (βέβηλος). That is a word that means irreligious and 'totally worldy' (BDAG). Esau was also an "immoral" man because Genesis records that he took two foreign wives that ultimate brought bitterness and shame to his parents demonstrating that it was tantamount to fornication. In fact, Jewish tradition often depicts Esau as a sensual immoral man who was in fact devoid of God; the recipient of this letter have well acquainted with that tradition (see, Philip E. Hughes, Hebrews. 540).
What is remarkable about Esau's example is that if we known anything about the story of Esau, it is not all bad and he is not always the perpetrator of evil. It was not his fault after all that Jacob deceived him out of his blessing; but when it comes to spiritual matters, Esau remains a byword for the profane:
"On a human plane Esau is the dimwitted outdoorsman, a slave to his stomach, a dupe ready to be exploited, unable to dispense with instant gratification for the sake of eventual reward. On a spiritual plane he is the archetypal "profane" person (Heb. 12:16 KJV)—the person of misplaced values with an inadequate regard for spiritual realities. To this day we have a proverb about selling one's birthright for a mess of pottage." (Leland Ryken et al., Dictionary of Biblical Imagery (Downers Grove, IL: InterVarsity Press, 2000), 245).
Of all that could be said about Esau it is his rejection and his inability to repent that should stand out to us. If we, like Esau because of immorality because we have become "godless", we lose sight of our inheritance, we may never find it again! God only knows when a person has reached the state of no return. This should provoke fear and purity. Fear that we should ever disregard our blessings in Christ and become immune to the power of the gospel, and purity knowing that "Licentiousness is the destroyer of holiness" (Hughes, Hebrews. 540), and that when holiness is absent from the covenant people of God we are allowing a poisonous root to grow up and defile the many.