Testing Yourself: The Anatomy of Self-Examination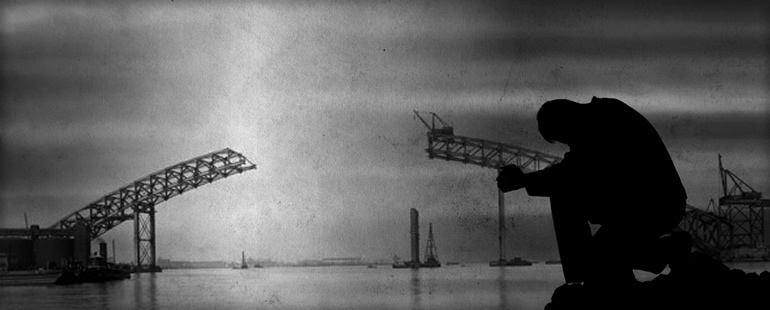 2 Cor. 3.5-6
Text and Exposition
5"Test yourselves to see if you are in the faith; examine yourselves! Or do you not recognize this about yourselves, that Jesus Christ is in you—unless indeed you fail the test? 6 But I trust that you will realize that we ourselves do not fail the test."
5 Ἑαυτοὺς πειράζετε εἰ ἐστὲ ἐν τῇ πίστει, ἑαυτοὺς δοκιμάζετε· ἢ οὐκ ἐπιγινώσκετε ἑαυτοὺς ὅτι Ἰησοῦς Χριστὸς ἐν ὑμῖν; εἰ μήτι ἀδόκιμοί ἐστε. 6 ἐλπίζω δὲ ὅτι γνώσεσθε ὅτι ἡμεῖς οὐκ ἐσμὲν ἀδόκιμοι.
Preliminary Thought
"The context of this well-known verse is rooted in the organic relationship between the believer and the local church. Not surprising therefore is the fact that Paul's call to self-examination comes in the context of church discipline. The church and its members are being put on alert prior to Paul's coming. This was the time to make certian one's calling, specifically that they were in union with Christ. The test concerned the church's fidelity to the gospel referred to here as "the faith." Self-examination involved both a knowledge of self and a knowledge of God and His saving work through Christ. At a fundamental level, Paul saw such knowledge as axiomatic to the Christian life. The only possible way in fact that one could not make his/her calling and election sure was if in reality they failed the test. Paul's challenge reaches full circle, as his call for self-examination emerges from the church's own demands to see the validity of Paul's connection to Christ. Here Paul hopes that as they see themselves in Christ, by virtue of that reality, they would come to recognize the legitimacy of Paul's own union with Christ and thus his apostolic authority. This would provide the proof they seek and restore their fellowship."
TESTING YOURSELF, THE ANATOMY OF SELF-EXAMINATION
What the vocabulary in this passage suggests is that, the church today is quite out of step with Paul's own understanding of spiritual maturity. What we see in Paul's theology is an extensive practice of spiritual "evaluation." The vocabulary of the NT dealing with spiritual examination is almost exclusively Pauline. That simply reflects Paul's emphasis on spiritual authenticity and the need for believers to know themselves and the true state of their souls in relationship to God and salvation. Today if we pry too much, we are made to feel almost as if a person's eternal destiny is in our hands and that the last thing we want people to do is to think too deeply about their spiritual condition. But this text and the theology of Paul everywhere suggest that he could rightly be called the original "surgeon of the soul."
Murray Harris has given the statistics on the usage of the terms mentioned in this passage (Harris, pp. 917-918). The verb "to test" (δοκιμάζω) is used 21 times in the NT, 17 of those uses belong to Paul. Many of those passages deal specifically with spiritual examination either of one's self or of spiritual things in general (cf. Gal. 6.4; 1 Cor. 11.28;). Paul uses the verb in instructing believers to have discernment in all spiritual matters, "But examine everything carefully; hold fast to that which is good" (1 Thess. 5.21). Paul also uses the verb as a warning to ministers telling them that their ministry will be tested by God:
1 Corinthians 3:13 13 "each man's work will become evident; for the day will show it because it is to be revealed with fire, and the fire itself will test the quality of each man's work."
But nothing is as essential as the type of "testing" Paul has in mind in this text. This is the most important "pass or fail" test we will ever take because the consequences could result in our eternal shame. In fact, nothing can be so comforting than the thought that you do indeed pass the test. Conversely, nothing can be so terrifying and dreadful as knowing that you do not pass the test or not knowing if you do pass the test. The subject is therefore of irreducible importance. No matter were we may sit at the end of this evaluation there simply cannot be a more critical thought to contemplate than our personal standing in the faith once and for all delivered to the saints (Jude 3).
1.) THE ANATOMY OF SELF-EXAMINATION
vv.5-6,
5"Test yourselves to see if you are in the faith; examine yourselves! Or do you not recognize this about yourselves, that Jesus Christ is in you—unless indeed you fail the test? 6 But I trust that you will realize that we ourselves do not fail the test."
As one of the most important subjects on the whole matter of knowing whether or not you are saved, assurance, and self-examination; we must take great pains with these things, and slowly unfold them. In order to understand the matrix of spiritual self-evaluation we have to look at the passage from five specific angels. We will consider, five exegetical factors dealing with the words and the implications of this text.
1.1, The context of the examination
The first thing to notice is that this passage, which has enjoyed so much evangelical attention, is set in the context of Paul's argument and thought. It may be a well-known text but the familiarity of the text does not always mean that we have considered the context. The context, in short, is ecclesiastical. That is, this passage is spoken not in the realm of personal spirituality or in isolation with one's own thoughts. Instead this call for self-examination and the assessing of our souls is spoken in the context of one's relationship to the church, church leadership, church practice and church life. We should bear in mind that prior to Paul saying, "test yourselves" (Ἑαυτοὺς πειράζετε), the church had put Paul to the test, "since you are seeking for proof of the Christ who speaks in me, and who is not weak toward you, but mighty in you" (13.3).
It is no coincidence that, probably the most well known passage on assurance and self-examination, is in the context of the local church, church membership and church discipline. Simply put, a person's connection to the local church is where the test should begin. The author of Hebrews makes it clear that, to absent yourself from the church can be the starting point to apostasy:
Hebrews 10:23–26 23 "Let us hold fast the confession of our hope without wavering, for He who promised is faithful; 24 and let us consider how to stimulate one another to love and good deeds, 25 not forsaking our own assembling together, as is the habit of some, but encouraging one another; and all the more as you see the day drawing near. 26 For if we go on sinning willfully after receiving the knowledge of the truth, there no longer remains a sacrifice for sins,"
What is amazing about this text is how the author talks about "forsaking" the church. He speaks of the failure to identify oneself with the church as habit- forming behavior, "as is the habit of some." To not take the church serious is to not take salvation serious. The context therefore of this self-examination takes place in connection with the local church (cf. 1 John 2.19).
1.2, The objective of the examination
There is a clear objective in this evaluation. It is not an examination of a person's comfort level, joy, happiness or whether they like their church; the objective in all of this is purely salvific. Paul's objective is for the members to know themselves rightly. Paul gives them the purpose of the evaluation, "if you are in the faith" (εἰ ἐστὲ ἐν τῇ πίστει) and the procedure, "examine yourselves" (ἑαυτοὺς δοκιμάζετε).
1.2.1, The purpose of the test
The purpose behind Paul's directives to the church was so that the church and its members could determine whether or not they had an evangelical soul or not. This is most certainly the meaning of the words, "the faith" (τῇ πίστει). Paul tells them, "see if you are in the faith" (εἰ ἐστὲ ἐν τῇ πίστει). In other words, were they in keeping with the Christian religion or not, were they committed to the essential teachings of the apostles, where they committed to the gospel? It should not be a surprise to find Paul calling this church to evaluate their commitment to the gospel since it was for this very purpose he had labored i.e. to make the Gentiles obedient to the faith of the gospel:
Romans 1:5 5 "through whom we have received grace and apostleship to bring about the obedience of faith among all the Gentiles for His name's sake,"

Romans 6:17 17 "But thanks be to God that though you were slaves of sin, you became obedient from the heart to that form of teaching to which you were committed,"

Romans 16:26 26 "but now is manifested, and by the Scriptures of the prophets, according to the commandment of the eternal God, has been made known to all the nations, leading to obedience of faith"
It is not a question of whether not you have found community, whether or not you have found activities to occupy your time, it is not about whether or not you have found a church where you like the music, like the people, like the pastor, like the programs— those things have nothing to do with whether or not you are "in the faith."
1.2.2, The procedure of the text
This procedure is prescribed by two imperatives "to test" (πειράζετε) and to examine oneself, "examine yourselves" (δοκιμάζετε). These words, though related, are not the same. When Paul says, "test yourselves", he uses a word that means you are trying to figure out the nature or character of something. You are asking what kind of faith you have. Not surprising therefore Paul moves to the next word translated, "examine" (δοκιμάζω) which differs slightly from the previous word. This latter word means to make a critical examination. It also implies that you are looking to determine if something is genuine or not. It is the same word that the apostle John uses to discern whether or not you are dealing with a false teacher:
1 John 4:1 1 "Beloved, do not believe every spirit, but test the spirits to see whether they are from God, because many false prophets have gone out into the world."
1.3, The doctrine of the examination
The doctrine of the examination focuses on that which would be pinpoint if indeed they were in "the faith." It is not surprising to see Paul focus on Christology; Christ after all is Christianity itself (cf. Col. 1.29; 2.3). Therefore Paul says, "Or do you not recognize this about yourselves, that Jesus Christ is in you" (ἢ οὐκ ἐπιγινώσκετε ἑαυτοὺς ὅτι Ἰησοῦς Χριστὸς ἐν ὑμῖν). This passage is an example of Calvin's theology on Epistemology where Calvin argues, "without knowledge of self there is no knowledge of God… without knowledge of God there is no knowledge of self" (Calvin, Institutes of the Christian Religion, Ed. John T. McNiell (Louisville: Westminster John Knox Press, 2006) vol. 1; p.35-37). Paul speaks in much the same order, first knowledge of self then knowledge of God, "or do you not recognize this about yourself" (ἢ οὐκ ἐπιγινώσκετε ἑαυτοὺς).
However, Paul was not simply calling the church to the study of Epistemology, it is ultimately a study of soteriology i.e. the study of salvation. It was not just that you be self-aware but that you are aware of your relationship to Christ; specifically "that Christ is in you" (ὅτι Ἰησοῦς Χριστὸς ἐν ὑμῖν)— knowledge of Union with Christ.
For Paul, the question which he asks assumed a positive answer. He expected that believers, generally speaking; to know that Christ has come into their lives. The obvious question for us today just like them would be, how? How do we know that Christ is in us? The primary evidence of this is understood on the existential level as the Spirit of God testifies to our spirit that we are indeed God's children:
Romans 8:14–17 14 "For all who are being led by the Spirit of God, these are sons of God. 15 For you have not received a spirit of slavery leading to fear again, but you have received a spirit of adoption as sons by which we cry out, "Abba! Father!" 16 The Spirit Himself testifies with our spirit that we are children of God, 17 and if children, heirs also, heirs of God and fellow heirs with Christ, if indeed we suffer with Him so that we may also be glorified with Him."
The second line of evidence is external through a life that reflects the invasion of union with Christ. Christ, when He takes residence in our hearts, disrupts our lives and indeed redefines our lives so that our lives are truly changed and our character transformed:
Galatians 2:20 20 "I have been crucified with Christ; and it is no longer I who live, but Christ lives in me; and the life which I now live in the flesh I live by faith in the Son of God, who loved me and gave Himself up for me."

Galatians 6:14 14 "But may it never be that I would boast, except in the cross of our Lord Jesus Christ, through which the world has been crucified to me, and I to the world."

2 Corinthians 3:18 18 "But we all, with unveiled face, beholding as in a mirror the glory of the Lord, are being transformed into the same image from glory to glory, just as from the Lord, the Spirit."
The simple truth about salvation is that Jesus Christ interrupts your life, changes you from within and does not allow you to go back to who you were before He saved you. Furthermore, Christ does not allow you to go back to the old self; there will be a conflict, there will be conviction, and there will be correction (cf. Heb. 12.7). As matter of fact, the Christian life is a constant battle to "put off" and lay "aside the old self with its evil practices" (Col. 3.9) and indeed to put to death that which is earthly in our lives (Col. 3.5). Confusion on the issue of whether or not Christ is indeed "in" us will result inevitably in ineffectiveness in the Christian life (Heb. 12.1) and in the denial of Christ's power to change and transform us (cf. 2 Tim. 3.5).
1.4, The consequences of the examination
For Paul, he knew that the only alternative to passing the examination was to "fail the test" (ἀδόκιμοί). The word Paul uses here literally means to be "worthless" (Louw-Nida). In a similar context, the author of Hebrews use the same word is used to describe the false convert— those who have participated of the life giving resources of God but have failed to bear any fruit (cf. 2 Tim. 3.8):
Hebrews 6:7–8 7 "For ground that drinks the rain which often falls on it and brings forth vegetation useful to those for whose sake it is also tilled, receives a blessing from God; 8 but if it yields thorns and thistles, it is worthless and close to being cursed, and it ends up being burned."
To fail the test was to discover that you are not in fact "in the faith"; it is the discovery that your faith is of no value because it is not true saving faith. This is in fact faulty faith, fake faith, faith that is not accompanied by evidence which displays the validity of faith. This is what James is referring to when he says, "faith without works is dead" (Jam. 2.26). Paul is saying essentially the same thing here. If one's life does not reflect devotion to the apostolic faith, it is dead. We will also "fail the test" when you look at what Christianity is and what it requires, and there is no reflection of it in your own life. This is why union with Christ is so critical. We can look at the standards that God gives, "be holy as I am holy" (1 Pet. 1.16), and fail to measure up to God's perfect demands; but failing the test begins first and most importantly with the discovery of whether or not you are in Christ.
Jesus spoke of the very same thing, in John 15:
John 15:1–6 1 "I am the true vine, and My Father is the vinedresser. 2 "Every branch in Me that does not bear fruit, He takes away; and every branch that bears fruit, He prunes it so that it may bear more fruit. 3 "You are already clean because of the word which I have spoken to you. 4 "Abide in Me, and I in you. As the branch cannot bear fruit of itself unless it abides in the vine, so neither can you unless you abide in Me. 5 "I am the vine, you are the branches; he who abides in Me and I in him, he bears much fruit, for apart from Me you can do nothing. 6 "If anyone does not abide in Me, he is thrown away as a branch and dries up; and they gather them, and cast them into the fire and they are burned."
There is a sweet and sanctifying "pruning" in the question life that is not indicative of failing the test, but of failing to be as fruitful as we ought to be. Pruning requires cutting, tearing and taking away unwanted and unhealthy influences upon the branch that prohibits the branch from being as fruitful as it could be. I am reminded of John Newton's rich and other-worldly hymn, I Asked the Lord:
I asked the Lord that I might grow 

In faith and love and every grace 

Might more of His salvation know

And seek more earnestly His face
Twas He who taught me thus to pray 

And He I trust has answered prayer 

But it has been in such a way 

As almost drove me to despair
I hoped that in some favored hour 

At once He'd answer my request 

And by His love's constraining power 

Subdue my sins and give me rest
Instead of this He made me feel 

The hidden evils of my heart 

And let the angry powers of Hell 

Assault my soul in every part
But John 15 moves beyond sanctification and onto the meaning of failing to abide. Failure to abide is to "fail the test" and the result could be that you are thrown into the fire (John 15.6).
1.5, The purpose of the examination
Finally, there were in fact several reasons why Paul called the church, and its members, to self-examination and two in particular that which describe the overall purpose of Paul exhortation. First, Paul's hope for unity, and second Paul's hope that confidence in his apostleship would be restored in the church. Paul was hoping that, once approved, they would recognize that Paul himself had passed the test (cf. 1 Cor. 9.27). This may also illustrate how great the opposition in Corinth was; his opponents making it seem like Paul was not only not an apostle but not regenerate! Paul's hope was that as the Corinthians passed the test, they would see that he too did "not fail the test" (οὐκ ἐσμὲν ἀδόκιμοι). It is not coincidental therefore that after having a proper knowledge of ourselves, a proper knowledge of God and Christ, we can have a proper knowledge of each other.