The All Sufficient Grace of Jesus Christ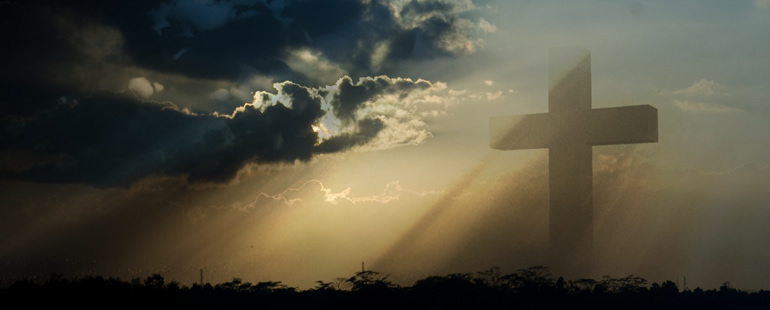 Text and Exposition
7"Because of the surpassing greatness of the revelations, for this reason, to keep me from exalting myself, there was given me a thorn in the flesh, a messenger of Satan to torment me—to keep me from exalting myself! 8 Concerning this I implored the Lord three times that it might leave me. 9 And He has said to me, "My grace is sufficient for you, for power is perfected in weakness." Most gladly, therefore, I will rather boast about my weaknesses, so that the power of Christ may dwell in me. 10 Therefore I am well content with weaknesses, with insults, with distresses, with persecutions, with difficulties, for Christ's sake; for when I am weak, then I am strong."
7 καὶ τῇ ὑπερβολῇ τῶν ἀποκαλύψεων. διὸ ἵνα μὴ ὑπεραίρωμαι, ἐδόθη μοι σκόλοψ τῇ σαρκί, ἄγγελος Σατανᾶ, ἵνα με κολαφίζῃ, ἵνα μὴ ὑπεραίρωμαι. 8 ὑπὲρ τούτου τρὶς τὸν κύριον παρεκάλεσα ἵνα ἀποστῇ ἀπ' ἐμοῦ. 9 καὶ εἴρηκέν μοι, Ἀρκεῖ σοι ἡ χάρις μου, ἡ γὰρ δύναμις ἐν ἀσθενείᾳ τελεῖται. ἥδιστα οὖν μᾶλλον καυχήσομαι ἐν ταῖς ἀσθενείαις μου, ἵνα ἐπισκηνώσῃ ἐπ' ἐμὲ ἡ δύναμις τοῦ Χριστοῦ. 10 διὸ εὐδοκῶ ἐν ἀσθενείαις, ἐν ὕβρεσιν, ἐν ἀνάγκαις, ἐν διωγμοῖς καὶ στενοχωρίαις, ὑπὲρ Χριστοῦ· ὅταν γὰρ ἀσθενῶ, τότε δυνατός εἰμι.
Preliminary Thought
"Paul is quick to temper his superlative revelations with the realism of his humility. Paul's burden here is to show how God uses his weakness to magnify the sufficiency of His grace. As a result of his supernatural privileges, Paul was divinely afflicted with his famous thorn in the flesh. Although Paul does not relay the exact nature of the thorn it was the source of both his humility and his harm. What the enemy however meant for evil, Paul is convinced God will use for his good. This is spelled out in at least two ways. First, Paul's thorn in the flesh was the occasion of his humility through which God was protecting Paul from the hazards of pride. Second, the thorn in the flesh was also the occasion through which the Lord revealed to Paul the sufficiency of His grace. Though Paul repeatedly sought for this thorn to be removed, God's ways proved to be superior to his for it was precisely because of this affliction that Paul became more acquainted with the sufferings of Christ and the power of his all-sufficient grace. The result of the grace Christ gave was a life lived in tension between power and weakness or rather, power through weakness.
There are few things you really need in this life. We have innumerable gadgets, comforts, hobbies, jewelry, insurance policies, warranties to add extra security for our possessions and closets full of things we do not need. Yet there if there is one thing we simply cannot do without it is the grace of God. God's grace not only to save but also to sanctify and to strengthen us through the pain of suffering and the obstacles life sets in front of us. This passage shows us Paul deep need of grace, his supply of grace and his life in the tension of grace.
1.) PAUL'S NEED OF GRACE
vv.7-8,
7"Because of the surpassing greatness of the revelations, for this reason, to keep me from exalting myself, there was given me a thorn in the flesh, a messenger of Satan to torment me—to keep me from exalting myself! 8 Concerning this I implored the Lord three times that it might leave me."
We find out now that Paul's arguments that show his superiority through supernatural revelations were actually given to him in abundance, "because of the surpassing greatness of the revelations" (καὶ τῇ ὑπερβολῇ τῶν ἀποκαλύψεων). Indeed, his gospel came as a result of a personal revelation of Jesus Christ:
Galatians 1:11–12 11 "For I would have you know, brethren, that the gospel which was preached by me is not according to man. 12 For I neither received it from man, nor was I taught it, but I received it through a revelation of Jesus Christ."
In conjunction with these revelatory privileges however came personal debilitation as well, "for this reason, to keep me from exalting myself, there was given me a thorn in the flesh" (διὸ ἵνα μὴ ὑπεραίρωμαι, ἐδόθη μοι σκόλοψ τῇ σαρκί).
The "thorn" (σκόλοψ) is further described as "a messenger of Satan" (ἄγγελος Σατανᾶ). This satanic "messenger" (ἄγγελος) had a humbling effect; it was to "torment" (κολαφίζω) Paul. The blows were to keep Paul from self-aggrandizement, "to keep me from exalting myself" (ἵνα μὴ ὑπεραίρωμαι). The double purpose clause (ἵνα... ἵνα...) reveals a dual effect of the irremovable thorn. On the one hand it was tormenting Paul. On the other hand it was protecting Paul from self-elevation and pride.
The "thorn" was also persistent and ongoing. The text seems to indicate that it was constant and yet interspersed. The "torment" became intolerable at various times so that Paul has to repeatedly seek its removal (seemingly as it became an issue), "Concerning this I implored the Lord three times that it might leave me" (ὑπὲρ τούτου τρὶς τὸν κύριον παρεκάλεσα ἵνα ἀποστῇ ἀπ' ἐμοῦ). Regarding the whole debate as to the precise identity of Paul's thorn in the flesh various views have been suggested.
Murray Harris has given seven helpful characteristics of the thorn that do not seem to imply the thorn can be identified as a particular false teacher or a divisive individual in the church as some contend (e.g. MacArthur, Chrysostom). First, the thorn was a consequence to his revelations; second, it caused him pain that prompted him to request its removal; third, it was both a gift of God and a messenger of Satan; fourth, it was a permanent condition that persisted despite three requests to have it removed and God refused to so; fifth, it was given to humble Paul; sixth, it was compared to being physically pummeled; seventh, it produced weakness in Paul that led to his boasting solely in God's strength versus his own (cf. Harris; p. 857).
It makes much more sense therefore to see that the thorn in Paul's "flesh" was located in his physical body as a result of his revelations if not immediately after his revelations were given. The fact that this happened as a result of his super abundant revelations precludes the idea that the thorn could be an adversary in Corinth as some suppose. The physical malady whatever it may have been was probably used by Satan as a "messenger" of sorts to attempt to torment Paul in his affliction. This same demonic influence was used by God to produce in Paul a safeguard against pride in light of the great and supernatural visions that were granted to him. In this way the thorn that was given to Paul was actually a gracious gift keeping Paul from forgetting the Lord through his own exaltation (cf. Dt. 8.14).
As we consider why God in his sovereignty decided to leave Paul's "thorn" (σκόλοψ) undefined there is no doubt great wisdom in doing so. Had God revealed the specific nature of Paul's thorn, the text would lack the general application it enjoys now. Many of us can identify with Paul's weakness precisely because physical maladies can be so various and numerous. Thus, the universal doctrine stemming from this text is that God's grace is sufficient for the deepest needs and severest disabilities we might have.
We can see God's grace at work in Paul's life in what many have regarded as a parallel passage which identifies at least in part the theology of this thorn in Galatians since he seems to refer to an ongoing eye condition:
Galatians 4:13–14 13 "but you know that it was because of a bodily illness that I preached the gospel to you the first time; 14 and that which was a trial to you in my bodily condition you did not despise or loathe, but you received me as an angel of God, as Christ Jesus Himself."
Another encouraging factor in all of this is God's sovereign and benevolent designs for our weaknesses. Though it may seem mysterious to us why God would have use of certain afflictions which we may go through and though it may not seem to us that anything good may come of it; God's promise to us is that even in this God has intended it for our good and the demonstration of His grace (cf. Rom. 8.28). There is a place for pleading with God for His mercy but there is also a place for yielding to God for His sovereignty (cf. Job 1.20-22; 13.15).
2.) PAUL'S SUPPLY OF GRACE
v.9,
9"And He has said to me, "My grace is sufficient for you, for power is perfected in weakness." Most gladly, therefore, I will rather boast about my weaknesses, so that the power of Christ may dwell in me."
Just as Paul's revelations were abundantly supplied to him, so too, the grace of the Lord was given to him with all sufficiency. The grace that is given is in connection to Paul's request to end the pain of his persistent thorn in the flesh. While Paul's thorn would never leave, God's grace was there to sustain him all the way through the experience, "He has said to me, "My grace is sufficient for you" (εἴρηκέν μοι, Ἀρκεῖ σοι ἡ χάρις μου). Paul's supply of grace was rooted in four components of the grace of God- its source, sufficiency, strength and supremacy.
2.1, The source of grace
The grace that sustained Paul in his weakness and sustains us in our weaknesses has its source in the fountain of all grace, Jesus Christ. Therefore He said to him, "My grace" (χάρις μου). It is not that Christ has to go somewhere and acquire the grace of God for His people, grace comes from His own goodness which He shares with the Father (2 John 3) and the Spirit (Zech. 12.10).
The New Testament authors emphasize the grace of Jesus Christ with great frequency as well (e.g. Acts 15.11; 1 Cor. 16.23; 2 Cor. 13.14; Phil. 4.23; Philem. 25; Rev. 22.21). The simple observation should also be made here that it was fitting and appropriate for Paul to pray directly to Jesus Christ since Jesus as much as the Father is Paul's object of worship. On the flipside, it was also proper for Jesus to answer the prayer of His servant. We too should not hesitate to speak directly to Jesus, we should not fear this, or think it unfitting— Jesus is the proper object of our worship and supplication too.
2.2, The sufficiency of grace
God's grace often talks to us in this way, we pray and seek something we perceive to be a natural request, something we need, something that is good, right and comforting to us like physical healing. Yet, it is also often the case that God does not give us the specifics of what we ask, so that we too might see the sufficiency of His grace, "Concerning this I implored the Lord three times that it might leave me. And He has said to me, "My grace is sufficient for you" (ὑπὲρ τούτου τρὶς τὸν κύριον παρεκάλεσα ἵνα ἀποστῇ ἀπ' ἐμοῦ.καὶ εἴρηκέν μοι, Ἀρκεῖ σοι ἡ χάρις μου). The sufficiency of God's grace means that if the pain of our emotional, psychological and physical afflictions is not removed— His grace is enough! If the problems in the marriage are never overcome— grace is enough. If the children remain in rebellion and make your life hazardous and unbearable— grace is enough. Sufficient for ten thousands troubles in a troubled world is the grace of God. Seeing and treasuring that sufficiency is what God was trying to show Paul and that is what He is trying to show us in the midst of the prayers we think go unanswered.
2.3, The strength of grace
When Jesus told Paul, "My grace is sufficient for you, for power is perfected in weakness" (Ἀρκεῖ σοι ἡ χάρις μου, ἡ γὰρ δύναμις ἐν ἀσθενείᾳ τελεῖται); he was not saying that there is principle in the universe that He has noticed and that His grace happens to work along those lines. Rather, Jesus is telling us the nature of grace and the sovereign course upon which it runs. The principle is divine. The fact that "power is perfected in weakness" (δύναμις ἐν ἀσθενείᾳ τελεῖται) is the result of God's good pleasure and the provision of His all-sufficient grace, "My grace is sufficient for you" (Ἀρκεῖ σοι ἡ χάρις μου). Just as the law is the power of sin (1 Cor. 15.56), the strength of grace is its source. Because it is the grace of Jesus Christ, it is sufficiently powerful, it is mighty grace.
Paul's choice of the term, "perfected" (τελεῖται) draws out the telic nature of Christ's grace. Its strength is designed to overcome our weaknesses. His grace is personal grace, "for you" (σοι: note the Dative of Advantage). Not only does this grace strengthen us to overcome, it also straightens us out to understand. God's grace gives us a Christ-centered perspective for our trials in at least two ways here. First, what we might perceive to be debilitating to our progress, grace reveals to be the enablement of our worship. Notice that Paul goes from, "Concerning this I implored the Lord three times that it might leave me" (ὑπὲρ τούτου τρὶς τὸν κύριον παρεκάλεσα ἵνα ἀποστῇ ἀπ' ἐμοῦ) where he can only see his pain and irritation, to then the comparative phrase, "I will rather boast about my weaknesses"(μᾶλλον καυχήσομαι ἐν ταῖς ἀσθενείαις μου) where worry gives way to worship!
Second, what we might perceive as an avaricious mercenary of Satan to inflict his misery on us, this "messenger of Satan to torment" (ἄγγελος Σατανᾶ, ἵνα με κολαφίζῃ) us; grace reveals as an opportunity for communion with Christ. How easily can physical malady lead to sin, anxiety, fear, depression and despair. Satan uses our weaknesses for his own sinister ends. Satan's purpose in our weakness is doubt; the undermining of our faith. This "thorn in the flesh" then, as Harris suggests, is simultaneously a tool of God and an opportunity for the devil. Satan would want to pummel Paul to "torment" him through some humiliating hindrance in his "flesh" (τῇ σαρκί). Paul's word, "to torment" (κολαφίζω) is used of the sufferings of Christ during His passion thereby connecting Paul to Jesus' own experience of humiliation (cf. Mk. 14.65; Mt. 26.67). Every believer is appointed a time of humility, a time of suffering and lowly conditions which are designed to create more Christlikeness in us (cf. Jam. 1.2-12). This is why Paul is so keen on the believer's suffering in this age; it is not just an accident or incidental to life— we are destined for this (cf. 1 Pet. 2.21)!
2.4, The supremacy of grace
The supremacy of grace is understood through its capacity to move deeper into communion with Christ, or as Paul told the Philippians he wanted to know, "the fellowship of His sufferings" (Phil. 3.10). So then, in a mysterious and wonderful way, pain is the path of pleasure for the Christian. The principle in which grace is rooted comes from Christ and returns to Christ. The sufficiency of grace is designed to not only to lead us to victory, but to lead us to Christ, "so that the power of Christ may dwell in me"(ἵνα ἐπισκηνώσῃ ἐπ' ἐμὲ ἡ δύναμις τοῦ Χριστοῦ.). Having the power of Christ "dwelling" in us implies the presence of Christ among us:
Philippians 4:10–13 10 "But I rejoiced in the Lord greatly, that now at last you have revived your concern for me; indeed, you were concerned before, but you lacked opportunity. 11 Not that I speak from want, for I have learned to be content in whatever circumstances I am. 12 I know how to get along with humble means, and I also know how to live in prosperity; in any and every circumstance I have learned the secret of being filled and going hungry, both of having abundance and suffering need. 13 I can do all things through Him who strengthens me."
3.) PAUL'S PARADOX OF GRACE
v.10,
10"Therefore I am well content with weaknesses, with insults, with distresses, with persecutions, with difficulties, for Christ's sake; for when I am weak, then I am strong."
The result of Christ's all-sufficient grace is a life in tension. Paul lived with the reality of suffering, he lived with the demonic onslaughts of the devil, he lived with humility, and with submission to the sovereignty of God in his afflictions (note the divine passive, ἐδόθη in v.7). Paul saw God at work in "giving" him this "thorn in the flesh" and was therefore "well content with weakness" (εὐδοκῶ ἐν ἀσθενείαις). The take away for every other believer that may not have shared in Paul's specific problem is this principle Paul is establishing here. The "weakness" Paul is referring to in this context is both specific and general for he takes the reality of his specific God-given "thorn" and extends the experience to the experience of trials in general, "I am well content with weaknesses, with insults, with distresses, with persecutions, with difficulties" (εὐδοκῶ ἐν ἀσθενείαις, ἐν ὕβρεσιν, ἐν ἀνάγκαις, ἐν διωγμοῖς καὶ στενοχωρίαις).
Here Paul momentarily returns to his list of afflictions by condensing both his internal, "weaknesses… distresses" and external sufferings, "insults… persecutions." Even more general is Paul's word, "difficulties" (στενοχωρία). The only two other places the word translated "difficulties" is used in the NT, both from Paul, is in connection with the word "tribulation" (Rom. 2.9; 8.35). This then refers to the "distress" that comes from trials of every type; financial distress, marital distress, parental distress, ministry distress, emotional distress, medical distress etc. Woven in the matrix of all these "difficulties" is the paradoxical grace of God that transforms our trials from groaning to glory.
Paul can live in the tension of his thorn in the flesh for two reasons. First, Paul saw that his trials were not in vain but were in fact for the glory of Christ, "for Christ sake" (ὑπὲρ Χριστοῦ):
Philippians 1:20–21 20 "according to my earnest expectation and hope, that I will not be put to shame in anything, but that with all boldness, Christ will even now, as always, be exalted in my body, whether by life or by death. 21 For to me, to live is Christ and to die is gain."
Like Job before him, Paul was called and we are called to glorify God through our suffering, not apart from our suffering. This is why Jesus does not pray for the removal of His disciples from this fallen world (John 17.15), or pray for our protection by delivering us from all trials, or the removal of our handicaps; His "power is perfected in weakness" (12.9). In other words, we see the purpose and perfections of Christ's strength in the context of our suffering. Should God always and immediately remove our afflictions we would not see the glory of His power in our weaknesses.
Paul gives us a second principle for living our lives under the tension of our trials, specifically his personal empowerment, "for when I am weak, then I am strong" (ὅταν γὰρ ἀσθενῶ, τότε δυνατός εἰμι). Another way to render the Greek here is, "when I am weak, then I am able." Paul's ability was granted to him in the context of his apparent inability, his strength in his suffering, his power in his pain. Instead of ending Paul's pain, Christ granted him His power. As David Garland pointed out, "he [Paul] received more than grace to bear a vexing affliction; he received the power of Christ." (Garland, NAC, 2 Corinthians; p.523). Our strength then is rooted in the power of Christ. Paul will later bring in the same analogy between us and Christ as the source of our power; this time on an eschatological level:
2 Corinthians 13:4 4 "For indeed He was crucified because of weakness, yet He lives because of the power of God. For we also are weak in Him, yet we will live with Him because of the power of God directed toward you."
Paul's personal declaration, "when I am weak, then I am strong", is at the same time an invitation to take on a right view of our trials and physical problems. Perhaps some of us can readily identify with Paul's thorn, something God gave to humble us which the enemy too easily twists for our undoing but which God intended for our humility and our perseverance in this life.