The Beauty of Godly Sorrow - Part 2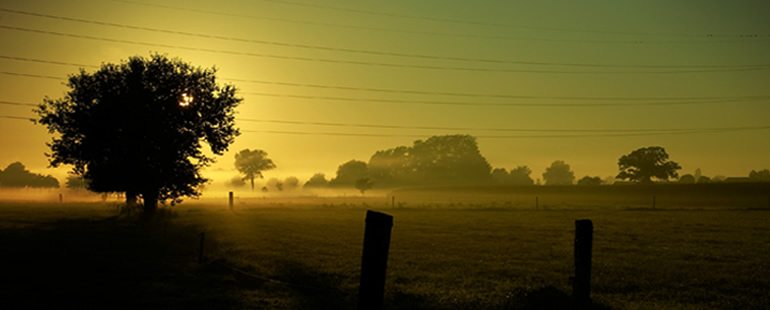 Text and Exposition
11"For behold what earnestness this very thing, this godly sorrow, has produced in you: what vindication of yourselves, what indignation, what fear, what longing, what zeal, what avenging of wrong! In everything you demonstrated yourselves to be innocent in the matter. 12 So although I wrote to you, it was not for the sake of the offender nor for the sake of the one offended, but that your earnestness on our behalf might be made known to you in the sight of God."
11 ἰδοὺ γὰρ αὐτὸ τοῦτο τὸ κατὰ θεὸν λυπηθῆναι πόσην κατειργάσατο ὑμῖν σπουδήν, ἀλλὰ ἀπολογίαν, ἀλλὰ ἀγανάκτησιν, ἀλλὰ φόβον, ἀλλὰ ἐπιπόθησιν, ἀλλὰ ζῆλον, ἀλλὰ ἐκδίκησιν. ἐν παντὶ συνεστήσατε ἑαυτοὺς ἁγνοὺς εἶναι τῷ πράγματι. 12 ἄρα εἰ καὶ ἔγραψα ὑμῖν, οὐχ ἕνεκεν τοῦ ἀδικήσαντος οὐδὲ ἕνεκεν τοῦ ἀδικηθέντος ἀλλ' ἕνεκεν τοῦ φανερωθῆναι τὴν σπουδὴν ὑμῶν τὴν ὑπὲρ ἡμῶν πρὸς ὑμᾶς ἐνώπιον τοῦ θεοῦ. 13 διὰ τοῦτο παρακεκλήμεθα.
Preliminary Thought
"Paul proceeds to give a fuller and more robust description of the church's repentance and godly sorrow. Paul begins by pointing out their earnest attitude their rectitude towards reconciliation with Paul and correcting the sins of their duplicity. Godly sorrow had generated a host of positive and negative results that are in keeping with genuine repentance. Because of their thorough response in repenting of their previous failure to support the apostle Paul, the apostle insists that they are innocent of all charges. Not only does Paul's letter produce godly sorrow it also results in renewed unity with Paul. Paul feels the need to assure them that his purpose for writing was selfless; he sought neither the punishment of the offender nor the vindication of the offended party per se. Instead, Paul was looking for the greater blessing that would come to the church through God's approval of their repentance and their reconciliation with Paul. Paul hopes the church will come to see that upon repentance, the sense of vindication they feel towards Paul is the very thing God accepts and blesses."
1.) PAUL'S DESCRIPTION OF GODLY SORROW
v.11,
11"For behold what earnestness this very thing, this godly sorrow, has produced in you: what vindication of yourselves, what indignation, what fear, what longing, what zeal, what avenging of wrong! In everything you demonstrated yourselves to be innocent in the matter."
The conjunction at the beginning of this verse (γὰρ) expands on the righteous results which stem from godly sorrow and godly repentance. Each of the following descriptions of the Corinthian's repentance has direct implications for Paul's correspondence with the church. This should remind us that the sin of one individual or individuals within a church will always have ramifications for the rest of the body (1 Cor. 5.6). In this case it was Paul who was "offended" by the sin and division they tolerated in the church (7.12). True as this may be, Paul does not focus on the wrongs committed against him but rather rejoices in the righteous results of their repentance not only because of what it caused in them but also because it meant restored unity with him. Paul's description of their repentance begins by pointing out several positive consequences of their repentance.
But first, Paul begins by pointing out, "behold" (ἰδοὺ), their initial determination to make things right. Paul says, "For behold what earnestness this very thing, this godly sorrow, has produced in you" (ἰδοὺ γὰρ αὐτὸ τοῦτο τὸ κατὰ θεὸν λυπηθῆναι πόσην κατειργάσατο ὑμῖν σπουδήν). Paul's phrase, "godly sorrow" (κατὰ θεὸν λυπηθῆναι) is parallel to his previous phrase in v.9-10 with respect to the grieving "according to the will of God." It was God's will that they would experience the sweet benefits of their repentance since it was in keeping with His divine purpose. It was Paul's simple way of reminding them that God was at work in them and the proof was in the fruit which the sorrow produced.
The first thing godly sorrow produced in them was zeal to do what is right. The word, "earnestness" means just that, earnestness or zeal to do what's right. One grammar defines it this way, "earnest commitment in discharge of an obligation or experience of a relationship" (BDAG). The obligation in this case was to do right by the apostle Paul to make things right with him by condemning the actions of the "offender" (7.12 cf. 2.4) and seeking restoration with Paul. Their repentance began with a zealous impulse to patch things up with the apostle Paul and address the offender in their midst. And this was their way of stamping out division in the church.
Because Paul generalizes the nature of "godly sorrow" in v.10; the description of the Corinthian's repentance could be said of all true repentance. Paul gives six marks of genuine repentance here. The passage also forms an inclusion of sorts by beginning with their "earnestness" to repent and their "earnestness" for Paul.
1.1, Vindication
Paul's word here simply means "defense" (ἀπολογία). Here however it does not mean defense in the sense of presenting an argument but rather defending yourself in order to clear your name; thus, "vindication" (NASB) and "what eagerness to clear yourselves" (ESV).
1.2, Indignation
Intertwined with their zeal for "vindication" was their sense of righteous "indignation" (ἀγανάκτησις). Amazingly, Paul praise them for their "anger." As with all sin, this divisive rift that resulted from one person's initial sin in Corinth had left a sense of disgust for sin. As with all genuine repentance, they had come to hate evil and love holiness:
Psalm 97:10 10 "Hate evil, you who love the Lord, Who preserves the souls of His godly ones; He delivers them from the hand of the wicked."

Proverbs 8:13 13 "The fear of the Lord is to hate evil; Pride and arrogance and the evil way And the perverted mouth, I hate."

Amos 5:15 15 "Hate evil, love good, And establish justice in the gate! Perhaps the Lord God of hosts May be gracious to the remnant of Joseph."

Romans 12:9 9 "Let love be without hypocrisy. Abhor (ἀποστυγέω) what is evil; cling to what is good." (this implies that we should grow to hate evil more and more).
1.3, Fear
Not only did their sin produce a hatred for evil through repentance, they also became fearful (φόβον). The grammar seems to imply that Paul's use of the conjunction "what" literally "but, but rather" (ἀλλὰ) is used here ascensively meaning that there is an intensification of emotion. From vindication to indignation from indignation to real sense of holy "fear." But fear of what? It seems from the context of the letter that they feared the repercussions of having offended Paul. In other words, they are waking up to the reality of being on the wrong side of the issue at hand. They are realizing that they have offended their spiritual father who could come to them in a disciplinary way. A similar tone is struck in his first letter to them albeit regarding different issues:
1 Corinthians 4:21 21 "What do you desire? Shall I come to you with a rod, or with love and a spirit of gentleness?"
Furthermore, in the present letter Paul threatens later that if other issues are not put in order he might have clean house spiritually speaking:
2 Corinthians 12:20, 13:2 20 "For I am afraid that perhaps when I come I may find you to be not what I wish and may be found by you to be not what you wish; that perhaps there will be strife, jealousy, angry tempers, disputes, slanders, gossip, arrogance, disturbances… 2 I have previously said when present the second time, and though now absent I say in advance to those who have sinned in the past and to all the rest as well, that if I come again I will not spare anyone,"
1.4, Longing
Paul moves from one range of emotion to the other; moving as it were from "indignation" and "fear" to "longing" (ἐπιπόθησις). This "longing" is also probably for Paul (7.7). They long to make things right with him. However, if it is not direct longing to see Paul as many commentaries suggest (see, Harris, p.542; Ralph P. Martin, WBC; p.235; Hughes; p.274); it may correlate with the last description in this list i.e. their seeking to correct the ways in which they have erred described as "avenging of wrong." This is just another positive effect of genuine repentance. True repentance results in godly desires and ambitions.
1.5, Zeal
Next Paul focuses in on their overall "zeal" (ζῆλος). Another glorious attitude repentance produced in the church was energy to do what was right. This is what true zeal is. Zeal is the effort that believer's exert in the service of God. In this context it was passion for Paul i.e. passion to reconcile with Paul and zeal to show Paul their revitalized support for him. Paul mentioned this earlier in his summary verse concerning the church's repentance:
2 Corinthians 7:7 7 "and not only by his coming, but also by the comfort with which he was comforted in you, as he reported to us your longing, your mourning, your zeal for me; so that I rejoiced even more."
1.6, Avenging of wrong
It was this final desire to make things right that moved the church to act and to actually "avenge" what had gone "wrong" particularly with respect to the brother who had sinned against Paul (cf. 2.2). This "vengeance" (ἐκδίκησις) was captured earlier in the letter detailing the church's total commitment to church discipline:
2 Corinthians 2:6–7 6 "Sufficient for such a one is this punishment which was inflicted by the majority, 7 so that on the contrary you should rather forgive and comfort him, otherwise such a one might be overwhelmed by excessive sorrow."
After Paul considers the wide range of righteous results the church's repentance had produced, Paul saw the church as thoroughly cleared of all the indictments he brought against them in his "severe letter" (2.3, 4, 9; 7.12), "In everything you demonstrated yourselves to be innocent in the matter" (ἐν παντὶ συνεστήσατε ἑαυτοὺς ἁγνοὺς εἶναι τῷ πράγματι).
Therefore, Paul's final description of godly sorrow involves complete restitution through complete repentance. The word "to demonstrate" (συνίστημι) means the church proved their change of mind through action. It would have been one thing if the church would have simply wrote back to Paul and that they were sorrow for the pain they had caused him. But to actually move beyond words and engage in those decisions and deeds that would actually correct the problems in Corinth, they "demonstrated" their repentance and thus their love for Paul. The word Paul uses here, "to demonstrate" (συνίστημι) means that evidence could be gathered together that would clearly show or prove the Corinthian's claim to repentance. It is the same word used of God's demonstration of love through the death of Christ, "But God demonstrates His own love toward us, in that while we were yet sinners, Christ died for us" (Rom. 5.8).
The result of the church's thorough treatment of sin was thorough restoration of trust, "you demonstrated yourselves to be innocent in the matter" (7.11b). This is a beautiful result of repentance as well— complete restoration. It means that however much the Corinthians were to blame for previous sins and previous errors; Paul now saw them as completely guilt free and "innocent" (ἁγνός) in "the matter" (τῷ πράγματι, note: Dative of respect). Paul forgave upon repentance, no questions asked, no condemnation, and no resentment just forgiveness and true harmony. Here Paul was following Jesus' teaching on church discipline for he had "won" his brothers and sisters back:
Matthew 18:15 15 "If your brother sins, go and show him his fault in private; if he listens to you, you have won your brother."
This same forgiving and restoring attitude should characterize all believers in every disciplinary context without hesitation or resentment:
Galatians 6:1–2 1 "Brethren, even if anyone is caught in any trespass, you who are spiritual, restore such a one in a spirit of gentleness; each one looking to yourself, so that you too will not be tempted. 2 Bear one another's burdens, and thereby fulfill the law of Christ."
2.) PAUL'S DELIGHT IN GODLY UNITY
v.12,
12"So although I wrote to you, it was not for the sake of the offender nor for the sake of the one offended, but that your earnestness on our behalf might be made known to you in the sight of God."
At the end of the day, Paul's actions were clearly rooted in a concern for the success of the Corinthian church. If there was anything that Paul wanted it was real godly unity for the preservation of the church in the gospel. Paul clarifies this point with two denials, "So although I wrote to you, it was not for the sake of the offender nor for the sake of the one offended" (ἄρα εἰ καὶ ἔγραψα ὑμῖν, οὐχ ἕνεκεν τοῦ ἀδικήσαντος οὐδὲ ἕνεκεν τοῦ ἀδικηθέντος). Once again Paul mentions his "severe letter" "although I wrote to you" (ἄρα εἰ καὶ ἔγραψα ὑμῖν). Paul makes it clear that he had a higher purpose than seeing to it that the person who "offended" him was dealt with; or that he himself who was "offended" (ἀδικηθέντος) was vindicated before them— Paul's purpose was to make known the church's true loyalty to Paul and thus to the gospel. Paul uses two participles to make clear that he knows who was "offended" (ἀδικηθέντος) and who was the "offender" (ἀδικήσαντος).
This also demonstrates Paul's deep humility and intense concern for the church (2 Cor. 11.28); he was selfless. He knew that he was the offended party in this whole episode and yet he forgave and sought not his own personal vindication but the church's purity. This is the result of godly sorrow; it produced a common goal between the church and Paul for they both wanted to affirm their love and support for one another. Paul has expressed his desire for their joy before and here reiterates that by setting before them the reality that what he was seeking was their realization of what is right, their acknowledgement of what side they truly are on, and a moment of clarity where they come to see that they actually do love Paul. Paul prays that this would be evident to them before God, "that your earnestness on our behalf might be made known to you in the sight of God" (ἀλλ' ἕνεκεν τοῦ φανερωθῆναι τὴν σπουδὴν ὑμῶν τὴν ὑπὲρ ἡμῶν πρὸς ὑμᾶς ἐνώπιον τοῦ θεοῦ).
Paul's words here are tremendously intricate. Exegetically it can be challenging to get his point especially in the original. The essence of what Paul is looking to do is to bring to light or "make known" (φανερόω) the Corinthian's passion, "earnestness", or devotion to Paul and this manifestation is to their advantage "to you" (πρὸς ὑμᾶς) and it takes place "before God" (ἐνώπιον τοῦ θεοῦ) or as the
ESV has it, "in the sight of God."
Paul's aim in writing therefore is ultimately that the church's perspective would be the same as God's who sees things as they really are. Paul uses the phrase, "before God" or "in the sight of God" in other places in order to bring our opinion into conformity with God who knows the truth that underlies every and any situation:
2 Corinthians 4:2 2 "but we have renounced the things hidden because of shame, not walking in craftiness or adulterating the word of God, but by the manifestation of truth commending ourselves to every man's conscience in the sight of God."
Paul uses a similar construction to speak of the same divine awareness of truth and the purity and integrity of other matters:
2 Corinthians 2:17 17 "For we are not like many, peddling the word of God, but as from sincerity, but as from God, we speak in Christ in the sight of God."

2 Corinthians 12:19 19 "All this time you have been thinking that we are defending ourselves to you. Actually, it is in the sight of God that we have been speaking in Christ; and all for your upbuilding, beloved."
Paul hopes that upon repentance and once their perspective has been changed, they will come to see that the righteous results of their godly sorrow is actually in keeping with Paul's own heart and thus, they will find themselves in perfect unity with Paul and his own affections for them. This is why Paul has already assured them of his love for them and the fact that he is devoted to them he is earnest on their behalf and so he looks to them to reciprocate the same attitude through unity:
2 Corinthians 2:4 4 "For out of much affliction and anguish of heart I wrote to you with many tears; not so that you would be made sorrowful, but that you might know the love which I have especially for you."
In defense for boasting in his apostolic authority before the rest of the churches in order to cut off his opponents and false teachers, Paul affirms once again that he is motivated by pure love:
2 Corinthians 11:10–11 10 "As the truth of Christ is in me, this boasting of mine will not be stopped in the regions of Achaia. 11 Why? Because I do not love you? God knows I do!"
As we witness the restoration of one broken relationship between a shepherd and his sheep, love is the guiding principle, it is the Law of Christ that guides and rescues the restoration process. In every area of the Christian life, this same commitment to the Law of Christ must hold true for every believer. It is the most basic and fundamental mark of true discipleship (John 13.35).
Concerning this supernatural love Paul said and probably sung this portion of Scripture in 1 Corinthians 13 (see, D.A. Carson, Showing the Spirit, 1987; p.61):
1 Corinthians 13:4–8 4 "Love is patient, love is kind and is not jealous; love does not brag and is not arrogant, 5 does not act unbecomingly; it does not seek its own, is not provoked, does not take into account a wrong suffered, 6 does not rejoice in unrighteousness, but rejoices with the truth; 7 bears all things, believes all things, hopes all things, endures all things. 8 Love never fails…"