The Beauty of Godly Sorrow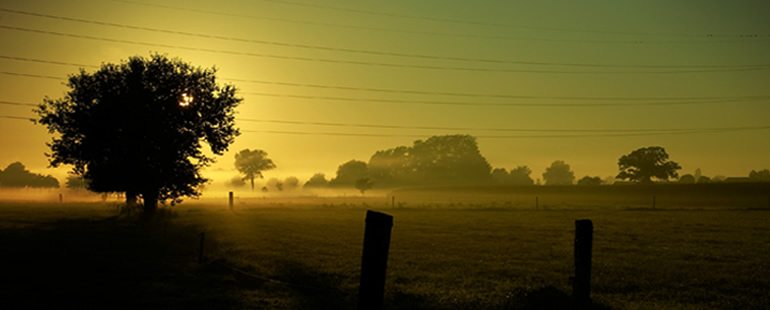 Text and Exposition
8"For though I caused you sorrow by my letter, I do not regret it; though I did regret it—for I see that that letter caused you sorrow, though only for a while— 9 I now rejoice, not that you were made sorrowful, but that you were made sorrowful to the point of repentance; for you were made sorrowful according to the will of God, so that you might not suffer loss in anything through us. 10 For the sorrow that is according to the will of God produces a repentance without regret, leading to salvation, but the sorrow of the world produces death."
8 ὅτι εἰ καὶ ἐλύπησα ὑμᾶς ἐν τῇ ἐπιστολῇ, οὐ μεταμέλομαι· εἰ καὶ μετεμελόμην, βλέπω [γὰρ] ὅτι ἡ ἐπιστολὴ ἐκείνη εἰ καὶ πρὸς ὥραν ἐλύπησεν ὑμᾶς, 9 νῦν χαίρω, οὐχ ὅτι ἐλυπήθητε ἀλλ' ὅτι ἐλυπήθητε εἰς μετάνοιαν· ἐλυπήθητε γὰρ κατὰ θεόν, ἵνα ἐν μηδενὶ ζημιωθῆτε ἐξ ἡμῶν. 10 ἡ γὰρ κατὰ θεὸν λύπη μετάνοιαν εἰς σωτηρίαν ἀμεταμέλητον ἐργάζεται· ἡ δὲ τοῦ κόσμου λύπη θάνατον κατεργάζεται.
Preliminary Summary
"After the report from Titus, Paul was revived and rejoiced that the church had repented from siding against him and with his opponent(s). Paul feels the need to reassure the church that his letter was sent with the view to produce sanctification and growth. Paul was seeking to do them good not inflict grief. However, he does not regret causing them grief although he did regret it for the sake of the grief itself. Ultimately Paul had no regrets concerning the content of his letter because of the positive effects it had on the church. Paul moves from sorrow to joy as he reflects on the fact that though sorrow was necessary it was only temporary and it ultimately produced lasting benefits. Paul's joy consisted in the fact that the Corinthians repented according to the will of God. Their sorrow also was according to God's will. Paul assures them not only of the fact that he meant them no harm but that he was motivated out of a genuine concern for their spiritual protection and prosperity. Paul also reemphasizes that his actions proved that his ministry and his severe letter were not for the sake of hindering the church but for furthering it and edifying it. Paul's hope in all of this is pastoral and as an apostle, he desired to keep the church faithful to the gospel. Paul's particular situation with the Corinthians and their genuine repentance is supported by the general truth that God uses godly sorrow to produce salvation in His people. Conversely, the sorrow of the world i.e. devoid of God is incapable of reaching repentance but only results in death."
1.) PRODUCED BY GENUINE CONVICTION
v.8,
8"For though I caused you sorrow by my letter, I do not regret it; though I did regret it—for I see that that letter caused you sorrow, though only for a while"—
In verse 11, Paul will expand and enlarge upon that which is only here (8-10) introduced with respect to the Corinthian's repentance. Genuine godly sorrow is produced by genuine and true conviction; this is why Paul does not regret causing them "sorrow" (λυπέω) through his letter, "For though I caused you sorrow by my letter, I do not regret it" (ὅτι εἰ καὶ ἐλύπησα ὑμᾶς ἐν τῇ ἐπιστολῇ, οὐ μεταμέλομαι). Therefore, godly sorrow is rooted in a commitment to genuine conviction. Conviction however is not condemnation. Paul is not seeking to condemn the church but to confront the church in hopes that it would grow (cf. 12.19; Rom. 14.19). How can one know the difference?
The difference between conviction that is rooted in loving confrontation and condemnation is in the goal and the manner in which it is done. Paul will give us the goal in v. 9 i.e. "repentance" here he gives us a clue as to the manner of this conviction. It was temporary and it was not an end in itself. True conviction of sin for the believer is both corrective and formative. God convicts us in order to correct us and even discipline us. The author of Hebrews (Heb. 12.5-13) reminds us not to "forget the exhortation" which is given to us "as sons" and also gives us the sober reminder not to "regard lightly the discipline of the Lord" as if it's something unimportant. He also encourages us not to "faint when you are reproved by Him"; God is not seeking our harm but our holiness. In fact, God's discipline is a symbol of His love for us because, "whom the Lord loves He disciplines." He loves us too much to leave us in our error and sin. In fact, as the author of Hebrews writes, if God does not discipline us when we sin we are, "illegitimate children and not sons." If earthly fathers deserve our respect for disciplining us, God deserves our reverence for chastening us. This is precisely where the Corinthians were, they needed to see God's hand of discipline in Paul's words of conviction written in his "severe letter." Failure to see this was failure to see God's loving hand among them and failure to see Paul's purpose in writing to them those things which initially seemed to cause them only sorrow. Like Paul, what the author of Hebrews is getting at is that God's loving hand of correction and reproof is evidence of salvation. Jesus himself spoke as much:
Revelation 3:19 19 "Those whom I love, I reprove and discipline; therefore be zealous and repent."
Even beyond God's hand of corrective discipline, the other side of the coin is God's commitment to sanctify us and mold us into the image of His Son— what is often called formative discipline. After all, Christlikeness is the aim of all sanctification. This is what God is pursuing in the Corinthian church— greater and greater conformity to Christlikeness:
2 Corinthians 3:18 18 "But we all, with unveiled face, beholding as in a mirror the glory of the Lord, are being transformed into the same image from glory to glory, just as from the Lord, the Spirit."

Galatians 4:19 19 "My children, with whom I am again in labor until Christ is formed in you" (note the Passive of μορφόω).

Ephesians 4:15 15 "but speaking the truth in love, we are to grow up in all aspects into Him who is the head, even Christ,"

Romans 8:29 29 "For those whom He foreknew, He also predestined to become conformed to the image of His Son, so that He would be the firstborn among many brethren;"
This is the goal of conviction and this was the goal of Paul's letter for it was the same as God's; correction yes, but even more than correction God desires conformity (cf. Phil. 3.10-11). This is why Paul does not regret what he has written. The severe letter, though not extant, no doubt was written in much the same way as Paul's other letters. Perhaps God did not inspire the letter because it was too personal, or maybe he did not want to shame the church in Corinth any further before the other churches; whatever the reason, God simply did not preserve or inspire that letter. However, there is no doubt the letter was written with the same pastoral confidence and compassion as his other letters (see for example 10.1; 12.19).
2.) RESULTS IN GENUINE REPENTANCE
v.9a,
9"I now rejoice, not that you were made sorrowful, but that you were made sorrowful to the point of repentance;"
As always Paul is quick to qualify himself and clear up any misconceptions which may arise from this sensitive subject matter. He begins with exuberance, "I now rejoice" (νῦν χαίρω) but before moving on with his present state of joy, he makes it clear that his joy is in the right place. Paul is not rejoicing over the fact that he caused them sorrow, neither the fact that he had to rebuke them nor the fact that they were "made sorrowful" (οὐχ ὅτι ἐλυπήθητε); Paul's joy surrounds the idea of that the sorrow was both temporary and productive.
The progression of Paul's thought here is tricky but plain enough, Paul does not rejoice in their sorrow, "not that you were made sorrowful" (οὐχ ὅτι ἐλυπήθητε) and yet Paul does rejoice in their sorrow, "but that you were made sorrowful" (ἀλλ' ὅτι ἐλυπήθητε) because such godly sorrow is followed by genuine repentance, "but that you were made sorrowful to the point of repentance" (ἀλλ' ὅτι ἐλυπήθητε εἰς μετάνοιαν·).
Because Paul is a minster of joy and desires to see nothing less than the church's edification, he does not rejoice in their sorrow for sorrow's sake (cf. 1.24; 12.19)— saying in fact, "I do not speak to condemn you, for I have said before that you are in our hearts to die together and to live together" (7.3). And yet, because he is a bold minister of the New Covenant, he uses great boldness of speech and does not fail to lovingly confront and correct where and when it is needed (cf. 3.12; 4.2, 13). Though Paul never hesitated to confront he never aimed to condemn. Paul's purpose in writing to them was the restoration of their joy. However, in the case of the Corinthians and because they had erred, such joy could only be restored through their repentance, "you were made sorrowful to the point of repentance."
When Paul points out their repentance he is getting to the essence of his joy. But on a very fundamental level Paul is rejoicing that the type of sorrow the Corinthians went through was godly sorrow it was penitent sorrow. The letter Paul had written was severe and no doubt stern. For this reason it is often called the "severe letter." It was also a letter that caused the church grief over sin so it is also called the "sorrowful letter." It was also written from the perspective of a broken hearted pastor so that it has also come to be known as the "letter of tears":
2 Corinthians 2:4 4 "For out of much affliction and anguish of heart I wrote to you with many tears; not so that you would be made sorrowful, but that you might know the love which I have especially for you."
But out of the ashes of sin and sorrow emerged in the beauty of repentance and renewal. The word "repentance" has fallen on hard times in the contemporary church and it can hardly be heard during most evangelistic outreaches. The reason for this is because of what the word "repentance" (μετάνοια) implies. The etymology of the word shows that biblical repentance was comprised of two things as the compound word suggests: a. change (μετα-) and b. mind (νοῦς). As some put it, there has been an alteration of attitude (see, Harris; p. 536). In much of the ancient literature the term was also closely associated with the concept of 'remorse' (see, BDAG). Filled with godly "regret" or "sorrow" (λύπη) the Corinthians had altered their view; they had a heart change about Paul and the issues which separated them (2.4-11; 7.11-12).
Repentance is to be celebrated because it speaks not only of an alteration to one's attitude but also an alteration in one's activity. This activity is expanded in v.11:
2 Corinthians 7:11 11 "For behold what earnestness this very thing, this godly sorrow, has produced in you: what vindication of yourselves, what indignation, what fear, what longing, what zeal, what avenging of wrong! In everything you demonstrated yourselves to be innocent in the matter."
The beauty therefore of godly sorrow is that it results in genuine repentance and repentance results in genuine renewal of the mind and heart. There is a sweet satisfaction that comes with repentance, repentance unto salvation yes, but repentance throughout the Christian life as well (cf. 1 John 2.1). During Peter's sermon at the portico of Solomon near the temple, he urges the Jews to repent so that they would experience the healing power of forgiveness for putting to death the "Prince of life":
Acts 3:19 19 "Therefore repent and return, so that your sins may be wiped away, in order that times of refreshing may come from the presence of the Lord;"
The Corinthians also needed forgiveness they needed vindication, they needed to make things right, they needed to feel innocent again. This is what repentance produced in them. This spiritual renewal flows from godly sorrow and genuine repentance.
3.) ACCORDS WITH THE WILL OF GOD AND GENUINE SALVATION
v.9b-10,
"for you were made sorrowful according to the will of God, so that you might not suffer loss in anything through us. 10 For the sorrow that is according to the will of God produces a repentance without regret, leading to salvation, but the sorrow of the world produces death."
Not only does Paul argue that his motives were right, but that his exhortation was right. The sorrow Paul's letter had caused them was in keeping with God's will, "according to the will of God" (κατὰ θεόν). The original Greek construction is even more God centered than the EVV reflect; literally rendered, "according to God." In other words, it's another way of saying that the sorrow they experienced was godly sorrow. Their sorrow was God's tool to bring about their repentance. Furthermore, the fact that their sorrow and their subsequent repentance was according to God's will, Paul proceeds to explain to them the reason and even the purpose of such godly sorrow, "so that you might not suffer loss in anything through us" (ἵνα ἐν μηδενὶ ζημιωθῆτε ἐξ ἡμῶν).
This is another way of Paul saying that God used their repentance to preserve the Corinthians and keep them from "suffering loss" (ζημιωθῆτε) "in anything" (ἐν μηδενὶ). The fact that Paul uses the phrase "through us" (ἐξ ἡμῶν) seems to refer back to the "severe letter." In essence, what Paul is doing here is clearing himself from any wrong doing in the letter he wrote insisting that God's purpose, God's will was not to cause them any harm through the contents of the letter (although it caused sorrow, v.8a) but it was all designed for their good. This is precisely what Paul wants them to know, that is, that it was the will of God not that they suffer at the hands of Paul and his associates but that they succeed. God was not after their suffering per se but their salvation! Paul was simply God's minister of this salvation. This passage is somewhat parallel to what Paul already said in chapter 6 earlier in the letter:
2 Corinthians 6:1–4 1 "And working together with Him, we also urge you not to receive the grace of God in vain— 2 for He says, "At the acceptable time I listened to you, And on the day of salvation I helped you." Behold, now is "the acceptable time," behold, now is "the day of salvation"— 3 giving no cause for offense in anything, so that the ministry will not be discredited, 4 but in everything commending ourselves as servants of God, in much endurance, in afflictions, in hardships, in distresses,"
Not only was their sorrow evidence that God was at work in them but also that genuine salvation was also at work in them, "For the sorrow that is according to the will of God produces a repentance without regret, leading to salvation, but the sorrow of the world produces death." Verse 10 is Paul's argument that what the Corinthians experienced is the nature of true and genuine repentance rooted in genuine salvation. He is moving in his argument from the specific experience of the Corinthians to the general reality that undergirds their experience. He sets forth two very different principles here that really get into the nature of godly sorrow. First, Paul deals with the nature of godly sorrow itself. Godly sorrow is followed by repentance leading to salvation. Also this godly sorrow is free from "regret" (ἀμεταμέλητος). What precisely is meant by "regret" has been feverishly debated. Scholars are divided as to which word, "regret" modifies and then, what "regret" means.
It seems most natural to see "regret" (ἀμεταμέλητος) modifying "repentance" (μετάνοια) and to understand this "regret" as the refusal to go back on one's acknowledgment and forsaking of sin. Paul celebrates the fact that the Corinthians had this genuine repentance leading to genuine salvation and that they were totally confident in their change of heart. It is this type of repentance that results in genuine "salvation" (σωτηρία).
Repentance without regret means that one refuses to back track on his or her repentance, it means that one follows through with obedience (Rom. 6.17). It is the opposite of the heart of an apostate like Judas who never fully committed himself to the Lord and repentant only with remorse but with no desire to be changed (Mt. 27.3-5) or like Demas who never really stopped loving the world (2 Tim. 4.10), it's the opposite of Esau who sold his birthright for a meal and sought repentance from a heart of worldly sorrow so that he was not able to repent even though he sought repentance with tears. This is why Scripture teaches that genuine repentance is both forsaking sin and having faith in the Savior (cf. Acts 20.21). Repentance without regret also stresses the purity of salvation. It leaves no sorrow for the choice to repent from sin. Unlike Lot's wife who looks back with longing at the world, true repentance in the final analysis does not wish to undo the work of salvation no matter how strong the temptation, or how hard the battle with sin, the flesh, and the devil, or how long the race may seem. Godly sorrow followed by genuine repentance produces genuine salvation which endures and perseveres through every season (cf. Mt. 10.22).
Second, there is another form of repentance which Paul calls, "the sorrow of the world" (ἡ δὲ τοῦ κόσμου λύπη). Paul's reason for pointing out "the sorrow of the world" is to bring in a contrast and to magnify the genuine nature of their experience. But worldly sorrow does not lead to salvation but it leads to "death" (θάνατος). The reason for this is because "worldly sorrow" is full of regret and leads no further than to sorrow itself. The world may be sorry that it has been found out but no further, it is sorry that it has put to shame but no further, it is sorry over a number of things but not to the point of repentance leading to life but only sorrow leading to death. As John MacArthur has pointed out:
"The sorrow of the world—remorse, wounded pride, self-pity, unfulfilled hopes—has no healing power, no transforming, saving, or redeeming capability. It produces guilt, shame, resentment, anguish, despair, depression, hopelessness, even, as in the case of Judas (Matt. 27:3–5), death." (John MacArthur; 2 Corinthians, p.266).
There may be death but still no deliverance. There may be shame but still no salvation because there is still no repentance leading to life. Repentance led David to life, albeit physical life, but it serves as a perfect picture of true repentance. David was confronted, he repented and he lived:
2 Samuel 12:13 13 "Then David said to Nathan, "I have sinned against the Lord." And Nathan said to David, "The Lord also has taken away your sin; you shall not die."
Looking back, Paul is not so foolish as to overlook the most critical part of it all i.e. the difference between the two is the difference between "the world" and "God." When the world produces repentance it is only capable of worldly sorrow resulting in death; but as Paul is thankful for in this context, when repentance is the product of the will of God, it leads to salvation. Repentance is not a work of man it is gift of God (Eph. 2.8-10). God grants repentance according to His purpose and will:
Acts 5:31 31 "He is the one whom God exalted to His right hand as a Prince and a Savior, to grant repentance to Israel, and forgiveness of sins."

Acts 11:18 18 "When they heard this, they quieted down and glorified God, saying, "Well then, God has granted to the Gentiles also the repentance that leads to life."

2 Timothy 2:25 25 "with gentleness correcting those who are in opposition, if perhaps God may grant them repentance leading to the knowledge of the truth,"
Genuine repentance like genuine salvation cannot go in the "bucket list." It is not something man can produce on his own God must grant it to him and work it into him or there will never be true transformation. The Corinthians experienced this transformation at conversion and here again at a critical point in their corporate life together as a church—2 Cor. 7.8-10