The Blessedness of Giving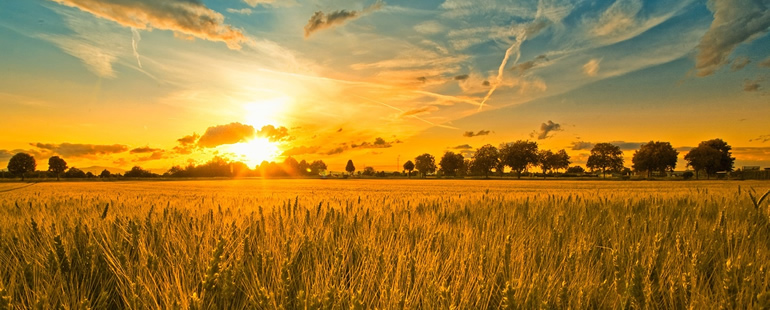 Text and Exposition
6"Now this I say, he who sows sparingly will also reap sparingly, and he who sows bountifully will also reap bountifully. 7 Each one must do just as he has purposed in his heart, not grudgingly or under compulsion, for God loves a cheerful giver. 8 And God is able to make all grace abound to you, so that always having all sufficiency in everything, you may have an abundance for every good deed; 9 as it is written, "He scattered abroad, he gave to the poor, His righteousness endures forever."
6 Τοῦτο δέ, ὁ σπείρων φειδομένως φειδομένως καὶ θερίσει, καὶ ὁ σπείρων ἐπ' εὐλογίαις ἐπ' εὐλογίαις καὶ θερίσει. 7 ἕκαστος καθὼς προῄρηται τῇ καρδίᾳ, μὴ ἐκ λύπης ἢ ἐξ ἀνάγκης· ἱλαρὸν γὰρ δότην ἀγαπᾷ ὁ θεός. 8 δυνατεῖ δὲ ὁ θεὸς πᾶσαν χάριν περισσεῦσαι εἰς ὑμᾶς, ἵνα ἐν παντὶ πάντοτε πᾶσαν αὐτάρκειαν ἔχοντες περισσεύητε εἰς πᾶν ἔργον ἀγαθόν, 9 καθὼς γέγραπται,
Ἐσκόρπισεν, ἔδωκεν τοῖς πένησιν,
ἡ δικαιοσύνη αὐτοῦ μένει εἰς τὸν αἰῶνα.
Preliminary Thought
"The words of this context, "God loves a cheerful giver" has become Christian nomenclature for financial giving in the church but for Paul it was meaningful theology rooted in the OT. In fact this entire context is drenched in OT theology. Here Paul pulls from Proverbs, Psalms, and later from Isaiah also. Paul concern at this juncture of the exhortation concerning the Jerusalem collection is about the church's motives and perspective on gospel giving. Paul teaches the church beauty of giving by laying out before them various important and Biblically informed principles on giving. The principle of sowing and reaping, the proper motives on giving, the kind of giving God loves, the faithfulness of God's provision, the purpose of God's provision, and righteous character of one that gives with gladness. Paul's dependence on Ps. 112 demands some expositional attention so we should consider it in greater depth."
Early in the chapter Paul gave his "opinion" stressing that this collection was actually to their "advantage" (8.10); here Paul will carry on that vein of thought. Paul's theology here is meant to encourage the Corinthians to be generous with the right heart and the right perspective seeing giving as a blessed thing and an act of worship to God. Paul's exhortations are principles with possess a gnomic quality to them; they are timeless principles and beneficial for all believers and in the every area of giving. With each principle Paul sets forth another reason why, as Jesus said, it is more blessed to give than to receive and as the Psalmist will be cited as teaching— God not only loves a cheerful giver but indeed He loves to bless him for his generosity since it is proof of his righteous character.
1.) THE PRINCIPLE OF SOWING AND REAPING
v.6,
6"Now this I say, he who sows sparingly will also reap sparingly, and he who sows bountifully will also reap bountifully."
After Paul made his pastoral qualifications and careful caveats to his exhortation for the church to be ready the plans he has for them, he now proceeds to give further sagacious advice to this often misguided church. Paul begins with the principle of sowing and reaping. The principle that Paul is teaching here probably stems from the OT. Many exegetes see here an allusion to Proverbs 22 (see for example, Carson & Beale, Commentary on the New Testament Use of the Old Testament). In fact, there are several OT passages which are quoted, paraphrased, and alluded to in vv.6-10 alone (e.g. v.6 (Prov. 22.8); v.7 (Prov. 22.8 LXX); v.9 (Ps. 112); v.10 (Is. 55)).
Negatively, in Proverbs the sage tells us of the consequence to sowing to iniquity (Prov. 22.8) but here Paul also uses it positively to stress the benefits of generous giving, "he who sows sparingly will also reap sparingly, and he who sows bountifully will also reap bountifully." Paul's language is not to be mistaken with the false notions of the prosperity movement that stresses the need for wealth or that the presence of wealth in a person's life is a clear indicator of spiritual blessing. Neither is Paul saying that on the basis of their monetary gift, they should expect a sudden increase in wealth as a result of what they have given. There is no question that Paul expects believers to be enriched for their generosity but not primarily with more money.
Paul will make it clear that the riches he envisions resulting from their sowing is primarily spiritual and if it is monetary that too is for spiritual purposes (esp. v.8). But the blessedness of giving is rooted in the reality that God will bless us for being generous however he sees fit. The principle of sowing and reaping is thus spiritual from beginning to end. We should sow spiritually and for spiritual purposes and we should expect that God is going to bless us spiritually for it. Paul taught this very principle to the Philippians:
Philippians 4:17–19 17 "Not that I seek the gift itself, but I seek for the profit which increases to your account. 18 But I have received everything in full and have an abundance; I am amply supplied, having received from Epaphroditus what you have sent, a fragrant aroma, an acceptable sacrifice, well-pleasing to God. 19 And my God will supply all your needs according to His riches in glory in Christ Jesus."
As general principle, those who sow with great liberality and great generosity are seemingly always enabled to continue down that path of generosity. Like the Philippians (i.e. Macedonians), Paul wanted the church to see the spiritual blessings of generosity so that like the Philippians they would also have the same blessings coming back to their "account." One can very easily see from this passage in Philippians that for Paul perspective was everything. Paul will return to this very thing idea in v.8, here he is simply stating the principle that was so readily available to an agrarian culture. The lazy farmer saw little or no produce, but the productive farmer that is diligent to sow his fields reaps a bountiful harvest. The harvest we reap will depend on the faithfulness we have shown in our sowing.
2.) THE PRINCIPLE OF GLAD GIVING
v.7,
7"Each one must do just as he has purposed in his heart, not grudgingly or under compulsion, for God loves a cheerful giver."
The second principle gets closer to the motive of giving. As we begin to appropriate the right perspective, we might ask, what does generosity look like for me? How much ought a believer to give to his/her local church? Should you send your money to Parachurch organizations to support missionaries and mercy ministries around the world? Paul's purpose here was not to specify to each believer what they should give but that they should give. Here Paul puts the responsibility with respect to the precise amount to each individual member of the church, "each one must do just as he has purposed in his heart" (ἕκαστος καθὼς προῄρηται τῇ καρδίᾳ). Each member was expected to possess a certain level of spiritual maturity and discernment in order to make such decisions for themselves.
Paul's real focus was with the heart, "not grudgingly or under compulsion" (μὴ ἐκ λύπης ἢ ἐξ ἀνάγκης). Paul first states the matter negatively, "not… or" (μὴ… ἢ). He rules out the heart of greed. This would then connect us back with his earlier concern that the church as a whole "complete" (8.9) the gift before greed could set in (9.5). Individually the principle was the same only here he uses more subjective terminology to describe unbiblical motives in giving. The first term is, "grudgingly" which literally means "grief" (λύπη). In a context such as this and because it is connected with the next word; here λύπη means to be reluctant (cf. BDAG). The word is used similarly in 1 Peter for showing hospitality without complaining (cf. 1 Pet. 4.9). The initial reaction of a generous heart is not hesitation, fear, sorrow or reluctance. This is because as the second word implies he/she is not motivated by "compulsion" (ἀνάγκη).
The meaning of the word "compulsion" literally means to be under pressure; here it is used in a negative sense. This would be altogether the wrong perspective. This would miss the entire heart of biblical generosity. This gift was to be freely given. No giving, in giving of any kind, should be done under this type of pressure. The reason that believers are called to give to the local church is not for compulsory reason but for reasons of edification:
Galatians 6:6–10 6 "The one who is taught the word is to share all good things with the one who teaches him. 7 Do not be deceived, God is not mocked; for whatever a man sows, this he will also reap. 8 For the one who sows to his own flesh will from the flesh reap corruption, but the one who sows to the Spirit will from the Spirit reap eternal life. 9 Let us not lose heart in doing good, for in due time we will reap if we do not grow weary. 10 So then, while we have opportunity, let us do good to all people, and especially to those who are of the household of the faith."
Negatively, the Corinthians were never to give out of a grudging heart or under compulsion. Positively, Paul sees gladness as the right motivation for giving. Paul qualifies this motive by connecting it to God's personal and even affectionate approval, "God loves a cheerful giver" (ἱλαρὸν γὰρ δότην ἀγαπᾷ ὁ θεός). Being loved by God is one of the spiritual benefits that come with giving. For the righteous, the thought of pleasing God and being pleasing to God is worth more than any amount of gold and silver— God's favor is truly priceless! Paul is pulling from the LXX reading of the Hebrew text in Prov. 22.8 which adds, "the man who is cheerful and a giver God blesses." Paul modifies even that text in order to make the text more general, "God loves a cheerful giver" whoever he or she may be! (On Paul's modifications to this LXX citation see, Harris; p. 636). Every believer who gives with the proper motive can treasure this timeless principle.
3.) THE PRINCIPLE OF ABUNDANCE
v.8,
8"And God is able to make all grace abound to you, so that always having all sufficiency in everything, you may have an abundance for every good deed"
As Paul builds his case for the benefits of generosity and the blessedness of giving in this way, he begins to make this more specific. Contained in these blessings is the principle of abundance i.e. the fact that God blesses the believer abundantly with His grace. First, Paul stresses God's own ability, "God is able" (δυνατεῖ δὲ ὁ θεὸς). The primary temptation for the giver is to think that if he/she gives "how will they be replenished"? Paul anticipates this notion and answers it by stressing God's ability not only to provide but to provide "abundantly" (περισσεύω) for His people. This makes it possible for even the poorest, lowest income family, or lowest wage earner (especially in the third world) to trust God for what they have an see what they have as sufficient to fulfill God's will in their lives. Three things should be pointed out here about God's provision.
3.1, God provides graciously
God is gracious in His giving and when we give generously we give as God gives (cf. Jam. 1.5; Phil. 4.19). Thus, to be a generous giver is not only an issue of obedience but also an issue of imitation (cf. Eph. 5.1; Mt. 5.48). The grace that Paul envisions for us here is the grace that is necessary to be generous. In other words, Paul is much more concerned with having the church realize the spiritual dynamic at work behind the material prosperity God may be providing. As God provides for a trusting people, He expects them to be generous with the resources, here called "grace" or blessings (χάρις), which He gives richly and abundantly.
3.2, God provides sufficiently
God's grace, as with the Macedonians, is sufficient in that it supplies the needs of the church so that they can be generous, "so that always having all sufficiency in everything" (ἵνα ἐν παντὶ πάντοτε πᾶσαν αὐτάρκειαν). His provision is also enduring in its sufficiency. It is not sufficient for one day, one year, or one special season of life when you really need God to come through for you, it is "sufficient" (αὐτάρκεια) for all different types of seasons; "always" (πάντοτε) or with ESV "for all times."
3.3, God provides intentionally
Finally, it should be noted that God blesses and enriches the lives of His people for a reason. The influx of wealth, material prosperity, and the sufficiency of His grace is designed to have an outflow of good deeds. God provides intentionally.
This can be seen by the double purpose construction of the Greek text (ἵνα… εἰς πᾶν ἔργον ἀγαθόν) "so that… for every good deed/work." It is a cheerful-giving lifestyle that God loves to bless and to supply. It is the man or woman that sees in the influx of God's blessings the opportunity for the outflow of godly generosity. In his Money Possessions and Eternity, Randy Alcorn gives eleven guidelines for giving (Randy Alcorn, Money Possessions and Eternity, (Tyndale, 2003) pp.197-212). In one of those guidelines he calls on believers to give "quietly" so as not to parade our generosity in public the way the Pharisees would showcase their tithing publically and hypocritically (cf. Mt. 6.2-4). As God provides for us graciously and abundantly believers must remain dominated by a holy anonymity in the area of giving.
4.) THE PRINCIPLE OF THE RIGHTEOUS MAN
v.9,
9"as it is written, "He scattered abroad, he gave to the poor, His righteousness endures forever."
The flow of Paul's thought here is tightly knit— v.9 is supporting Paul's notion that "good deeds" (ἔργον ἀγαθόν) should come from God's grace in the life of the righteous. The principle of the righteous man is rooted in Ps. 112. This is the Psalm that Paul is citing to bring this whole notion of bountiful sowing, generous giving that is full of gladness, and the principle of abundance that teaches us that God blesses us in order that we might continue the cycle of generosity and perpetuate that kind of righteousness in our lives. The entire context which centers on the type of giving that God loves to bless and even replenish is a corollary to the life of the righteous man found throughout the Psalms and quoted and focused upon here in this context from Ps. 112.9. Thus, to really reach the bottom of what Paul is calling us to and setting before us which is now a much fuller theology of a certain type of lifestyle we must explore Ps. 112.
The theology of the Psalms focuses on the life that is blessed. Take for example the foundational Psalm (Ps. 1) which sets the tenor of the rest of the book; it begins with the words, "how blessed is the man." The Psalms teach us that there are only two kinds of people in the world: the righteous (צַדִּיק) and the wicked (רָשָׁע). Biblically, these are borne out in numerous categories: believer/unbeliever; regenerate/unregenerate; child of God/child of the devil; sons of God/children of wrath; saints/sinners; godly/ungodly; lovers of God/haters of God; friend of God/enemies of God etc. Paul pulls from this text to point out the fact that part of the virtue of the righteous man is generosity; but his virtue does not begin there.
The character of the righteous person begins with the fear of the Lord (Ps.112.1a). This is a fear of God's holiness, fear of His terrible judgments and of the consequences of breaking God's holy Law (cf. Rom. 7.12). Yet, this fear does not prohibit pleasure for, the righteous "greatly delights in His commandments" (Ps. 112.1b). He had the perfect balance of reverence and relish. He also promulgates his righteousness and his proven character to his children and the succeeding generations which follow him (112.2).
One of the reasons why Paul must have picked this passage was because of its references to material prosperity (112.3) and his willingness to share (112.5) and of course, the focus of Paul is the content of v.9 (LXX), "He has given freely to the poor, His righteousness endures forever." The fact that his "righteousness endures forever" points to the eternal legacy of the righteous. Unlike the wicked, the righteous will have fruit on into eternity. Of the person who posses righteous fruit, righteous living and deeds of righteousness Paul says, "to those who by perseverance in doing good seek for glory and honor and immortality, eternal life" (Rom. 2.7).
The example of the righteous man also teaches us to trust God and cast of fear (cf. 2 Tim. 1.7). It is so easy to become anxious and fearful when we extend ourselves financially (cf. Phil. 4.19). People are quickly overcome with the fear of the unknown and unforeseen with their circumstances and earthly concerns. The righteous person who trusts in the Lord is like a fortified city and is unshakable:
Psalm 112:6–8a 6 "For he will never be shaken; The righteous will be remembered forever. 7 He will not fear evil tidings; His heart is steadfast, trusting in the Lord. 8 His heart is upheld, he will not fear…"
He perseveres in all circumstances and finds light in dark places (112.4). In other words, a dark and mysterious providence is incapable of toppling his steadfast heart. He is able to look past the temporal, his eyes are on eternity and his hope cannot be shaken. Spurgeon put it well:
"He will have his days of darkness, he may be sick and sorry, poor and pining, as well as others; his former riches my take to themselves wings and fly away, while even his righteousness may be cruelly suspected; thus the clouds may lower around him, but his gloom shall not last forever, the Lord will bring him light in due season for as surely as a good man's sun goes down it shall rise again." (C.H. Spurgeon, The Treasury of David, vol. 3 (Hendrickson, 1988) p.17).
Unshakable reverence, unshakable joy, unshakable trust— that is the heart of the righteous.
Finally the righteous man, as is often the case, is contrasted with "the wicked" (רְשָׁעִים֮) who is described as envious of the righteous and unable to attain what they seek, "the desire of the wicked will perish" (112.10). For the righteous, "it is well with the man who is gracious and lends" (112.5a). That is, that it goes "well" with him through the course of his life and as a general principle that guides and governs his blessed life. The righteous possess well being because they possess faith in God's sovereign provision and his ability to protect and uphold them from their enemies.
By setting forth the example of the righteous in Ps. 112, Paul is calling the Corinthians to a certain quality of life; one that fears and trusts the Lord in all circumstances and imitates His compassion and His generosity (cf. Eph. 5.1).