The Covenant Life of the Church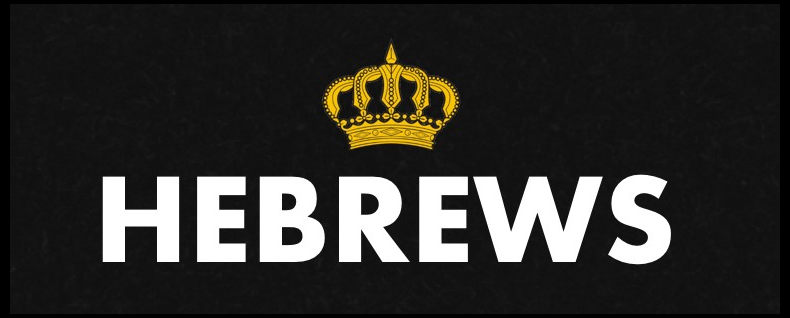 Hebrews 13:1–6 1 Let love of the brethren continue. 2 Do not neglect to show hospitality to strangers, for by this some have entertained angels without knowing it. 3 Remember the prisoners, as though in prison with them, and those who are ill-treated, since you yourselves also are in the body. 4 Marriage is to be held in honor among all, and the marriage bed is to be undefiled; for fornicators and adulterers God will judge. 5 Make sure that your character is free from the love of money, being content with what you have; for He Himself has said, "I will never desert you, nor will I ever forsake you," 6 so that we confidently say, "The Lord is my helper, I will not be afraid. What will man do to me?"
All true life in the body of Christ and in the Christian faith begins by being devoted to God. That was the focus of 12.28-29. Here, the author shifts his focus towards the one-another's of Scripture. This shows further the implications of their covenant theology. We can say that covenant theology leads to covenant life. The covenant life of the church is here expressed in terms that remain relevant for believers in every generation. The focus here shifts to the way we love the body, the way we endure persecution, honor marriage, and pursue contentment.
Abiding In Love
The very first principle that is given here pertains to the love within the church. It is important to discriminate between the church and the world at this point. Society often claims these biblical ethical principles as their own; however, these ethical norms belong to the "kingdom which cannot be shaken" (12.28). These are not just moral maxims laid down for the benefit of society, they are given to the New Covenant Church in order to distinguish it from the world itself:
John 13:34–35 34 "A new commandment I give to you, that you love one another, even as I have loved you, that you also love one another. 35 "By this all men will know that you are My disciples, if you have love for one another."
1 Peter 1:22 22 Since you have in obedience to the truth purified your souls for a sincere love of the brethren, fervently love one another from the heart,
The love of believers is rooted in authentic salvation, it conforms to the commands of God and it displays God's glory in the Church; this is something the world is not capable of doing. The 'brotherly love' (φιλαδελφία) spoken of here refers to the love that exists between fellow believers since we are all truly "brethren" (cf. Mt. 23.8). This phrase also reveals that true Christian love is intentional, "Let love of the brethren continue" (Ἡ φιλαδελφία μενέτω.). It is not a command that will happen automatically but we need to manage it, nourish it, and cultivate it purposefully, consciously and even systematically making sure we are making every effort to love the body of Christ.
In addition to the love we are to have towards one another, we are also called to be generous with our ethical standards so that we are ready to let our light shine in our social contexts. "Do not neglect to show hospitality to strangers, for by this some have entertained angels without knowing it" (13.2). In the first century Greco-Roman world, "hospitality" (τῆς φιλοξενίας) was seen as social virtue and even a "religious obligation" (O'Brien, Hebrews. 506). The term "hospitality" is a compound meaning, 'love of strangers.' This has never been easy. This was not popular in the first century where to open your home to a stranger was a risky social proposition. Anyone entering into your home was identified with your home and in some degree you assumed responsibility for that person's reputation and conduct. This type of thinking still exits today in much of the third world where people are not as individualistic as the West. But here the believers are being reminded of a principle that that "some have entertained angels without knowing it" (ἔλαθόν τινες ξενίσαντες ἀγγέλους).
Although many today claim this verse as a premise for their own 'angelic encounters', the author no doubt has biblical examples in mind not so much contemporary examples from his readers. Perhaps the most notable example in Scripture of this is Abraham's receive of the three men at Mamre (Gen. 18-19 esp. 18.3-5). Of course these men turned out to angels and one of them was none other than the Angel of the Lord. Although Abraham understood that these men were unique, he did not know that he was in fact entertaining angels. The principle is that you never know who will come into your company so that we need to be ready to show hospitality whenever possible especially if they are of the household of faith (cf. Gal. 6.10; 3 John 5-8).
Enduring Persecution
The second item on the list is empathy. While life is going on back here at home, the author wants the church to remain aware of those who have suffered persecution and incarceration for the sake of the gospel. This empathy is for those who are "prisoner" (τῶν δεσμίων). Of course these have already been mentioned earlier in the letter:
Hebrews 10:32–34 32 But remember the former days, when, after being enlightened, you endured a great conflict of sufferings, 33 partly by being made a public spectacle through reproaches and tribulations, and partly by becoming sharers with those who were so treated. 34 For you showed sympathy to the prisoners and accepted joyfully the seizure of your property, knowing that you have for yourselves a better possession and a lasting one.
They had done this in past but as with many things, we can easily forget (cf. Phil. 3.1). This is true of so many things in the Christian faith, we need constant reminding, constant encouragement and constant motivation for love and good works (10.24). Even more than simply remembering however, we are called to empathize with the persecuted church as if we were there with them "in prison" (ὡς συνδεδεμένοι)— as we try to imagine what they are going through, what they are suffering, what their families could be enduring. We are also to remember those who are presently experiencing harsh treatment (τῶν κακουχουμένων). Another way we can translated this term is torture! Our empathy is rooted in the simple fact that we too "are in the body" (ὄντες ἐν σώματι).
We understand what it feels like to be hurt, we understand pain, we known what it feels like to suffer. Now compound that by the fact some believers are suffering for nothing else than their faith. Paul often asked for this kind of prayer knowing personally the agony of physical persecution:
2 Timothy 2:8–9 8 Remember Jesus Christ, risen from the dead, descendant of David, according to my gospel, 9 for which I suffer hardship even to imprisonment as a criminal; but the word of God is not imprisoned.
Colossians 4:18 18 I, Paul, write this greeting with my own hand. Remember my imprisonment. Grace be with you.
These verses are easily situated in the teachings of Jesus who left these instructions for the Church as part of the kingdom ethics of the New Covenant believer:
Matthew 25:35-36 35 'For I was hungry, and you gave Me something to eat; I was thirsty, and you gave Me something to drink; I was a stranger, and you invited Me in; 36 naked, and you clothed Me; I was sick, and you visited Me; I was in prison, and you came to Me.'
This is what someone in the kingdom does; they take care of the people of God if at all possible. If we can we should be ready share be ready to support real needs in the body of Christ whether that means we go shopping for someone in the body who is in need, we cut a check or we endure persecution with one another. Either way, we are called to be there for each other as members one of another (cf. 1 Cor. 12.5).
Honoring Marriage
Hebrews first tells us that marriage is to be held in honor. Marriage is part of God's design for us as His people in this age. However, marriage will not be part of the age to come (cf. Mt. 22.30). Still, as long as we live in this world, Scripture teaches us that marriage is to be looked upon with "honor" (τίμιος). Rome has had a long standing tradition that its "priests" cannot participate in this creation ordinance because marriage will somehow defile the priest. However, both the Catholic Church's view of the priesthood and marriage is false. This runs contrary to the qualifications for the overseers, elders, pastors of the church who was expected to be married and have children (1 Tim. 3.2; cf. 4.3).
Augustine also introduced a false notion of marriage in the fourth century by teaching that the sexual union within the confine of marriage still involves sin. But this runs contrary to Scripture as well since we are commanded to engage in marital intimacy so that we will prevent sinful behavior i.e. immorality. The only view that can be found in Scripture is that marriage is gift of God (cf. Prov. 18.22), that marriage is God's will for His children, and that no one who does not posses the gift of celibacy should actively abstain from marriage except for extraneous circumstances; the apostles themselves being married (1 Cor. 9.5).
Paul went so far as to tell younger widows that they should not attempt a life of celibacy but instead, "get married, bear children, keep house, and give the enemy no occasion for reproach" that is, through immorality (1 Tim. 5.14). Here the word of God is concerned with the universal dignity of marriage, "Marriage is to be held in honor among all" (Τίμιος ὁ γάμος ἐν πᾶσιν). As the author of Hebrews begins to flesh out some of the practical implications of New Covenant life, it should not surprise us that he begins with marriage; after all, marriage is the foundation of society itself.
We are also called to sanctify marriage as that sole institution which God has ordained for man's sexual relationship in the context of one man and one woman in the life-long covenant of marriage (Gen. 2.24). Everything else is forbidden. This is why Hebrews tells us to sanctify and protect marriage and in particular the "marriage bed" (κοίτη). The word is a euphemism to refer to the intimacy of marriage. Here is a call to protect that intimacy at all cost. There are two ways to do this. We have to protect our marriage both from within and from without. Paul gave explicit commands regard this aspect of marriage to the Corinthians who, like us, were in living in the midst of a sensual, and sexually libertarian society. The safeguard is wise, simple and serious:
1 Corinthians 7:1–5 1 Now concerning the things about which you wrote, it is good for a man not to touch a woman. 2 But because of immoralities, each man is to have his own wife, and each woman is to have her own husband. 3 The husband must fulfill his duty to his wife, and likewise also the wife to her husband. 4 The wife does not have authority over her own body, but the husband does; and likewise also the husband does not have authority over his own body, but the wife does. 5 Stop depriving one another, except by agreement for a time, so that you may devote yourselves to prayer, and come together again so that Satan will not tempt you because of your lack of self-control.
We can see the wisdom of marriage in many ways. First, the warning that is connected to this exhortation is wisdom that pertains to salvation, "fornicators and adulterers God will judge" (πόρνους γὰρ καὶ μοιχοὺς κρινεῖ ὁ θεός). It shows that anyone defiling marriage through extramarital relationships runs the risk of coming under God's judgment because of the universal principle that "fornicators and adulterers God will judge" (cf. 1 Cor. 6.9-11; Eph. 5.3-6; Col. 3.5-6). Second, we also see the wisdom of marriage in the effect it has on society as a whole. Marriage is the building block of humanity (cf. Gen. 2.24; Eph. 5.31).
It is the starting point of the family. When the husband and wife relationship is not properly established no future remains for the family. This is why homosexual relationships are doomed from the start. Without marriage, families cannot be forged, children cannot be produced into a safe environment, and existing families are shattered and torn apart by failure to secure this most basic social unit of all. When the marriage fails children fail, when families fail society fails. Because of the unwillingness on the part of selfish individuals, children often stand to lose the most from this societal breakdown. Children are often forced to being raised by one parent, usually the mother who is stretched beyond their ability to provide, to protect and to properly guide the family with authority.
The failure of our culture to uphold God's social design for marriage has resulted in untold numbers of casualties, where individuals are broken, children are often abused and neglected, and families weakened to such a degree that it creates a crisis in the social structure of the whole country both ethically and economically— would we even have a Welfare system if each home was represented by real men and real women who take marriage and family serious? This is why so many inner-city families are in such bad shape; the father is out of the picture, the mother settles for anyone who will fill the void, and children lose trust in everyone and everything.
Third, beyond what is experienced at the common grace level; ultimately marriage is a gospel issue. That is why is should be held in such high esteem because Scripture tells us that marriage has a redemptive purpose, namely to reflect the greatest social relationship of all, Christ and His Church:
Ephesians 5:31–32 31 For this reason a man shall leave his father and mother and shall be joined to his wife, and the two shall become one flesh. 32 This mystery is great; but I am speaking with reference to Christ and the church.
Hebrews has dealt with various institutions, ordinances, types, ceremonies and has shown how Christ is not only better but permanent making many of those Old Covenant elements obsolete (cf. 8.13). The author has dealt with the Sabbath, we saw the true purpose and meaning of that (4.1-10), he has dealt with the tabernacle (8.1-6; 9.1-15), the priesthood (5.1-10; 6.19-7.28), the Law (7.11-22), the angels (1.4-14), and many earthly shadows; but as it pertains to the Church now, marriage must remain universally honored.
Pursuing Contentment
Although the last exhortation here may seem to come out of left field, we need to take heed to the context. We have already seen that this church has undergone such persecution that even led to the plundering of their possessions. Here then is a reminder to be eternally minded in the face of dire circumstances. It is a reminder that we have a "kingdom that cannot be shaken" (12.28), that what our character should be characterized with is not "the love of money" (Ἀφιλάργυρος ὁ τρόπος), but total confidence in God's philanthropic presence:
Hebrews 13.5-6 5 Make sure that your character is free from the love of money, being content with what you have; for He Himself has said, "I will never desert you, nor will I ever forsake you," 6 so that we confidently say, "The Lord is my helper, I will not be afraid. What will man do to me?"
To keep your life free from the love of money means money does not have you, it does not hold you, it is not what motivates you, its not what you live for and it is not what satisfies you and brings you ultimate contentment; God does! It is not the pursuit of money that is sinful, it's the love of it. In other words, it's the setting of one's affections upon the temporal blessings of wealth. Paul instructed that those in the church who were wealthy of the inherent danger of hoping in wealth:
1 Timothy 6:17–19 17 Instruct those who are rich in this present world not to be conceited or to fix their hope on the uncertainty of riches, but on God, who richly supplies us with all things to enjoy. 18 Instruct them to do good, to be rich in good works, to be generous and ready to share, 19 storing up for themselves the treasure of a good foundation for the future, so that they may take hold of that which is life indeed.
Rather than hoping in the "uncertainty of riches", which belong to those things which can be shaken, we are to hope and trust in the certainty of God's help. Hebrews is quoting the OT in a loose fashion for a reason here; to show that pilgrims in every covenantal administration were all given this same eschatological promise, namely, "I will never desert you" (Οὐ μή σε ἀνῶ).
Jacob was told:
Genesis 28:15 15 "Behold, I am with you and will keep you wherever you go, and will bring you back to this land; for I will not leave you until I have done what I have promised you."
Moses was told:
Deuteronomy 31:6–8 6 "Be strong and courageous, do not be afraid or tremble at them, for the Lord your God is the one who goes with you. He will not fail you or forsake you." 7 Then Moses called to Joshua and said to him in the sight of all Israel, "Be strong and courageous, for you shall go with this people into the land which the Lord has sworn to their fathers to give them, and you shall give it to them as an inheritance. 8 "The Lord is the one who goes ahead of you; He will be with you. He will not fail you or forsake you. Do not fear or be dismayed."
Joshua was told:
Joshua 1:5 5 "No man will be able to stand before you all the days of your life. Just as I have been with Moses, I will be with you; I will not fail you or forsake you.
Jesus tells us:
Matthew 28:19–20 19 "Go therefore and make disciples of all the nations, baptizing them in the name of the Father and the Son and the Holy Spirit, 20 teaching them to observe all that I commanded you; and lo, I am with you always, even to the end of the age."
Not only did Paul and the apostles see themselves in the same stream of redemptive promises of God's abiding presence, Paul for example understood the mystery of contentment and we would do well to learn of him:
1 Timothy 6:6–10 6 But godliness actually is a means of great gain when accompanied by contentment. 7 For we have brought nothing into the world, so we cannot take anything out of it either. 8 If we have food and covering, with these we shall be content. 9 But those who want to get rich fall into temptation and a snare and many foolish and harmful desires which plunge men into ruin and destruction. 10 For the love of money is a root of all sorts of evil, and some by longing for it have wandered away from the faith and pierced themselves with many griefs.
Philippians 4:11–12 11 Not that I speak from want, for I have learned to be content in whatever circumstances I am. 12 I know how to get along with humble means, and I also know how to live in prosperity; in any and every circumstance I have learned the secret of being filled and going hungry, both of having abundance and suffering need.