The Covenant of Christ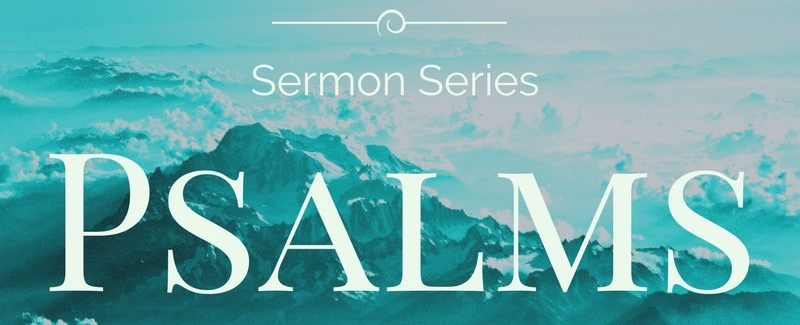 Psalm 2.7-9 7 "I will surely tell of the decree of the Lord: He said to Me, 'You are My Son, Today I have begotten You. 8 'Ask of Me, and I will surely give the nations as Your inheritance, And the very ends of the earth as Your possession. 9 'You shall break them with a rod of iron, You shall shatter them like earthenware.' "
Well one look at our condition and we would be tempted to consider ourselves miserable, weak and poor. And in one sense we are but Psalm 2 reminds us that this is not the end of the story. Take a look at your afflictions, your illnesses, your worries, your anxieties, your trials, and hardships; it may very much appear as if all things are against you. Yet, the real dramatization of our lives is not woe is me but who is with me. The business of life is not therefore to ask, how do I take control of my life? Millions are spent on medication, therapy, psychiatrics, counselors, and all the rest in pursuit of that very thing and yet, that is not the question we need to be asking. The real business of life is to consider who actually is in control of our lives? Some times when we read Scripture and come upon such massive claims, cosmic claims about God's sovereignty and power in the world and over the nations we tend to forget the very practical lessons meant to comfort us; He is with us and for us. That changes everything. As Jesus' disciples got into the boat one afternoon and found themselves battling the sea all night and rowing against a strong fierce wind, tossed and threatened by the waves, they felt like they were losing the battle until at last they saw someone. Then in the midst of the waters of chaos, they heard His voice say, "take courage, it is I; do not be afraid" (Mt. 14.27). Psalm 2 pictures the world in the chaotic waters of cosmic hostility to Christ, Psalm 2 helps us understand who He is who comforts us and walks over the chaos of our troubles. The strength of this Psalm is found in the covenant commitment found between Yahweh and the King His Anointed. The covenant with the Christ of God tells us three things here.
The Covenant Of Christ Begins With God's Eternal Decree
The reason there is so much confusion today about the sonship of Jesus Christ is precisely because people fail to see the language of Jesus as "begotten" of the Father from a covenantal perspective. Much of the controversy arises from the word "today" (הַיּ֥וֹם) which some interpret only along temporal lines. Because this passage is so explicitly Messianic, some argue that Psalm 2 is proof that Jesus as some point became the Son of God. However, when we understand that for the psalmist to use this language as part of the coronation ceremony of the kings of Israel was to declare something quite different. The background of Psalm 2 is found in 2 Samuel 7 and the Davidic covenant where David is appointed as king to rule over God's people (7.8) with the language of sonship. But this language of sonship was especially pertinent for David's descendant who would assume the throne after him:
2 Samuel 7:12–14 12 "When your days are complete and you lie down with your fathers, I will raise up your descendant after you, who will come forth from you, and I will establish his kingdom. 13 "He shall build a house for My name, and I will establish the throne of his kingdom forever. 14 "I will be a father to him and he will be a son to Me; when he commits iniquity, I will correct him with the rod of men and the strokes of the sons of men,
Thus, to be "begotten" by the Lord in Psalm 2 refers to the installation of kings like Solomon who at their coronation would take on this title in a metaphorical and symbolic way. They were begotten on the day of their installation. It is not difficult therefore to understand the symbolism as ultimately referring to Christ and His installation as king over God's people. In fact, Jesus as the true Son of God stands behind God's purpose in the Davidic covenant like all other covenants. It's not just that they point to Christ, they derive their significance in the history of redemption from Christ who is Lord, Son, and King. We could see this from Melchizedek, who was made and patterned after the reality of God's eternal Son (cf. Heb. 7.3). Notice that for the author of Hebrews, God's Son is a reality prior to the incarnation and prior to the Davidic covenant since this takes us back to Gen. 14. In fact, Hebrews declares that God and Son "made all things" (Heb. 1.2; cf. John 1.1-5; Col. 1.15-18). Thus, Ps. 2 has nothing to do with the ontological origin of the Son but with the covenantal mission of the Son typified here in the Davidic covenant. Psalm 2 is thus only part of the over all tapestry of the Son of God in Scripture who is not only Son and King, but Servant and Redeemer as well (cf. Is. 42.1; 59.20).
The "decree" (חֹק) of the Lord is covenantal language that the bible uses to stress God's commitment to install His Son as King. In Ps. 105.8-10, the psalmist seems to use the word, "decree" and "covenant" interchangeably. The decree reflects God's covenantal order to place His king/King in Zion ultimately realized in the Messiah through His death and exaltation (cf. Acts 13.33). The people of God always understood that this is what Psalm 2 was pointing to. It not only was this "decree" rooted in God's covenant with David, it was ultimately a reflection of the eternal covenant between Father and Son, Jesus. As the book of Hebrews focuses on Jesus' exaltation, it ties all these motifs together as it excludes everyone even angels from uniquely possessing the title of Son:
Hebrews 1:3–5 3 And He is the radiance of His glory and the exact representation of His nature, and upholds all things by the word of His power. When He had made purification of sins, He sat down at the right hand of the Majesty on high, 4 having become as much better than the angels, as He has inherited a more excellent name than they. 5 For to which of the angels did He ever say, "You are My Son, Today I have begotten You"? And again, "I will be a Father to Him And He shall be a Son to Me"?
Notice that Hebrews quotes and applies the first part of the verse (2 Sam. 7.14a) and not the part about the son committing iniquity. That part was reserved on the typical-historical-human level only. That is what is meant by, "I will correct him with the rod of men and the strokes of the sons of men" (2 Sam. 7.14b). Solomon sinned and God punished him with the rods of men but not with His wrath or with the removal of His grace. But this same basic Messianic hope is found throughout the Gospels:
Luke 1:30–33 30 The angel said to her, "Do not be afraid, Mary; for you have found favor with God. 31 "And behold, you will conceive in your womb and bear a son, and you shall name Him Jesus. 32 "He will be great and will be called the Son of the Most High; and the Lord God will give Him the throne of His father David; 33 and He will reign over the house of Jacob forever, and His kingdom will have no end."
Luke 1:68–69 68 "Blessed be the Lord God of Israel, For He has visited us and accomplished redemption for His people, 69 And has raised up a horn of salvation for us In the house of David His servant—
This is what God's covenant decree was all about— Redemption. One of David's descendants would not only occupy the throne but also redeem God's people, He would be "a horn of salvation" for everyone who trusts and exalts in Him by faith (cf. Ps. 89.17; 132.17; also see, 1 Sam. 2.1, 10; 2 Sam. 22.3). God's plan in Christ from the beginning was a covenant commitment to redeem a people for God's own possession and that is what is being signaled here in Psalm 2. Isaiah captures the essence of this aspect of Christ's covenant:
Isaiah 11:10 10 Then in that day The nations will resort to the root of Jesse, Who will stand as a signal for the peoples; And His resting place will be glorious.
It is glorious because His "resting place" is the throne of God. Having obtained His eternal Sabbath, He reigns exalted on the throne (cf. Rev. 5.5; 15.12; 22.16).
The Covenant Of Christ Involves Eternal Inheritance
Therefore, Christ's calling to be God's King was not an end of itself, it was that Jesus would rule in the midst of His people. Here the Lord is offering the nations to the king as an inheritance and the whole world as a reward, "Ask of Me, and I will surely give the nations as Your inheritance, And the very ends of the earth as Your possession" (v.8). Theologians have pondered how the eternal Trinitarian counsel operated and agreed upon the terms of redemption. If we dare pry into the mystery here in looking at Psalm 2, we may say that here is a case for the Father conceiving of redemption, the Son agreeing to the terms of the covenant involved on the condition of reward, "ask of Me." The Father also setting forth the promises of the covenant namely His commitment to exalt the Son and unite Him to a people as His everlasting reward for His obedience and death (On the reward of the Messiah see, Is. 40.10-11; 62.11; cf. Rev. 11.28; 22.12). The same basic realities may be present in the suffering servant passage of Isaiah:
Isaiah 53:10–12 10 But the Lord was pleased To crush Him, putting Him to grief; If He would render Himself as a guilt offering, He will see His offspring, He will prolong His days, And the good pleasure of the Lord will prosper in His hand. 11 As a result of the anguish of His soul, He will see it and be satisfied; By His knowledge the Righteous One, My Servant, will justify the many, As He will bear their iniquities. 12 Therefore, I will allot Him a portion with the great, And He will divide the booty with the strong; Because He poured out Himself to death, And was numbered with the transgressors; Yet He Himself bore the sin of many, And interceded for the transgressors.
It is the kingdom that is being covenant to the Son (cf. Lk. 22.29). This kingdom grant is repeated and upheld throughout the entire Psalter (cf. Ps. 18.50; 45.16; 61.6-7; 72.17; 78.70-72; 89.3-4; 110.1; 132.10-11). As J.V. Fesko put it, "God makes a convent with David, and the other patriarchs for that matter, because of His covenant with the Son in eternity." Verse 8 gives us two aspects of the King's reward, a new people "the nations" and a new world, "the earth." Of course this is OT language of eschatology. This was the prophet David looking ahead when Christ would rule from His eternal throne surrounded by all of the nations that He redeemed by His blood:
Revelation 5:9–10 9 And they sang a new song, saying, "Worthy are You to take the book and to break its seals; for You were slain, and purchased for God with Your blood men from every tribe and tongue and people and nation. 10 "You have made them to be a kingdom and priests to our God; and they will reign upon the earth."
The same truth is given to us in the OT prophets (cf. Ps. 145.10-13). There they saw this kingdom reign, God's Son-King surrounded by His new humanity reigning in sovereign dominion where all nations would serve Him (see also, Ps. 110.3):
Daniel 7:13–14 13 "I kept looking in the night visions, And behold, with the clouds of heaven One like a Son of Man was coming, And He came up to the Ancient of Days And was presented before Him. 14 "And to Him was given dominion, Glory and a kingdom, That all the peoples, nations and men of every language Might serve Him. His dominion is an everlasting dominion Which will not pass away; And His kingdom is one Which will not be destroyed.
The beauty of this kingdom reign is that Christ means to share it with us. In fact, Jesus told His disciples that it is and has been God's choice to give them the kingdom. Of course, the kingdom is here now in a spiritual sense (cf. Col. 1.13), in the sense of God's standards and ethics that should govern the lives of His people (cf. Mt. 6.10), and is even congruent with our participation in salvation through the new birth (cf. John 3.3-5). The kingdom even saw partial visible manifestations in the life of Christ so that His miracles and power over demons were actually manifestations of the kingdom's intrusion into the present age (cf. Mt. 12.28; also, Heb. 6.5; 9.11). Nevertheless the kingdom is also something anticipated, coming, and differs from the realized aspects of the kingdom of God now. This is what is anticipated by the new covenant:
Mark 14:24–25 24 And He said to them, "This is My blood of the covenant, which is poured out for many. 25 "Truly I say to you, I will never again drink of the fruit of the vine until that day when I drink it new in the kingdom of God."
While, many missionaries and contemporary worship songs use Psalm 2.8 as a indicative of the prayer of the believer who asks God to give the nations to them through evangelism; in reality, this was God's promise to the Son. It was the reward of His sufferings. It was the inheritance of God's true heir who is given this possession because of His personal obedience of life and death (cf. Phil. 2.9-11). This psalm is not a prayer we should pray because the nations have already been covenanted to the Son in the eternal covenant of redemption.
The Covenant Of Christ Results In Eternal Judgment
The covenant of redemption also established the judgment of the Son. The psalmist envisions the Son of God conquering over the nation with the metaphor of earthenware (cf. Jer. 19.10-11) where the king is like a potter that discards the useless vessels of dishonor, "You shall break them with a rod of iron, You shall shatter them like earthenware" (2.9). Here we see the total dominion of the Son over the world where every rebel nation (and person); those who devise a vain thing (Ps. 2.1). These will be utterly destroyed by the Son. Those who would not join the Son's new humanity will be destroyed from the face of the earth (cf. 2 Thess. 1.6-10). It is not surprising to find the Father committing to destroy His Son's enemies as part of what is reflected and promised typologically in the Davidic covenant:
Psalm 89:20–24 20 "I have found David My servant; With My holy oil I have anointed him, 21 With whom My hand will be established; My arm also will strengthen him. 22 "The enemy will not deceive him, Nor the son of wickedness afflict him. 23 "But I shall crush his adversaries before him, And strike those who hate him. 24 "My faithfulness and My lovingkindness will be with him, And in My name his horn will be exalted.
This same basic Messianic dominion is found throughout Scripture as a testimony to the total vindication of the Son of God and the eternal judgment He will unleash on the earth:
Daniel 2:44 44 "In the days of those kings the God of heaven will set up a kingdom which will never be destroyed, and that kingdom will not be left for another people; it will crush and put an end to all these kingdoms, but it will itself endure forever.
As we come full circle with the individual who symbolizes the covenant with Christ, that is, David, we recall his final words in the closing words of His life captured in psalm form— David singing of his vindication and yet in singing of his vindication it quickly becomes apparent that He sings of one greater than he:
2 Samuel 22:40–44 40 "For You have girded me with strength for battle; You have subdued under me those who rose up against me. 41 "You have also made my enemies turn their backs to me, And I destroyed those who hated me. 42 "They looked, but there was none to save; Even to the Lord, but He did not answer them. 43 "Then I pulverized them as the dust of the earth; I crushed and stamped them as the mire of the streets. 44 "You have also delivered me from the contentions of my people; You have kept me as head of the nations; A people whom I have not known serve me.
Remarkably, this Psalm 2 is cited in connection not only with the Son but also in connection with the Christian. To use the phrase of David Garner's book, these are the Sons in the Son, who will triumph with Him and share in His absolute dominion over all.
Revelation 2:26–29 26 'He who overcomes, and he who keeps My deeds until the end, to him I will give authority over the nations; 27 and he shall rule them with a rod of iron, as the vessels of the potter are broken to pieces, as I also have received authority from My Father; 28 and I will give him the morning star. 29 'He who has an ear, let him hear what the Spirit says to the churches.'
Today we are often blinded by our earthly image (cf. 1 Cor. 15.47-49; 2 Cor. 4.16); our trials, bodies, infirmities, culture, human limitations, and all other conditions belonging to the present age keep us from really understanding the nature of our privileges in Christ (cf. Rom. 8.31-39). While the world, including His own people stumbled at His coming and kingdom, those who genuinely trust in Him will share in His victory over His enemies:
Matthew 21:42–44 42 Jesus said to them, "Did you never read in the Scriptures, 'The stone which the builders rejected, This became the chief corner stone; This came about from the Lord, And it is marvelous in our eyes'? 43 "Therefore I say to you, the kingdom of God will be taken away from you and given to a people, producing the fruit of it. 44 "And he who falls on this stone will be broken to pieces; but on whomever it falls, it will scatter him like dust."
CONNECT TO CHRIST
1. Jesus Is God's True Son
The bible presents a substantial theology of sonship that stems all the way back to the opening pages of Scripture. Adam is called God's son (Lk. 3.39). Genesis tells us that Adam was created in God's image and thus as God's image-bearing son, Adam was in fact God's vice-regent who was commissioned to reign in His place over all the earth. This was in reality the prospect of what we now conceive of as eschatological glory or even put more succinctly, glorification. Yet, this eschatological goal was not realized as we know. Many sons resulted from the fall; some were evil and others righteous (e.g. Gen. 4-5). But from the outset of the Fall, man's hope in another son was set forth as the woman's seed (cf. Gen. 3.15). The next time the idea of God's son immerges is in corporate fashion with God's chosen race, Israel who is called God's "son, My firstborn" (Ex. 4.22). And while yet again, this son was given a similar commission as the first son, they nevertheless sin just as well (cf. Hos. 6.7). Again, the concept of sonship was not discarded by the covenant God but God chose another figure to bear the title of son, David who would be king (2 Sam. 7.14). God's grace in this covenant was evident after David sinned and yet the throne was still being occupied. Finally, God's only and true Son comes not as a reflection, prophetic, typological figure but as the very Son of God himself, the Son of His love (Col. 1.13). As God's true Son, He is not only commissioned, He is sent as the very Surety of His people. Jesus accomplished what all other 'sons' could not do, namely fulfill all righteousness (cf. Mt. 3.15). As God's true Son and like Adam, Israel, and David before Him; He too was in covenant with God. In this covenant (the eternal covenant of redemption) He secures all those who belong to Him who are united to Him by faith, and those who He represented and redeemed through His blood. No other son could do this for us. Now, behold, remarkably, we too are children of God!