The Cry of the King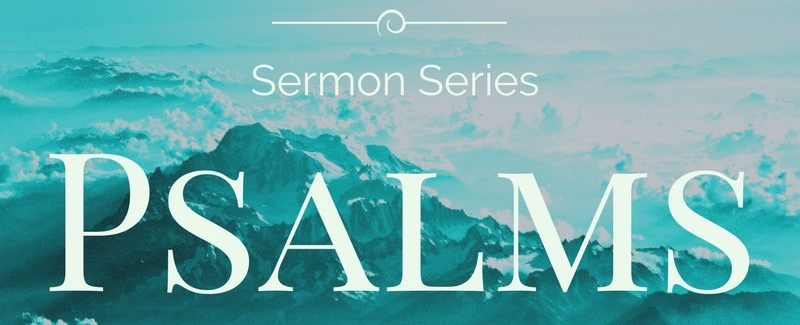 Psalm 3:4–6 4 I was crying to the Lord with my voice, And He answered me from His holy mountain. Selah. 5 I lay down and slept; I awoke, for the Lord sustains me. 6 I will not be afraid of ten thousands of people Who have set themselves against me round about.
If there's one thing we should take away from David's resignation under the mighty hand of God, is that the relief of his anguish came in the context of his prayer. It was in his willingness to fling himself on the throne of grace where he would find help in his time of need. This next section of Psalm 3 give us an insight into the dynamics of David's prayer life and his ability to cope with his circumstances. There is an invincible confidence in God that comes through in David's prayer. That is the summation of what is being seen here. From David's plea before God, to his trust in God's divine protection, and his confidence in the face of hostile forces; everything is lifted up to the Lifter of David's head in prayer.
The Confident Plea Of The King
During David's struggle with Absalom, he was subjected to ridicule and scorn. Certainly David felt the depths of discouragement but that dejection did not keep him from crying out to God. At the same time we should notice that David's address has changed. He is no longer praying directly to God, he now turns to tell of God's faithfulness. He testifies to what God has done. That means for David, this prayer was ongoing. It was an ongoing conversation that David had with the Lord in the midst of his prayer life. This prayer went on during his trials. He kept account of God's faithfulness and reported to the people. It was a praise report of God's deliverance, "I was crying to the Lord with my voice, And He answered me from His holy mountain" (3.4).
As we think about David's prayer the first thing we can discern is that David pleaded with the Lord in confidence that God would hear him, "I was crying to the Lord with my voice" (ק֭וֹלִי אֶל־יְהוָ֣ה אֶקְרָ֑א). Not only can God hear our prayers, He wants to hear our prayers. Of course God knows what we are about to pray long before we utter a sound. It must be then, that God delights in our prayers, uses our prayers as the means of His will, and attends our prayers with the empowering presence of His Spirit. This is why we are commanded to pray resolutely as if to commit to Him everything knowing the efficacious power of biblical prayer:
Philippians 4:7 6 Be anxious for nothing, but in everything by prayer and supplication with thanksgiving let your requests be made known to God. 7 And the peace of God, which surpasses all comprehension, will guard your hearts and your minds in Christ Jesus.
1 Timothy 2:1 1 First of all, then, I urge that entreaties and prayers, petitions and thanksgivings, be made on behalf of all men,
1 Peter 4:7 7 The end of all things is near; therefore, be of sound judgment and sober spirit for the purpose of prayer.
We will be more prone to pray regularly and about all things when we believe in the efficacious nature of prayer. God has chosen to execute His will in connection with our prayers; this is what God has ordained, who are we to question it? We see this so clearly operating in the life of Paul who regularly relied on the prayers of saints in the churches:
2 Corinthians 1:8–11 8 For we do not want you to be unaware, brethren, of our affliction which came to us in Asia, that we were burdened excessively, beyond our strength, so that we despaired even of life; 9 indeed, we had the sentence of death within ourselves so that we would not trust in ourselves, but in God who raises the dead; 10 who delivered us from so great a peril of death, and will deliver us, He on whom we have set our hope. And He will yet deliver us, 11 you also joining in helping us through your prayers, so that thanks may be given by many persons on our behalf for the favor bestowed on us through the prayers of many.
Paul not only relied on prayer for safety but also prayer for unction and boldness in evangelism:
Colossians 4:2–4 2 Devote yourselves to prayer, keeping alert in it with an attitude of thanksgiving; 3 praying at the same time for us as well, that God will open up to us a door for the word, so that we may speak forth the mystery of Christ, for which I have also been imprisoned; 4 that I may make it clear in the way I ought to speak.
Notice that David's plea was also desperate, "I cried to the Lord." The term 'to cry' comes from the Hebrew (קָרָא) meaning to invoke to summon. It was a call of dependence. He was crying out to God to help him; he was not too proud to cry out. As David turns to report what God has done, he also turns the focus on what God can do versus what all his enemies are threatening to do. If our focus is not redirected to God in prayer, we can have too much concern for our adversaries and our adversities and not enough focus on God's power. This is a killer in the area of politics. If we are not careful we can invert what Jesus told Pilate, 'you would have no authority over Me, unless it had been given you from above" (John 19.11). One commentator put it well that our trials if we focus too long upon them can have a "hypnotic power" over us so that we do not see things for what they are:
"The psalmist expresses confidence in God's ability to answer prayer (3:4–5). As the psalmist moves his eyes from the multitude of enemies to God… If one gazes too long upon the enemy and his might, the enemy grows in the mind's eye to gigantic proportions and his citadels reach up to the skies (Deut 1:28). The hypnotic power of the enemy is broken when one turns one's gaze toward God, who is able to fight and grant victory (Deut 1:29–30)."
And this is what David has done. Not only by declaring that God answers him, but also where God will answer him from, "He answered me from His holy mountain" (3.4b). Of course the "holy mountain" (מֵהַ֖ר קָדְשֹׁ֣ו) (lit. 'mount of his holiness') is a reference to the earlier "Zion" of Psalm 2 (cf. 2.7). Earlier in the historical background of Samuel we saw how the priests, Zadok and the Levites, wanted to bring the ark of the covenant to David since it stood for the very presence of God. But David insisted that the proper place of the ark was in Jerusalem or Zion- another name for the city (cf. Ps. 2.6). Notice however what faith and prayer enabled David to do. By faith as David cried with his "voice" he was transported back to the ark as it were, to God's throne. By doing this, David foreshadowed the new covenant way into the veil, that is, by faith. Although forced to physically depart Zion, by faith, David had unceasing access to the Zion above where his true hope and ours is found (cf. Heb. 12.22).
When we see that we have true access and confidence into God's presence (Heb. 10.19-22), the source and sphere of our hope and comfort, then we will confidently plead with God instead of cowering in the presence of our troubles. From Zion means that God was enthroned, sovereign and glorious in power and authority. Where God is reminds us of Who God is. When we fix our eyes on Zion, we are reminded that God answers us from a place of all authority because Zion represents His authority over all things. And there we recognize that God not only hears us but answers us and helps us:
Psalm 34:4–7 4 I sought the Lord, and He answered me, And delivered me from all my fears. 5 They [the humble, v.2b] looked to Him and were radiant, And their faces will never be ashamed. 6 This poor man cried, and the Lord heard him And saved him out of all his troubles. 7 The angel of the Lord encamps around those who fear Him, And rescues them.
The Confident Rest Of The King
Usually when our lives are tried, when we are in the fire of life's hardships, we tend to toss and turn we tend to lose sleep. During David's battle with Absalom, good sleep would have been hard to come by. We usually battle with sleep when the bills are stacking up or the kids are acting up or when we are having a hard time at work or in some relationship; but David slept under the canopy of God's sovereign care when his own people led by his son was plotting to kill him. This should also illustrate for us the priority of prayer when we are restless and anxious. This after all is the order here; David laid his burden at the Lord's feet before he laid his head on the pillow. Before the confident rest there was a confident plea. David understood that in the storms of our trials and tribulations; who can we depend on for safety but God alone:
Psalm 4:6–8 6 Many are saying, "Who will show us any good?" Lift up the light of Your countenance upon us, O Lord! 7 You have put gladness in my heart, More than when their grain and new wine abound. 8 In peace I will both lie down and sleep, For You alone, O Lord, make me to dwell in safety.
The act of sleep is a remarkable part of life if we think about it. I have often said, sleep was created to remind us that God does not need us— a valuable reminder in the late hours of sermon prep when God remind the pastor, 'go to sleep sufficient is the study for today.' What a remarkable display of faith; the kingdom is in turmoil, your on the run, the future is completely uncertain, danger is mounting and morale among your men is waning and the king slept. What a glorious foreshadowing of Jesus' own display of total confidence in the all sustaining power of the Father when in the midst of the storm, in the boat, surrounded by fear-filled disciples who did what any of us would do as they cried out, not in confidence but in consternation, "Teacher, do you not care that we are perishing" (Mk. 4.38).
But like Jesus and foreshadowing Jesus, David knew that God could calm the storm and even more than that, he reports of God's absolute faithfulness to sustain him, "the Lord sustains me" (יְהוָ֣ה יִסְמְכֵֽנִי). Holladay's Lexicon translates the term, "sustains" as "unshakable" (cf. Ps. 111.8). Here in verse 5 it refers also to God's ongoing protection through the night. It is truly remarkable how vulnerable we really are when we sleep. We are totally sedated, totally mentally subdued, and totally oblivious to danger. What remarkable display of faith. While David's enemies tried to sink him in a sea of fear and despair, David's downward spiral drove him to his knees until he found rest for his soul.
The Confident Peace Of The King
When we realize that our God is in the heavens seated on His throne and reigning in His glorious kingdom in Zion it will produce in us an indomitable confidence in the face of overwhelming opposition and peril even when it is on the rise, "I will not be afraid of ten thousands of people Who have set themselves against me round about" (3.6). Bearing in mind that Absalom was plotting the whole time that David prayed; David's focus was piety not panic. David prayerfully kept his poise while all of Israel had moved over to Absalom's side and more and more people where calling for David's death (cf. 2 Sam. 15.12; 17.1-2). In this way also he points us forward to the remarkable redemptive condescension and resignation of the Son of God:
Hebrews 5:7–9 7 In the days of His flesh, He offered up both prayers and supplications with loud crying and tears to the One able to save Him from death, and He was heard because of His piety. 8 Although He was a Son, He learned obedience from the things which He suffered. 9 And having been made perfect, He became to all those who obey Him the source of eternal salvation,
What David did he did in an earthly typical kingdom. What Jesus did was for the heavenly spiritual reality of the kingdom of God. David's triumph was temporal Jesus' was eternal and redemptive. Like David, Jesus sought and found safety under God's hand in God's will and through prayer in all things (cf. Lk. 6.12). Although at times Jesus' prayers were filled with anguish (cf. Lk. 22.39-46), nevertheless they were filled with confidence and peace in God's sovereign power and comforting presence (cf. John 11.42).
Of course all of our peace is a matter of quality and quantity. Our peace must first be redemptive before it is supportive. We first need to know God's peace as God delivers us from His wrath not the wrath of others (cf. Mk. 10.). Jonathan Edwards reminds us of the glorious 'way to peace with God' through Christ:
"…what rest does it give to the weary soul to see itself thus delivered, that the foundation of its anxieties and fears is wholly removed, and that God's wrath ceases, that it is brought into a state of peace with God, and that there is no more occasion to fear hell, but that it is forever safe. How refreshing is it to the soul to be once thus delivered of that which was so much its trouble and terror, and to be eased of that which was so much its burden!"
Edwards would go on to say that God has not left us helpless in any calamity. In other words, God always provides help for His people. Yet, if we have not obtained that kind of peace first, we will not know practically the peace of God that surpasses understanding (Phil. 4.7). The peace of God that can still our storms (cf. Mk. 4.35-41), and crush our enemy under our feet (cf. Rom. 16.20). Many people will be attracted to the Christian message for peace of a practical kind. If you start with practical peace as opposed to the peace of reconciliation; people will line up at the door to get some peace of mind. But if we start with God's reconciling peace, the peace that results from propitiation, the peace that removes God's awful wrath from our souls; the natural man will never seek this kind of peace on their own.
The reason David could triumph over his circumstances was because he was the recipient of God's redemptive grace in the gospel. Because he was a man after God's own heart he was not coming to God simply for felt needs. He came to God by faith, willing to submit to His divine providence and sovereignty whatever the outcome. A person with that God-centered worldview is invincible because they operate under the reality that they have already won despite being surrounded by hostile forces:
Romans 8:31–39 31 What then shall we say to these things? If God is for us, who is against us? 32 He who did not spare His own Son, but delivered Him over for us all, how will He not also with Him freely give us all things? 33 Who will bring a charge against God's elect? God is the one who justifies; 34 who is the one who condemns? Christ Jesus is He who died, yes, rather who was raised, who is at the right hand of God, who also intercedes for us. 35 Who will separate us from the love of Christ? Will tribulation, or distress, or persecution, or famine, or nakedness, or peril, or sword? 36 Just as it is written, "For Your sake we are being put to death all day long; We were considered as sheep to be slaughtered." 37 But in all these things we overwhelmingly conquer through Him who loved us. 38 For I am convinced that neither death, nor life, nor angels, nor principalities, nor things present, nor things to come, nor powers, 39 nor height, nor depth, nor any other created thing, will be able to separate us from the love of God, which is in Christ Jesus our Lord.
Spurgeon was right when he said, "we need not fear a frowning world while we rejoice in a prayer-hearing God."
CONNECT TO CHRIST
Jesus Was Pious
David is called a man after God's own heart (cf. 1 Sam. 13.14; Acts 13.22), and yet he sinned grievously and brought a reproach on God's name. Jesus on the other was more pious than David and always did what was pleasing to His Father (cf. Mt. 3.17; John 8.29). We see Jesus fasting (Lk. 4.2), we see Him singing hymns to God (Mt. 26.30; Mk. 14.26), we see Him teaching and preaching in the power of the Spirit (Lk. 4.18; 13.22), we see Him sympathizing with the weak and the afflicted (Mt. 4.24), we see Him embracing children and identifying with the least and last of society (Lk. 18.15), but we also see Him in communion with God praying and crying out to His Father (cf. Mk. 1.35; Lk. 6.12; Heb. 5.7). As the passage above points out, there was a beauty in resignation that was present in Jesus' life and especially in the hour of His greatest trial when He was surrounded by 'ten thousands of people round about' as it were. Again, Jesus' life was only typified by David. Jesus was not only surrounded by human enemies (cf. Acts 4.27-29), but also by spirit beings of the demon world. The principalities and powers who were operating behind the scenes to influence Jesus' killers (cf. John 13.27). In the face of all of this, Jesus never took His eyes off of Zion where His help would come from. Who but the Lord of glory on His cross of light could sing Psalm 121 in the midst of such terrible darkness (Lk. 22.53):
Psalm 121:1–8 1 I will lift up my eyes to the mountains; From where shall my help come? 2 My help comes from the Lord, Who made heaven and earth. 3 He will not allow your foot to slip; He who keeps you will not slumber. 4 Behold, He who keeps Israel Will neither slumber nor sleep. 5 The Lord is your keeper; The Lord is your shade on your right hand. 6 The sun will not smite you by day, Nor the moon by night. 7 The Lord will protect you from all evil; He will keep your soul. 8 The Lord will guard your going out and your coming in From this time forth and forever.
Jesus Was Focused on Zion
Like David, but to a much greater degree Jesus lived His life in the light of Zion. While on earth, Jesus' heart, mind and trust were in the heavenly realms (cf. John 17.4, 5, 24). He saw himself as one whom the Father saw from heaven (cf. John 16.32). That means that Jesus fully trusted in God's sovereign oversight of His life. That is why Jesus could say with David, "into your hands I commit My spirit" (cf. Ps. 31.5; Lk. 23.46). Jesus lived in the confidence of divine providence. The Spirit of holiness overshadowed Him (Lk. 1.35), form heaven descended upon Him (John 1.33), empowered Him for all ministry (Lk. 4.18), and penetrated the temporal realm to demonstrate the powers of the age to come through Him (cf. Heb. 9.11). Jesus taught His disciples to look to Zion and pray according the God's heavenly reign (Mt. 6.10).
Jesus Was Confident In His God
1 Timothy 3:16 16 By common confession, great is the mystery of godliness: He who was revealed in the flesh, Was vindicated in the Spirit, Seen by angels, Proclaimed among the nations, Believed on in the world, Taken up in glory.
What we now confess, Jesus knew and believed every moment of His earthly ministry. Jesus always trusted in the Father to vindicate Him through the eternal Spirit by raising Him from the dead (cf. Heb. 9.14; Rom. 1.4; Ps. 16.10-11). In conjunction with God's eternal covenant commitment to the Son to sustain and vindicate Him, Jesus not only laid down to rest, He laid down His life (cf. Is. 53.11-12). Remarkably as typified by David, Jesus trusted in the Father to restore His kingdom and reward Him together with His people.