The Demands of Pastoral Ministry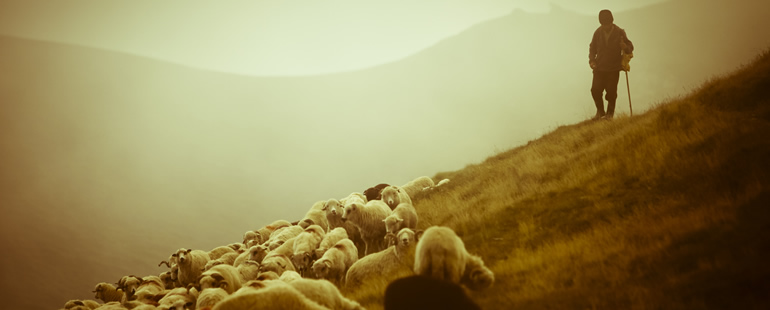 Text and Exposition
14"Here for this third time I am ready to come to you, and I will not be a burden to you; for I do not seek what is yours, but you; for children are not responsible to save up for their parents, but parents for their children. 15 I will most gladly spend and be expended for your souls. If I love you more, am I to be loved less? 16 But be that as it may, I did not burden you myself; nevertheless, crafty fellow that I am, I took you in by deceit. 17 Certainly I have not taken advantage of you through any of those whom I have sent to you, have I? 18 I urged Titus to go, and I sent the brother with him. Titus did not take any advantage of you, did he? Did we not conduct ourselves in the same spirit and walk in the same steps?"
14 Ἰδοὺ τρίτον τοῦτο ἑτοίμως ἔχω ἐλθεῖν πρὸς ὑμᾶς, καὶ οὐ καταναρκήσω· οὐ γὰρ ζητῶ τὰ ὑμῶν ἀλλὰ ὑμᾶς. οὐ γὰρ ὀφείλει τὰ τέκνα τοῖς γονεῦσιν θησαυρίζειν ἀλλὰ οἱ γονεῖς τοῖς τέκνοις. 15 ἐγὼ δὲ ἥδιστα δαπανήσω καὶ ἐκδαπανηθήσομαι ὑπὲρ τῶν ψυχῶν ὑμῶν. εἰ περισσοτέρως ὑμᾶς ἀγαπῶ[ν], ἧσσον ἀγαπῶμαι; 16 ἔστω δέ, ἐγὼ οὐ κατεβάρησα ὑμᾶς· ἀλλὰ ὑπάρχων πανοῦργος δόλῳ ὑμᾶς ἔλαβον. 17 μή τινα ὧν ἀπέσταλκα πρὸς ὑμᾶς, δι' αὐτοῦ ἐπλεονέκτησα ὑμᾶς; 18 παρεκάλεσα Τίτον καὶ συναπέστειλα τὸν ἀδελφόν· μήτι ἐπλεονέκτησεν ὑμᾶς Τίτος; οὐ τῷ αὐτῷ πνεύματι περιεπατήσαμεν; οὐ τοῖς αὐτοῖς ἴχνεσιν;
Preliminary Thought
"As Paul begins to make preparations for his third visit, he begins to call the church to spiritual reformation. Before that however, Paul reiterates his commitment to financial independence from the church of Corinth. Paul makes it clear that he is not after their material goods but instead the wellbeing of their souls. Paul sees himself once again as their spiritual father— their father in the faith. Paul argues therefore that just as children ought to expect an inheritance from their fathers, so too, they were not obligated to care for him but he for them. Because of this Paul is glad to toil in the service of their faith. Such love should be reciprocated and Paul is right to anticipate nothing less. Paul's irony makes it clear that he has no hidden motives in the dispatch of his personal associates. Far from being deceitful, he did not take advantage of them personally or through his emissaries for they have provided the same trustworthy ministry as Paul himself; a testimony to their unity in the gospel."
Paul's words in this passage show us the importance the purity of the local church. Much of the passage surrounds the subject of money. Not only Paul's personal refusal to be financially supported by the Corinthians, their misunderstanding of his independence, and the false teacher's twisted version of things but also the need for the Corinthian's cooperation as well. In fact, the end of this letter heads in this very direction (13.9). With all of the Corinthian's mistakes, we are given several valuable lessons of what the church's conduct should have been. The church should have trusted Paul, supported Paul and believed Paul over the false teachers. When the church is functioning biblically, the picture is quite different. Paul has already taught on giving and generosity (Ch. 8-9). A healthy church is a giving church, healthy members are giving members, and God's people are called to generosity. Paul teaches on this throughout his letters (e.g. 1Cor. 9.11; 1 Tim. 5.17-18).
In the context where Paul had an established relationship with a church that was functioning well and where they were in full support of Paul's missionary efforts, the church did not fail to support Paul. There is probably no greater example than Paul's correspondence with the Philippians:
Philippians 4:15–19 15 "You yourselves also know, Philippians, that at the first preaching of the gospel, after I left Macedonia, no church shared with me in the matter of giving and receiving but you alone; 16 for even in Thessalonica you sent a gift more than once for my needs. 17 Not that I seek the gift itself, but I seek for the profit which increases to your account. 18 But I have received everything in full and have an abundance; I am amply supplied, having received from Epaphroditus what you have sent, a fragrant aroma, an acceptable sacrifice, well-pleasing to God. 19 And my God will supply all your needs according to His riches in glory in Christ Jesus."
Paul's sacrificial ministry in Corinth does not contradict or preclude his other directives on giving in the church, especially the normative pattern of giving to support the pastors and the local church. Above all other ministries, para-church, missions agencies, missionaries, humanitarian efforts, evangelistic ministries and all other types of ministries can never replace the primacy of giving to the local church. Paul's principle of sowing and reaping is grounded in the context of the local church:
Galatians 6:6–10 6 "The one who is taught the word is to share all good things with the one who teaches him. 7 Do not be deceived, God is not mocked; for whatever a man sows, this he will also reap. 8 For the one who sows to his own flesh will from the flesh reap corruption, but the one who sows to the Spirit will from the Spirit reap eternal life. 9 Let us not lose heart in doing good, for in due time we will reap if we do not grow weary. 10 So then, while we have opportunity, let us do good to all people, and especially to those who are of the household of the faith."
The church that does not support its leaders is dysfunctional, the members of a church that do not tithe or give according to ability is either immature or in rebellion to the Lordship of Christ; the matter really is that simple. God knows some people will be legitimately hindered at times, but this is God's normative pattern for giving. The self-sacrifice of Paul in these passages in now way contradicts his other clear directives on giving. These two aspects of Paul's practice and theology go together and should not be separated— they should be harmonized. Here Paul's aim is to remind the church of his selfless sacrifice and the integrity of his pastoral ministry among them. Not only his personal influence but also that of his fellow-workers as well.
1.) PASTORAL CARE
vv.14-15,
14"Here for this third time I am ready to come to you, and I will not be a burden to you; for I do not seek what is yours, but you; for children are not responsible to save up for their parents, but parents for their children. 15 I will most gladly spend and be expended for your souls. If I love you more, am I to be loved less?"
Paul returns now to a familiar theme in the letter, his personal plans (1.17; Ch. 2-7). In coming to the church Paul aims at getting things in right and from this context we see the demands on his ministry. His desire was for the church to get things in order prior to his arrival (12.20-21; 13.1-3; 9-11).
1.1, Paul's plan
Paul tells us plainly that his visit to Corinth would be his third one. Paul's relationship with the church has been a long drawn out saga of pastoral pain. His first visit was evangelistic (1 Cor. 2.1-5; Acts 18); his second visit was a disciplinary visit that necessitated a harsh rebuke for compromising and sin (2 Cor. 2.1; 13.2).
Paul was determined not simply to come to them but to minister to them, to edify them (12.19; 13.10), and to see the church brought to maturity. Paul's ultimate aim in coming to them is to see the church become whole through obedience and by complying with his apostolic authority:
2 Corinthians 13:9-10 9 "For we rejoice when we ourselves are weak but you are strong; this we also pray for, that you be made complete. 10 For this reason I am writing these things while absent, so that when present I need not use severity, in accordance with the authority which the Lord gave me for building up and not for tearing down."
What the church could expect from Paul's future visit is more of the same. He reminds them of this in the following thought of vv.16-18 by reminding them of his conduct in the prior visits of both he and his associates Titus and the unnamed "brother." In case anyone would have feared, Paul was not at all intent on seeking financial support from the church. We must keep in mind that Paul has already resolved not to allow the false teachers to ruin his reputation and to attempt to discredit his ministry among the churches, least of which was not among the Corinthians (8.20; 11.7-11). In all of his travel plans, Paul had resolved that he would "not be a burden" (οὐ καταναρκήσω). He has stated the rationale for this before. In this context Paul supports that rationale by expressing his true desire in coming to them.
1.2, Paul's heart
Before moving to the positive reasons for coming to them, again he denies ulterior motives, "for I do not seek what is yours, but you" (οὐ γὰρ ζητῶ τὰ ὑμῶν ἀλλὰ ὑμῶν). Ultimately Paul's reason for not wanting to "burden" (καταναρκάω) the church is rooted in a greater desire than their support, namely their souls. That is, he seeks their affection, their allegiance, their commitment to him and finally to the gospel. Paul has already expressed this concern for them:
2 Corinthians 11:2–3 2 "For I am jealous for you with a godly jealousy; for I betrothed you to one husband, so that to Christ I might present you as a pure virgin. 3 But I am afraid that, as the serpent deceived Eve by his craftiness, your minds will be led astray from the simplicity and purity of devotion to Christ."
When Paul said therefore what he was after was not "yours" (ὑμῶν) but "you" (ὑμῶν); he was pursuing the sanctity of the church and its members. This is what ministry is really about, sanctification. It was not about what they could provide him with but what he could produce in them.
Therefore, he was not pursuing their material assets but their spiritual affections. It was the total holistic wellness of the church that Paul was after. Paul belabors this point throughout his writings, "My children, with whom I am again in labor until Christ is formed in you" (Gal. 4.19). They were not there to complete him but he was there to complete them.
Colossians 1:28–29 28 "We proclaim Him, admonishing every man and teaching every man with all wisdom, so that we may present every man complete in Christ. 29 For this purpose also I labor, striving according to His power, which mightily works within me."
1.3, Paul's metaphor
To see the depth of Paul's love for the church, he gives us filial metaphor and returns to his spiritual fatherhood of the church, "for children are not responsible to save up for their parents, but parents for their children" (οὐ γὰρ ὀφείλει τὰ τέκνα τοῖς γονεῦσιν θησαυρίζειν ἀλλὰ οἱ γονεῖς τοῖς τέκνοις). Paul is the "parent" (γονεύς) and the church his "children" (τὰ τέκνα/ τοῖς τέκνοις). This metaphor gives Paul the justification to lay aside his pastoral privilege and refuse their financial support. Paul saw that the real obligation was on the apostle's side to provide for his children— spiritually speaking. Paul is not so much saying that he was giving the church financial aid as much as spiritual aid. The priority in Corinth, and for many churches especially missionaries, was to lay the biblical foundations of the church grounding it in the gospel first. The financial support Paul received from others took place once the church had been established and grounded in the truth. The Corinthians were yet to fully devote themselves to Christ because they were still not fully devoted to Paul and the apostles (cf. Rom. 6.17).
1.4, Paul's love
The ultimate motive undergirding this entire passage dealing with Paul's pastoral care is "love" (ἀγάπη). The text implies that Paul's love was not static but ongoing (as indicated by the present active participle ἀγαπῶ[ν]). We can appreciate the pastoral love of Paul in this context in by two expressions:
1.4.1, Paul's love is expressed through sacrifice
Because it is Paul's paternal right to forego his privileges, he also gladly lays down his life for them. Paul knows that his labors are for the enriching of their "souls" (τῶν ψυχῶν) not just their physical, material or temporal good; the ministry is for people's eternal good (cf. Col. 1.22). Pastoral ministry demands that above all you care for the spiritual quality of someone's life.
Therefore, Paul loves the church with joy-filled sacrifice, "I will most gladly spend and be expended for your souls" (ἐγὼ δὲ ἥδιστα δαπανήσω καὶ ἐκδαπανηθήσομαι ὑπὲρ τῶν ψυχῶν ὑμῶν). Paul's words depict nothing short of total sacrifice, the shepherd laying down his life for the sheep (cf. John 10. 11-15). Paul uses two words that define his sacrifice, "spend" (δαπανάω) and to be "expended" (ἐκδαπανάω). Both of these terms express utter exhaustion. It was absolutely worth it to Paul to toil and labor and sweat and even bleed for the church knowing their souls were at stake.
1.4.2, Paul's love is expressed through sincerity
Paul's love was not based on emotions or preference but truth. Paul's love was true love because it was not willing to simply love with blind affection but with bold anticipation. For love to be true love it must be reciprocal love; love that is given and received. This is the nature of Christian fellowship; there is a mutual edification that should be expected by genuine believers:
Romans 1:11–12 11 "For I long to see you so that I may impart some spiritual gift to you, that you may be established; 12 that is, that I may be encouraged together with you while among you, each of us by the other's faith, both yours and mine."
2.) PASTORAL CONSISTENCY
vv.16-18,
16"But be that as it may, I did not burden you myself; nevertheless, crafty fellow that I am, I took you in by deceit. 17 Certainly I have not taken advantage of you through any of those whom I have sent to you, have I? 18 I urged Titus to go, and I sent the brother with him. Titus did not take any advantage of you, did he? Did we not conduct ourselves in the same spirit and walk in the same steps?"
Not only was Paul obligated to keep his word and to care for the church himself, he also commended the integrity and ministry of his associates as well. Paul was careful to have those who would labor with him share his heart for the care of the church (cf. Phil. 2.18-20). Paul's repeated use of irony shows the church's indictment of Paul's motives. Surely they were accusing Paul of being "crafty" (πανοῦργος) and "deceitful" (δόλῳ). Ultimately, they were unsure of his motives. Paul is writing here to settle their fears. His motives were not to "take advantage" (πλεονεκτέω) of them in any form; not through his own activity, not through the activity of those connected to him.
Paul was consistent and trustworthy. Paul's fellow workers also were reliable, dependable servants of Christ (cf. 1 Cor. 4.1-5). This spoke both of Paul's faithfulness and theirs. In verse 18 Paul takes full responsibility for sending these men to minister to them, "I urged" (παρεκάλεσα) and "I sent... with" (συναπέστειλα). These two emissaries of Paul were like Paul in their mission and their manner. Like Paul, they did not take advantage of the church through any sort of financial impropriety. The reason for this is because these men were men of repute, honorable, trustworthy leaders who became for Paul assets in the ministry (cf. 8.16-24).
Not only did these men not deviate from any of Paul's wishes and practices, they were mirror images of Paul's own ministry, "Did we not conduct ourselves in the same spirit and walk in the same steps?" (οὐ τῷ αὐτῷ πνεύματι περιεπατήσαμεν; οὐ τοῖς αὐτοῖς ἴχνεσιν;). Notice in this situation what is of the essence, namely their "conduct" (περιεπατήσαμεν). They may have differed in theological acumen, they may have been different in terms of their gifts, or personalities but with respect to their manner of life and their commitment to the church, they were equals. Paul could trust these brothers because of two unifying reasons, their passion and practice.
2.1, Like-minded ministers have the same passion
One verb controls both phrases, "same spirit" (τῷ αὐτῷ πνεύματι) and "same steps" (τοῖς αὐτοῖς ἴχνεσιν)— the verb "to walk" (περιπατέω) which refers to a persons overall lifestyle of "conduct" (NASB). The reference to the "spirit" is not the Holy Spirit, but to the purpose, passion or ambition which these men shared in the gospel (cf. Phil. 2.3). A prime example is that of Timothy when Paul commends him in a similar way to the Philippians:
Philippians 2:20–22 20 "For I have no one else of kindred spirit who will genuinely be concerned for your welfare. 21 For they all seek after their own interests, not those of Christ Jesus. 22 But you know of his proven worth, that he served with me in the furtherance of the gospel like a child serving his father."
2.2, Like-minded ministers have the same practice
Paul also brings out their unity in terms of their common practice, "same steps" (τοῖς αὐτοῖς ἴχνεσιν). The word (ἴχνος) literally refers to a person's footprint (BDAG). The only other two places where this word appears is in reference to moral conduct; once with reference to Abraham's life of faith (Rom. 4.12), and the to the moral example of Jesus Christ himself (1 Pet. 2.21).
The picture is a powerful anthropological metaphor for unity among these leaders. If Paul and his associates represent a physical body, the whole person was united in the cause of the gospel— body and spirit. The result among the Corinthians was perfect pastoral consistency. That after all is also an import demand for the leadership of any successful church. Had the men that Paul sent misrepresented him, they would have given the enemies of Paul an occasion to discredit his ministry and the church collectively would have been fragmented and their obedience stifled which is the opposite of all pastoral objective in the church.