The Fortification of Faith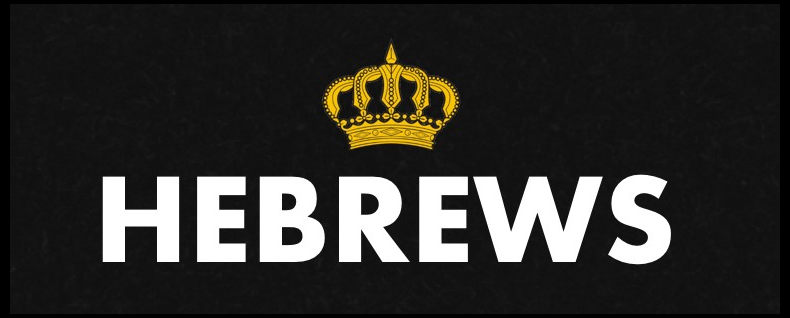 Hebrews 11:28–29 28 By faith he kept the Passover and the sprinkling of the blood, so that he who destroyed the firstborn would not touch them. 29 By faith they passed through the Red Sea as though they were passing through dry land; and the Egyptians, when they attempted it, were drowned.
As we close out the section that pertains to Moses' life, Hebrews recalls two crucial redemptive events in the life of Moses and the children of Israel; The Passover and Red Sea crossing. Both of these mighty acts of God were common features of Israel's history and served to recall God's faithfulness to His people:
Psalm 106:7–8 7 Our fathers in Egypt did not understand Your wonders; They did not remember Your abundant kindnesses, But rebelled by the sea, at the Red Sea. 8 Nevertheless He saved them for the sake of His name, That He might make His power known.
Hebrews now serves to modernize these historical events and connect us with the people of God so that we might enter the same stream of humble dependence on the Holy One of Israel. Just as God was ever-faithful to Israel in their hours of greatest need and in the face of seemingly insurmountable trials, fears, and obstacles to their faith— Hebrews reminds us that genuine faith gives us access to that same faithfulness as we sojourn through our own Exodus and pilgrimage through the present darkness of our own age today. Though we may not be travailing through an arid desert in the Sinai Peninsula; we are nevertheless faced with the same perilous pitfalls as they were. Paul reminds us that even down to the individual walk of the believer; Israel's history is instructive, it's intended to be pedagogical for us today. In fact in 1 Corinthians Paul makes reference to the historical events of the Exodus:
1 Corinthians 10:6 6 Now these things happened as examples for us, so that we would not crave evil things as they also craved.

1 Corinthians 10:11 11 Now these things happened to them as an example, and they were written for our instruction, upon whom the ends of the ages have come.

1 Corinthians 10:18a 18 Look at the nation Israel;
The Passover And The Protection Of Faith
First, we must notice the key to all of this, "by faith" (Πίστει). Again, it is not that the blood of a physical lamb possessed the power to cover Israel from God's destroyer of death (cf. Ex. 12.23; 1 Cor. 10.10), it was what the typological lamb represented. This representation could only be properly appropriated by faith in what it ultimately represented, God's power to protect His people through a sacrificial lamb of His choice. It was faith in God's power to atone, to cover, to propitiate through the blood of His chosen instrument of redemption. That is where the shielding power of God was found. It was faith in the symbolical reality that ultimately corresponded to the cross of Christ. The NT is explicit on this OT imagery that goes back to events like the Passover:

Jesus is unequivocally identified as Gods' Lamb of choice; chosen to take away the sin of the world:
John 1:29 29 The next day he saw Jesus coming to him and said, "Behold, the Lamb of God who takes away the sin of the world!
Paul also identifies Christ as the replacement of the Passover meal. While the Passover was to be celebrated and memorialized; now that the reality has come, the shadow of the Passover is no longer needed; Jesus brings the fullness of the Passover's redemptive reality through His sacrifice:
1 Corinthians 5:7 7 Clean out the old leaven so that you may be a new lump, just as you are in fact unleavened. For Christ our Passover also has been sacrificed.
As God's chosen Lamb, Jesus is uniquely qualified for sacrifice because of His moral excellence and perfect righteousness. It is the only Lamb that God ever looked upon with total unreserved approval and acceptance:
1 Peter 1:18–19 18 knowing that you were not redeemed with perishable things like silver or gold from your futile way of life inherited from your forefathers, 19 but with precious blood, as of a lamb unblemished and spotless, the blood of Christ.
The Passover is called such because of God's decision to 'passover' (τὸ πάσχα) or spare the Israelites who had obeyed His command to identify with the blood. Through "faith", by trusting in the power of the blood as it were, Israel could avert destruction. This is what Jesus has done for His people, not symbolically, not physically, nationally, or temporarily; the blood of Christ covers redemptively (9.12), perfectly (10.12) and permanently (10.14). The Passover also delivered Israel from "lifelong bondage" (Hughes, Hebrews; 500). How much more than, will the blood of Christ deliver His elect chosen nation who are united to Christ by faith from every hostile foe (cf. 1 Pet. 2.9-10)? Furthermore, Hebrews makes a similar connection with the power of Jesus' death to deliver us from the slavery and death that our depravity incurred:
Hebrews 2:14–15 14 Therefore, since the children share in flesh and blood, He Himself likewise also partook of the same, that through death He might render powerless him who had the power of death, that is, the devil, 15 and might free those who through fear of death were subject to slavery all their lives.
The Red Sea And The Victory Of Faith
From personal redemption through the typological blood of the lamb, to divine protection through the passing of the Red Sea, both of these events where redemptive and destructive in character. The Red Sea symbolized the release of Israel from bondage and their union to the Mediator of the covenant. Paul speaks of this in 1 Corinthians where the people of Israel are said to be "baptized into Moses" (1 Cor. 10.1-5). Of course this was indicative of a greater typological reality; that God's people should be united to their Mediator, baptized into Christ by faith (cf. Rom. 6.3). The focus of Hebrews here however is to encourage the believers to maintain their faith in God's promises by reminding them of Israel's triumph at the Red Sea. Faith allows us to do three things here.
Overcoming Our Evil World By Faith
First, when we consider the context of Egyptian bondage we realize that Israel overcame the world that then was. Egypt is a perfect representation of our present cultural situation. Like Israel, we find that we too were in the house of bondage. Our sin held us captive under the oppressive tyranny of the world, the flesh and the devil. That is why Jesus is cast in the images of a new Exodus leader who leads His people out of bondage (cf. Ps. 107.14; Is. 9.2; Acts 26.10). As Galatians put it, we have been delivered from the present evil age (Gal. 1.4). Jesus saw himself as the leader of a new Exodus. He came to save His people (Mt. 1.21), He was called out of Egypt (Mt. 2.15), John the Baptist declared His way in the wilderness (Is. 40.3; Mt. 3.1-3), Jesus spends 40 days in the wilderness just like Israel in Exodus (Mt. 3.13; 4.1ff.). He performs miracles (Is. 35.5-6, 10; cf. Lk. 11.14; 13.10-13; 18.15-16, 41-43), signs and wonders as our new Exodus leader:
Hebrews 2:1–4 1 For this reason we must pay much closer attention to what we have heard, so that we do not drift away from it. 2 For if the word spoken through angels proved unalterable, and every transgression and disobedience received a just penalty, 3 how will we escape if we neglect so great a salvation? After it was at the first spoken through the Lord, it was confirmed to us by those who heard, 4 God also testifying with them, both by signs and wonders and by various miracles and by gifts of the Holy Spirit according to His own will. (cf. Dt. 4.32-35; see also, Heb. 2.14-16; 3.1-18; 4.1-3; 9.1-10; 6.20; 12.18-24; 1 Cor. 10.1-5; ).
Overcoming Our Enemies By Faith
Second, we should begin by clearly identifying our enemies. From the context in Exodus, Israel's enemies were embodied in the armies of Egypt who were overcome at the Red sea, "the Egyptians, when they attempted it, were drowned" (ἧς πεῖραν λαβόντες οἱ Αἰγύπτιοι κατεπόθησαν). This is precisely what God's enemies will find out one day, they will not be able to pass where God's people safely go (cf. Ps. 1.4-6).
However today, more than any physical foe our main adversaries are spiritual because they consist of the sinful things that threaten us like sin, Satan and the evil society around us. The reality is, the whole "world" properly defined has been anti-Christ from the beginning (cf. Gen. 3.15; Ps. 8; 1 Cor. 2.8). Our whole society operates on a value system that cares nothing for what believers care about (cf. 2 Pet. 4.4-5). Our entire worldview is diametrically opposed because it boils down to a spiritual condition (cf. 1 John 5.19). Apologetics is all about worldviews, but a person's worldview is determined by their spiritual condition:
John 3:3 3 Jesus answered and said to him, "Truly, truly, I say to you, unless one is born again he cannot see the kingdom of God."

Romans 8:6–8 6 For the mind set on the flesh is death, but the mind set on the Spirit is life and peace, 7 because the mind set on the flesh is hostile toward God; for it does not subject itself to the law of God, for it is not even able to do so, 8 and those who are in the flesh cannot please God.

1 Corinthians 2:14–16 14 But a natural man does not accept the things of the Spirit of God, for they are foolishness to him; and he cannot understand them, because they are spiritually appraised. 15 But he who is spiritual appraises all things, yet he himself is appraised by no one. 16 For who has known the mind of the Lord, that he will instruct Him? But we have the mind of Christ.
In addition to this we know that our victory consists of overcoming what the bible calls, the principalities and powers; also death as the last great enemy of the soul:
Ephesians 6:10–12 10 Finally, be strong in the Lord and in the strength of His might. 11 Put on the full armor of God, so that you will be able to stand firm against the schemes of the devil. 12 For our struggle is not against flesh and blood, but against the rulers, against the powers, against the world forces of this darkness, against the spiritual forces of wickedness in the heavenly places.
1 Corinthians 15:54–57 54 But when this perishable will have put on the imperishable, and this mortal will have put on immortality, then will come about the saying that is written, "Death is swallowed up in victory. 55 "O death, where is your victory? O death, where is your sting?" 56 The sting of death is sin, and the power of sin is the law; 57 but thanks be to God, who gives us the victory through our Lord Jesus Christ.
Whatever God's enemies are, through "faith", we can be certain that we will triumph over them because Christ will have His vindication and His vindication is both fearful and final (cf. 10.31; 12.29):
Hebrews 10:11–13 11 Every priest stands daily ministering and offering time after time the same sacrifices, which can never take away sins; 12 but He, having offered one sacrifice for sins for all time, sat down at the right hand of God, 13 waiting from that time onward until His enemies be made a footstool for His feet.
Overcoming Our Earthly Pilgrimage By Faith
Third, crossing the Red Sea is ultimately illustrative of God's people traveling from one realm to the next. In the historical situation these realms are represented by Egypt and Canaan. Egypt representing life in the present evil age (cf. Gal. 1.4). The reason they "passed through the Red Sea" (διέβησαν τὴν Ἐρυθρὰν Θάλασσαν) was not simply to escape the perils of Egypt and the oppression of Pharaoh, but to enter the fertility of Canaan (cf. Ex. 3.8, 17; 13.5; 33.3), the Promised Land which is typological of the New Jerusalem and our eternal inheritance (cf. 9.15; 11.18ff.). We know that this realm transfer is ultimately fulfilled not in the physical Canaan but in the eschaton because that is what the prophets saw, they saw that national Israel had failed to truly flourish in the land living the door open for a future eschatological fulfillment and part of the New Covenant (13.20):
Jeremiah 32:21–23 21 'You brought Your people Israel out of the land of Egypt with signs and with wonders, and with a strong hand and with an outstretched arm and with great terror; 22 and gave them this land, which You swore to their forefathers to give them, a land flowing with milk and honey. 23 'They came in and took possession of it, but they did not obey Your voice or walk in Your law; they have done nothing of all that You commanded them to do; therefore You have made all this calamity come upon them. (cf. Jer. 32.40-41)
Joel sees the prosperity of God's people in the land reserved for the last days, "in that day" refers to the end of the age when Jerusalem and Zion will be one:
Joel 3:18–21 18 And in that day The mountains will drip with sweet wine, And the hills will flow with milk, And all the brooks of Judah will flow with water; And a spring will go out from the house of the Lord To water the valley of Shittim. 19 Egypt will become a waste, And Edom will become a desolate wilderness, Because of the violence done to the sons of Judah, In whose land they have shed innocent blood. 20 But Judah will be inhabited forever And Jerusalem for all generations. 21 And I will avenge their blood which I have not avenged, For the Lord dwells in Zion.
"By faith" we move from creation to creation. From the world that now is to the world that is to come (2.5). From the fallen cities of man where sinners make their sinful industries to the city of the living God the New Jerusalem where only righteousness will dwell (12.22-24; cf. Rev. 22.14-15).
But this is precisely what the book of Hebrews is talking about. It is all about faith, "by faith", the Hebrews are going to overcome all of their adversaries and persevere until the end (10.39). Hebrews is all about the indispensable value of persevering faith or a faith that endures under the tension of God's promises (4.2). This faith is a summons for Christians to trust in the power of Jesus Christ not only to atone for their souls and to cleanse them of their sin (10.4, 19-22), but also to keep them to the end until at last we reach our everlasting reward (10.35). By faith we have become partakers of Christ's atoning work and by faith we will inherit the Land that was promised to all who are spiritually descended from Abraham (