The Grace of God Has Appeared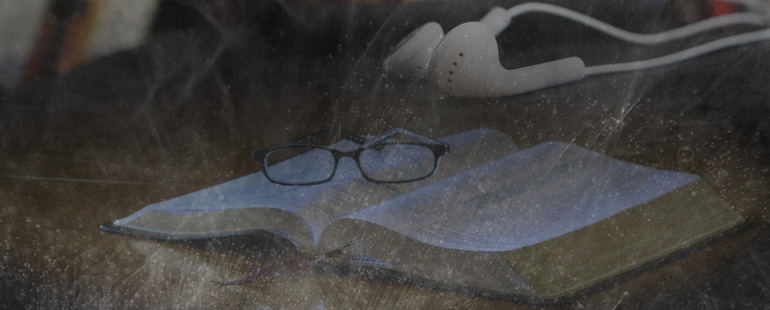 Titus 2:11–15
The Grace of God Has Appeared
Brothers and Sisters, our text for today is found in the book of Titus. This letter to Titus is commonly grouped with 1 and 2 Timothy in which these 3 books are collectively known as the Pastoral Epistles.
These letters were written by the apostle Paul to Timothy and Titus respectively as Paul was passing on his pastoral wisdom to these two men.
Both Timothy and Titus had become elders in some of the churches which Paul had planted during his vast missionary endeavors and were in great need of instructions on how God wished for them to conduct themselves in the household of God, which is the church of the living God, the pillar and support of the truth (1 Tim 3:15)
To Titus, Paul wrote a very short and succinct letter of instruction, just 3 chapters in fact, a letter which deals mainly with setting up a comparison between those who are ungodly, deceived, false teachers and those who have in fact been born again by the Spirit of God and have been taught by God to live holy lives.
As far as the God is concerned, there are only these two options. There are those who are sons of God and those who are sons of the Devil, there are those who are led by the Spirit of God and those who are led by the spirit of the age, and there are those who have been given a new heart and those who are being hardened to the truth.
There are no "in between" almost Christians. You will either spend eternity with Christ enjoying His glory, protection and favor or you will end up in hell eternally experiencing His wrath and fury because of your rebellion against Him.
This is why it is so important to take time as we did last week to examine ourselves as Paul instructed the Corinthians to do in 2 Corinthians 13:5. Paul told the church in Corinth to test themselves to see if they were in the faith.
Well, our text for today is found right in the middle of this comparison that Paul has been making between the godly and the ungodly.
Let's just take a moment to note the context of our passage and see this comparison Paul has been drawing.
Titus 1:15–16

To the pure, all things are pure; but to those who are defiled and unbelieving, nothing is pure, but both their mind and their conscience are defiled. 16 They profess to know God, but by their deeds they deny Him, being detestable and disobedient and worthless for any good deed.
Paul's description of the non Christian is two fold.
First, their minds are defiled. The unbeliever can not think rightly concerning God and the truth, they pervert and twist the truth in their minds first.
Second, although they profess with their mouths to know God, by their deeds and actions they deny Him. Meaning their lives don't match their profession.
Real and True Christianity has a proper perspective of God and His truth which leads to a corresponding proper godly behavior.
This is where Paul begins to give the description of the true Christian which is born out of a proper and undefiled thinking.
Titus 2:1 But as for you, speak the things which are fitting for sound doctrine.
Paul begins his description of the godly with a command for Titus to speak the things which are fitting for sound doctrine.
True godly living begins here, with sound doctrine. If your deeds are not based on sound doctrine then they will not be pleasing to God.
If the motivating drive for your deeds are based on a works righteous system of gaining God's favor you will be turned away by Christ on that day. If you do what you do based on a concept of worldly Moralism then you have yet to understand the Gospel.
On the other hand if you think you have understood the Gospel and submitted yourself to it but yet see no actual change in your life then you have been deceiving yourself and Christ is yet to become Lord of your life.
Paul in verses 2-9 goes on to describe the true characteristics of all different types of Christians.
Older men who are dignified and sound in faith
Older women who are to be reverent teachers of the younger women
Younger women who are to be lovers of their family and submissive to their husbands
Young men who are pure in deed, doctrine and speech
Slaves who subject themselves to their masters so that the doctrine of God will be adorned by their lives.
How is it possible to live these lives that adorn the Gospel of God our Savior?
Godliness is so difficult and taxing. It is just so much easier to just go with the flow of the world. You may have tried to walk with God but it just never seems to stick and plus you here that God is very gracious so there is not really any need to become more righteous…….
Well as we said, true godliness begins with sound doctrine and Paul never commands a holy standard of living without basing it on what God has done.
So for those seeking a reminder and an encouragement concerning just what God has done for us so that we can in fact live lives pleasing to Him lets pick up in verse 11.
11 For the grace of God has appeared, bringing salvation to all men,
Ἐπεφάνη γὰρ ἡ χάρις τοῦ θεοῦ σωτήριος πᾶσιν ἀνθρώποις
Anytime it comes to God having positive relations with us who are fallen and sinful creatures Grace must always be the conduit.
Grace is most simply defined as God's unmerited favor. It is a kindness which God bestows on us who not only don't deserve it but in fact deserve just the opposite, God's wrath.
It is a necessity that grace be the starting point as we, apart from grace, are just as the Bible describes us; Enemies of God, haters of God, suppressors of His truth.
But thank God that he has chosen to be gracious.
Now, in our text here, the grace which Paul speaks of is not simply just the concept of grace but Paul says there has been an actual appearing of this grace.
This appearing of God's grace is a reference to the fact that God's grace was fully revealed at a particular point in time.
We just celebrated this grace of God appearing in our world at Christmas. The grace of God in His act of saving a people was accomplished in the coming of Jesus Christ 2000 years ago.
All of God's saving and sanctifying grace comes from the substitutionary life, death, and resurrection of the Son of God.
Now, we need to think about what Paul means when he says that this coming of Christ has brought salvation to all men.
Is Paul saying that God is in fact saving every single human being that ever lived?
It can't be as the Bible is replete with references to those who will in fact not be saved and will spend an eternity under judgment.
Does it then mean that through the coming of Jesus every single person alive had this gracious salvation offered to them? This likewise can not possibly be Paul's meaning as even to this day there are countless numbers of people in this world who live and sin and die and go to hell without ever having heard the good news of Jesus Christ. This reality is why missions exist.
So what does Paul mean by saying that "the grace of God has appeared, bringing salvation to all men"?
Now, due to the context of this declaration of Paul, I believe that Paul is saying that this gracious salvation which was earned by Jesus Christ is now being brought to all men with out distinction. Whether old or young, male or female, free or slave this grace is saving people of every kind.
Now remember also what was the greatest distinctive and dividing line between God's salvation prior to the ministry of Jesus Christ. It was the Jew/Gentile distinction.
It was just as the Psalmist says in Psalm 147:19–20
19 He declares His words to Jacob,
His statutes and His ordinances to Israel.
20 He has not dealt thus with any nation;
And as for His ordinances, they have not known them.
Praise the LORD!
Up until the time of Christ, and apart from a few exceptions which were glimpses into what God would do through Christ, God had only revealed Himself salvifically to the people Israel.
Even during Jesus' own ministry when He sent out His disciples to preach in other cities He told them in Matthew 10:5–6
5 "Do not go in the way of the Gentiles, and do not enter any city of the Samaritans;
6 but rather go to the lost sheep of the house of Israel.
But now following Jesus' resurrection as all things had been fulfilled, Jesus gave this command to His disciples in Acts 1:8
8 but you will receive power when the Holy Spirit has come upon you; and you shall be My witnesses both in Jerusalem, and in all Judea and Samaria, and even to the remotest part of the earth."
And with this command throughout the book of Acts we see God saving men and women, free and slave, Jew and Gentile without distinction.
Now, the other reason that we know this salvation which is brought to all men does not mean every single individual because if it did all people would in fact be saved.
This is because the grace of God being spoken of by Paul is an effectual grace. It is a grace that actually does something. It's a grace that actually conforms us into the image of Christ.
Let's look now at verse 12 and see what genuine saving grace does in the life of a believer.
12 instructing us to deny ungodliness and worldly desires and to live sensibly, righteously and godly in the present age,
παιδεύουσα ἡμᾶς, ἵνα ἀρνησάμενοι τὴν ἀσέβειαν καὶ τὰς κοσμικὰς ἐπιθυμίας σωφρόνως καὶ δικαίως καὶ εὐσεβῶς ζήσωμεν ἐν τῷ νῦν αἰῶνι,
Paul lists both the positive things that God's grace teaches us as well as the negative and he begins with the negative.
God's grace instructs us, it teaches and guides us to deny ungodliness and worldly desires.
This ungodliness that grace teaches us to deny is also found in that all so ominous verse Romans 1:18
18 For the wrath of God is revealed from heaven against all ungodliness
Ungodliness is a very general term describing everything that is un-God like. In Romans 1:18 it's used in the context of idolatry and immorality.
More specifically it seems, God's grace also teaches us to reject worldly desires.
This same word is used in Titus 3:3 in the context of other sinful things that we were once given over to before the Spirit of God turned us around.
Titus 3:3

3 For we also once were foolish ourselves, disobedient, deceived, enslaved to various lusts and pleasures, spending our life in malice and envy, hateful, hating one another.
These terms "ungodliness and worldly passions" encompass a multitude of different sinful behaviors but the point is to see that God's grace actually teaches you to say no to these things.
The grace of God grants you the repentance and ability to start putting off the sins that you have always given yourself in to prior to coming to Christ.
The Grace of God brings about an actual and real change in our lives.
This is why Jesus could say that "you will know them by their fruit."
God's salvation actually changes people. If there is no change, there is no real salvation.
Well God's grace does not only teach us to put off sin, but it also teaches us to put on godliness.
Notice the rest of verse 12.
13 instructing us to deny ungodliness and worldly desires and to live sensibly, righteously and godly in the present age,
This aspect of living sensibly that Paul mentions is describing how the Christian lives a self-controlled, moderate and sober minded life.
Paul says that we are being taught to live righteously and godly.
All of these characteristics were seen in verses 1-9 as Paul described the specific aspects of all the different types of Christians and how they are to live. The Spirit teaches us to be Righteous and godly in doctrine and deed.
So, Paul's point in verse 13 is to show how God's grace does not simply justify the sinner but how it also sanctifies the sinner.
All of this growth and sanctification which is being brought about by the grace of God is taking place in our lives during this present age which presupposes there is another age to come. But until then, our sanctification is taking place with a mindset of verse 14.
14 looking for the blessed hope and the appearing of the glory of our great God and Savior, Christ Jesus,
προσδεχόμενοι τὴν μακαρίαν ἐλπίδα καὶ ἐπιφάνειαν τῆς δόξης τοῦ μεγάλου θεοῦ καὶ σωτῆρος ἡμῶν Ἰησοῦ Χριστοῦ,
As we noted at the start, godly living begins with correct doctrine and thinking.
And one of the great sanctifying thoughts and doctrines that God gives us is the promised return of Jesus Christ to this earth.
For the non-Christian who is remaining unrepentant in his sin this reality results in nothing but the sure and terrifying expectation of judgment
But to us the return of Christ is a blessed hope.
Notice the comparison given in 2 Thessalonians 1:6-10 of the consequences of the appearing of Jesus Christ at His second coming for the unbelieving vs. the believing.
2 Thessalonians 1:6–10 (NASB95)

6 For after all it is only just for God to repay with affliction those who afflict you, 7 and to give relief to you who are afflicted and to us as well when the Lord Jesus will be revealed from heaven with His mighty angels in flaming fire, 8 dealing out retribution to those who do not know God and to those who do not obey the gospel of our Lord Jesus. 9 These will pay the penalty of eternal destruction, away from the presence of the Lord and from the glory of His power, 10 when He comes to be glorified in His saints on that day, and to be marveled at among all who have believed—for our testimony to you was believed.
At Jesus' coming all wrongs will be made right and every tear will be wiped away.
This will be the day when all of our struggle with sin and the flesh will finally be over.
We will be ushered into the presence of God never to be removed.
The return of Jesus Christ and the glories therein should literally be sufficient to carry you through any trial, problem, or struggle that you come against.
So brothers and sisters, put your hope in that day. Put your trust in the promise of Christ's return. Think about this coming moment often.
Do some of you struggle with this reality? Have any of you succumbed to the very worldly thinking of 2 Peter 3:4
4 and saying, "Where is the promise of His coming? For ever since the fathers fell asleep, all continues just as it was from the beginning of creation."
How confident can you be of the 2nd coming?
First of all, God said it, so it will be.
Likewise, consider also the fact that just as God promised the first coming of Jesus and in fact sent Him, so He will be just as faithful to send Him again.
Just as surely as God promised from Genesis 3 and onward that this seed of a woman was to be born; this child of Abraham, this son of a virgin, the redeemer who would bare the iniquity of us all, just as surely as Jesus came and fulfilled all of these things, so He will come again and rescue us from this world and bring with Him great and eternal rewards which He will graciously bestow upon us for our faithfulness.
Let the certain return of Christ lead you and instruct you to grow in your godliness
Did you also notice here in verse 13 the way Paul here speaks of Jesus Christ?
He refers to Jesus Christ as our great God and Savior.
What we have here is another very explicit reference to the Deity of Jesus.
In times past some have mistranslated this verse and have made sound as if the God and Savior who is to appear is not referring to the same person but two distinct persons.
Listen to how the KJV version renders this text "Looking for that blessed hope, and the glorious appearing of the great God and our Saviour Jesus Christ"
The translation makes it sound as if the great God AND our Saviour Jesus Christ are both coming.
It really wasn't until a man by the name of Granville Sharp in 1798 published a work on Greek grammar which proved without exception that in the NT, anytime there is the same Greek construction as we find in Titus 2:13, an article followed by 2 personal nouns which are separated by the Greek word for and that the two personal nouns always and without exception refer to the same person.
Did the translators of the KJV of the Bible not believe in the Deity of Jesus do to their mistranslation of this verse? Not at all. They most certainly would have seen the Deity of Jesus in other aspects of the very same letter to Titus.
Notice, here in verse 13, Jesus is the Savior. Who does Paul say is the Savior in chapter 1:3, 2:10 and 3:4 and then Jesus is called our Savior in 3:6 again.
Paul is not confusing the persons of the Trinity in any way, he is simply unashamedly affirming the Deity of both the Father and the Son.
Jesus Christ is the Son of God who is Himself God and will return one day without notice and will judge the wicked and cast them from His presence and will also take to Himself all who He has saved and sanctified by His grace.
Each and every one of us is to be ready and desiring for that day to come.
Now Paul, having said so much about the grace of God and its sanctifying affects on the believer and how we are waiting for the appearing of Jesus Christ, Paul goes on in verse 15 here to describe the very particular act of Jesus which made all of this grace a possibility.
15 who gave Himself for us to redeem us from every lawless deed, and to purify for Himself a people for His own possession, zealous for good deeds.
ὃς ἔδωκεν ἑαυτὸν ὑπὲρ ἡμῶν, ἵνα λυτρώσηται ἡμᾶς ἀπὸ πάσης ἀνομίας καὶ καθαρίσῃ ἑαυτῷ λαὸν περιούσιον, ζηλωτὴν καλῶν ἔργων.
It was the giving of Himself on that cross for us that purchased us our redemption.
It was a substitutionary act of Jesus Christ to take on God's wrath and punishment for our sins.
Christ hung in our place and in the mysterious economy of God; this death of the God-Man actually purchased our souls for God.
The word Paul uses here for this purchase is λυτρόω / to redeem.
This word at that time was used of the act by which one would pay the fee or price to free a slave from his owner.
It was also used in the Greek translation of the OT to refer to the deliverance God provided for the people of Israel when they were in slavery.
So how does this word carry over into Paul's usage of it here in reference to Jesus' death for us?
Paul tells us……"He gave Himself for us to redeem us from every lawless deed"
It was redemption from lawless deeds, from sin.
And how many of our sins did Christ die for? Every last one of them! That is a precious truth is it not. Every sin we ever committed, past, present and future was all placed on the Son of God on that cross.
Now lastly, notice again that Paul does not let Titus forget that the death of Christ which brought about the grace of God is not just an act which brings justification and the forgiveness of sins but it is also an act which was intended to do much more.
16 who gave Himself for us to redeem us from every lawless deed, ANDto purify for Himself a people for His own possession, zealous for good deeds.
Again, the grace of Christ was specifically intended to purify a people for His own possession, a people who are zealous for good deeds.
Is the grace of God purifying you? Is it cleansing you and washing you from your old ways?
God does this purifying in many ways.
He does this through the graces of the church; the preaching and teaching of His word which brings your thoughts and therefore your actions in alignment with His.
He does this through pastors and loving brethren who come along side you in your walk with the Lord.
And as so many in our church have now been experiencing, God also uses trials to purify and cleanse us. He brings them into our lives so that we will learn how to be faithful. He wants to teach us to fully rely on Him and to trust Him and His goodness through sickness, loss, poverty, and pain.
He's doing this because He loves us. He wants us to be purified. Just as we want our brides to be purified and holy so to does Christ Jesus want us His bride to be cleansed and washed from sin.
He has taken to Himself a people that will glorify Him in this world and will prove to the world that God's grace is effective and powerful.
If the benefits of God's salvation, His grace His sacrifice and His returning, if these have not stirred you up yet to pursue your sanctification then fight the war against sin for not your good but God's.
Let the world see how real God's Spirit is. Prove to the world that God's grace is actually powerful enough to change people's lives so that on the day of His visitation those who have observed your good deeds will have to glorify God.