The Harvest of Righteousness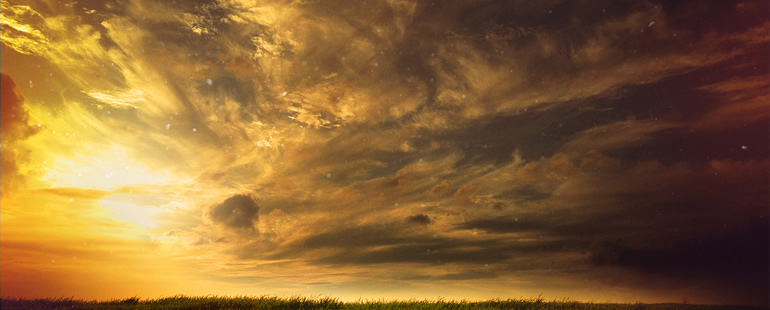 Text and Exposition
10"Now He who supplies seed to the sower and bread for food will supply and multiply your seed for sowing and increase the harvest of your righteousness; 11 you will be enriched in everything for all liberality, which through us is producing thanksgiving to God. 12 For the ministry of this service is not only fully supplying the needs of the saints, but is also overflowing through many thanksgivings to God. 13 Because of the proof given by this ministry, they will glorify God for your obedience to your confession of the gospel of Christ and for the liberality of your contribution to them and to all, 14 while they also, by prayer on your behalf, yearn for you because of the surpassing grace of God in you. 15 Thanks be to God for His indescribable gift!"
10 ὁ δὲ ἐπιχορηγῶν σπόρον τῷ σπείροντι καὶ ἄρτον εἰς βρῶσιν χορηγήσει καὶ πληθυνεῖ τὸν σπόρον ὑμῶν καὶ αὐξήσει τὰ γενήματα τῆς δικαιοσύνης ὑμῶν· 11 ἐν παντὶ πλουτιζόμενοι εἰς πᾶσαν ἁπλότητα, ἥτις κατεργάζεται δι' ἡμῶν εὐχαριστίαν τῷ θεῷ· 12 ὅτι ἡ διακονία τῆς λειτουργίας ταύτης οὐ μόνον ἐστὶν προσαναπληροῦσα τὰ ὑστερήματα τῶν ἁγίων, ἀλλὰ καὶ περισσεύουσα διὰ πολλῶν εὐχαριστιῶν τῷ θεῷ· 13 διὰ τῆς δοκιμῆς τῆς διακονίας ταύτης δοξάζοντες τὸν θεὸν ἐπὶ τῇ ὑποταγῇ τῆς ὁμολογίας ὑμῶν εἰς τὸ εὐαγγέλιον τοῦ Χριστοῦ καὶ ἁπλότητι τῆς κοινωνίας εἰς αὐτοὺς καὶ εἰς πάντας, 14 καὶ αὐτῶν δεήσει ὑπὲρ ὑμῶν ἐπιποθούντων ὑμᾶς διὰ τὴν ὑπερβάλλουσαν χάριν τοῦ θεοῦ ἐφ' ὑμῖν. 15 χάρις τῷ θεῷ ἐπὶ τῇ ἀνεκδιηγήτῳ αὐτοῦ δωρεᾷ.
Preliminary Thought
"Paul's section on the Jerusalem collection comes to a close. The final section of this lengthy digression repeats and expands many of the themes of the whole context (Ch. 8-9) and also the immediate preceding context in vv.6-9. Here Paul shifts the focus to the response of the Jerusalem saints and the results of their generosity and how it is yielding for them a harvest of righteousness worth sowing towards. Paul anticipates the reciprocity to their generosity expressed through the prayers of the saints and their magnifying the grace of God. This contribution will also result in the elevation of holy affections among the saints in Jerusalem. The Corinthian's bountiful gift will result in a virtual harvest of righteousness consisting of prayer, affection, and Jew/Gentile unity. The growth of this "harvest" is caused by the grace of God. Therefore, Paul ends with the emphasis on God's grace, God's giving, and His indescribable gift as the matter of greatest importance when considering what true generosity looks like."
Paul has labored to show in these two chapters the true nature of godly generosity by laying out example after example and principle after principle that showed the blessedness of giving. That is, that giving was in reality to the Corinthians own advantage. Here Paul ends this entire section with an intensification of God-centered themes as he begins to delve deeper into what he describes as the harvest of righteousness. The fruit of this righteousness is readily understood by its ability to produce thanksgiving to God, glory to God, prayer to God, and elevating God as the supreme example of all giving.
1.) PRODUCING THANKSGIVING TO GOD
vv.10-11,
10"Now He who supplies seed to the sower and bread for food will supply and multiply your seed for sowing and increase the harvest of your righteousness; 11 you will be enriched in everything for all liberality, which through us is producing thanksgiving to God."
Just leaving off with the theme of sowing and reaping in v.6, Paul now continues that metaphor by describing God as the supplier of our resources, "Now He supplies seed to the sower" (ὁ δὲ ἐπιχορηγῶν σπόρον τῷ σπείροντι). Paul now expands the produce motif by bringing in the language of "harvest" (γένημα) and consumption "bread for food" (ἄρτον εἰς βρῶσιν). Paul's letter at this point is pulling from yet another OT text and shows Paul's robust theological knowledge of the OT as well as his insistence on rooting every aspect of Christian theology in Scripture. The Scripture in Isaiah is in a context that magnifies God's effective, faithful and powerful Word in offering compassion and mercy freely to His covenant people:
Isaiah 55:10–11 10 "For as the rain and the snow come down from heaven, And do not return there without watering the earth And making it bear and sprout, And furnishing seed to the sower and bread to the eater; 11 So will My word be which goes forth from My mouth; It will not return to Me empty, Without accomplishing what I desire, And without succeeding in the matter for which I sent it."
With the reference to "righteousness" Paul makes the metaphor clear— the "harvest" Paul is talking about is, "the harvest of your righteousness" (τὰ γενήματα τῆς δικαιοσύνης ὑμῶν) i.e. the things associated with the righteous. This of course points to the moral and spiritual nature of the "increase" (αὐξήσει Future of αὐξάνω) God promises to bring to those who give with "liberality" (ἁπλότης).
For Paul, his greatest aim in the entire "project" (cf. 9.4) was the worship of God. Here it is described as "thanksgiving to God" (εὐχαριστίαν τῷ θεῷ). While Paul saw himself as the "administrator" (8.19-20) of a "bountiful gift" (9.5); even more so he saw himself as the agent or priest of the saint's "sacrifice of praise" (cf. Heb. 13.15) for in speaking of their liberality he saw it as "producing thanksgiving to God" (κατεργάζεται δι' ἡμῶν εὐχαριστίαν τῷ θεῷ). This was Paul's main concern, namely that in all of "this ministry to the saints" (9.1) and financial activity believers would be grateful for God's activity in producing it all. This point is made abundantly clear by the strong metaphorical rhetoric used here to describe God as a master farmer who is faithfully and actively tending to his field. In the metaphor, God is the "supplier" (ὁ… ἐπιχορηγῶν… χορηγήσει), the "multiplier" (πληθυνεῖ), the "increaser" (αὐξήσει), and the one "enriching" (πλουτιζόμενοι) them for all the generosity the collection will yield, "for all liberality" (εἰς πᾶσαν ἁπλότητα).
2.) PRODUCING THE GLORY OF GOD
vv.12-13
12"For the ministry of this service is not only fully supplying the needs of the saints, but is also overflowing through many thanksgivings to God. 13 Because of the proof given by this ministry, they will glorify God for your obedience to your confession of the gospel of Christ and for the liberality of your contribution to them and to all,"
This "harvest" of "righteousness" can also be seen by the glory that God will receive through the gift, and through the gratefulness of His people. Notice how Paul will move from the physical to the spiritual from meeting practical needs to an overflow of religious affections, "not only fully supplying the needs of the saints, but is also overflowing through many thanksgivings to God" (οὐ μόνον ἐστὶν προσαναπληροῦσα τὰ ὑστερήματα τῶν ἁγίων, ἀλλὰ καὶ περισσεύουσα διὰ πολλῶν εὐχαριστιῶν τῷ θεῷ). That is what "the ministry of this service" (ἡ διακονία τῆς λειτουργίας ταύτης) is all about— spiritual results that emerge from practical mercy ministry.
This ministry will be "the proof" (τῆς δοκιμῆς) of their "obedience" (ὑποταγή) and thus these Jerusalem saints (not to mention others e.g. Macedonians) "will glorify God" (δοξάζοντες τὸν θεὸν). The response that Paul envisions will be as Christ-centered as the obedience, for Paul says, they will glorify God "for your obedience to your confession of the gospel of Christ" (ἐπὶ τῇ ὑποταγῇ τῆς ὁμολογίας ὑμῶν εἰς τὸ εὐαγγέλιον τοῦ Χριστοῦ) as well as for their "liberality" (ἁπλότης).
What this "liberality" and "contribution" (τῆς κοινωνίας) demonstrate is the validity of their faith. It is their faith being made perfect through works. It was not enough for them to speak of contributing or to express the desire to do or even to have begun giving but then offering reasons why they could no longer give; they need to bring their generosity to completion in order to bring the proper glory to God to its completion. This also another way they could reap a harvest of righteousness by quickening and vivifying their faith by their works:
James 2:14–17 14 "What use is it, my brethren, if someone says he has faith but he has no works? Can that faith save him? 15 If a brother or sister is without clothing and in need of daily food, 16 and one of you says to them, "Go in peace, be warmed and be filled," and yet you do not give them what is necessary for their body, what use is that? 17 Even so faith, if it has no works, is dead, being by itself."
3.1, God glorified in man's obedience
Particularly glorifying to God is the obedience of His people. Paul is confident that the saints in Jerusalem will boast in God and not in the gift; much like himself (cf. Phil. 4.15-20). Historically speaking, what Paul sees playing out is Jewish Christians celebrating the authenticity of Gentile Christianity. It meant that the gospel had taken root in these Gentile congregations and that God indeed was pleased to move among them just as he had done with the Jews in Judea (cf. Gal. 2.). This only would support Paul's earlier notion that God had equally blessed the Gentile churches worked effectually through his ministry just as He had done through Peter in Jerusalem:
Galatians 2:7–10 7 "But on the contrary, seeing that I had been entrusted with the gospel to the uncircumcised, just as Peter had been to the circumcised 8 (for He who effectually worked for Peter in his apostleship to the circumcised effectually worked for me also to the Gentiles), 9 and recognizing the grace that had been given to me, James and Cephas and John, who were reputed to be pillars, gave to me and Barnabas the right hand of fellowship, so that we might go to the Gentiles and they to the circumcised. 10 They only asked us to remember the poor—the very thing I also was eager to do."
The obedience that Paul is referring to here will be particularly glorifying to God because it will bring Jew and Gentile believers closer together as they both celebrate the unity they now share in Christ (Gal. 3.28; 5.6; 6.15; Rom. 1.16; 3.29, 30; 9.24; 10.12-13; 1 Cor. 12.13; Eph. 2.12-22; 3.5-10; Col. 3.11). In Galatians, Paul envisions a new Jerusalem from above; a Jerusalem that is free comprised of all of Abrahams descendents whether Jew or Gentile (cf. Gal. 4.26-28).
Thus, as the Gentiles learn obedience to the gospel and make good on their "confession of the gospel of Christ", the Jews will learn to praise God for the fruit of their Gentile brethren. This verse tells us both what the Jewish praise is based on as well as what the praise consists of (see, Harris; p.653). Their "obedience" and "liberality" is the reason the Jewish churches will thank God. Likewise when they thank God it is the Corinthian's obedience and liberality that will fill up their prayers. This moves us to the next part of the Church's righteous harvest— prayer and fellowship.
3.) PRODUCING PRAYER TO GOD
v.14,
14"while they also, by prayer on your behalf, yearn for you because of the surpassing grace of God in you."
The substance of the prayer is what is truly relevant in this verse. Paul makes it clear that what the Jewish Christians will be responding to is the work of God's "grace" at work in them. In fact, the church will increase in their affections for the Corinthians because of their obedience to the gospel. They will, "yearn for you" (ἐπιποθούντων ὑμᾶς); meaning that they will seek greater unity and fellowship among the Achaian churches. And they will do this prayerfully (δεήσει: expressing means or attendant circumstance connected to their affections ἐπιποθέω).
We have often heard or used the Christina cliché "I love you brother or sister"; here such an expression is cemented through prayer and thus protected from superficiality by taking one's brotherly affections before the throne of God were our true motives are tested and tried. There is a refining element to prayer. The Spirit often prompts us to true sincerity where other types of conversation are often spoken with more reservation; the Spirit is "the Spirit of Truth" (cf. John 16.13).
The content of the saints prayer are God-centered. They are prayers of thanksgiving because they are prayers associated with God's gifts, "the surpassing grace of God in you" (τὴν ὑπερβάλλουσαν χάριν τοῦ θεοῦ ἐφ' ὑμῖν). This is another way of saying that the Jerusalem saints will grow with respect to their affection for the Gentile believers for their liberality and obedient faith. As they saw the grace of God at work in them to produce and promote godly generosity through sacrificial giving, they would be drawn to their Gentile brethren for mutual love and respect. No doubt such prayer and affection would create a greater network of unity and cooperation in the gospel which may have not existed to such an affectionate degree before such a bountiful gift was given and received.
As to the actual content of their prayer, the Jerusalem saints will give thanks to God his super abundant grace working in the Corinthian church. Although they may have not had the luxury of stepping on a plane to pay the Corinthians a personal visit; nevertheless they were connected through prayer in the heavenly places as it were. There – in prayer – the saints in Jerusalem could both intercede for the needs of the Corinthians as well as praise God for giving them the grace to contribute, "by prayer on your behalf, yearn for you because of the surpassing grace of God in you" (δεήσει ὑπὲρ ὑμῶν ἐπιποθούντων ὑμᾶς διὰ τὴν ὑπερβάλλουσαν χάριν τοῦ θεοῦ ἐφ' ὑμῖν).
3.1, The God centered prayers of the saints
We should also point out the God-centeredness of the saints prayers. After having received from the hand of the saints both in Corinth and the surrounding churches, the Jerusalem saints would give all glory to God. They understood where these resources truly had come from. They understood that had God not given the churches this all-surpassing grace in the first place they would have no occasion through which to give so generously in the first place; He is the one "who supplies seed to the sower and bread for food" (9.10). They understood what James meant when he said:
James 1:17 17 "Every good thing given and every perfect gift is from above, coming down from the Father of lights, with whom there is no variation or shifting shadow."
With each "good thing" given to these Corinthians comes the potential to perfect God's gifts by reaching out to others and affecting the lives of people who are often far removed from our own personal situation— people to whom we are united through God's transcendent Spirit. Kent Hughes point out this very dynamic in giving:
"Willing, generous, giving people enjoy sufficiency and a harvest of righteousness that goes far beyond themselves." (R. Kent Hughes, 2 Corinthians, Power in Weakness; p.175).
4.) PRODUCING THE PREEMINENCE OF GOD
v.15,
15"Thanks be to God for His indescribable gift!"
Paul ends his long digression on the Jerusalem collection by laying out as the greatest of all principles and supreme example of all giving— the supremacy of God's own gift. The reality is that God gives the most and in light of that we can never out give God; a lesson Jesus taught to His disciples:
Matthew 19:27–30 27 Then Peter said to Him, "Behold, we have left everything and followed You; what then will there be for us?" 28 And Jesus said to them, "Truly I say to you, that you who have followed Me, in the regeneration when the Son of Man will sit on His glorious throne, you also shall sit upon twelve thrones, judging the twelve tribes of Israel. 29 "And everyone who has left houses or brothers or sisters or father or mother or children or farms for My name's sake, will receive many times as much, and will inherit eternal life. 30 "But many who are first will be last; and the last, first."
In the end "the giver gets the glory." The overarching principle that should dominate all theological implications on giving is that God's giving is greater than all. His giving is ultimate and paradigmatic. He is our example of sacrifice and generosity. He gives liberally (Jam. 1.5) and abundantly (Ex. 3.8; Ps. 78.25; Is. 25.6; Hos. 2.8); He gives providentially (Mt. 6.11, 33). He enriches His people so that they end turn can engage in deeds which will glorify Him and bless His people (9.8, 11). In every conceivable way and in ways that we cannot even begin to conceive, God has lavished His generous grace upon us (Eph. 1.8; Rom. 11.33; Col. 2.3; Ps. 5.7).
Ultimately God's giving is preeminent in its evangelical character. It is through the gospel that we see clearest the generous heart of our gracious God. One of the reasons for this is that through the Son we have been given everything else:
Romans 8:32 32 "He who did not spare His own Son, but delivered Him over for us all, how will He not also with Him freely give us all things?"

Ephesians 1:3 3 "Blessed be the God and Father of our Lord Jesus Christ, who has blessed us with every spiritual blessing in the heavenly places in Christ,"

1 Corinthians 3:21–23 21 "So then let no one boast in men. For all things belong to you, 22 whether Paul or Apollos or Cephas or the world or life or death or things present or things to come; all things belong to you, 23 and you belong to Christ; and Christ belongs to God."
Because of Christ, "all things" are now to our advantage— apparently even death itself (cf. Phil. 1.21). With the proper perspective on life we begin to see just how abundantly God has blessed us in Christ and the richer we are in trials the more treasure we can be storing up in heaven as we trust in God's promises and set our hope on a better lasting possession than what the world has to over it. Anything the world has to offer, it can take away, anything God gives us in Christ cannot be taken away (e.g. John 16.22).