The Power of Humility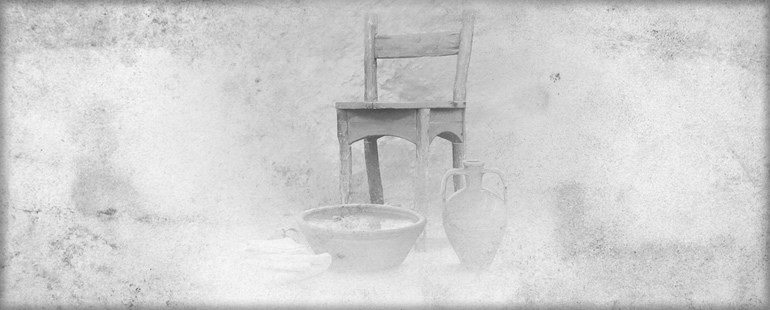 Text and Exposition
16"Again I say, let no one think me foolish; but if you do, receive me even as foolish, so that I also may boast a little. 17 What I am saying, I am not saying as the Lord would, but as in foolishness, in this confidence of boasting. 18 Since many boast according to the flesh, I will boast also. 19 For you, being so wise, tolerate the foolish gladly. 20 For you tolerate it if anyone enslaves you, anyone devours you, anyone takes advantage of you, anyone exalts himself, anyone hits you in the face. 21 To my shame I must say that we have been weak by comparison. But in whatever respect anyone else is bold—I speak in foolishness—I am just as bold myself."
16 Πάλιν λέγω, μή τίς με δόξῃ ἄφρονα εἶναι· εἰ δὲ μή γε, κἂν ὡς ἄφρονα δέξασθέ με, ἵνα κἀγὼ μικρόν τι καυχήσωμαι. 17 ὃ λαλῶ, οὐ κατὰ κύριον λαλῶ ἀλλ' ὡς ἐν ἀφροσύνῃ, ἐν ταύτῃ τῇ ὑποστάσει τῆς καυχήσεως. 18 ἐπεὶ πολλοὶ καυχῶνται κατὰ σάρκα, κἀγὼ καυχήσομαι. 19 ἡδέως γὰρ ἀνέχεσθε τῶν ἀφρόνων φρόνιμοι ὄντες· 20 ἀνέχεσθε γὰρ εἴ τις ὑμᾶς καταδουλοῖ, εἴ τις κατεσθίει, εἴ τις λαμβάνει, εἴ τις ἐπαίρεται, εἴ τις εἰς πρόσωπον ὑμᾶς δέρει. 21 κατὰ ἀτιμίαν λέγω, ὡς ὅτι ἡμεῖς ἠσθενήκαμεν. ἐν ᾧ δ' ἄν τις τολμᾷ, ἐν ἀφροσύνῃ λέγω, τολμῶ κἀγώ.
Preliminary Thought
"Before entering into the litany of his trials, Paul takes this opportunity to qualify his dislike for boasting in personal distinctives and personal pedigree. This passage also serves to show Paul's humble contrast to the false teachers. While the false teachers boasted in self to appear prestigious, Paul boasted in his weakness to appear dependent on God's grace. For Paul need to boast was necessary foolishness. It is not his primary desire nor was it the Lord's primary calling for Paul. Nevertheless such boasting was necessary in order to reveal the compromise of the church that had come to tolerate such foolishness among them. Their tolerance was actually the toleration of spiritual abuse. By contrast, Paul's humble and gentle demeanor was not esteemed and his concern for the church not appreciated. The only thing left for Paul to do was to show the Corinthians that his apostleship and ministry was superior to the false teachers in many ways and for many reasons. Ironically, Paul's manner of boasting (i.e. in his weakness) only revealed his humility."
Verse 16 through 12.6 forms an important subsection to the last major section of Paul's letter (Ch. 10-13). It gives several reasons why Paul's ministry is superior to his opponents. Paul has exposed his opponents— their threat, their potential for harming the church and leading it away from the gospel; but here Paul sets himself not only as opposed to the false teachers but superior to them in every way (cf. 11.6). First, Paul will show this by boldness in boasting (11.16-21), by his sacrifice (external (vv.22-27) and internal (vv.28-33)) in the gospel (11.22-33), and second by his supernatural apostolicity (12.1-6). In this section therefore we embark on a remarkable autobiographical journey of the apostle Paul where we come to know him more personally, what he went through in the ministry, what his demeanor was like, and the Christlikeness of his character and ministry.
In the whole collection of people found in Scripture, Paul towers over the Biblical landscape as the paradigmatic apostle whose presence and labors left and indelible mark on the pages of Scripture and the history of the church. Paul was single handedly picked out by Jesus Christ to blaze a trail for others to follow (cf. 2 Tim. 2.2). Scripture is clear that we are to follow in Paul's example of Christlikeness (1 Cor. 1.11; Phil. 4.9). Ironically, in a passage on "boasting" what is truly in view is the folly of self-centered boasting in contrast with Paul's humble example. Paul was a selfless servant of Christ (6.4; 1 Cor. 9.19) whose labors and sufferings glorified God more than the pompous boasting of false teachers who are looking for man's approval more than God's (cf. 10.18).
1.) PAUL'S HUMILITY REVEALED IN HIS BOASTING
vv.16-19,
16"Again I say, let no one think me foolish; but if you do, receive me even as foolish, so that I also may boast a little. 17 What I am saying, I am not saying as the Lord would, but as in foolishness, in this confidence of boasting. 18 Since many boast according to the flesh, I will boast also. 19 For you, being so wise, tolerate the foolish gladly."
This entire context deals once again with the foolishness of boasting in one's personal achievements and personal accolades in the ministry. Judging from the context of the proceeding sections of Chapters 11 and 12, the false teachers were boasting in their strengths while Paul was content to boast in his weakness.
In fact, Paul knew that his "weakness" was that which the false apostles would never dare to imitate. They were concerned ultimately with self-promotion and self-preservation (cf. John 10.12-13); this is why they preached another gospel— they were unwilling to suffer for the real thing:
Galatians 6:12 12 "Those who desire to make a good showing in the flesh try to compel you to be circumcised, simply so that they will not be persecuted for the cross of Christ."

Galatians 5:11 11 "But I, brethren, if I still preach circumcision, why am I still persecuted? Then the stumbling block of the cross has been abolished."
For Paul, the unwillingness to be persecuted for the cross made you an enemy of the cross. It meant that your mind was only on earthly things and not on the things that pertain to eternity:
Philippians 3:18-19 18 "For many walk, of whom I often told you, and now tell you even weeping, that they are enemies of the cross of Christ, 19 whose end is destruction, whose god is their appetite, and whose glory is in their shame, who set their minds on earthly things."
For Paul it was not as if he wants to boast in this way, "let no one think me foolish" (μή τίς με δόξῃ ἄφρονα εἶναι). Along with Paul's disclaimer in verse 17, "What I am saying, I am not saying as the Lord would, but as in foolishness" (ὃ λαλῶ, οὐ κατὰ κύριον λαλῶ ἀλλ' ὡς ἐν ἀφροσύνῃ); we see yet again that Paul is boasting so as to close the mouth of his opponents and cut any opportunity they might have of connecting their ministry to his. This whole passage is meant to get the Corinthian's attention by showing just how audacious Paul's condescension is. He has to speak to them "as a fool" and calls on the church to "receive me even as foolish, so that I also may boast a little" (κἂν ὡς ἄφρονα δέξασθέ με, ἵνα κἀγὼ μικρόν τι καυχήσωμαι).
Paul proves not only his willingness to speak in "foolish" (ἄφρων) terms but he also exposes the degradation of his opponents level of discourse, "Since many boast according to the flesh [i.e. human distinctives], I will boast also" (ἐπεὶ πολλοὶ καυχῶνται κατὰ σάρκα, κἀγὼ καυχήσομαι) and the church's willingness to tolerate such foolish comparisons (cf. 10.12), "For you, being so wise, tolerate the foolish gladly" (ἡδέως γὰρ ἀνέχεσθε τῶν ἀφρόνων φρόνιμοι ὄντες). Verse 19 is spoken with pure irony and is meant to deliver yet another rebuke to the spiritual drowsiness of the Corinthians who were receiving such carnal boasting.
As Paul will show by his extensive "boasting" in his weakness (vv. 22-33), that he was content to boast in his weakness so that God would receive the maximum glory for the power of His strength at work in his life (below is the heart and soul of Paul's humility):
2 Corinthians 12:9–11 9 "And He has said to me, "My grace is sufficient for you, for power is perfected in weakness." Most gladly, therefore, I will rather boast about my weaknesses, so that the power of Christ may dwell in me. 10 Therefore I am well content with weaknesses, with insults, with distresses, with persecutions, with difficulties, for Christ's sake; for when I am weak, then I am strong. 11 I have become foolish; you yourselves compelled me. Actually I should have been commended by you, for in no respect was I inferior to the most eminent apostles, even though I am a nobody."
This humble attitude would have been the total opposite of Paul's adversaries who boasted according to the flesh (11.18), and compared themselves among themselves (10.12), who boasted beyond their measure and in the sphere of others where they had no right to do so (10.14-15). Judging from the context of (10.7-11) the false apostles were trying to impress the church with a false authority (10.8 cf. 11.13), a false humility (10.9-10), and a false celebrity like status that cared only about outward impressions and outward appearance (10.7, 10-11). Therefore, unlike these carnal ministers, Paul's apostleship was vindicated by the things he suffered not by the number of converts of the amount of support he could garnish from the church or the material blessings he could gain from the ministry.
In this aspect of Paul's ministry his humility is seen through his willingness to boast in foolishness if need be. As Paul has specified, this is not the type of boasting Paul would have done on his own unprovoked by his opponents; but is this is the only manner in which the church would listen— Paul would prove that he was superior to the false teachers by answering them according to their own folly and lest they would become elated in their own eyes (Prov. 26.4-5). Even though is not the type of boasting that Paul desired to engage in, focused on self achievement of any kind, neither was it the type of boasting which the Lord would have him to do, "not… as the Lord would" (οὐ κατὰ κύριον); nevertheless it was necessary for the church's growth and preservation. As one commentator suggests, "desperate situations demand desperate measures" (S. J. Hafemann, NIV Application Commentary Series, 2 Corinthians, p.436).
2.) PAUL'S HUMILITY REVEALED BY HIS BOLDNESS
vv.20-21,
20 "For you tolerate it if anyone enslaves you, anyone devours you, anyone takes advantage of you, anyone exalts himself, anyone hits you in the face. 21 To my shame I must say that we have been weak by comparison. But in whatever respect anyone else is bold—I speak in foolishness—I am just as bold myself."
The second aspect of Paul's humility is revealed through his boldness to confront and expose his opponents and ultimately through setting forth his own example of suffering as proof that God's power was strengthening him in his service to the gospel.
2.1, Humility revealed through bold confrontation
This first aspect of Paul's humble example shatters the preconceived notion of some people that think that in order to be humble you must be passive and non-combative. Paul's humility was true humility because it was rooted in holiness. Because Paul's relationship to the church was like a jealous father trying to preserve the purity of the bride; he was unashamed in exposing the heretics who would pollute her message.
This section expands the phrase in v.19, "for you… tolerate the foolish gladly" (ἡδέως γὰρ ἀνέχεσθε τῶν ἀφρόνων) and it reveals the level of spiritual abuse going on in Corinth. In this verse each conditional clause (εἰ τις...) assumes the conditions described to be true. Each one of these indictments is at the same time proof of the church's compromise and of the false teacher's carnal spiritual abuse. The false teachers were asserting their authority in the only way they knew how— by spiritual over-lording (cf. 1.24). This is what is meant by each of these "actions or attitudes" of the false teachers (see, Harris; p.786).
2.1.1, Spiritual slavery
The very thing that heresy promises it cannot deliver, namely spiritual liberty. For a person to succumb to a false gospel means they are under the dominion of Satan, they are in bondage to his lies, his influence, and his condemnation. When the Judaizers brought in their destructive heresies to the Galatians, again, Paul referred to it as spiritual slavery (καταδουλόω):
Galatians 2:4 4 "But it was because of the false brethren secretly brought in, who had sneaked in to spy out our liberty which we have in Christ Jesus, in order to bring us into bondage."
Not only were the false teachers incapable of delivering spiritual freedom, they also forfeited the true freedom that Christ brings: freedom from the curse of the Law (Gal. 3.14), freedom from the influence of Satan (Heb. 2.14), freedom from the bondage of human effort to achieve righteousness (Gal. 3.10), freedom from moralism and man-made religion (Gal. 4.3), and freedom from condemnation (Rom. 8.1). False teaching will always land a person under the yoke and bondage of the unbearable burdens of others. Christ however brings us into the glorious freedom of His sovereign grace:
Romans 8:21 21 "that the creation itself also will be set free from its slavery to corruption into the freedom of the glory of the children of God."

Galatians 5:1 1 "It was for freedom that Christ set us free; therefore keep standing firm and do not be subject again to a yoke of slavery."

Galatians 5:13 13 "For you were called to freedom, brethren; only do not turn your freedom into an opportunity for the flesh, but through love serve one another."
2.1.2, Spiritual usury
Once the theological battle has been lost, the remaining descriptions are but consequential to the loss of the gospel. It is no wonder then for churches to be consumed and "devoured" (κατεσθίω) by their leaders once the gospel has been compromised. Paul uses a word here that would have painted the false teachers as having an insatiable hunger to exploit the Corinthians like a ravenous pack of wild animals. The writers of the Septuagint used the word to describe the havoc caused by Israel's enemies who "devour Israel with gaping jaws" (Is. 9.12). Jesus uses the word to describe how Satan comes like a bird to devour the seed of the Word of God planted in the heart (Mt. 13.4, 19). Here the false teachers are exploiting the church, depleting its resources, and burdening the members while deceiving them with a false gospel (11.4).
2.1.3, Spiritual trickery
A closely related term, (λαμβάνω), literally means, "to take." Hear it has the idea of taking hold of the church for personal gain thus, "if anyone takes advantage of you" (εἴ τις λαμβάνει). The false teachers were not only hoping to get financial benefits from the church but also political gain as well. What they were ultimately after was the human approval. By contrast, Paul has no such trickery and hidden motives in mind, "I have not taken advantage of you" (12.16-17).
2.1.4, Spiritual pride
Paul had heard enough and knew enough of these false teachers to know that they were fueled not only by satanic deception but also a satanic pride. The word "to exalt" (ἐπαίρω) has a figurative meaning here of being lifted up over others in a negative and pompous manner. Unlike Paul they had no humility their attitude was one of spiritual snobbery. Paul's boasting was with regard to his weakness, his suffering, and his sacrifice (12.5); the false teachers boasted in themselves and their man-centered distinctives in order to achieve human approval rather then divine commendation (10.12-17; cf. 1 Cor. 4.1-5).
2.1.5, Spiritual degradation
The final description is perhaps climatic and emphatic. They have a complete disregard for the dignity of the Corinthians. Because false teachers have no regard for the holiness of God, they have no problem degrading and exploiting their own followers. Paul's language here is graphic and crude; Paul can be translated as saying "you tolerate it if anyone… backhands you in the face" (ἀνέχεσθε... εἴ τις εἰς πρόσωπον ὑμᾶς δέρει). Some have even suggested literal physical abuse (cf. Harris; p.786). Still others see it more generally and metaphorically as with the other terms. This yet another way of describing their spiritual abuse of the sheep. By contrast, Paul like Jesus was a good shepherd. His concern for the sheep always led him to lead with gentleness and meekness even in the context of correction and discipline:
2 Corinthians 10:1 1 "Now I, Paul, myself urge you by the meekness and gentleness of Christ—I who am meek when face to face with you, but bold toward you when absent!"

2 Corinthians 13:9–10 9 "For we rejoice when we ourselves are weak but you are strong; this we also pray for, that you be made complete. 10 For this reason I am writing these things while absent, so that when present I need not use severity, in accordance with the authority which the Lord gave me for building up and not for tearing down."

1 Thessalonians 2:5–8 5 "For we never came with flattering speech, as you know, nor with a pretext for greed—God is witness— 6 nor did we seek glory from men, either from you or from others, even though as apostles of Christ we might have asserted our authority. 7 But we proved to be gentle among you, as a nursing mother tenderly cares for her own children. 8 Having so fond an affection for you, we were well-pleased to impart to you not only the gospel of God but also our own lives, because you had become very dear to us."
2.2, Humility revealed through bold dependence
Paul makes one final comparison here between himself and the false teachers; they were spiritually abusive he was gentle their boasting was the arrogant of selfish pride his was a boldness that resigned all things to the sovereign protection of God as he selflessly sacrificed his life for the good of the church. Therefore Paul was bold not only to confront the false teachers but in total contrast to the their ways, to rely on the grace of God for his strength. It is only God strength that brought Paul through all of his sufferings in the gospel. It was only God's grace that protected Paul and revived Paul after huger, shipwreck, betrayal, and persecution.
Paul's words again are loaded with irony here, "To my shame I must say that we have been weak by comparison" (κατὰ ἀτιμίαν λέγω, ὡς ὅτι ἡμεῖς ἠσθενήκαμεν). In light of all of the spiritual abuse endured by the Corinthians, Paul's gentle manner might appear weak by comparison. But unless they might think that he is in fact "weak" (ἀσθενέω); Paul establishes his boldness to boast about his personal credentials. The truth is that for Paul, there was only so much he could tolerate; if they were boasting in their pedigree, personal achievements, sacrifice and concern for the church, tolerating such arrogant boasting would be abject "foolishness" (ἀφροσύνη)— Paul was "just as bold" (τολμῶ κἀγώ). So for Paul to say, "I speak in foolishness" (ἐν ἀφροσύνῃ λέγω) was to apologize ahead of time for condescending to his opponents level in order to cut them off.
The common bond that all believers should share with Paul at this point is his bold dependence on the grace of God. Paul was content with entrusting himself to the mercy of God in everything he suffered and in the midst of his labors. This should be the only kind of boasting we should engage in. We ought to boast in those things, which magnify the grace of God most. In our weakness we should magnify his strength (2 Cor. 12.9), in our suffering we should magnify his sovereignty (1 Pet. 4.19), in our sorrow we should magnify his goodness (Gen. 50.20), in our trials we should magnify his triumph (2 Cor. 2.14)— this is the way believers hope and trust in God and set themselves apart from the servants of Satan.