The Powerful Weakness of Paul, Part 1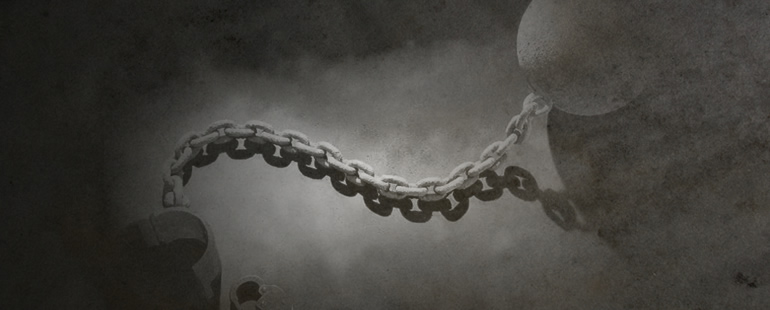 Text and Exposition
22"Are they Hebrews? So am I. Are they Israelites? So am I. Are they descendants of Abraham? So am I. 23 Are they servants of Christ?—I speak as if insane—I more so; in far more labors, in far more imprisonments, beaten times without number, often in danger of death. 24 Five times I received from the Jews thirty-nine lashes. 25 Three times I was beaten with rods, once I was stoned, three times I was shipwrecked, a night and a day I have spent in the deep."
22 Ἑβραῖοί εἰσιν; κἀγώ. Ἰσραηλῖταί εἰσιν; κἀγώ. σπέρμα Ἀβραάμ εἰσιν; κἀγώ. 23 διάκονοι Χριστοῦ εἰσιν; παραφρονῶν λαλῶ, ὑπὲρ ἐγώ· ἐν κόποις περισσοτέρως, ἐν φυλακαῖς περισσοτέρως, ἐν πληγαῖς ὑπερβαλλόντως, ἐν θανάτοις πολλάκις. 24 ὑπὸ Ἰουδαίων πεντάκις τεσσεράκοντα παρὰ μίαν ἔλαβον, 25 τρὶς ἐραβδίσθην, ἅπαξ ἐλιθάσθην, τρὶς ἐναυάγησα, νυχθήμερον ἐν τῷ βυθῷ πεποίηκα·
Preliminary Thought
"Paul begins to set out the superiority of his boldness by boasting in the litany of afflictions he has undergone in the service of Christ. While Paul's opponents probably focused on self-commendation, he would focus on his weakness so that the power of God might be displayed in him. Paul's comparisons begin with his Jewish pedigree. If his opponents wanted to boast in their fluency of the Hebrew language— Paul was a Hebrew of Hebrews! In everything Jewish, Paul could prove to be equal to anyone. His sufferings are further proof of his superiority of his service to Christ. Paul's hardships are wide ranging, his physical beatings, his incarcerations, his stoning, his innumerable beatings, and constant threat of death leave the reader daunted and stunned at the depth of his commitment to Christ. These sufferings reveal more than Paul's boldness however; they reveal his humility and the powerful weakness of Paul who continually entrusted himself to a sovereign, faithful Creator."
These classic verses belong to the greater context of Paul's asserted boldness and "foolish" boasting of vv.16-21. Here Paul continues to assert his superiority over the false teachers. Paul's superior boasting is now seen through his sacrifice in the gospel. The entire section (11.22-33) can be broken into two simple parts; the first deals with his external hardships in the service of the gospel (11.22-27) and the second deals with his internal heartaches in the service of the church (11.28-33). Paul's service in the gospel and for the church was primarily service to Christ— an act of worship to God.
In this section of Paul's sufferings, we see the depth of his devotion and the costliness of his worship. The things that Paul suffered he suffered as a sacrifice of praise. This is why Paul could call his labors and his hardships in the ministry an offering on behalf of God's people:
Philippians 2:17–18 17 "But even if I am being poured out as a drink offering upon the sacrifice and service of your faith, I rejoice and share my joy with you all. 18 You too, I urge you, rejoice in the same way and share your joy with me."

2 Timothy 4:6–8 6 "For I am already being poured out as a drink offering, and the time of my departure has come. 7 I have fought the good fight, I have finished the course, I have kept the faith; 8 in the future there is laid up for me the crown of righteousness, which the Lord, the righteous Judge, will award to me on that day; and not only to me, but also to all who have loved His appearing."
We should stand in awe of Paul's sufferings. We know therefore that the things that Paul suffered he suffered with an eternal perspective and for an eternal purpose knowing that his suffering would ultimately result in his future joy and God's glory, "The Lord will rescue me from every evil deed, and will bring me safely to His heavenly kingdom; to Him be the glory forever and ever. Amen" (2 Tim. 4.18). It is this eternal perspective that made Paul's "weakness" so powerful. The litany of Paul's sufferings are a solemn reminder of all that Paul endured for the gospel but also that much more it reminds us of the divine power at work in his sufferings. Thus, it was on the basis of his apparent weakness that Paul's superiority to the false teachers is seen most. These verses are written as counterclaims to the false teachers who were boasting in their credentials and claims of service to the Lord whom they neither knew nor served.
1.) PAUL'S HEBREW HERITAGE
v.22,
22"Are they Hebrews? So am I. Are they Israelites? So am I. Are they descendants of Abraham? So am I."
Each one of these sections is comparative (κἀγώ); they imply that the false teachers were using their Jewish heritage as a means to appear more spiritual than others. Yet, Paul uses three distinct phrases that highlight his personal equality and supremacy to such claims. The first of these is the term "Hebrews" (Ἑβραῖοί). The primary significance of this term is probably meant to highlight their fluency in the Hebrew language. This would have set them apart from the Hellenistic Jews who mainly spoke Greek and attended synagogues where Greek was used. Thus, here Paul is probably alluding to the fact that he was fluent in the language of the OT i.e. Hebrew (and Aramaic); plus Paul knew Greek.
Judging from Paul's ability to site Greek pagan poets (Acts 17), write in Greek, and use the Greek LXX; Paul was extremely skilled in all three languages: Greek, Hebrew, and Aramaic (cf. Acts 21.40; 22.2; for Ἑβραῖος see: John 5.2, 19.13, 17, 20; 20.16). Paul was in no way inferior to them in any language related to the Scriptures and in fact was no doubt superior to the false teachers in Corinth in everything pertaining to the Jewish Bible:
Galatians 1:13–14 13 "For you have heard of my former manner of life in Judaism, how I used to persecute the church of God beyond measure and tried to destroy it; 14 and I was advancing in Judaism beyond many of my contemporaries among my countrymen, being more extremely zealous for my ancestral traditions."
Just as they were probably claiming to be "Hebrews", they were probably also claiming to be "Israelites" (Ἰσραηλίτης) taken from the Heb. (יִשְׂרְאֵלִי). This would give the false teachers a sense of religious privilege and superiority to the Gentiles who purportedly were only "grafted in" (Rom. 10.17). Yet for Paul all such boasting was evil since it did not exalt the grace of God (Rom. 10.20). For Paul both Jew and Gentile were recipients of God's grace and His people, both Jew and Gentile, are "the planting" of the Lord (Rom. 11.21-24; cf. Is. 5.7; 61.3; Jer. 11.17; Ezek. 17.22). The connection to the "Israelites" signifies being part of God's chosen race His privileged nation (cf. Rom. 3.1; Eph. 2.11-12). There was also a messianic connection that could have easily been exploited by the Judaizers:
Romans 9:4–5 4 "who [Paul's "kinsmen"] are Israelites, to whom belongs the adoption as sons, and the glory and the covenants and the giving of the Law and the temple service and the promises, 5 whose are the fathers, and from whom is the Christ according to the flesh, who is over all, God blessed forever. Amen."
The last question, "are they descendants of Abraham" (σπέρμα Ἀβραάμ εἰσιν) also speaks of Jewish pedigree but may also imply salvific privilege (cf. Gal. 3.29). The Abrahamic connection is a covenantal one; to be "descendants of Abraham" in a spiritual sense means that one enjoys God's promises to Abraham and participation in the covenant God made with the patriarch to bless him and his posterity (cf. Gen. 12.1-3). In fact, many have debated if there is any intentional progression in these terms, perhaps Paul is trying to emphasize language, religion, and race in that order. Still, such designations were probably intended to put the false teachers in a position of privilege both ethnically and ethically/religiously/spiritually.
In any one of these categories, if the false teachers dared to boast, Paul also (κἀγώ) could boast with even greater boldness, "I am just as bold myself" (11.21b):
Philippians 3:4–6 4 "although I myself might have confidence even in the flesh. If anyone else has a mind to put confidence in the flesh, I far more: 5 circumcised the eighth day, of the nation of Israel, of the tribe of Benjamin, a Hebrew of Hebrews; as to the Law, a Pharisee; 6 as to zeal, a persecutor of the church; as to the righteousness which is in the Law, found blameless."
2.) PAUL'S INDOMITABLE SERVICE
vv.23-25,
23"Are they servants of Christ?—I speak as if insane—I more so; in far more labors, in far more imprisonments, beaten times without number, often in danger of death. 24 Five times I received from the Jews thirty-nine lashes. 25 Three times I was beaten with rods, once I was stoned, three times I was shipwrecked, a night and a day I have spent in the deep."
Paul now begins to move from his pedigree to his physical labors and the external hardships he suffered in the ministry of the gospel. Paul's argument moves from equality to supremacy! He is just as bold as they are (11.21b), and just as Jewish (11.22), but he is "more so " (ὑπὲρ) devoted to serving Christ than they can ever dare to boast!
Paul's service in the gospel is indomitable and incomparable. When he reflects on the pompous claims of the false teachers, he blows a gasket, "are they servants of Christ?— I speak as if insane— I more so" (διάκονοι Χριστοῦ εἰσιν; παραφρονῶν λαλῶ, ὑπὲρ ἐγώ). It was sheer insanity for these false teachers to compare their ministry with Paul's. If they had used the title, "servants of Christ" (διάκονοι Χριστοῦ) for themselves, Paul's service far surpassed anything they had ever done in the name of "Christ" (Χριστός).
Although Paul labored more than any other known minister, he never tired of seeing the wonder of what and who he was serving. Down to the very last breath Paul was filled with zeal to serve the Lord (cf. 2 Tim. 4.18). Paul surpassed the false teachers in "far more labors" (κόποις περισσοτέρως). He spoke candidly about his indomitable service even in comparison to the other legitimate apostles:
1 Corinthians 15:10 10 "But by the grace of God I am what I am, and His grace toward me did not prove vain; but I labored even more than all of them, yet not I, but the grace of God with me."
Paul surpassed the false teachers in the extent of his "labor." The things which happened to him in the midst of his labor and on his missionary journeys simply compound the toil and sacrifice involved; his "imprisonments" (φυλακή), his innumerable "beatings" (πληγαῖς ὑπερβαλλόντως), and his constant threat of death— "often in danger of death" (ἐν θανάτοις πολλάκις)— these were are clear sings of Paul's superiority to the supposed service of the false teachers.
For Paul the ministry required daily death as it were (1 Cor. 15.31). He was constantly hunted down like a criminal (Acts 9.23, 29; 14.3–5; 17.4–5; 21.30–32; 23.12–21 cf. 2 Tim. 4.16-18). In Lystra Paul was beaten so badly that he was left for dead only to walk back into the city to preach again after being healed (Acts 14.19). That is what Paul his service to Christ so indomitable— he just kept coming. Unlike what many ministry manuals may tell us today, Paul saw his sufferings as evidence of his union with Christ:
Colossians 1:24 24 "Now I rejoice in my sufferings for your sake, and in my flesh I do my share on behalf of His body, which is the church, in filling up what is lacking in Christ's afflictions."
On five separate occasions, Paul was whipped thirty nine times. The Jews did not whip him forty times as the Law allowed but stopped at thirty nine for fear that they make brake the permissible amount (cf. Dt. 25.2-3). If that were not enough, Paul was also "beaten with rods" (ἐραβδίσθην) three times, once he was "stoned" (ἐλιθάσθην). Paul will develop his traveling hardships in v.26 yet here he indicates that on three different occasions he was "shipwrecked" (ἐναυάγησα) and spent a day and half floating around in the ocean, "a night and a day I have spent in the deep" (νυχθήμερον ἐν τῷ βυθῷ πεποίηκα). A "night and a day" (νυχθήμερον) refers to a twenty-four hour period of time (BDAG).
I imagine that Paul's physical appearance would not bode well with todays churches and the popular trend for pastors that are young, strong, pleasant to look at and easy to listen to— Paul's physic was probably marred, scarred and unattractive in light of the unthinkable hardships he endured. For Paul however, he saw the scars on his body as indisputable evidence of his union with Christ— evidence that demanded respect:
Galatians 6:17 17 "From now on let no one cause trouble for me, for I bear on my body the brand-marks of Jesus."
Through all of these things Paul's service for Christ continued; he was for all intend and purpose, unstoppable! How do you stop a person that sees everything with such a God-centered perspective? If he suffers, he sees it as evidence that he is one with Christ, if he dies he sees it as gain (Phil. 1.21). Paul saw his entire life as a life lived in the back seat of what Christ was doing in him. It was as if Paul's whole life and identity was swallowed up in Christ:
Galatians 2:20 20 "I have been crucified with Christ; and it is no longer I who live, but Christ lives in me; and the life which I now live in the flesh I live by faith in the Son of God, who loved me and gave Himself up for me."
Again the humility of the apostle Paul comes in the fact that such human distinctives and credentials— even the delineation of a litany of hardships was for Paul necessary but ultimately unprofitable. It was unprofitable in the sense that, as Paul had earlier stated (10.18), human boasting is not the final assessment and approval that matters, "… the one who examines me is the Lord" (1 Cor. 4.6). Because Paul was consumed with a desire to be pleasing to God in all respects, he was totally confident that he had labored like a skilled architect in the gospel as he laid the foundation for the church (1 Cor. 3.10-15).
2.1, The implications of Paul's indomitable service
Paul's service was indomitable because Paul had lost his life in order to save it, he was no longer the one living Christ was living through him, and because his identity was hidden in Christ (Col. 3.3). The question which we face today is the question that Paul's life answers; who are we? We are Christ's servants, we are Christ's ambassadors, we are his disciples, his soldiers— we exist to please him. Our identity is complete only in Christ, "and in Him you have been made complete, and He is the head over all rule and authority" (Col. 2.10).
If we are Christ's and it is Him whom we serve and if it is for Him that we labor; how do we view our suffering? Again if we learn anything from Paul's example of serving Christ, we must adopt an eternal perspective:
2 Corinthians 4:16–18 16 "Therefore we do not lose heart, but though our outer man is decaying, yet our inner man is being renewed day by day. 17 For momentary, light affliction is producing for us an eternal weight of glory far beyond all comparison, 18 while we look not at the things which are seen, but at the things which are not seen; for the things which are seen are temporal, but the things which are not seen are eternal."
When we look at Paul's sufferings, two things should immediately register; first, we ought to conclude that suffering is part of God's will for even the most godly saints; second, that to follow Christ is a costly affair. Scriptures promises us both. Peter makes it clear that we will suffer:
1 Peter 2:20–21 20 "For what credit is there if, when you sin and are harshly treated, you endure it with patience? But if when you do what is right and suffer for it you patiently endure it, this finds favor with God. 21 For you have been called for this purpose, since Christ also suffered for you, leaving you an example for you to follow in His steps,"
Therefore we must count the cost of discipleship carefully:
Luke 14:27–30 27 "Whoever does not carry his own cross and come after Me cannot be My disciple. 28 "For which one of you, when he wants to build a tower, does not first sit down and calculate the cost to see if he has enough to complete it? 29 "Otherwise, when he has laid a foundation and is not able to finish, all who observe it begin to ridicule him, 30 saying, 'This man began to build and was not able to finish.'"