The Race Set Before Us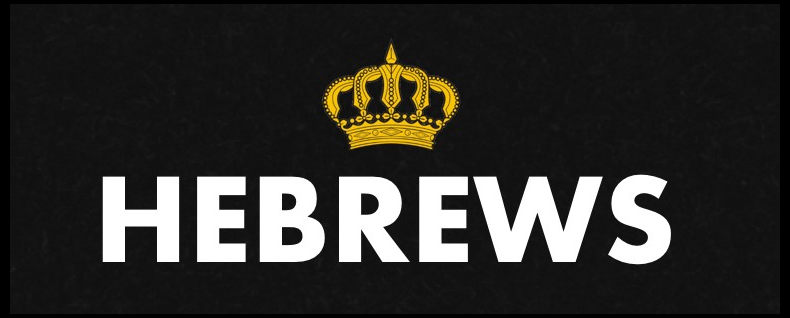 Hebrews 12:1–2 1 Therefore, since we have so great a cloud of witnesses surrounding us, let us also lay aside every encumbrance and the sin which so easily entangles us, and let us run with endurance the race that is set before us, 2 fixing our eyes on Jesus, the author and perfecter of faith, who for the joy set before Him endured the cross, despising the shame, and has sat down at the right hand of the throne of God.
The objective in this passage is endurance. The importance of this passage could not overstated; salvation is at stake. Here the author focuses in on what makes our endurance so challenging and what is the strategy that will ensure our success or our victory in running the race that is set before us. This will demand an understanding of both the legacy surrounding us as well as the sin that indwells us. These two points are then ultimately supported by the supreme aid in the believer's salvific race, fixing our gaze on Jesus the forerunner of our faith. Here we tackle the first two points.
Running The Race That Is Set Before Us By Recalling The Legacy Of Faith
The first of these points stems directly from the preceding context. Exegetically, it makes sense that the author is pointing us to the examples of Chapter 11. The conjunction, "therefore" (note the intensifying conjunction: τοιγαροῦν) is looking back upon the legacy of believer's in Chapter 11 and of course by implication, even those who lived in Christ and were not mentioned. The language that is used here is reminiscent of the ancient Roman coliseums with their stadium seats literally surrounding the athletes that were competing in them. The multitudes were viewed as virtual 'clouds' (νέφος) of spectators (BDAG). Of course, Scripture is not at all suggesting that the people of God currently in heaven are somehow watching sinful humanity below. Rather, it is their lasting witness that surrounds us in Scripture; after all this is what we have been pointed to here in Hebrews. It is the legacy of the godly men and women of old that surrounds us today as we reflect on their lives and especially their faith exhibited in faithful obedience to God's commands and trust in God's promises.
That is what makes them exemplary, they had present faith in the future fulfillment of all of God's redemptive promises through Jesus Christ and they did not lose their grip of His promises so that God approved of their faith. The essence of this is given to us midway through Chapter 11:
Hebrews 11:13–16 13 All these died in faith, without receiving the promises, but having seen them and having welcomed them from a distance, and having confessed that they were strangers and exiles on the earth. 14 For those who say such things make it clear that they are seeking a country of their own. 15 And indeed if they had been thinking of that country from which they went out, they would have had opportunity to return. 16 But as it is, they desire a better country, that is, a heavenly one. Therefore God is not ashamed to be called their God; for He has prepared a city for them.
The people of old are a perpetual reminder that we have a long lasting tradition of godliness. They were sojourners and so are we, they were tested and so are we, they were tempted and so are we, they suffered and so do we, they were persecuted and so are we, they were killed and we may be too even as many have already been and continue to be around the world. This is our legacy, this is the "great cloud of witnesses surrounding us" (ἡμεῖς τοσοῦτον ἔχοντες περικείμενον ἡμῖν νέφος μαρτύρων). It is not a throng of saints that easily past from this life to the next, it is an assembly that has been tempted and tried and found to be praiseworthy because of their faith (11.38 cf. 1 Pet. 1.6-9).
Running The Race That Is Set Before Us By Recognizing The Purifying Power Of Faith
This is the first hortatory section in the letter since (10.35) as the author exhorts us in the context of an athletic metaphor to rid ourselves of that which will hinder us from running "with endurance the race that is set before us" (δι' ὑπομονῆς τρέχωμεν τὸν προκείμενον ἡμῖν ἀγῶνα). (Note: the imperative force comes from the middle participle ἀποθέμενοι, to lay aside and subjunctive verb τρέχωμεν, to run). Over all this is a call to persevere in faith, that is what the language and the metaphor amounts to. The emphasis on the text is not so much a calling to sprint towards the finish line with an explosive burst of energy, it is the language of a marathon and the stamina needed to finish the race (see, William L. Lane, Hebrews, vol. 47b. 408-409). The Christian life has many metaphors in Scripture (cf. 1 Tim. 5.18). However, in this context as in others (esp. 1 Cor. 9.24-27); the believer's perseverance in faith is compared to the common ancient metaphor of Olympic games. This metaphor serves to remind us what ends we must go to in order to run the race "set before us" (τὸν προκείμενον ἡμῖν). Lane has pointed this out when he says:
"The terms ἀγών, "contest," and ἀγωνίζεσθαι, "to strive," "to engage in a contest," evoked thoughts of tense exertion, maximum effort, and a constantly renewed concentration of energy on the attainment of the goal." (Ibid)
"Tense exertion", "maximum effort", "constantly renewed concentration of energy"— these terms accurately reflect the nature of Christian experience and perseverance. There is no greater power in athletics than purity of body and mind. Often this purity looks like discipline. Athletes discipline their bodies and often take extreme measures to achieve their physical goals. This includes rigorous exercise, minimizing distractions, prioritizing of time, discipline in diet, meeting goals that produce visible results, a determination to win, overcoming obstacles and proper guidance from others. As admirable as the realm of athletic competition is; football, basketball, baseball, Olympic games etc. There really is no comparison when we reach the spiritual plane. As Paul has said, they do it for a "perishable wreath, but we an imperishable" (1 Cor. 9.25). In other words, the stakes for which we "run" (τρέχω) are much higher than any Olympian or any other kind of athlete or profession in human life. We are striving toward a heavenly goal (Phil. 3.12-16), an eternal coronation (Jam. 1.12); our prize is for an everlasting reward (10.effRev. 21.7).
2 Timothy 4:7–8 7 I have fought the good fight, I have finished the course, I have kept the faith; 8 in the future there is laid up for me the crown of righteousness, which the Lord, the righteous Judge, will award to me on that day; and not only to me, but also to all who have loved His appearing.
Colossians 1:3–5 3 We give thanks to God, the Father of our Lord Jesus Christ, praying always for you, 4 since we heard of your faith in Christ Jesus and the love which you have for all the saints; 5 because of the hope laid up for you in heaven, of which you previously heard in the word of truth, the gospel
1 Timothy 6:17–19 17 Instruct those who are rich in this present world not to be conceited or to fix their hope on the uncertainty of riches, but on God, who richly supplies us with all things to enjoy. 18 Instruct them to do good, to be rich in good works, to be generous and ready to share, 19 storing up for themselves the treasure of a good foundation for the future, so that they may take hold of that which is life indeed.
Hebrews is calling us to "take hold of that which is life indeed" by the same spiritual principles as Paul. This is nothing other than what Jesus himself taught about our heavenly treasure:
Matthew 6:19–20 19 "Do not store up for yourselves treasures on earth, where moth and rust destroy, and where thieves break in and steal. 20 "But store up for yourselves treasures in heaven, where neither moth nor rust destroys, and where thieves do not break in or steal;
Just as Jesus counseled us to treasure the heavenly, he also called us tear out earthly, the sensual, the impulses of the flesh that hinder us from striving towards the kingdom of God:
Matthew 5:27–30 27 "You have heard that it was said, 'You shall not commit adultery'; 28 but I say to you that everyone who looks at a woman with lust for her has already committed adultery with her in his heart. 29 "If your right eye makes you stumble, tear it out and throw it from you; for it is better for you to lose one of the parts of your body, than for your whole body to be thrown into hell. 30 "If your right hand makes you stumble, cut it off and throw it from you; for it is better for you to lose one of the parts of your body, than for your whole body to go into hell.
In Hebrews it is not the language of metaphorical self-mutilation but self-discipline that is used. When Hebrews tells us to "lay aside" (ἀποτίθημι) that which weighs holds us back it is the language of disrobing for Olympic competition. The runners in the ancient game, as with today, remove any article of clothing they can to be more efficient runners. It would be a foolish contradiction, one that would invite the ridicule of the coliseum if a runner where to hinder themselves with unnecessary outerwear for an important race. But that is what is partially in view here. Actually two things are in view, a-moral hindrances and immoral hindrances. It seems that Hebrews is suggesting that we can weigh down our progress with non-sinful things that would be better off being discarded than delighted in. Of course, the immoral aspect of this is easy to identity. We know what sin is because it directly violates God's revealed will.
Anything that is overtly sinful is that which contradicts God's commands (Rom. 7.7). Scripture calls us to reject and discard all overtly sinful behavior with all vehemence:
Colossians 3:5–9 5 Therefore consider the members of your earthly body as dead [literally 'put to death' νεκρόω] to immorality, impurity, passion, evil desire, and greed, which amounts to idolatry. 6 For it is because of these things that the wrath of God will come upon the sons of disobedience, 7 and in them you also once walked, when you were living in them. 8 But now you also, put them all aside: anger, wrath, malice, slander, and abusive speech from your mouth. 9 Do not lie to one another, since you laid aside the old self with its evil practices,
We should be alarmed by the words of Hebrews here because this is not just blatant warning against sin, it is also warning against the subtly of sin. It is not just that we are called to something basic and elementary, we are called to battle the entrapments of sin, which "the sin which so easily entangles us" (τὴν εὐπερίστατον ἁμαρτίαν). This warning is focused as much upon our weakness as it is on the sinfulness of sin. The vulnerability of the believer to fall into sin arises from the fact that we are yet in our earthly bodies which house those "fleshly lusts which wage war against the soul" (1 Pet. 2.11). Of course, the only remedy for war is war. If our sin seeks to kill us, we must seek to kill sin. Hebrews has already warned the church about this:
Hebrews 3:12–14 12 Take care, brethren, that there not be in any one of you an evil, unbelieving heart that falls away from the living God. 13 But encourage one another day after day, as long as it is still called "Today," so that none of you will be hardened by the deceitfulness of sin. 14 For we have become partakers of Christ, if we hold fast the beginning of our assurance firm until the end,
What may not be as easy for us to detect is what can be considered an "encumbrance" (ὄγκος) or "weight" (ESV, NKJV). This refers to anything in your life that may in fact inhibiting your ability to run the race. Anything that would hold you back spiritually, anything that may be a stumbling block for your effectiveness in being a witness (cf. 1 Cor. 10.31-33), anything that my be prohibiting growth in your life. It could be a recreational activity, your devotion to certain forms of unhelpful entertainment, company that may be bringing you down, a living situation you may need to move away from, any relationship that may be keeping you from maturing in the faith, or any ambitions that you are pursuing which keep you from pursuing truly spiritual goals that would cause edification and growth in you and your family.
This may come in all sorts of complex circumstances. I recently spoke with believer who is part of a major evangelical ministry that has become a hindrance to him in the pursuit of something more theologically faithful to Scripture. There are many Christian influences that can hinder, even being unequally yoked with someone who does not share you zeal to "run the race with endurance" but is quite content to sit on the sidelines of apathy nominal mediocre Christianity can all have a hindering effect and unnecessarily weigh us down in our own race. God desires spiritual athletes who have been trained by the word of righteous and who are striving toward our final goal "the upward call in Christ Jesus" (Phil. 3.14b). This is a mindset that requires serious spiritual maturity and heartfelt devotion to God's revelation and a zeal to live by His standards revealed in His word (cf. Ps. 119.97). Using the same athletic metaphor, Paul says:
Philippians 3:14–16 14 I press on toward the goal for the prize of the upward call of God in Christ Jesus. 15 Let us therefore, as many as are perfect, have this attitude; and if in anything you have a different attitude, God will reveal that also to you; 16 however, let us keep living by that same standard to which we have attained.
When it comes to our final reward Hebrews is telling us that if we run the race, if we overcome, God will grant us the prize of a new creation, paradise, heaven which is finally understood in the context of an eternal covenant communion bond with God in the splendor of His glorious presence:
Revelation 21:5–9 5 And He who sits on the throne said, "Behold, I am making all things new." And He said, "Write, for these words are faithful and true." 6 Then He said to me, "It is done. I am the Alpha and the Omega, the beginning and the end. I will give to the one who thirsts from the spring of the water of life without cost. 7 "He who overcomes will inherit these things, and I will be his God and he will be My son. 8 "But for the cowardly and unbelieving and abominable and murderers and immoral persons and sorcerers and idolaters and all liars, their part will be in the lake that burns with fire and brimstone, which is the second death." 9 Then one of the seven angels who had the seven bowls full of the seven last plagues came and spoke with me, saying, "Come here, I will show you the bride, the wife of the Lamb."