The Safety Of The Church, The Remedy For Apostasy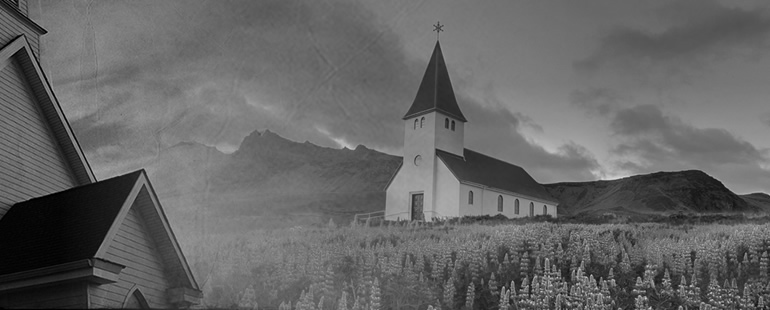 Hebrews 3:12–15 12 Take care, brethren, that there not be in any one of you an evil, unbelieving heart that falls away from the living God. 13 But encourage one another day after day, as long as it is still called "Today," so that none of you will be hardened by the deceitfulness of sin. 14 For we have become partakers of Christ, if we hold fast the beginning of our assurance firm until the end, 15 while it is said, "Today if you hear His voice, Do not harden your hearts, as when they provoked Me."
The Practical Remedy For Apostasy
Verse 13 begins with a sharp adversative which introduces the author's remedy for apostasy. The essence of his remedy is ecclesiastical in nature. The church, its ministry and its organic nature are his focus. This brings us to the broader theology of the importance of the local church. In verse twelve the author introduced the concept of apostasy by sending out a warning about developing and "evil unbelieving heart"; here he counters that with the remedy not only for an unbelieving heart but in order to circumvent falling away from the living God altogether. This remedy is appropriated through the realization of three key factors. The first of these is built into what the local church is and should be in one's life. This is absolutely crucial for the New Covenant believer and the Christian life.
The Power Of Encouragement
For anyone who has done any study in biblical ecclesiology and the role of the church in our lives knows that the phrase "one another" (ἑαυτοὺς, lit. 'yourselves') is right at the heart of the doctrine of the church. The one another language of the church stems from what the church is. The Bible gives us several metaphorical concepts to help us understand what the church is. The church is likened to a body comprised of many parts with each corresponding part connected and interdependent on the other for survival and strength (Rom. 12.1-4; 1 Cor. 10.17; Eph. 1.22-23; 2.16; 3.6; 4.12-16; 5.23; Col. 1.18; 21.9; 3.15).
Nowhere does Scripture speak so in-depth about this metaphor than in Paul's first letter to Corinthians:
1 Corinthians 12:12 12 For even as the body is one and yet has many members, and all the members of the body, though they are many, are one body, so also is Christ.
Scripture also speaks of the church as a building. Paul tells us "you are… God's building" (1 Cor. 3.9), God's "temple" (1 Cor. 3.16), God's "house" (Heb. 3.6), God's "spiritual house" (1 Pet. 2.5). Peter tells us that we are "living stones" in God's temple even as Christ is the corner stone:
1 Peter 2:4–5 4 And coming to Him as to a living stone which has been rejected by men, but is choice and precious in the sight of God, 5 you also, as living stones, are being built up as a spiritual house for a holy priesthood, to offer up spiritual sacrifices acceptable to God through Jesus Christ.
The parallels between Hebrews and Peter's letters are remarkable. It is out of these sorts of metaphors that the "one-another's" of Scripture emerge. It is because we are so interconnected and interlocked like a family that we are admonished towards all sorts of one another ministry in the church. Jesus is actually the one who set out this "one another" theology found in John's gospel where He repeatedly admonishes His followers to love one another (John 13.34-35; 15.12, 17). From this Christological foundation, consider the list of commands that continue the spirit of Jesus' teaching. We are called to teach one another (Col. 3.16), love one another (John 13.34), rebuke one another (1 Tim. 5.1, 20; 2 Tim. 4.2), serve one another (1 Pet. 4.10), give preference to one another (Rom. 12.10), have the same mind with one another (Rom. 12.16), build up one another (Rom. 14.19), accept one another (Rom. 15.7), and we are called to admonish one another with discernment:
Romans 15:14 14 And concerning you, my brethren, I myself also am convinced that you yourselves are full of goodness, filled with all knowledge and able also to admonish one another.
This tells us that one another ministry is to be done in an informed and responsible fashion that we ought not be quick to run around as the rebukers of the church thinking it is our job to correct everything we see wrong in people. Above all our aim is love and edification. What the "one another" theology in Scripture teaches us is the indispensible nature of each individual member of the church (Eph. 4.11-16)— everyone counts and everyone should be both admonished and admonishing each other daily towards faithfulness and perseverance.
In Hebrews we see that this practical of all ministries takes on a critical role, "But encourage one another day after day" (3.13a). The sheer fact that this exhortation is in the context of apostasy makes it so crucial for our spiritual lives. The calling to engage in "day after day" encouragement means this is what life looks like in Christ. It means that we must be committed to encourage each other in the Lord, to refresh each other to remind each other of the things we know so well yet can forget so easily (2 Pet. 1.12, 13; 3.1). The power of encouragement is seen in Hebrews and in other places through reminding each other of the past— that after all is precisely what Hebrews just did (3.7-11):
Jude 5 5 Now I desire to remind you, though you know all things once for all, that the Lord, after saving a people out of the land of Egypt, subsequently destroyed those who did not believe.
These are negative ways to encourage us to stay on track and warn us about the danger of apostasy. But there is a positive encouragement to persevere as well, for, they are in fact inseparable. We are called to encourage ourselves in the Lord as well (cf. 1 Sam. 30.1-6; 2 Cor. 4.1). The supreme way that we can encourage each other is with the word of God, applying the word to each other; this is why we all have to be in the word, study the word, know the word, learn theology, read good books, and grow in grace and knowledge:
Romans 15:4–6 4 For whatever was written in earlier times was written for our instruction, so that through perseverance and the encouragement of the Scriptures we might have hope. 5 Now may the God who gives perseverance and encouragement grant you to be of the same mind with one another according to Christ Jesus, 6 so that with one accord you may with one voice glorify the God and Father of our Lord Jesus Christ.
Paul told the Colossians to have God's word dwelling richly in them so that out of that the church, i.e. all the members in one way or another to one degree or another, might have the wisdom to be able to teach, admonish, and sing to one another (Col. 3.16). The reality is that in Christ, we have encouragement through like mindedness (Phil. 2.1), we are able to encourage each other to continue in the faith (Acts 14.22), the encouragement in the church is deep not surface level or superficial spirituality but hits us in our hearts (Col. 2.2), and sometimes special ministry is needed to encourage a church or a church member, "we sent Timothy, our brother and God's fellow worker in the gospel of Christ, to strengthen and encourage you as to your faith" (1 Thess. 3.2).
The Potential For Apostasy
The second reality that we must understand in order to appropriate the remedy for apostasy is the ongoing potential for apostasy that confronts every church and every believer in every generation. As long as it is called "today" means this initial historical event in the Exodus (i.e. 3.7-11; Ps. 95.7), and biblical context and theological truth of it now possesses a timeless application where in every generation and with every church and for every believer there remains the potential for either apostasy or faith (cf. Josh. 24.15; Mt. 6.24; Jn. 1.12; Rev. 3.20). This reminds us that this exhortation has an eschatological force and presents us with a sense of urgency. As much as it can be said that it is called "today", this day will not always be here. Either through personal eschatology realized in our time to die, or future eschatology and the parousia— "today" will come to an end.
This is not the only place Hebrews brings in eschatology to urge us to persevere. We are called to eagerly wait for Christ to return realizing that we have an appointment with final judgment (cf. Rom. 8.23, 25; 1 Cor. 1.7; Gal. 5.5; Phil. 3.20):
Hebrews 9:27–28 27 And inasmuch as it is appointed for men to die once and after this comes judgment, 28 so Christ also, having been offered once to bear the sins of many, will appear a second time for salvation without reference to sin, to those who eagerly await Him.
This same potential for apostasy is mentioned again in connection with the second coming. Knowing that the return of the Lord is near should produce a soul-preserving faith in the heart of God's people so that we will not shrink back in unbelief (so many are faltering here today!):
Hebrews 10:37–39 37 For yet in a very little while, He who is coming will come, and will not delay. 38 But My righteous one shall live by faith; And if he shrinks back, My soul has no pleasure in him. 39 But we are not of those who shrink back to destruction, but of those who have faith to the preserving of the soul.
This is why a continual reminder and encouragement from the body is needed to keep us on track towards a fruitful and faithful life in Christ. As long as it is called "today" there are real dangers that can serve the enemies purpose of devouring faith (cf. 1 Pet. 5.8-9). We can remedy the threat of apostasy by being mindful of the potential for unbelief as long as it is called today and knowing that this day also points us to the end of the age.
The Progression Of Sin
Finally, in order to apply the remedy for apostasy to our souls we must also understand the reality of the progression of sin. The purpose of encouraging one another, of seeing the eschatological implications of our lives is for the sanctifying purpose of protecting our hearts from sin and ultimately apostasy, "But encourage one another day after day, as long as it is still called "Today," so that none of you will be hardened by the deceitfulness of sin" (3.13). The deceptive nature of sin leads to hardening where one is no longer responsive to the commands of God, to the will of God or the word of God. In order to apply the remedy for apostasy we need to begin by seeing sin's progression. James lays out in graphic detail how the deceitfulness of sin works:
James 1:13–16 13 Let no one say when he is tempted, "I am being tempted by God"; for God cannot be tempted by evil, and He Himself does not tempt anyone. 14 But each one is tempted when he is carried away and enticed by his own lust. 15 Then when lust has conceived, it gives birth to sin; and when sin is accomplished, it brings forth death. 16 Do not be deceived, my beloved brethren.
James begins by setting out the proper doctrine of sin, namely that it is not God's fault, that He is not the one tempting us anymore than He himself can be tempted. Then he moves on to a proper description of sin, namely that sin originates in the principle of sin and the sin nature defined here as "lust" (ἐπιθυμία)— sexual lust, angry lust, food lust, body lust, materialistic lust, idolatrous lust; any evil impulse that we have arises out of our own fallen desires. Verse 14 describes sin's progression in hunting terms. We are sin's prey. Sin sets up a trap for us through temptation and there is a point of no return if we give in to the allurement of temptation and become enticed, it is as if it is too late at that point; nothing can stop sin from running its course now. This is when lust is conceived. The imagery is likened to a pregnancy. Once sin has been conceived in the womb of our hearts, there will be a delivery. As sure as the natural course of a pregnancy come to full term, a birth will take place. But unlike a woman who gives birth to a living child, the perversion of sin is that once it has been done, it gives birth to death. This is why James says, "do not be deceived, my beloved brethren." In other words, if we can circumvent sin's progression before it has the ability to conceive in the womb of our hearts we can avoid the wages of sin which is death (Rom. 6.23).
However, in the context of Hebrews we must bear in mind that apostasy is the sin which the author has supremely in mind. Now that may come through any other sinful lifestyle as well, but in the context of Hebrews it is one's failure to take heed to God's redemptive message in Christ. That is, in view and in the background of Hebrews, it is a return to Judaism that has the author concerned. Ultimately it is the failure to continue on in the gospel. But what is so powerful about this passage is the safety that is found in the church to stave off the potential for apostasy and the trap of sin's deceitfulness resulting in hardening of the heart against the Lord (cf. 3.8, 10). This is not the only place where the author connects the importance of the local church in connection with apostasy:
Hebrews 10:23–27 23 Let us hold fast the confession of our hope without wavering, for He who promised is faithful; 24 and let us consider how to stimulate one another to love and good deeds, 25 not forsaking our own assembling together, as is the habit of some, but encouraging one another; and all the more as you see the day drawing near. 26 For if we go on sinning willfully after receiving the knowledge of the truth, there no longer remains a sacrifice for sins, 27 but a terrifying expectation of judgment and the fury of a fire which will consume the adversaries.
Three simple points have to be made here. First, there is safety in our involvement in the church (10.23-24). Second, the habit forming danger of continually forsaking the church, that is, the failure to attend and identify with the church, participate in the church, function as a healthy member of the church, and contribute to the church's growth, purity and success (10.25). Third, the terrifying consequences of knowing the truth and continuing to live a life of disobedience connected to and expressed by one's rebellion to the authority of the local church (10.26-27).
Chapter ten and chapter 3.13 taken together remind us of the safety of the local church and the peril that awaits us if we abandon her since, as Hebrews puts it, "there no longer remains a sacrifice for sins" (10.26). For the Jewish audience of Hebrews this meant that the institutions of Israel had been set aside, surpassed by Christ who fulfilled their redemptive purpose. Yet, for all of us, the implication still carries over. If we leave the church today, not only is there no hope of a priesthood, or temple or sacrificial system; there is no hope anywhere! Paul told the Gentiles as much (cf. Eph. 2.12). Hebrews says all that remains is, "a terrifying expectation of judgment and the fury of a fire which will consume the adversaries" (10.27).
Failure to identify with God's church means that God puts you with His enemies, His adversaries whom He will consume in the fires of judgment. All of this begs the practical question of our personal standing in the church and much more. It is not just that we are in church, but are we flowing in the church, are we thriving in the church, and are we living out the "one anothers" of Scripture in the church? According to Hebrews how we answer these questions can determine whether or not we will apply the remedy for apostasy to our hearts.