The Triumph of the King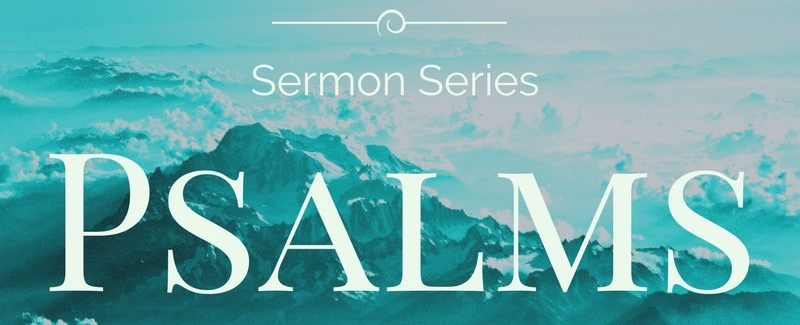 Psalm 3:7–8 7 Arise, O Lord; save me, O my God! For You have smitten all my enemies on the cheek; You have shattered the teeth of the wicked. 8 Salvation belongs to the Lord; Your blessing be upon Your people! Selah.
Imprecatory prayers are a controversial subject in the Church today, and yet, the Scripture is full of passages talking about God destroying our enemies (cf. Ps. 137). Psalm 3 is just one of those chapters in the Psalter and other places which convey the notion that the godly are to pray for the destruction of their enemies. From a new covenant perspective however, caution needs to be taken when applying such texts. To begin Scriptures that use imprecation should be interpreted in two ways from its original context and for its contemporary audience today. When we do this right we must regard such texts as holy writ just as relevant and inspired as any NT text (cf. 1 Tim. 3.16). However, we also must understand that the relevance of the original meaning of any text must also be considered in its redemptive historical place in Scripture. When we hear of a call for God to "shatter the teeth of the wicked," we should remember the sound of swords clashing and shields rattling and war chariots charging; however we also need to hear the sound of eschatology.
All OT imprecatory texts need to be read in the light of the Church's eschatological vision. This will enable us to fully appreciate the original force of David's imprecations and still comprehend the prayer's purpose for our lives on a spiritual plane. In fact all covenant administrations have a two-tier structure. The Davidic kingdom is no different. David's kingdom served a typical eschatological purpose. Just as Jerusalem itself, Zion, points us to the New Jerusalem; the heavenly Zion; so too, the imprecatory prayers of the old covenant point us to the triumph of God's spiritual eschatological kingdom in Christ. This will help us not to trivialize God's wrath and also to understand that we should view our present day persecutors and oppressors not as targets for the spears of war but for the sword of the Spirit on the field of love. Of course this view of our present day opponents in no way minimizes the impending judgment on all of God's adversaries (cf. 2 Thess. 1.6-10), but Paul says and as we should follow, 'we leave room for the wrath of God' (Rom. 13.19).
Thus, as David contemplates and prays about his triumph over his enemies, we need to hold both of these principles before us i.e. the historical typological situation and the future reality it points to. In this way we can claim the triumph of the king as our own. Here are four transcendent principles of David's prayer for final triumph.
The Triumph Of The King Is Based On The Power Of The Lord
As David prays for God to deliver him out of the climate of calamity, even if 'ten thousands' that may be surrounding him, he recognizes it will take an act of divine protection. Even as the wicked are 'rising up' against David (3.1), he responds to this threat by relying on God's intervention and power petitioning the Lord, "Arise, O Lord" (ק֘וּמָ֤ה יְהוָ֨ה). Of course David understood where his deliverance was found. David knew that only God's own powerful hand could save him, "save me, O my God!" (הוֹשִׁ֘יעֵ֤נִי אֱלֹהַ֗י).
The first of these phrases is a cry for God to display His power the other is cry for God to display His deliverance. Together they underline David's understanding that he is at God's mercy. If he is to triumph over his enemies it will be the result of God's sovereign power and favor (cf. 2 Sam. 15.25-26). While his enemies were saying that there was no deliverance for him in God (3.2b); David knew the truth was the complete opposite. They sought to oppress and discourage his soul but David placed the hope of his soul in the power of God. This is a call for God to rise up and go to war for David. This is the kind of language used in other psalms of victory in war where God arose and literally crippled men of war:
Psalm 76:4–9 4 You are resplendent, More majestic than the mountains of prey. 5 The stouthearted were plundered, They sank into sleep; And none of the warriors could use his hands. 6 At Your rebuke, O God of Jacob, Both rider and horse were cast into a dead sleep. 7 You, even You, are to be feared; And who may stand in Your presence when once You are angry? 8 You caused judgment to be heard from heaven; The earth feared and was still 9 When God arose to judgment, To save all the humble of the earth. Selah.
This is the same dynamic here. God is aroused to judge and to save His people. This temporal vindication only calls to mind our final vindication when God will destroy all war, He will right every wrong, He will judge with perfect justice and remove injustice from the earth through Jesus Christ (cf. Is. 2.4; Rom. 2.16). In fact, the motif of justice and vindication is rooted in who God is himself, righteous and just:
Psalm 97:1–2 1 The Lord reigns, let the earth rejoice; Let the many islands be glad. 2 Clouds and thick darkness surround Him; Righteousness and justice are the foundation of His throne.
We should also point out the manner in which God vindicated David. God did not display His power through a theophany or with the Angel of the Lord wreaking vengeance on David's enemies. We could say God worked through 'ordinary' providence. God turned the counsel of David's adversaries against them and frustrated their plans according to David's prayers (cf. 2 Sam. 15.31). God did not need to show up in miraculous form to vindicate David. This is important for us to remember, particularly with how God often works in our own lives, God does not need to send one of His war angels to reverse our fortunes. He often works through what may seem like ordinary means to accomplish His purpose in and for us. David trusted God for the practical outworking of His divine providence to deliver him from his enemies (cf. 2 Cor. 1.8-11). This is the quality of faith we should all strive for— trusting that God need not provide us with a miracle to be at work in our lives.
The Triumph Of The King Is Based On The Faithfulness Of The Lord
Even as David did not take things into his own hands when confronted by Absalom and his men but relied on God's power; the triumph of the king was also not owing to his own goodness or faithfulness but on God's faithfulness to His people. In one since this section is more an exposition of God's attributes than anything since some different facet of God is displayed with each phrase and clause. Here, David evokes God's faithfulness in delivering him from his enemies. Notice how David switches the tenses to pointing now to a completed action some time in the past, "For You have smitten all my enemies on the cheek; You have shattered the teeth of the wicked" (3.7). Its as if David refers to what God has done for him before in the past and at the same time he is reminding himself and the people that God will do it again (cf. 2 Chron. 29.29-30). David was confident of this because he knew God was faithful.
The reason God demonstrates His faithfulness to us ten thousand times during our life, often in small ways, is so that we will be prepared to trust Him in whatever circumstance— great or small. In everything we are to commit our way to Him. But even at a deeper Christological level, we would be remiss not to contemplate the greater King, His reproach and the suffering He bore, as well as the hope of His own vindication. When they mocked Christ on the cross and reckoned Him forsaken by men and God (cf. Is. 53. 3; Mt. 27.38-44), when they struck Him on the cheek, and beat Him and brutalized Him to the point that He was unrecognizable (cf. Is. 53.14), probably breaking His teeth in the process; God would reverse His condition in full vindication. David gives us a glorious picture of the transfer of Christ's own estate. From the state of lowest humility and suffering— suffering at the hand of evil doers, to the state of highest exaltation and power. We can see this reversal in Jesus' own words as He himself contemplated God's vindication of His Son:
Matthew 26:62–64 62 The high priest stood up and said to Him, "Do You not answer? What is it that these men are testifying against You?" 63 But Jesus kept silent. And the high priest said to Him, "I adjure You by the living God, that You tell us whether You are the Christ, the Son of God." 64 Jesus said to him, "You have said it yourself; nevertheless I tell you, hereafter you will see the Son of Man sitting at the right hand of Power, and coming on the clouds of heaven."
The Triumph Of The King Is Based On The Salvation Of The Lord
David's now self-consciously swings to a redemptive level where his persecutors run the risk of being outside of God's saving activity. For, the declaration that, "Salvation belongs to the Lord" (לַיהוָ֥ה הַיְשׁוּעָ֑ה), was at the same time a point of comfort and confrontation. First, it confronted David's enemies that, from the physical temporal deliverance that God would wrought for David was also an indicator of a deeper principle, namely that God would deliver His people and destroy their enemies. As a matter of fact, the more the wicked persecute the righteous, the more the wicked consign themselves to hell:
Philippians 1:27–28 27 Only conduct yourselves in a manner worthy of the gospel of Christ, so that whether I come and see you or remain absent, I will hear of you that you are standing firm in one spirit, with one mind striving together for the faith of the gospel; 28 in no way alarmed by your opponents—which is a sign of destruction for them, but of salvation for you, and that too, from God.
Second, it was also David's way of recognizing not only that God was the source of salvation, but also that God's salvation was a present comfort for His people. That was where David's salvation-refuge is found, in the Lord (cf. Ps. 2.12). Similarly, David says elsewhere:
Psalm 37:39–40 39 But the salvation of the righteous is from the Lord; He is their strength in time of trouble. 40 The Lord helps them and delivers them; He delivers them from the wicked and saves them, Because they take refuge in Him.
This phrase also emphasizes God's absolute sovereignty in salvation (cf. Jon. 2.9). That salvation "belongs to the Lord" also means it is His to dispense to whom He wills. The consistent testimony of Scripture is that our God is a God of sovereign authority, He has mercy on whom He has mercy and He hardens whom He hardens and none can question Him (cf. Rom. 9.18, 20). He is the Potter we are the clay. God does not compete for sovereignty. He alone possesses sovereign authority and wisdom in salvation (cf. Eph. 1.3-6; 3.9-11).
Even as David, sought God for salvation, "save me O my God," so too, being delivered from his enemies, David could declare the salvation of the Lord. His earthly trial only served to illustrate God's amazing grace in redemption as well. Like David's deliverance from his earthly enemies, the believer upon being redeemed declares God's redemption to all. We are to give glory to God who delivers us not just from temporal trials (cf. Ps. 37) but from 'the great trial' of our souls, man's true dilemma; eternal destruction:
1 Corinthians 1:30–31 30 But by His doing you are in Christ Jesus, who became to us wisdom from God, and righteousness and sanctification, and redemption, 31 so that, just as it is written, "Let him who boasts, boast in the Lord."
The Triumph Of The King Is Based On The Blessing Of The Lord
Finally, David reminds God's people of their truly privileged place, "Your blessing be upon Your people! Selah" (3.8b). David's final petition is that God's deliverance and protection would be upon God's people. Certainly, future generations of Israel would use David's lyrics to comfort themselves in future times of crisis but ultimately these words carry the weight of our full redemption. While God's enemies will bear His curse, God's people will receive His beatitude. Of course, as David pronounces this blessing upon the people of God, he does not mean simply temporary blessing in this life but also spiritual and thus eternal blessing in heaven.
This phrase also reveals David's heart, that God's people would be blessed by God, protected by God, delivered by God, and redeemed by God. David's prayer for God's divine favor is also designed to distinguish God's people from all other people (cf. Dt. 7.6-8). For God's "blessing" (בְּרָכָה) to be "upon Your people" (עַֽל־עַמְּךָ֖ בִרְכָתֶ֣ךָ) meant that God would overcome His people's failures and lavish unworthy sinners with divine love and grace (cf. Hos. 1.10-11). David's prayer here also reminds us that the blessing of the people is also connected to the king. As God restored the fortunes of the king, David's desire is that the people also would experience his glory. Jesus prayed in much the same way:
John 17:24 24 "Father, I desire that they also, whom You have given Me, be with Me where I am, so that they may see My glory which You have given Me, for You loved Me before the foundation of the world.
David typifies here the heirship of Christ with His covenant people. We are in fact, "fellow heirs with Christ" the true King (cf. Rom. 8.17). The vindication of our King spells our vindication as well. His triumph is our triumph, His victory is our victory, His reign is our reign because His kingdom is now our kingdom (cf. Is. 53.11-12; Lk. 12.32; 2 Tim. 2.10-13). Our victory is bound to Jesus' own victory as or exalted Mediator. Paul says, "who is the one who condemns? Christ Jesus is He who died, yes, rather who was raised, who is at the right hand of God, who also intercedes for us" (Rom. 8.34). All imprecatory language in the OT has a typological purpose in redemptive history. It promises God's vindication to His people through the final emergence and triumph of God's kingdom. Every prayer for vindication, every triumph in battle, every kingdom Israel ever defeated, every evil power that God conquered on behalf of His people was a symbol of our final triumph in Christ. After all, our final eschatological vindication is couched in the imagery of ancient Babylon (cf. Rev. 18.9ff.). David later envisioned the complete picture of this vindication:
Psalm 110 1 The Lord says to my Lord: "Sit at My right hand Until I make Your enemies a footstool for Your feet." 2 The Lord will stretch forth Your strong scepter from Zion, saying, "Rule in the midst of Your enemies." 3 Your people will volunteer freely in the day of Your power; In holy array, from the womb of the dawn, Your youth are to You as the dew. 4 The Lord has sworn and will not change His mind, "You are a priest forever According to the order of Melchizedek." 5 The Lord is at Your right hand; He will shatter kings in the day of His wrath. 6 He will judge among the nations, He will fill them with corpses, He will shatter the chief men over a broad country. 7 He will drink from the brook by the wayside; Therefore He will lift up His head.
CONNECT TO CHRIST
Jesus Knew The Promise Of God's Power
The condescension of Christ was an act of trust and confidence in God's power. God had promised to vindicate His son and as such, Jesus knew that promised and was able to wait for God's victory to come at the appointed time. The dramatic scene in Matthew unfolds the saga of Jesus' knowledge of the promise of God's power:
Matthew 26:59–64 59 Now the chief priests and the whole Council kept trying to obtain false testimony against Jesus, so that they might put Him to death. 60 They did not find any, even though many false witnesses came forward. But later on two came forward, 61 and said, "This man stated, 'I am able to destroy the temple of God and to rebuild it in three days.' " 62 The high priest stood up and said to Him, "Do You not answer? What is it that these men are testifying against You?" 63 But Jesus kept silent. And the high priest said to Him, "I adjure You by the living God, that You tell us whether You are the Christ, the Son of God." 64 Jesus said to him, "You have said it yourself; nevertheless I tell you, hereafter you will see the Son of Man sitting at the right hand of Power, and coming on the clouds of heaven."
Even as David understood that his enemies did not stand a chance once God's decided to act, Jesus knew even more so the promise of God's power and the wrath it would unleash on the world of His enemies. Jesus' knowledge of such power enabled Him to live completely resigned and content with God's providence in the interim. If we have eyes to see and ears to hear, we would learn well the lesson of such patient trust in God's vindicating power for our present generation. The world may surround us today with unthinkable dangers and spiritual opposition, yet our triumph will not sleep forever. God will one day fully vindicate every last saint who lived under the oppression of the present evil age (cf. 2 Thess. 1.6-10).
Jesus Trusted In The Faithfulness Of God To Vindicate Him
While the disciples, including His present day Church, often forgot God's faithfulness, Jesus never forgot that God had displayed His power throughout redemptive history in His mighty deeds. In Psalm 3, David is reminding Israel that God had often destroyed their enemies in times past even shattering the teeth of the wicked. Time and again, God has demonstrated His redemptive faithfulness to His people. Asaph reminds the people of God's deed and exhorts them to tell of God's deeds to the future generation and make the mistake of their fathers:
Psalm 78:5–8 5 For He established a testimony in Jacob And appointed a law in Israel, Which He commanded our fathers That they should teach them to their children, 6 That the generation to come might know, even the children yet to be born, That they may arise and tell them to their children, 7 That they should put their confidence in God And not forget the works of God, But keep His commandments, 8 And not be like their fathers, A stubborn and rebellious generation, A generation that did not prepare its heart And whose spirit was not faithful to God.
Jesus Was Promised Total Victory
During the depths of Christ's humility He never lost sight of what was promised to Him by the Father. God had promised the Son an eternal kingdom with out end (cf. Dan. 7.13-14). What Adam was intended to receive following his own test in the Garden, Jesus was likewise promised. Jesus was promised not only survival but total victory and vindication for His suffering. No one knew this better than Jesus himself:
Luke 24:46 46 and He said to them, "Thus it is written, that the Christ would suffer and rise again from the dead the third day,
Jesus knew the subsequent glories that followed the cross were going to involve total exaltation to God's right hand (Ps. 110.1), total vindication as God's Son in power (Rom. 1.4), the vindication of His people (Mt. 19.28), and the reward of His people as well (Rev. 22.12). Of course our vindication is inseparable from His own when He comes into His glorious reward we will be partakers of His total victory over His enemies and the present evil age:
Isaiah 53:11–12 11 As a result of the anguish of His soul, He will see it and be satisfied; By His knowledge the Righteous One, My Servant, will justify the many, As He will bear their iniquities. 12 Therefore, I will allot Him a portion with the great, And He will divide the booty with the strong; Because He poured out Himself to death, And was numbered with the transgressors; Yet He Himself bore the sin of many, And interceded for the transgressors.
Jesus Will Vindicate His People
David was temporarily vindication from the oppression and persecution of his son Absalom but this was only indicative of a greater vindication that awaited David in eternity. We share in David's hope for everlasting vindication. The difference of course is that, even as David foretold of this vindication himself in Psalm 110, we now know that this vindication will take place at the parousia of David's greater Son and Lord. When Christ returns, He himself will vindicate His people:
2 Thessalonians 1:6–10 6 For after all it is only just for God to repay with affliction those who afflict you, 7 and to give relief to you who are afflicted and to us as well when the Lord Jesus will be revealed from heaven with His mighty angels in flaming fire, 8 dealing out retribution to those who do not know God and to those who do not obey the gospel of our Lord Jesus. 9 These will pay the penalty of eternal destruction, away from the presence of the Lord and from the glory of His power, 10 when He comes to be glorified in His saints on that day, and to be marveled at among all who have believed—for our testimony to you was believed.
When think about the triumph of the King today we no longer think merely about temporary victories but cosmic vindication. Jesus will return to rescue a suffering bride, a martyred bride, and those who are currently on the same path of suffering that He himself took. This is how our heavenly Father will bring many sons to glory with His Son the Author of our salvation (cf. Heb. 2.10). Much of the Church today ministers under persecution. They are tried in the crucible of affliction. But at every level of persecution Jesus will make good on His beatitude, "Blessed are you when people… persecute you… for your reward is great" (Mt. 5.11-12).