The Ultimate Rest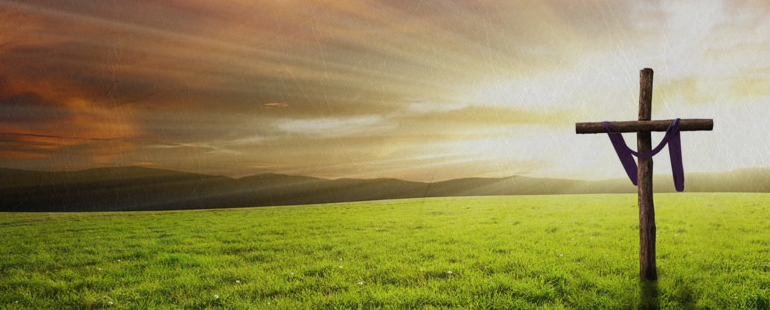 The subject of the Sabbath has been a fascinating and explosive topic among theologians and exegetes through the history of the church. I have taken the position that what Hebrews teaches about rest is a redemptive-historical theology about rest that reaches its highest point in Christ and is consummated when Christ and His people are united in eternity, especially the New Heaven and New Earth. For the New Covenant believer what that means is that the seventh day was not to symbolize a Christian Sabbath on the first day of the week (i.e. Sunday), as many contend but salvific rest in Christ everyday of the week. Sadly, some have missed the essence of what Hebrews is teaching by insisting that v.10 refers to New Covenant Sabbatarianism on the first day of the week. However, there is no evidence of Sabbath keeping in the New Testament by any church, believer, or apostle at all. In fact, everything suggests that the sign of Sabbath-keeping as a moral obligation has been set aside as many of the other ceremonial aspects of God's law have as well. What continues now is the typological fulfillment of that rest in Christ:
Matthew 11:28–29 28 "Come to Me, all who are weary and heavy-laden, and I will give you rest. 29 "Take My yoke upon you and learn from Me, for I am gentle and humble in heart, and you will find rest for your souls.

Colossians 2:16–17 16 Therefore no one is to act as your judge in regard to food or drink or in respect to a festival or a new moon or a Sabbath day— 17 things which are a mere shadow of what is to come; but the substance belongs to Christ.

Galatians 4:9–11 9 But now that you have come to know God, or rather to be known by God, how is it that you turn back again to the weak and worthless elemental things, to which you desire to be enslaved all over again? 10 You observe days and months and seasons and years. 11 I fear for you, that perhaps I have labored over you in vain.
Romans 14 is where Paul insists that assigning a special spiritual significance to one day above another is a matter of personal conviction. What is the state of Sabbath-keeping today? Are believers today bound to a moral observance of the Sabbath as Israel once was? If you work on Sunday have you broken God's moral law and are therefore guilty of sin against God? My position is the fulfillment position that believes that the New Covenant believer is no longer morally obligated to keep the Sabbath since the purposes of the Sabbath was mainly symbolic, ceremonial and thus fulfilled in Christ who is the believer's true rest. This was the position of Calvin, Luther and many of the early Reformers. However following John Owen and Thomas Watson, the 16th and 17th century Puritans revived the predominantly Roman Catholic view of Sabbath observance. This puritan position then became enshrined in many of the early reformed confessions including the Westminster Confession and the1689 London Baptist confession that followed in the Westminster tradition on that point and many other issues.
Today however, I would argue along with many others that no one keeps the Sabbath as revealed and enforced in Scripture. In the New Covenant God gave us two essential ordinances that we must observe and they have nothing to do with the observance of days but both have to do with remembering and symbolizing salvation in Christ. These are of course the Lord's Supper and Baptism both of which are descriptive of the believer's union with Christ. Hebrews here is focusing on the realization of that union when a person believes. When someone comes to faith in Christ, he/she enters God's rest. This was the burden of v.3, "we who have believed enter that rest." However, the moment a person ceases from their works, they enter eternal or consummate rest in God's presence (cf. Rev. 7.9ff.; 14.13). This is the emphasis of v.10. One mainly has to do with the inauguration of this rest and the other with the consummation of that rest.
Moving on to the consummation of that rest should be expected since, the author of Hebrews is now focusing on Joshua. So, we have moved from Moses in 3.2 under whom the people of God where given the promise of rest (e.g. Dt. 3.20; 12.9-10; 25.19), to Joshua who would bring the reality of that rest in the conquest of Canaan. However, what Hebrews makes clear here is that Joshua like Moses, like the Sabbath, and like the wilderness generation does not provide ultimate rest. What Hebrews four is telling us then is that there remains several important things for the people of God.
The Remains Another Joshua
We can begin by saying that there remains another Joshua for the people of God. In redemptive history, Joshua most certainly is designed to point us to a greater Joshua namely Jesus whose name in Greek is the same Ἰησοῦς also Hebrew (יֵשׁוּעַ). Everything with regard to Joshua is going to point us in the direction of a serious warning in v.11. There can be no question that temporary, physical, geographical rest was provided for Israel under Joshua during the conquest. However, that was not the ultimate rest for God's people and that's why the psalmist, who is talking to a generation long after Joshua, can warn his people about failing to enter God's rest. What we can conclude from the psalmist's use of Joshua and the conquest is that God's people understood the book of Joshua in a typological way. They already knew that God's rest was typological, the Land was typological, and the rest they would experience in Canaan must have stood for something greater as well. This is also how Hebrews sees Joshua, that is, of speaking of a greater Joshua to come with greater rest, "For if Joshua had given them rest, He would not have spoken of another day after that" (4.8).
Notice that the author focuses on Joshua's inability to provide ultimate rest, "if Joshua had given them rest" means that he did not, he could not, he was not intended to. According to Stephen in Acts; Moses, Joshua, David, and Solomon all were announcing "the coming of the Righteous One" who, we could say with Hebrews, would provide us with ultimate redemptive rest (see, Acts 7.44-52). The amazing way that verse 8 talks about Ps. 95 tells us something tremendous about the nature of Scripture in general and the OT in particular. As mentioned before, OT typology is something intrinsic to the text. It is not something that is imported from the outside upon the text. It is something divinely imbedded into the text by God himself. Notice, verse eight says, "He would not have spoken of another day after that." The question is, "who spoke of another day"? Joshua? Jesus? David? Or God? I think v.7 provides the answer:
Hebrews 4:7 7 He again fixes a certain day, "Today," saying through David after so long a time just as has been said before, "Today if you hear His voice, Do not harden your hearts."
The NASB is correct to capitalize the pronoun, "He" so as to identify that God long ago indicated "through David" and in the events of Joshua and the nation of Israel in Canaan that another rest after Joshua remained through a new "Joshua" namely Jesus the true savior of God's people. "He" is God!
There Remains Another Promise
When the author of Hebrews says, "there remains a Sabbath rest for the people of God"; we should notice several important things about the theology of the Sabbath. First, the Sabbath spoken of here is the Gen. 2.2 "Sabbath" that he has already mentioned in v.4 identified as "the seventh day." Second, that the theology of that day was redemptive-historical meaning that it evolved into a broader typological term with respect to the Land of Canaan, Joshua and the people of God. This is also why we see subsequent generations like those in Ps. 95 operating under this redemptive-historical mindset. Third, it also shows us that such rest would not find its final expression until the New Covenant had come in Christ— after all this is the present context.
What this means is that there remains another promise of rest. In other words, we have here our future and heavenly hope set before us. And so we should pause to consider the hope that is set forth to us who have already begun to realize this rest in Christ. The audience of Hebrews was to hear in these words a great opportunity. A door way to paradise through the New Covenant blood of Christ (9.12). This is the new and living way (10.20). Like Joshua who was the trailblazer of God's people in Israel, Jesus is the Captain of our salvation who has gone before us through the veil into the holy place not on Earth but in heaven (6.19-20)!
We should also notice who the rest is for, namely "the people of God" (4.9b). Who exactly are the "people of God" here in Hebrews? I would say that it refers to everyone who has believed. After all, those who believe are those who enter God's rest (4.3). Some try to limit this to the Jewish people (see, John MacArthur, Hebrews). But again the only condition of this rest, is faith not ethnicity! Some theologians are afraid to taking OT designations for Israel and applying them to the church. However, the authors of Scripture, especially when referring to salvation in Christ, do just that:
1 Peter 2:9–10 9 But you are a chosen race, a royal priesthood, a holy nation, a people for God's own possession, so that you may proclaim the excellencies of Him who has called you out of darkness into His marvelous light; 10 for you once were not a people, but now you are the people of God; you had not received mercy, but now you have received mercy. (cf. Rev. 1.6; 5.10; 20.4, 6).
The people of God have this great hope; that their rest will be complete, that they will be God's own possession to be loved and protected by Him. Peter is not alone is extending this "people of God" language to the believer:
Ephesians 1:14 14 who is given as a pledge of our inheritance, with a view to the redemption of God's own possession, to the praise of His glory.

Titus 2:14 14 who gave Himself for us to redeem us from every lawless deed, and to purify for Himself a people for His own possession, zealous for good deeds.
There Remains Another Experience, v. 10
It should not therefore be any surprise to us, that the Sabbath found in the seventh day at the beginning of time will not be fully experienced until the end of time when God's people are fully and completely at rest. Only then will God's people completely rest from all their labors. I am reminded of the Gadsby hymn, Weary of Earth Myself and Sin:
Let a poor laborer here below,
When from his toil set free;
To rest and peace eternal go;
For there I long to be.
The reality is that here is the time and the place to labor, toil, and work out our salvation in fear and trembling. But there, we will finally have total rest from our labor:
Revelation 14:13 13 And I heard a voice from heaven, saying, "Write, 'Blessed are the dead who die in the Lord from now on!' " "Yes," says the Spirit, "so that they may rest from their labors, for their deeds follow with them."
The ultimate purpose of the Sabbath, the Sabbath under the Old Covenant and the Sabbath we enter into in Christ is to foreshadow our final sabbatical in heaven where the purpose of that rest will be for God's praise. We will be in full covenant community with God free from the cares, crisis and crucible of this world. Free from sin, free from the threat of apostasy, free from the threat of persecution, terrorism, disease an every other thing that posses a potential danger in this life whether spiritual or physical. Here the text is mainly concerned with the spiritual danger of failing to reach the end of our salvation and failing to enter God's rest.
There Remains Another Warning, v.11
Perhaps the greatest proof that the author is thinking of an already-not-yet reality is the use of the first person plural verbs both for entering God's rest by faith in verse 3, "we who have believed enter that rest" (εἰσερχόμεθα γὰρ εἰς [τὴν] κατάπαυσιν οἱ πιστεύσαντες) where rest is a present reality and the plural verb in v.11, "let us be diligent" (σπουδάσωμεν). Just as there remains a promise of rest, there also remains a warning of falling away from the promise, "Therefore let us be diligent to enter that rest, so that no one will fall, through following the same example of disobedience" (4.11).
The warning is for all, the elect the non-elect since these warnings are God's way of preserving His elect and of exposing the non-elect and making them accountable to for their own deeds. The warning here is also to secure the integrity of the church's theology and commitment to the gospel. We should focus all of our attention on the word, "be diligent." Not only is it a verb that is designed to admonish us deeply; it also relays an attitude of earnestness. The term simply means to make a zealous, eager, conscientious effort where we take pains towards something; in this case, to enter God's eternal rest. The tenor of the whole exhortation eliminates the possibility of trifling. To trivialize our perseverance is the opposite of the diligence of this verse. Charles Simeon stood in awe of the missionary Henry Martyn whose zeal was so all-consuming it killed him at the age of 31 shortly after entering the mission field in India. Martyn was a missionary in Calcutta India in the early 1800's. He was stirred towards missions by the example of William Carey. Martyn was famous for saying upon his arrival at Calcutta, "Now let me burn out for God"! While looking at a portrait of Henry Martyn, Simeon said the following sobering words, "There, see that blessed man! What an expression of countenance! No one looks at me as he does; he never takes his eyes off me, and seems always to be saying, 'Be serious—be in earnest—don't trifle—don't trifle!' " (H. C. G. Moule, Charles Simeon (1892; repr. 1965, London), p. 108.). William Carey said that where Henry Martyn was, no other missionary was necessary.
Hebrews is staring us in the face with the same holy haunt, "Be serious—be in earnest—don't trifle—don't trifle", "be diligent", "don't fall like the others." Sadly today, churches are not much more than a comedy gig, a clean comedy act with a good moral lesson. Yet nothing of the blood-earnest spirit of Hebrews. Nothing that would ask too much of its hearers. Consumers after all don't like heavy commitments.
The less they have to do the better the product. Too much of Christianity operates like a marketing firm. This is why many are, sadly, falling "through following the same example of disobedience" (4.11b). People who used to have a gospel but no longer have a gospel because they have lost their gospel grip. The new "gay Christian" movement is already claiming several lives. And is it not ironic that, Hebrews puts the two things together that fly right in the face of these sorts of apostate movements; namely, obedience and the Word. Notice the progression, "the same example of disobedience, For the word of God is living." One's faith may be dead but God's word is alive and it will judge all disobedience to the promises of God in the gospel and everything will be open and bare before His eyes (cf. Rom. 2.16).
The Biblical illiteracy of the last couple of generations is really now "coming home to roost." There is such a visible and blatant anti-doctrinal streak in society today and its even in many churches where God's Word has become the source of our therapeutic needs but not truth; and certainly not truth that will decide how we are going to live our lives, spend our money and style our dress. This is why the message of Hebrews is so powerful— it flies in the face of our culture's rampant Humanism that elevates the wisdom of man above the word of God. Humanism feeds on society's addiction to autonomy and self-dependence.
In the end, the choice for man is always the same, he can either choose to build his life on foundation of his own reason, his own authority and his own finite wisdom or people will build their lives on the authority of God's word. Jesus made that crystal clear for us in the parable of the kingdom of God being like two great foundations:
Matthew 7:24–27 24 "Therefore everyone who hears these words of Mine and acts on them, may be compared to a wise man who built his house on the rock. 25 "And the rain fell, and the floods came, and the winds blew and slammed against that house; and yet it did not fall, for it had been founded on the rock. 26 "Everyone who hears these words of Mine and does not act on them, will be like a foolish man who built his house on the sand. 27 "The rain fell, and the floods came, and the winds blew and slammed against that house; and it fell—and great was its fall."