The Value of Biblical Leadership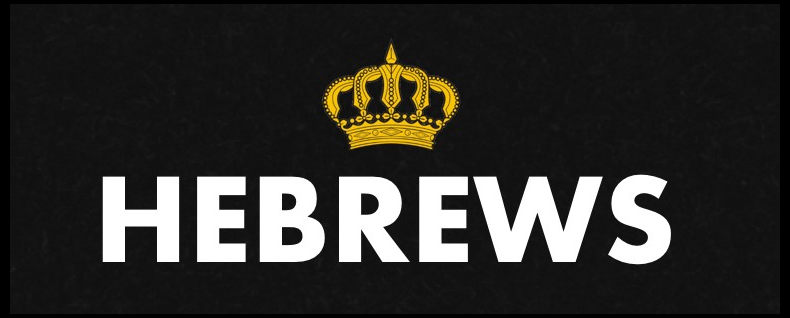 Hebrews 13:7 7 Remember those who led you, who spoke the word of God to you; and considering the result of their conduct, imitate their faith.
This passage reminds us of the value of biblical leadership in the church. Several points should be considered when we think of the importance and value of biblical leadership. If any church will fall into this biblical category it must provide the following things: structure, doctrine, virtue and example.
Leaders Provide Structure
This terse exhortation begins with another call to remember, "remember those who led you" (Μνημονεύετε τῶν ἡγουμένων ὑμῶν). In v.3 we are called to remember members of the body that are suffering persecution and imprisonment, now the author focus on another practical and yet, essential component of covenant life, "those who led you" (τῶν ἡγουμένων ὑμῶν). Of course we need to immediately try and identify who these leaders are. In Chapter 13 the reference to "leaders" in one form or another is mentioned three times (v.7, 17, 24). The reference here seems to imply past experience; their ministry of the word having apparently already taken place. Many suggest that this is a reference to the initial apostolic delegation who received the gospel from those who had heard the Lord Jesus himself and then taught it to those who are responsible for leading the congregation in the letter of Hebrews from the point of there initial understanding of the gospel until now. The same group seems to be in view in Ch.2:
Hebrews 2:3-4 3 how will we escape if we neglect so great a salvation? After it was at the first spoken through the Lord, it was confirmed to us by those who heard, 4 God also testifying with them, both by signs and wonders and by various miracles and by gifts of the Holy Spirit according to His own will.
The relationship here between the leaders and the congregation implies several very crucial aspects of the over all over/under relationship within all true biblical ecclesiology. First, it shows the responsibility of the church to have regard for its leadership. Many people in the church today view their pastors as a life-coach, a comedian, a financial adviser, celebrity or just the preacher boy of the church. However, pastors have a the impossible task of managing God's church (1 Tim. 3.4-5; 15), ruling the congregation (1 Tim. 5.17), overseeing the spiritual health of the entire church (1 Cor. 1.24; 1 Tim. 4.16), ensuring their salvation by the role they play in teaching sound doctrine (Rom. 11.13-14; 1 Tim. 4.15-16), and systematically equipping the entire church through preaching sound doctrine:
Colossians 1:28 28 We proclaim Him, admonishing every man and teaching every man with all wisdom, so that we may present every man complete in Christ.
We are called to honor the pastors/elders who keep watch over our souls (13.17), to regard them worthy of double honor especially if they labor in preaching and teaching (1 Tim. 5.17-19), and we are called to submit to their God-given authority in matters that have been clearly given to them as they shepherd God's flock (cf. John 21.15-17; 1 Pet. 5.1-3). To disregard the authority of the elder/overseer was not to be tolerated just as Paul instructed Titus (Tit. 2.15)
Second, it shows the accessibility of the leadership to the flock. We can see this probably the most clearly in the lives of Jesus and the apostles especially Paul. God used Paul as that undeniable and invaluable pattern of pastoral ministry for all future leaders to follow and to aspire to walk even as he walked (cf. 1 Cor. 11.1). Paul was a master builder in the church (1 Cor. 3. 10), he gave his blood for the sheep (2 Cor. 4.7-12), he poured himself out like drink offering for the church (Phil. 2.17), he ministered as a priest in God's temple (Rom. 15.16), and like gentle mother Paul's was affectionately devoted to his people:
1 Thessalonians 2:5–8 5 For we never came with flattering speech, as you know, nor with a pretext for greed—God is witness— 6 nor did we seek glory from men, either from you or from others, even though as apostles of Christ we might have asserted our authority. 7 But we proved to be gentle among you, as a nursing mother tenderly cares for her own children. 8 Having so fond an affection for you, we were well-pleased to impart to you not only the gospel of God but also our own lives, because you had become very dear to us.
Third, it shows that the nature of this relationship is mainly spiritual. That is to say of everything that we can focus on, pastor and church members have an accountability to each other the maintains the focus of any true church, which is spiritual fellowship, spiritual ministry. I only say this because church often becomes about 'doing life together' or 'living in community' and that community minded friendship can easily consist of things that have nothing to do with the gospel. Sports, entertainment, fashion, pop-culture, politics, food, hobbies, and everything else our temporal lives can consist of must never be cause us to forget what brings us together in the first place which is Christ and His sovereign grace.
Hebrews 13.7 is giving us a reminder that we need this biblical structure where are souls operate within the ecosystem of proper ecclesiology where pastors, deacons, and church membership are all part of our Christian life. Too often people claim to be gathering in the name of Christ but not following Christ's design for the Church. Some claim that pastors and deacons are irrelevant, that even 'church' is irrelevant because the church is everywhere and everyone is a child of God and so there is no need for church government at all; 'that will only drive people away from the Lord anyway.' Scripture however, knows nothing of anti-institutional spirituality. Rogue religion is rebellion; there is nothing spiritual about it.
Proverbs 18:1–2 1 He who separates himself seeks his own desire, He quarrels against all sound wisdom. 2 A fool does not delight in understanding, But only in revealing his own mind.
Leaders Provide Doctrine
Notice the second major component of what makes biblical leadership so valuable, they are to provide sound doctrine, "who spoke the word of God to you" (οἵτινες ἐλάλησαν ὑμῖν τὸν λόγον τοῦ θεοῦ). This is the supreme task of biblical eldership and the ministry of the local church, 'to speak the word of God.' This is so explicit and comprehensive in Scripture that one could provide a virtual biblical theology of sound preaching to see it. From Genesis to Revelation, the word of God is the central piece of all true churches, all true ministry and all true pastoral ministry— it's the Word of God that takes precedence above all. It's not the music, its not the technology, its not the ministry philosophy, its not the social services that a church can provide to the surrounding community; true leadership leads with the "word of God" (τὸν λόγον τοῦ θεοῦ). This is why this was Paul's most seminal exhortation to Timothy his young protégé and who inevitably took over the church at Ephesus (Eph. 1.3):
2 Timothy 4:1–4 1 I solemnly charge you in the presence of God and of Christ Jesus, who is to judge the living and the dead, and by His appearing and His kingdom: 2 preach the word; be ready in season and out of season; reprove, rebuke, exhort, with great patience and instruction. 3 For the time will come when they will not endure sound doctrine; but wanting to have their ears tickled, they will accumulate for themselves teachers in accordance to their own desires, 4 and will turn away their ears from the truth and will turn aside to myths.
Leaders Provide Virtue
True biblical leadership also consists of faithful leadership. In other words, when the author exhorts the church towards "considering the result of their conduct" (ὧν ἀναθεωροῦντες τὴν ἔκβασιν τῆς ἀναστροφῆς) it is a call to reflect on the biblical faithfulness of a life lived in faithfulness to the Lord, to the Word, and to the Church. It is a call to examine the totality of the labors of those who had led the church. F.F. Bruce says, "the reference seems rather to be to those who led them in earlier days but have now completed their service; the whole course of their lives, from start to finish, now lies before their disciples and followers for review and imitation…" (F. F. Bruce, The Epistle to the Hebrews, 374). This is what Paul means by following him as he follows Christ (cf. 1 Thess. 1.6). Paul modeled this more than anyone:
Philippians 4:8–9 8 Finally, brethren, whatever is true, whatever is honorable, whatever is right, whatever is pure, whatever is lovely, whatever is of good repute, if there is any excellence and if anything worthy of praise, dwell on these things. 9 The things you have learned and received and heard and seen in me, practice these things, and the God of peace will be with you.
If this does refer mainly to those who have finished their course, then we have here a call to engage in biography. We should look not only at biblical examples, but at any example of biblical faithfulness. The biographies of men and women, pastors and missionaries, martyrs and those who render a lifetime of service to the Lord are all good for us. Such examples help us to remember that God uses the weak things of the world (1 Cor. 1.26ff.), clay pots who possessed a mighty treasure within (2 Cor. 4.7), the things that are regarded as the scum of the world so that He alone would get the glory (1 Cor. 4.11-13). That really is what Hebrew 11 was all about, displaying for us God's faithfulness to the weak and weary; pilgrims who were banking on God's promises through faith until at last they should arrive to that heavenly country of their own (e.g. 11.9-10, 13-16).
Leaders Provide Example
The final component of valuable biblical leadership is closely connected to the last, we are called to "imitate their faith" (μιμεῖσθε τὴν πίστιν). Thus, we are exhorted to "remember" (μνημονεύω), to "consider" (ἀναθεωρέω), and now to "imitate" (μιμέομαι). But imitation is what it is all about and imitation of "faith" (πίστιν) is the heart and soul of imitating virtue. By calling them to imitate the faith of past, not excluding present, leaders, the author is highlighting the value of biblical leadership for, this imitation implies the following principles:
Obedience
Of course, faith is not confined to any single act but it does lead to a particular life of obedience (cf. Rom. 1.5). In fact, in the book of Romans, faith and obedience are used virtually as parallel concepts so that just as the faith of the church goes forth (Rom. 1.8) so does their obedience (Rom. 16.19). This is because all true faith leads to true obedience (cf. Rom. 6.17; 10.16; 2 Thess. 1.8; 3.14). This should be more the case with the leadership of the church. They are to practice what they preach they are to obey in all things (1 Cor. 9.26-27; 2 Cor. 2.9). This is a part of the leader's faith that just be emulated (cf. Phil. 3.17). To the Thessalonians Paul lays before them this example of obedience and faithfulness:
2 Thessalonians 3:7–9 7 For you yourselves know how you ought to follow our example, because we did not act in an undisciplined manner among you, 8 nor did we eat anyone's bread without paying for it, but with labor and hardship we kept working night and day so that we would not be a burden to any of you; 9 not because we do not have the right to this, but in order to offer ourselves as a model for you, so that you would follow our example.
Dependence
Faith also entails a total dependence on God's faithfulness and a trust in God's promises (cf. 11.13-16). Again the apostle Paul was often put in the place where he could do nothing other than to depend on God's promises, God's grace and His faithfulness:
2 Corinthians 1:8–9 8 For we do not want you to be unaware, brethren, of our affliction which came to us in Asia, that we were burdened excessively, beyond our strength, so that we despaired even of life; 9 indeed, we had the sentence of death within ourselves so that we would not trust in ourselves, but in God who raises the dead;
Devotion
Faith also implies a devotion to God on two levels. First, there is devotion to God through His word and second biblical leadership is devoted to God spiritually through communion with God (cf. Phil. 3.9-11; Jude 21). This gets to the spirituality of the leadership. The reality is that these should be two sides of the same coin for there can be no devotion to God without His word. Those who had led the Hebrews were entrusted with the gospel and no doubt expected the church to continue in this apostolic tradition (cf. 2 Thess. 2.15; 3.6). They had been given the message (2.1-4; 4.1-2; 13.7), they spoke the message or, "the word of God" (τὸν λόγον τοῦ θεοῦ). This is why when Paul exhorts Timothy about being devoted to the word of God he quickly turns to the sanctifying effects it has on the church:
1 Timothy 4:13–16 13 Until I come, give attention to the public reading of Scripture, to exhortation and teaching. 14 Do not neglect the spiritual gift within you, which was bestowed on you through prophetic utterance with the laying on of hands by the presbytery. 15 Take pains with these things; be absorbed in them, so that your progress will be evident to all. 16 Pay close attention to yourself and to your teaching; persevere in these things, for as you do this you will ensure salvation both for yourself and for those who hear you.
Finally, if there is one incentive for us to imitate Godly examples it would be in the hope and confidence that tested and tried faith can provide us (cf. Rom. 5.1-5). Simply put, there is a safety in following the example of godly men and women all around us. In this exhortation we are not so much being called to imitate people's personality, we need not do that; we are called to imitate their obedient faith— a faith of dependence and devotion. If we follow Peter's advice and example, if we pursue the promises of God and by faith seek to pattern our lives after the example of those who have gone before us and have left us a legacy, we have Peter's precious words of comfort to cling to until we arrive safely to our everlasting home:
2 Peter 1:10–11 10 Therefore, brethren, be all the more diligent to make certain about His calling and choosing you; for as long as you practice these things, you will never stumble; 11 for in this way the entrance into the eternal kingdom of our Lord and Savior Jesus Christ will be abundantly supplied to you.