The Way of the Righteous, Part 2: Righteous Desire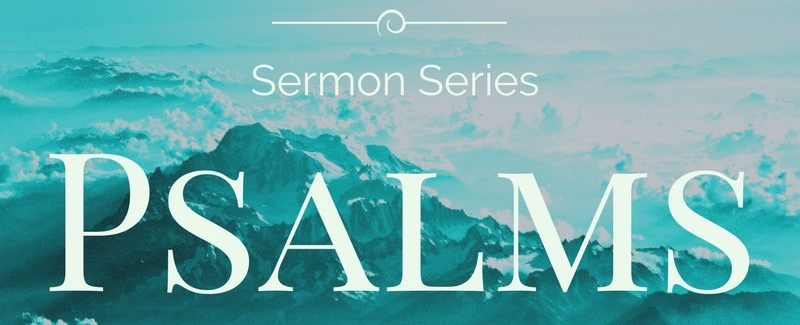 Psalm 1:2 2 But his delight is in the law of the Lord, And in His law he meditates day and night.
As the psalmist moves from the prohibitions that characterize righteous living, he now moves to the positive life of the believer or the "blessed man" of v.1. This is obviously important because life in Christ of course is much more than a list of 'don'ts' its also a life of desire and ambition. But this ambition is a righteous desire, a holy and all consuming ambition; or at least it ought to be. It shows us what we are to be pursuing not just avoiding. The desire of the righteous revolves around God's word. That's the focus here.
The Remedy Of God's Word
The remedy of God's word is that it has the power to transform our lives and to inoculate us from the world's evil counsel. The word of God can give us the immunity that we need to so that we will not fall prey to the world's ways. Scripture has the capacity to correct what is worldly in us and ward of the world around us if we are willing take Scripture serious. It is a remedy because it presents us with an entire different set of standards. For the psalmist, Scripture is desirable because of its capacity to keep him safe from the entrapments of the world as well as the blessings that flow from obeying God's commands:
Psalm 19:10–11 10 They are more desirable than gold, yes, than much fine gold; Sweeter also than honey and the drippings of the honeycomb. 11 Moreover, by them Your servant is warned; In keeping them there is great reward.
This view of God's words led the psalmist to declare his allegiance to God's law and his hatred of all opposing worldviews:
Psalm 119:104 104 From Your precepts I get understanding; Therefore I hate every false way.
Psalm 119:128 128 Therefore I esteem right all Your precepts concerning everything, I hate every false way.
Notice what the contrast is here. It is because God's word has the capacity to grant us "understanding" that he feels such a righteous disdain for all other ways of life. Notice also the value that he places on the word of God, "I esteem right all Your precepts concerning everything." And Yet, the understanding here is an understanding particularly pertaining to the obtaining of the knowledge of God and of the way of salvation:
1 Peter 2:1–3 1 Therefore, putting aside all malice and all deceit and hypocrisy and envy and all slander, 2 like newborn babies, long for the pure milk of the word, so that by it you may grow in respect to salvation, 3 if you have tasted the kindness of the Lord.
From the theologian at his desk to the preacher in the pulpit or the mother of three around the homeschool table, Scripture has the capacity to make us wise for salvation. This remedial characteristic is brought out brilliantly and practically by the apostle Paul as he reminds Timothy of the bible's ability to raise her children as it were going from childhood to adulthood and ministry:
2 Timothy 3:13–17 13 But evil men and impostors will proceed from bad to worse, deceiving and being deceived. 14 You, however, continue in the things you have learned and become convinced of, knowing from whom you have learned them, 15 and that from childhood you have known the sacred writings which are able to give you the wisdom that leads to salvation through faith which is in Christ Jesus. 16 All Scripture is inspired by God and profitable for teaching, for reproof, for correction, for training in righteousness; 17 so that the man of God may be adequate, equipped for every good work.
The Sufficiency Of God's Word
Notice that the focus of our meditation is God's law which means that it is sufficient to grant us what we need. God's word is what it is because of its divine origination, inspiration and truth. Like the Thessalonians, we need to accept the word of God for what it is, not the word of man so much as it is the word of God (1 Thess. 2.13)! When we speak of God's law we recognize that there is no other word for us that carries the authority and weight of Scripture. Here in lies one of the great heresies of the Roman Catholic and Eastern Orthodox traditions that they reject the Reformed teaching on Sola Scriptura.
This view of Scripture believes in Scripture's sufficiency, reliability and authority. This also reminds us that all of our skepticisms, schisms, divisions, controversies, theological formulations and debates must be settled at the bar of Scripture. But Scripture testifies to its own sufficiency:
Proverbs 30:5–6 5 Every word of God is tested; He is a shield to those who take refuge in Him. 6 Do not add to His words Or He will reprove you, and you will be proved a liar.
It is important to remember that here in Psalm one the sufficiency of Scripture is imminently practical. God's word is sufficient for the worship of God and for knowing His will so as to obey it:
Psalm 19:7–8 7 The law of the Lord is perfect, restoring the soul; The testimony of the Lord is sure, making wise the simple. 8 The precepts of the Lord are right, rejoicing the heart; The commandment of the Lord is pure, enlightening the eyes.
Of all the books in the world we can read and learn and know and indeed master; it is not the latest book on theology by a favorite author, it is not an old Puritan book, a classic of church history, a confession or a creed that we must master— it is God's word above all that we should be devoted to. It alone is inspired of God for our everlasting good.
The Efficacy Of God's Word
A proper view of God's word is not just saying Scripture is enough, but Scripture is also effective. Therefore, we should also say something about the efficacy of Scripture. God's word is to be regarded as a primary means of grace because it has the capacity to change us and to accomplish God's work in and through us. When we confine ourselves to view Scripture as all-sufficient not only are we saying that we do not need tradition or any other form of extra-biblical revelation; we are also placing our confidence in Scripture to effectively produce God's sanctifying work in us (cf. Phil. 1.6).
1 Thessalonians 2:13 13 For this reason we also constantly thank God that when you received the word of God which you heard from us, you accepted it not as the word of men, but for what it really is, the word of God, which also performs its work in you who believe.
Paul spoke these words to church having already introduced this concept in chapter one. In fact, there is a simple discernable pattern here. God's word having taken root in Paul's life together with his company, the word of God was productive and effective in their lives and in turn he saw this in his converts the Thessalonians:
1 Thessalonians 1:5–7 5 for our gospel did not come to you in word only, but also in power and in the Holy Spirit and with full conviction; just as you know what kind of men we proved to be among you for your sake. 6 You also became imitators of us and of the Lord, having received the word in much tribulation with the joy of the Holy Spirit, 7 so that you became an example to all the believers in Macedonia and in Achaia.
Notice also that our approach to Scripture is not merely an exercise of the mind or route memorization; our affections are supremely involved here. We are not just called to know God's word, understand God's word, memorize God's word or even study God's word; we are called to "delight" (חֵ֫פֶץ) in the law of the Lord. When we do this we will see results. Joshua was instructed, as was Moses and the children of Israel before him (cf. Dt. 4.2; 12.32; 31.9-13), to meditate on God's word so that they would prosper and flourish as a nation:
Joshua 1:7–8 7 Only be strong and very courageous; be careful to do according to all the law which Moses My servant commanded you; do not turn from it to the right or to the left, so that you may have success wherever you go. 8 This book of the law shall not depart from your mouth, but you shall meditate on it day and night, so that you may be careful to do according to all that is written in it; for then you will make your way prosperous, and then you will have success.
Now that is a promise we all need to hold on to. By delighting in God's law and meditating on it day and night we should have faith and trust that God is going to affect change in our lives. Think in terms of the discipleship process of our children and how if we have the right view of Scripture's efficacy, it can transform our feeling of the mundane business of life into living with a purpose, with real goals for our kids, and how that can directly impact our prayer life for the spiritual life of our children and family. We can tell our children and family what David told his son, Solomon, at the close of his life:
1 Kings 2:1–4 1 As David's time to die drew near, he charged Solomon his son, saying, 2 "I am going the way of all the earth. Be strong, therefore, and show yourself a man. 3 Keep the charge of the Lord your God, to walk in His ways, to keep His statutes, His commandments, His ordinances, and His testimonies, according to what is written in the Law of Moses, that you may succeed in all that you do and wherever you turn, 4 so that the Lord may carry out His promise which He spoke concerning me, saying, 'If your sons are careful of their way, to walk before Me in truth with all their heart and with all their soul, you shall not lack a man on the throne of Israel.'
David knew the words reflected in Psalm one and lived them knowing both theologically and practically through experience that the path of blessing, especially spiritually which is the most crucial aspect of all, is available for all who walk in God's ways revealed in His word. Is it any wonder that we are called to focus on God's law to the point of habitual meditation?
The Obsession Of God's Word
This final point is imminently important because it comes down to our lifestyle as believers. It also serves to answer the how of the what of God's word for our lives. If Scripture is what can do all these things, meditating on God's word is how we will profit from His word. But what does it mean to "meditate" on the law "day and night." The Hebrew word for "meditate" (הגה) literally means to utter beneath the breath, to mutter and it entails the act of speaking to yourself (see, HALOT). The word can also imply a degree of secrecy as of the inner thought life of someone's heart and mind (cf. Is. 59.13). In a negative sense, it refers to the wicked who devise violence. Now the connection between what is planned and what is spoken is connected in the wisdom literature as Proverbs puts these ideas in synonymous parallel:
Proverbs 24:1–2 1 Do not be envious of evil men, Nor desire to be with them; 2 For their minds devise violence, And their lips talk of trouble.
Internalizing The Word Of God
What the psalmist has in mind then is the habitual internalization of the word of God. Instead of internalizing the counsel of the wicked, the blessed man is someone who is habitually musing upon Scripture. I know a man of God who goes to bed a reasonable hour every night but then wakes up every night in the middle of night to read and meditate on Scripture before going back to sleep again; a practice he has been doing for decades. What a great example of how far reaching this text is and yet despite whether or not we are disciplined enough to wake up every night the spiritual lesson to be learned here is whether or not Scripture is continually in our secret thoughts. Do we meditate on God's word as we rise in the morning and when we lay in bed at night; what is going through our minds? This is called hiding God's word in our hearts. Notice also the close connection between God and His word here:
Psalm 119:10–11 10 With all my heart I have sought You; Do not let me wander from Your commandments. 11 Your word I have treasured in my heart, That I may not sin against You.
As we focus our attention on internalizing God's word, we should also expect that our own constitution will be affected that we will increase in our sanctification, grow, mature and become increasingly discerning as to what is pleasing in God's sight (cf. Heb. 5.13-14). After meditating in God's word, this is what the psalmist expected to take place:
Psalm 19:13–14 13 Also keep back Your servant from presumptuous sins; Let them not rule over me; Then I will be blameless, And I shall be acquitted of great transgression. 14 Let the words of my mouth and the meditation of my heart Be acceptable in Your sight, O Lord, my rock and my Redeemer.
Taking the word of God into the secret chambers of our heart should result in winning the battle with secret sin, being in communion with God, and having a heart that will be pleasing in God's sight. Meditating on holy Scripture leads to reciprocal intercourse with God where we take Him at His word, delight in His word, and esteem His ways so that God will in turn teach us, lead us, comfort and convict us so that we can walk blameless before Him. If we look at Psalm 19 as an expansion of Psalm one, Psalm 119 could be considered and virtual commentary on Psalm one:
Psalm 119:14–16 14 I have rejoiced in the way of Your testimonies, As much as in all riches. 15 I will meditate on Your precepts And regard Your ways. 16 I shall delight in Your statutes; I shall not forget Your word.
Our meditation on God's word should be assiduous meaning diligent, regular meaning habitual, heartfelt meaning emotional, studious meaning theological, and worshipful meaning that it leads us to a greater communion with God (cf. Ps. 119.27). Thomas Manton in his mammoth work in Psalm 119 says, "Delight causeth meditation, and meditation increaseth delight." As we think about delighting in God's word we should be thoroughly acquainted with what the word is, all of its parts, and its organic and progressive unfolding.
Psalm 119:160 160 The sum of Your word is truth, And every one of Your righteous ordinances is everlasting.
Psalm 139:17 17 How precious also are Your thoughts to me, O God! How vast is the sum of them!
This leads us directly into the story of Scripture. The more we are acquainted with this story the more we will appreciate all of its parts and complexities. God's revelation really is something to marvel at. As we gaze at God's word we are gazing at God's mind (cf. 1 Cor. 2.8-16). Meditation on God's word results in the replenishing of our souls. Meditating on God's law also includes ripping our hearts open to God. Allowing God to search and try us. Even the act of meditating on Scripture itself causes self-examination. Why is it so difficult for us? Why do we easily focus on other things and meditate on other things; crafts, ministries, sports, entertainment, politics or food, and yet, we tend to struggle to squeeze out one once of sweat in pouring over our bibles in serious study? All of these questions should simply lead us to see our need to get going, to wait no longer, to 'take up and read' as Augustine was impressed to think at his conversion (cf. Ps. 119.32).
CONNECT TO CHRIST
Jesus Is The Incarnation Of God's Word
Again as others have labored to point out, when considering the spiritual realities of Psalm 1, we are reminded that this entire psalm (as with the others) has a unique application to the person of Christ. Dennis Johnson reminds us of this:
"So from one perspective, it makes sense to understand the "blessed man" of Psalm 1 as finding his truest— in fact, uniquely true— expression in Jesus alone. When he entered the world, it was with the express purpose of accomplishing the Father's will, delighting to follow the Lord's law that was inscribed in his heart."
Here then we are reminded that Jesus not only loved God's law and obeyed God's law perfectly; He himself was the incarnate Word. Christ was one with the word He lived and obeyed. Such lofty Christology outruns human comprehension and leaves us grouping for a proper expression of Jesus' divine majesty. God's law cannot be understood apart from God's Son.
Jesus Cannot Be Separated From The Ministry Of His Word
Many in our postmodern world seek to separate Christ from His word. We have all heard those contradictory states, 'I don't need doctrine, I just need Jesus', 'not doctrine but Christ', 'Christ unites, doctrine divides', 'I am not a scholar, studying Scripture is for someone else' etc. This is completely backwards however. Christ is not just the Scripture's author— it is its central theme and goal. We can see this in one passage:
1 Peter 1:10–12 10 As to this salvation, the prophets who prophesied of the grace that would come to you made careful searches and inquiries, 11 seeking to know what person or time the Spirit of Christ within them was indicating as He predicted the sufferings of Christ and the glories to follow. 12 It was revealed to them that they were not serving themselves, but you, in these things which now have been announced to you through those who preached the gospel to you by the Holy Spirit sent from heaven—things into which angels long to look.
Jesus Lived This And Called For This
Jesus took this principle of abiding in His word to a salvific level where failure to abide in His word is tantamount to apostasy as well as the grounding of our spiritual prosperity in His word:
John 15:6–7 6 If anyone does not abide in Me, he is thrown away as a branch and dries up; and they gather them, and cast them into the fire and they are burned. 7 If you abide in Me, and My words abide in you, ask whatever you wish, and it will be done for you.
Hebrews tells us that Jesus was a pious man (Heb. 5.7). When we look at His life we see Him fulfilling God's word (Mt. 3.15; 5.17), preaching God's word (Lk. 4.14-22), recalling God's word from memory (Lk. 4.4, 8, 12), interpreting God's word (Mt. 5.21ff.), and structuring God's word Christo-centrically (Lk. 24.27, 44). Christ not only called us to live a word-centered life, He perfectly modeled this himself.
Questions For Theological Reflection:
1. How do you use God's word to combat the influence of this present sinful world?
2. Why is it important to adhere to the sufficiency of Scripture? Give examples of what happens when we do not see God's word as sufficient for our lives and the life of the Church.
3. How can we allow God's word to produce sanctification in our lives? How can we implement God's word in to our lives so that it will make us productive in God's kingdom?
4. What are some evidences that reveal our lack of confidence in God's word? How can we remedy this?
5. What practical steps do we need to take in order to meditate on God's word? What are the benefits of meditating on God's word? What are the dangers of not taking God's word serious? How do we practically mediate on God's word day and night?
6. How does Psalm verse 2 connect us to Christ? We have pointed out three distinct ways to connect to Christ can you think of any more? Discuss importance of Christ and the content of verse 2.