The Way of the Righteous, Part 3: Righteous Life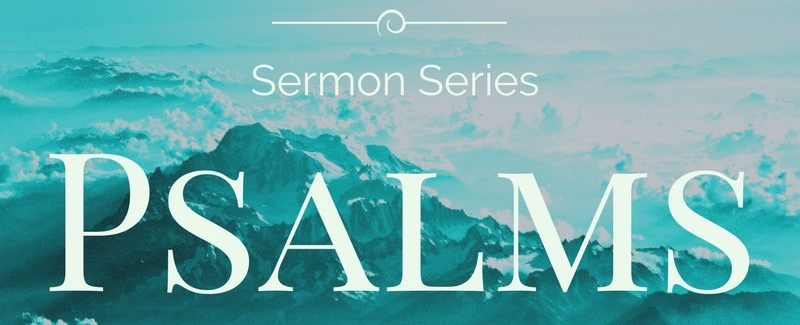 Psalm 1:3 3 He will be like a tree firmly planted by streams of water, Which yields its fruit in its season And its leaf does not wither; And in whatever he does, he prospers.
When we think about what a truly fruitful life looks like we would do well to rule out the following. A fruitful life is not a life devoid of trials and suffering (John 16.33), a fruitful life does not always mean a life of favorable circumstances (Job 42.11), it does not mean that you will not experience depression (2 Cor. 7.6), poverty (1 Cor. 4.11; 2 Cor. 8.1-2), loss (Phil. 3.7-8), hardships with family (Lk. 12.49-53), hardships in the church (2 Cor. 11.28), cultural rejection (1 Cor. 4.9), struggles with sin (Gal. 5.17), battles with temptation (Jam. 1.13-15; 1 Pet. 2.11), it does not always mean that you will be on a mountain top of emotionalism (Lk. 10.17-20), it is not to be equated with charismatic phenomenon (1 Cor. 13.1-2), or with humanitarianism (1 Cor. 13.3). A fruitful life is not found in our possessions or the lack thereof (Mt. 6.19-21; Heb. 10.34), a fruitful life is not found primarily in the family (Lk. 12.48; Mt. 10.37), or in ministry (Lk. 10.41-42; 1 Cor. 9.27), or in theological acumen (1 Cor. 13.2). All of these things can attend a fruitful life but they are not the essence of it. So then what is?
Of course this fruitful life begins with our vital union to Jesus Christ. This vital union is at the heart of our fellowship with Christ (cf. 1 Cor. 1.9). Being connected to Him is to be fruitful in Him:
John 15:1–11 1 "I am the true vine, and My Father is the vinedresser. 2 Every branch in Me that does not bear fruit, He takes away; and every branch that bears fruit, He prunes it so that it may bear more fruit. 3 You are already clean because of the word which I have spoken to you. 4 Abide in Me, and I in you. As the branch cannot bear fruit of itself unless it abides in the vine, so neither can you unless you abide in Me. 5 I am the vine, you are the branches; he who abides in Me and I in him, he bears much fruit, for apart from Me you can do nothing. 6 If anyone does not abide in Me, he is thrown away as a branch and dries up; and they gather them, and cast them into the fire and they are burned. 7 If you abide in Me, and My words abide in you, ask whatever you wish, and it will be done for you. 8 My Father is glorified by this, that you bear much fruit, and so prove to be My disciples. 9 Just as the Father has loved Me, I have also loved you; abide in My love. 10 If you keep My commandments, you will abide in My love; just as I have kept My Father's commandments and abide in His love. 11 These things I have spoken to you so that My joy may be in you, and that your joy may be made full.
In this passage, Christ is clearly teaching the primacy of God's word in this vital union. To abide in Christ is to abide in His word and vice versa. There can be no communion with Christ without being rooted in His life giving word (cf. John 5.38). That is the focus of verse 3 in this psalm. Therefore, as we connect the consequent points to God we are also connecting to God's law. The Christian life cannot and should not be conceived of apart from our life in His word. This is what the fruitful life of the psalms.
The Fruitful Life Is Connected To God's Word
The metaphor or simile that is used here is simply profound. It is a simple analogy between the life of the believer and the life of a tree. The central concern here is the life of the tree itself. This tree, by virtue of its connection to the life-producing source of water, has a fruitful life. This introduces the first need for our own lives in flourishing in Christ. Our spiritual vitality begins by being connected to God and His word. The verse begins with our need to be rooted and grounded "by the streams of water" (עַֽל־פַּלְגֵ֫י מָ֥יִם). Obviously this entails our determination to stay connected to God's word. You can see this determination in Ps. 119:
Psalm 119:10–11 10 With all my heart I have sought You; Do not let me wander from Your commandments. 11 Your word I have treasured in my heart, That I may not sin against You.
Not only is there a moral motivation for pleading with God not to wander from God's commands, wandering from the word results in God's judgment because in reality to wander from God's commands can quickly escalate to the level of apostasy:
Psalm 119:118 118 You have rejected all those who wander from Your statutes, For their deceitfulness is useless.
Obviously there is a practical application here as well. When we neglect God's word not only are we risking spiritual ruin, we also zap the life out of our souls. Like a tree that needs water, we can try any synthetic substitute for God's word but nothing will cause us to grow like the life-giving water of the word of God. That is why we need to hear need to meditate on God's law, we need to read God's word, we need to study God's word and we need to hear God's word preached to our souls. To neglect God's word is to neglect our own souls. We see the ministry of the word in action and its ability to build us up throughout the book of Acts (cf. Acts 12.24; 19.20). Paul and Barnabas strengthened the church through the ministry of the word:
Acts 14:21–23 21 After they had preached the gospel to that city and had made many disciples, they returned to Lystra and to Iconium and to Antioch, 22 strengthening the souls of the disciples, encouraging them to continue in the faith, and saying, "Through many tribulations we must enter the kingdom of God." 23 When they had appointed elders for them in every church, having prayed with fasting, they commended them to the Lord in whom they had believed.
The Psalmist should also not be conceived of prescribing any such form of moralism that we might be tempted towards thinking our salvation is based on our own spiritual exercise— it is not. In fact, the Hebrew word for "planted" (שׁתל) literally means, "transplanted." It ultimately refers to the activity of a gardner who would take a wilted plant or tree from the dry aired desert places of the world and transplanted it by a watering source so that it would live. This is what God's word can do for us. Not only is God the ultimate Gardner who takes us out of the desert of our sin and despair, through His word, and transplants us into His kingdom and Church where God's word becomes our continual life source, a "stream" (פֶּ֫לֶג) or channel of water where we can grow and flourish spiritually.
The question for us can be asked in a multitude of ways. Are we connected to those streams or channels and influences where we can flourish spiritually or do we lack enough real concern for our souls to be 'in the word.' Are we taking advantage of the gracious means of grace that God has ordained for us to grow and thrive in His kingdom? The danger is in thinking that we can be neutral. The danger is in thinking that as long as we are not in sin or overtly rebelling against God's commands that we will be fine; that's wrong. If we coast we will drift if we actively pursuing the life-giving power of God's word, we will grow forgetful and like the flower of the field we will fade away. A stagnant faith is a susceptible faith. Of course the opposite of stagnation is production.
The Fruitful Life Is Productive In God's Kingdom
There is always so much that we can learn from the nation of Israel and its history. Like the tree in this metaphor which has a gardener, artificial canals of water, and is provided with the conditions to flourish having been transplanted from parched places, Israel was also given the same conditions but instead of flourishing in the shade of God's grace chose rather to wither in sin, rebellion and idolatry:
Isaiah 5:1–7 1 Let me sing now for my well-beloved A song of my beloved concerning His vineyard. My well-beloved had a vineyard on a fertile hill. 2 He dug it all around, removed its stones, And planted it with the choicest vine. And He built a tower in the middle of it And also hewed out a wine vat in it; Then He expected it to produce good grapes, But it produced only worthless ones. 3 "And now, O inhabitants of Jerusalem and men of Judah, Judge between Me and My vineyard. 4 "What more was there to do for My vineyard that I have not done in it? Why, when I expected it to produce good grapes did it produce worthless ones? 5 "So now let Me tell you what I am going to do to My vineyard: I will remove its hedge and it will be consumed; I will break down its wall and it will become trampled ground. 6 "I will lay it waste; It will not be pruned or hoed, But briars and thorns will come up. I will also charge the clouds to rain no rain on it." 7 For the vineyard of the Lord of hosts is the house of Israel And the men of Judah His delightful plant. Thus He looked for justice, but behold, bloodshed; For righteousness, but behold, a cry of distress.
This massive historical analogy encapsulated the reason for the Babylonian captivity and ultimately relates to Christ and the Church (cf. John 15.1-11), but the lesson is also immensely personal for every believer. God is calling on His people to consider His provision and examine themselves in the light of all that God had done for them. Needless to say, they failed the test. As we think of ourselves, God has transplanted us out of the desert of our despair (cf. Col. 1.12), God has provided for our thirst (cf. John 7.37-39), God has opened the channels of His word to us and cultivated us as His tree to see if we will produce any fruit (cf. Lk. 17.5-10). What Israel experienced on a national level, we can experience on a spiritual level ourselves. Although we may not go down to Babylon, we might neglect our souls to point where the means of grace no longer break through. Either we will be pruned (John 15.2b) or cut off (John 15.6). We pray for the former because we are called to bear fruit (John 15.8), to be productive in God's kingdom:
1 Corinthians 15:58 58 Therefore, my beloved brethren, be steadfast, immovable, always abounding in the work of the Lord, knowing that your toil is not in vain in the Lord.
This productivity has as much to do with the motive of our hearts as it does the work of our hands. In this psalm there is an expectation of productivity and a promise of continual canopy or protection from the harmful elements around us, "He will be like a tree firmly planted by streams of water, Which yields its fruit in its season And its leaf does not wither" (1.3). First, is the expectation of productivity. Scripture everywhere assumes that following genuine conversion will have evidence and good deeds that substantiate regeneration. Again, everywhere in Scripture we can find this emphasis on being fruitful. Notice Scripture's balance on this:
Ecclesiastes 9:10 10 Whatever your hand finds to do, do it with all your might; for there is no activity or planning or knowledge or wisdom in Sheol where you are going.
Romans 12:11 11 not lagging behind in diligence, fervent in spirit, serving the Lord;
Philippians 1:9 9 And this I pray, that your love may abound still more and more in real knowledge and all discernment,
Colossians 2:6–7 6 Therefore as you have received Christ Jesus the Lord, so walk in Him, 7 having been firmly rooted and now being built up in Him and established in your faith, just as you were instructed, and overflowing with gratitude.
Ephesians 2:10 10 For we are His workmanship, created in Christ Jesus for good works, which God prepared beforehand so that we would walk in them.
Second, not only is there the expectation of fruit, but there is also the promise of protection, "its leaf does not wither." As if it were not enough that we be allowed to serve God, we are also protected by God (cf. 1 Pet. 1.3-5). But the thing to see here is that there is a means to all this. It is the habitual meditation of God's law that sustains the soul-life of the elect. In other words, our spiritual lives will not only flourish the most when we have God's word dwelling richly in us (cf. Col. 3.16; Dt. 6.6-9; 11.18-20), but we will also find that our Divine vinedresser will shelter us under the shade of His sovereign grace as we abide in His word:
Psalm 5:12 12 For it is You who blesses the righteous man, O Lord, You surround him with favor as with a shield.
Psalm 37:31 31 The law of his God is in his heart; His steps do not slip.
Psalm 121:3 3 He will not allow your foot to slip; He who keeps you will not slumber.
Proverbs 19:23 23 The fear of the Lord leads to life, So that one may sleep satisfied, untouched by evil.
The beautiful thing about this promise is that just as with any tree, there can be harsh "seasons" damaging seasons whether extreme heat or cold, and yet, the tree that is firmly irrigated will stand the test of time. So too, if we are firmly planted in God's word, we will persevere through life's droughts and storms. When we sense our souls are thin, parched and dry or when we encounter the fierce wind of trials; even then we can be made to stand the test if we are rooted in the law of the Lord. God's word is not just a support system it is a survival mechanism:
Deuteronomy 32:45–47 45 When Moses had finished speaking all these words to all Israel, 46 he said to them, "Take to your heart all the words with which I am warning you today, which you shall command your sons to observe carefully, even all the words of this law. 47 For it is not an idle word for you; indeed it is your life. And by this word you will prolong your days in the land, which you are about to cross the Jordan to possess."
The Fruitful Life Is Prospered By God's Grace
There is a third and final promise here that is even more glorious. We not only have the promise and expectation of productivity, and the promise of God's protection through His word, but like Israel, we also have the promise of prosperity, "in whatever he does, he prospers" (1.3d). Notice that the psalmist has left the metaphor and returned to the "blessed man" of v.1, "whatever he does." The exegesis here is important. In the context God prospers what the blessed man "does" (עשׂה), not in whatever he desires or wants. This doing is then referring back to the godly fruitfulness of the earlier phrase, "yields its fruit in its season." The doing that God blesses is that which is produced by a life of meditation and obedience to His word. And so it is. God will bless our productivity for His glory. Sidney Greidanus points out, this fruit like the fruit of any tree, is for others since trees do not consume their own fruit. Quite contrary to any notions of a 'prosperity gospel', amazingly, this fruit can be understood to be actually quite selfless. God prospers us in our godly exploits, through godly means, with godliness and for godly ends not so that we may lavish ourselves with wealth but so that we may lavish others with Christlike love!
The general practical outworking of this comes in so many shapes and sizes. Generally speaking, we can all testify to God's blessing in our lives when, at His sovereign good pleasure and if we walk in His ways, God is often willing to bless us with a good home, a good job, a good family, a good church, good fellowship, and a good conscience. But when we fail to walk in His ways, would we not also so readily testify, that those very things are assailed and are often made to suffer. It's amazing how those in the church that struggle in their giving are often the ones struggling in their finances. That's not because of the prosperity gospel that is because of the principle of sowing and reaping (cf. Gal. 6.7). Psalm one is teaching us the same basic principle only that here it is even more general. The whole Christian life should be characterized by godly sowing and godly reaping, of being rooted and bearing fruit. When we neglect the streams of God's gracious influences in our lives- His word, His church, His presence; we wilt, wither and waste away.
The final picture being given here is that of a full grown tree, a fruit bearing tree whose roots have gone deep into the well of life. Can our lives be liken unto this great tree? Do our lives reflected that our feet are firmly planted in the gospel, in God's word to such an extend that we have become as it were unmovable, unshakable, always abounding in the work of the Lord. He has given us everything we need for us to flourish and grow (cf. 2 Pet. 1.2-11). His will for us is our sanctification (1 Thess. 4.3), our growth (Heb. 5.11-6.1), and spiritual maturity (Phil. 3.15-16). The great wisdom-promise of this verse is that God delights in blessing His people (cf. 1 Pet. 3.7), especially when we abide in His word.
CONNECT TO CHRIST
1. The New Testament explicitly connects our fruitfulness to our union with Christ (John 15.1-11). We are called to abound in the work of the Lord now that the age of the Spirit has come to full realization in Christ:
1 Corinthians 15:58 58 Therefore, my beloved brethren, be steadfast, immovable, always abounding in the work of the Lord, knowing that your toil is not in vain in the Lord.
The new covenant work of the Spirit results in a new found boldness and confidence in Christ (cf. Heb. 10.19-21). Part of this boldness is in the assurance afforded the believer through the resurrection (1 Cor. 15.50-58). The resurrection then is pivotal for our present day understanding of our hope in Christ for the future (cf. 1 Cor. 15.19). This hope should make us bold and bountiful in God's vineyard.
2. The second pathway to Christ is similar in that, the prosperity that we find promised in Psalm one is taken to new heights in Christ. The whole notion of being blessed by God and consequently prospering now is expressed primarily as we lavish one another in the church with our fruit. Many have pointed out that Psalm one is dealing with how the believers seasonal productivity is enjoyed by others just as a tree's fruit is for others to enjoy. So too, when God's people live out their lives in the service of others, then we are most like our Lord:
Philippians 2:1–7 1 Therefore if there is any encouragement in Christ, if there is any consolation of love, if there is any fellowship of the Spirit, if any affection and compassion, 2 make my joy complete by being of the same mind, maintaining the same love, united in spirit, intent on one purpose. 3 Do nothing from selfishness or empty conceit, but with humility of mind regard one another as more important than yourselves; 4 do not merely look out for your own personal interests, but also for the interests of others. 5 Have this attitude in yourselves which was also in Christ Jesus, 6 who, although He existed in the form of God, did not regard equality with God a thing to be grasped, 7 but emptied Himself, taking the form of a bond-servant, and being made in the likeness of men.
3. Finally, like Christ, we are called to prosper in God's way with God's blessing and not in the way of the wicked. We delight in God's law and prosper accordingly. Jesus exemplified this more than anyone. This is so clearly seen in Satan's own promise of prosperity:
Matthew 4:8–11 8 Again, the devil took Him to a very high mountain and showed Him all the kingdoms of the world and their glory; 9 and he said to Him, "All these things I will give You, if You fall down and worship me." 10 Then Jesus said to him, "Go, Satan! For it is written, 'You shall worship the Lord your God, and serve Him only.' " 11 Then the devil left Him; and behold, angels came and began to minister to Him.
While celebrities, politicians and the elite of our world's societies are quick to pay homage to the serpent for a sliver of this world's vainglory, Jesus did not hesitate to resist the devil when He was offered the entirety of the world's wealth, power, and glory. Jesus reminds us that the prosperity we seek is found in the treasure above (Mt. 6.19-21), in the righteousness of God's kingdom (cf. Mt. 6.33), and in doing God's will by obeying God's law (cf. John 4.34).