Three Universal Setbacks to Any Church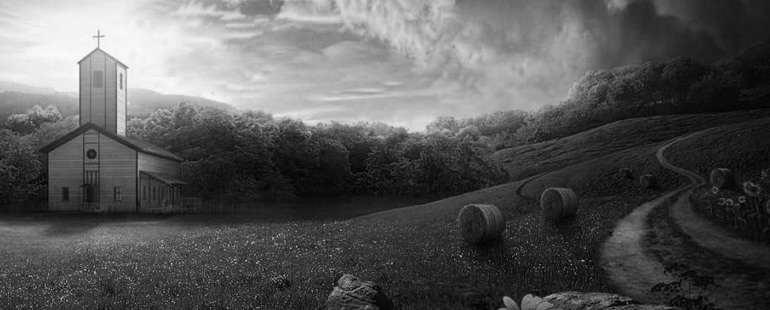 Text and Exposition
19"All this time you have been thinking that we are defending ourselves to you. Actually, it is in the sight of God that we have been speaking in Christ; and all for your upbuilding, beloved. 20 For I am afraid that perhaps when I come I may find you to be not what I wish and may be found by you to be not what you wish; that perhaps there will be strife, jealousy, angry tempers, disputes, slanders, gossip, arrogance, disturbances; 21 I am afraid that when I come again my God may humiliate me before you, and I may mourn over many of those who have sinned in the past and not repented of the impurity, immorality and sensuality which they have practiced."
19 Πάλαι δοκεῖτε ὅτι ὑμῖν ἀπολογούμεθα. κατέναντι θεοῦ ἐν Χριστῷ λαλοῦμεν· τὰ δὲ πάντα, ἀγαπητοί, ὑπὲρ τῆς ὑμῶν οἰκοδομῆς. 20 φοβοῦμαι γὰρ μή πως ἐλθὼν οὐχ οἵους θέλω εὕρω ὑμᾶς κἀγὼ εὑρεθῶ ὑμῖν οἷον οὐ θέλετε· μή πως ἔρις, ζῆλος, θυμοί, ἐριθεῖαι, καταλαλιαί, ψιθυρισμοί, φυσιώσεις, ἀκαταστασίαι· 21 μὴ πάλιν ἐλθόντος μου ταπεινώσῃ με ὁ θεός μου πρὸς ὑμᾶς καὶ πενθήσω πολλοὺς τῶν προημαρτηκότων καὶ μὴ μετανοησάντων ἐπὶ τῇ ἀκαθαρσίᾳ καὶ πορνείᾳ καὶ ἀσελγείᾳ ᾗ ἔπραξαν.
Preliminary Thought
"Paul picks up on the motives behind his ministry maneuvers mentioned in the previous context. Paul's aim in responding and even preempting any allegations of selfish ambition was to establish the real purpose of his defense in the epistle. Paul has the church's purity as his supreme goal in Corinth. Paul qualifies that claim by acknowledging his accountability before God as an ambassador with Christ's authority. Paul's arguments are meant to prevent a future disappointment for he fears the mutual discovery of an un-mended relationship. Instead of finding the church in harmony with his own vision of its cooperation and spiritual maturity, Paul fears that the church would persist in sin. In fact, Paul feared being put to shame by the church's ungodly attitudes in general and tolerance of certain immoral individuals in particular. Paul sees the potential for further grief in Corinth if the immorality that has been practiced in the past would persist into his future visit. Although Paul is ready to endure such heartache, here he is urging the church to strive towards true spiritual purity and avoid any further severity on his part."
1.) THE ABSENCE OF GENUINE EDIFICATION
v.19,
19"All this time you have been thinking that we are defending ourselves to you. Actually, it is in the sight of God that we have been speaking in Christ; and all for your upbuilding, beloved."
The first problem that set the church back was their perception of Paul's ministry. They had misinterpreted Paul's boasting, his defense of his ministry and his insistence on their cooperation as a personal ambition to preserve his interests. But Paul's purpose was to edify the church by making sure the church was on the right track biblically.
1.1, Proper view of the purity of the church
The problems with the Corinthian church were that they saw the actions and words of Paul as self-serving and could not see how this could tend toward the edification of their souls. Paul's motives however always were to work toward their good. Paul makes it clear that this has been his intention the whole time, "All this time you have been thinking that we are defending ourselves to you" (Πάλαι δοκεῖτε ὅτι ὑμῖν ἀπολογούμεθα). Their perception of Paul's motives did not comport to reality. They thought he was being defensive, trying to prove his authority and being self-seeking. But Paul's motives were always to purify the church. Even in the context of Paul's rebuke he is stressing his desire to see their good:
2 Corinthians 2:1–3 1 "But I determined this for my own sake, that I would not come to you in sorrow again. 2 For if I cause you sorrow, who then makes me glad but the one whom I made sorrowful? 3 This is the very thing I wrote you, so that when I came, I would not have sorrow from those who ought to make me rejoice; having confidence in you all that my joy would be the joy of you all."
1.2, Proper view of the authority of the church
The church's edification was predicated on their ability to have a proper view of the purity of the church and the authority of its leaders. Paul not only defends his authority but also his integrity. The phrase, "in the sight of God" (κατέναντι θεοῦ) refers mainly to the accountability one has before God. It means that you are aware of God's assessment of you and of your life before His all-knowing presence.
The next phrase, "in Christ" (ἐν Χριστῷ) does not refer merely to "speaking" (λαλέω) as a believer but speaking on Christ's behalf, in His authority and thus by the authority He has given (cf. 5.20). The result from Paul's dual emphasis here is essential for the edification of any church. Pastors must see themselves as both accountable to God and authorized by Christ to preach His mysteries:
Ephesians 3:7–8 7 "of which I was made a minister, according to the gift of God's grace which was given to me according to the working of His power. 8 To me, the very least of all saints, this grace was given, to preach to the Gentiles the unfathomable riches of Christ,"
When the proper view of preaching is missing the church will not be edified. Churches today are filled with shenanigans because men do not see themselves as "speaking" (λαλέω) "in the sight of God" (κατέναντι θεοῦ). The fear of God goes down and the cunning ways of man rise to the top. Likewise when preachers do not see the authority of preaching conviction vanishes and moral conviction gives way to moral maxims based merely on the authority of one's own experiences and personal backgrounds. But preaching has to rise beyond the realm of personal conviction and arrive at proclamation (1Tim. 4.1-2; cf. Jer. 20.9).
By speaking with integrity and authority both "in the sight of God" and "in Christ", Paul was hoping to "build up" (οἰκοδομή) the "beloved" (ἀγαπητοί). The reference to the "beloved" was Paul's term of endearment for the believers in the church and serves to express the genuineness of Paul's affections for them (cf. 6.11-13). This was Paul's purpose in struggling for the purity of the church. This was the purpose for which Paul would not hesitate to use his authority as an apostle:
2 Corinthians 10:8 8 "For even if I boast somewhat further about our authority, which the Lord gave for building you up and not for destroying you, I will not be put to shame,"

2 Corinthians 13:10 10 "For this reason I am writing these things while absent, so that when present I need not use severity, in accordance with the authority which the Lord gave me for building up and not for tearing down."
Paul's struggle with the Corinthians is the same in Corinth as with all the rest of the churches i.e. Christlikeness (cf. Gal. 4.19). He calls the church to a rigorous pursuit of holiness, not because he seeks to do them harm or burden them with unrealistic demands, he loves them (12.15).
The "up building" (οἰκοδομή) of the church is explained negatively through Paul's fears of the church's impurities but also positively throughout the letter's constant call for purity:
2 Corinthians 7:1 1 "Therefore, having these promises, beloved, let us cleanse ourselves from all defilement of flesh and spirit, perfecting holiness in the fear of God."
Without Paul's sorrowful letter (7.8), painful visit (1.16; 2.1), and strident language throughout this letter in preparation of his third visit (13.1-3), there could be no real encouragement and true edification would vanish. But when the church is not encouraged and edified with the truth, it will set back the progress and purity of any church. The reality today is that many churches do not experience true edification because they do not have genuine love and genuine affection. There are churches that try to love without church discipline, teach without doctrinal concerns, encourage one another without confrontation and grow without holiness.
2.) THE PRESENCE OF UNGODLY ATTITUDES
v.20,
20"For I am afraid that perhaps when I come I may find you to be not what I wish and may be found by you to be not what you wish; that perhaps there will be strife, jealousy, angry tempers, disputes, slanders, gossip, arrogance, disturbances;"
The potential for the absence of genuine edification prompted Paul to pinpoint yet another hindrance to the church's purity namely, the presence of ungodly attitudes. Second Corinthians is an intermittent letter, it is written as a preparatory epistle designed to remedy Paul's tattered relationship with the church. If the church would not take heed to Paul's letter, there would be a mutually detrimental discovery, "For I am afraid that perhaps when I come I may find you to be not what I wish and may be found by you to be not what you wish" (φοβοῦμαι γὰρ μή πως ἐλθὼν οὐχ οἵους θέλω εὕρω ὑμᾶς κἀγὼ εὑρεθῶ ὑμῖν οἷον οὐ θέλετε).
This would make Paul's visit painful and hinder the relationship even further. Paul does not just assume they know what he is alluding to— Paul names their sins and his fears, "I am afraid" (φοβοῦμαι), "that perhaps there will be strife, jealousy, angry tempers, disputes, slanders, gossip, arrogance, disturbances" (μή πως ἔρις, ζῆλος, θυμοί, ἐριθεῖαι, καταλαλιαί, ψιθυρισμοί, φυσιώσεις, ἀκαταστασίαι).
It should be a great pastoral fear that such ungodly attitudes would persist and destroy the church. Paul expresses the same fear to the Galatians:
Galatians 5:15 15 "But if you bite and devour one another, take care that you are not consumed by one another."
They could have been torn to pieces through the presence of ungodly attitudes. Not all of the "one another" language of Scripture is positive in nature. Sometimes Paul had to get to the blessings of covenant community by describing the curses of disobedience (cf. Lev. 26; Dt. 28). This is why bitterness cannot be tolerated in the camp (Heb. 12.15; cf. Dt. 29.18). This is why there can never be "jealousy" (ζῆλος) among leaders. This is why "angry tempers" (θυμοί) need to be confronted with the consequences that outbursts of wrath can have on a community. Paul uses two words that can be used to describe the overall condition of the church with "strife" (ἔρις) and "disturbances" (ἀκαταστασίαι) while the other terms, "jealousy, angry tempers, disputes, slanders, gossip, arrogance" describe the systemic particulars of the situation.
Ultimately the alternatives for any church is whether they will live by the resources of the Spirit versus the deficiencies of the flesh:
Galatians 5:16–25 16 "But I say, walk by the Spirit, and you will not carry out the desire of the flesh. 17 For the flesh sets its desire against the Spirit, and the Spirit against the flesh; for these are in opposition to one another, so that you may not do the things that you please. 18 But if you are led by the Spirit, you are not under the Law. 19 Now the deeds of the flesh are evident, which are: immorality, impurity, sensuality, 20 idolatry, sorcery, enmities, strife, jealousy, outbursts of anger, disputes, dissensions, factions, 21 envying, drunkenness, carousing, and things like these, of which I forewarn you, just as I have forewarned you, that those who practice such things will not inherit the kingdom of God. 22 But the fruit of the Spirit is love, joy, peace, patience, kindness, goodness, faithfulness, 23 gentleness, self-control; against such things there is no law. 24 Now those who belong to Christ Jesus have crucified the flesh with its passions and desires. 25 If we live by the Spirit, let us also walk by the Spirit."
Choosing to walk in the flesh versus the Spirit can mean the spiritual survival of the church.
3.) THE TOLERANCE OF IMPENITENT SIN
v.21,
21"I am afraid that when I come again my God may humiliate me before you, and I may mourn over many of those who have sinned in the past and not repented of the impurity, immorality and sensuality which they have practiced."
Paul moves from the general condition of the church to the specific problem he might have feared the most— impenitence. Paul's fear is captured in the word "humiliate" (ταπεινόω). For Paul to have the church persist in allowing impenitent sin in the camp would reflect upon his own character; something Paul desired to avoid at all cost (cf. 8.20). Another (πάλιν) humiliation like that previously experience would have been truly dreadful to Paul. Paul had been humiliated by his previous visit in that the Corinthians had chosen rather to side with his opponents than with him (cf. 2.1-8; 7.12; 13.10). In this immediate context, Paul is concerned with the impact that tolerating sin could have on the church. Paul also bears his heart here; if there is indeed impenitence, a toleration of sin and a failure for the church to root sin out, then Paul would be filled with sorrow and "mourn over many of those who have sinned in the past and not repented" (ενθήσω πολλοὺς τῶν προημαρτηκότων καὶ μὴ μετανοησάντων). John MacArthur captures the Paul's pastoral concern here:
"Unrepentant sin in his congregation is heartbreaking, distressing, and discouraging for a pastor. It crushes him, saps his strength, and may, if unchecked, drive him out of his church, if not out of the ministry altogether." (John MacArthur, 2 Corinthians; p.437).
The use of the perfect tense participle for the word, "sinned in the past" (προημαρτηκότων) expresses both the established fact of their previous sin and the continuation of the sin into the present. Without question then, what Paul is envisioning is the church's unwillingness to deal with sin, to allow sin to persist in the camp and to continue to compromise the purity of its members. Paul has warned the church consistently on this point:
2 Corinthians 5:1–2 1 "For we know that if the earthly tent which is our house is torn down, we have a building from God, a house not made with hands, eternal in the heavens. 2 For indeed in this house we groan, longing to be clothed with our dwelling from heaven,"
Paul then calls on the church to understand the permeating effects of sin and the need to get rid of sinful influences in the church:
1 Corinthians 5:6–8 6 "Your boasting is not good. Do you not know that a little leaven leavens the whole lump of dough? 7 Clean out the old leaven so that you may be a new lump, just as you are in fact unleavened. For Christ our Passover also has been sacrificed. 8 Therefore let us celebrate the feast, not with old leaven, nor with the leaven of malice and wickedness, but with the unleavened bread of sincerity and truth."
Beyond removing sin in the church and assuming church discipline was part of that process, Paul moves even further to strongly exhort the members of the church not even to "associate" with anyone who would be called a "brother" and yet refused to repent of "immorality" of any kind. Paul exhorts them, "not even to eat with such a one" (cf. 1 Cor. 5.9-11). The sexual deviance of the Corinthians was well known. There was "impurity, immorality and sensuality" (τῇ ἀκαθαρσίᾳ καὶ πορνείᾳ καὶ ἀσελγείᾳ) and beyond this in 1 Corinthians there was all manner of scandalous sin being tolerated and even celebrated. The church at one point had gotten completely out of control even tolerating the fact that someone had his father's wife (1 Cor. 5.1). There was also apparently the sin of prostitution; possibly in the context of pagan practice (cf. 1 Cor. 6.16).
The real problem the Corinthians had however was not simply moral but theological, and we could even say, their theological ignorance lead to their immorality. They had failed to see the hazards of sinning against the physical body (1 Cor. 6.16-18), they had failed to see the their bodies were the dwelling place of God (6.19), and that the church corporately was like the temple of God (3.16-17) where His presence should be acknowledged, adored, and feared.
One of the reasons why these passages remain so relevant today is the disappearance of the doctrine of church discipline. Pastors will often tell you that excommunication is unloving and that they have better more convincing and compassionate ways of bringing people back to the church. But with this type of ministry the pastor has become more compassionate than God and thinks his since of justice is more righteous than God's. But church discipline is God's idea not our (Mt. 18.15-20). And the church is to function under His authority and not our own, even it we think we have a better way (cf. 1 Tim. 3.15).
Every church in every age can expect to be truly hindered and setback in its growth whenever sin is tolerated and church discipline abandoned.