Trusting God in The Realm of the Impossible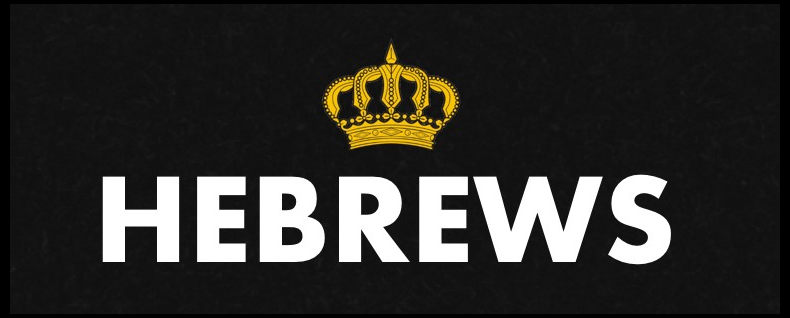 Hebrews 11:11–12 11 By faith even Sarah herself received ability to conceive, even beyond the proper time of life, since she considered Him faithful who had promised. 12 Therefore there was born even of one man, and him as good as dead at that, as many descendants as the stars of heaven in number, and innumerable as the sand which is by the seashore.
Today so much is said in the name of faith that in popular culture and as far as the world is concerned, to have faith has taken on a certain stigma of sentimentality. Today, faith is sort of the weak man's crutch, sort of like a safety blanket or a good luck charm like a rabbits foot that people rub when they need some emotional support. But biblical faith has nothing to do with either luck or sentimentality. Furthermore, faith is not a person, and not divine. Some people speak of faith as if faith itself were the deity they worship. But Paul puts this all to rest when he points out that faith is a gift, "For to you it has been granted for Christ's sake, not only to believe in Him, but also to suffer for His sake" (Phil. 1.29; cf. Eph. 2.8-9; Acts 11.18; 13.48; 18.27). Faith is actually a grace (Eph. 1.3). It is the by-product of salvation and as such it is something imparted to us from the sovereign hand of God and furthermore, it is something we can either increase in or decrease in. In other words, faith can fluctuate in one's personal ongoing sanctification. The apostles asked Jesus directly, Lord, "increase our faith" (Lk. 17.5). That is what is really happening in this chapter, we see not only the triumphs of faith, but how faith grew, increased, and how it deepened in the lives of God's people as they trusted in God the ultimate object of faith and His redemptive promises.
Trusting God In The Realm Of The Impossible
It is often the case that God calls us to believe beyond all possibility. As Paul says concerning Abraham, which would also then include Sarah, they hoped against hope itself (Rom. 4.18ff.). In other words, faith makes it possible for us to trust God in the realm of the impossible. One of the ways that it does that is that it changes our perspective of what faith should actually produce in us. While in our carnal minds we would use faith selfishly to move around physical mountains, Jesus transforms our perspective so that we see our lives as we should including the way we should view and define what are our real problems, our real obstacles in life, our real enemies; not flesh and blood but principalities and powers (cf. Eph. 6.12). The mountains we want to move are those things which inhibit us spiritually and the trials that test our maturity. Faith is the way that we overcome all of these things if in fact we are going to overcome them biblically. It has nothing to do with the 'name it and claim it' shenanigans of the 'word of faith' cult. Sarah and Abraham are prime examples of genuine faith, obedient faith; not perfect faith but true faith nonetheless. Both Sarah and Abraham were chosen and set apart for God to be glorified through their weakness and inadequacy. Faith is the instrument that God used in their lives so that they could overcome and obey God in the face of seemingly insurmountable circumstances. God was glorified in Sarah's weakness and Abraham's inadequacy. God's call on their lives was so that He could demonstrate that 'He is glorified in man's dependence.'
Faith Overcomes Our Weaknesses
As we approach Sarah's example of faith we are reminded that God works through and despite our flaws and our frailty (cf. 2 Cor. 4.7). Sarah of course was not perfect. But even to a more basic degree, she was only human and as such she was as transient as any of us. In terms of the broader context of Hebrews, we too, as frail, transient and feeble people are called to overcome through seemingly overwhelming circumstances. The message therefore, is a basic one. When we have genuine faith in God, we will find the strength and help that we need to overcome even as Sarah and Abraham did.
Faith And Human Flaws
The text seems to suggest that we should stop and consider "Sarah herself" (αὐτὴ Σάρρα) to better understand how she could stand as a model of faith. So we digress to consider the character of this godly woman momentarily. Often times in the life of Sarah what we remember more than anything is her moment of laughter (Gen. 18.12-15). That was when God spoke to Abraham through the Angel of the Lord (a pre-incarnate appearance of Jesus Christ; cf. Gen. 18.13) and told him that she would conceive in old age and we remember the fact that she laughed at the promise and then Abraham questioned her and being afraid she denied laughing so that she lied as well (Gen. 18.15). There is no doubt that Sarah lacked faith, but that does not negate the fact only through faith was she able not only to conceive but to obey and do what God had called her to do. The fact that she was flawed is no reason to write her off as inconsequential for our faith and instruction; the opposite is actually true. In fact, we had better be careful what we think about Sarah. Although flawed, she maintained a godly and exemplary character throughout her life. When Peter exhorts the women in the church on biblical modesty, Sarah was seemingly renowned for her piety in that area:
1 Peter 3:1–6 1 In the same way, you wives, be submissive to your own husbands so that even if any of them are disobedient to the word, they may be won without a word by the behavior of their wives, 2 as they observe your chaste and respectful behavior. 3 Your adornment must not be merely external—braiding the hair, and wearing gold jewelry, or putting on dresses; 4 but let it be the hidden person of the heart, with the imperishable quality of a gentle and quiet spirit, which is precious in the sight of God. 5 For in this way in former times the holy women also, who hoped in God, used to adorn themselves, being submissive to their own husbands; 6 just as Sarah obeyed Abraham, calling him lord, and you have become her children if you do what is right without being frightened by any fear.
When it came to exalting virtue over fashion, purity over vanity, humility over superficiality, and worship over idolatry; Sarah left a legacy of fearless submission and the beauty of internal holiness. Although she was flawed, Sarah was full of virtue, full of hope and full of faith. That is what genuine virtue is, not sinless perfection, a life without mistakes; but it is a life of where mistakes are redeemed and reputations are rectified by faith.
Faith And Human Weakness
We are not told of all of Sarah's flaws, partly because it is not central to the message of Genesis, and partly because God wanted to highlight something about His glory through the weakness and limitation of Sarah, "By faith even Sarah herself received ability to conceive, even beyond the proper time of life" (Πίστει καὶ αὐτὴ Σάρρα στεῖρα δύναμιν εἰς καταβολὴν σπέρματος ἔλαβεν καὶ παρὰ καιρὸν ἡλικίας). Now many have suggested that the textual issues involved in this passage suggest to us that the subject of passage is actually Abraham not Sarah. The strongest support for this is the phrase, "received the ability to conceive" (δύναμιν εἰς καταβολὴν σπέρματος ἔλαβεν) which literally refers to setting down seed, in other words, to the act of male insemination not female conception. If this is so, it is Abraham who by faith was given the ability to beget a son even though Sarah was "barren" (στεῖρα) her entire life (cf. Gen. 11.30). The text makes this clear with the phrase, "even beyond the proper time of life" (καὶ παρὰ καιρὸν ἡλικίας). Both Sarah and Abraham were old, weak, and way beyond the age of childbearing. The account is found in Genesis as the three angels have descended upon Abraham and among them was the Angel of the Lord:
Genesis 18:9–15 9 Then they said to him, "Where is Sarah your wife?" And he said, "There, in the tent." 10 He said, "I will surely return to you at this time next year; and behold, Sarah your wife will have a son." And Sarah was listening at the tent door, which was behind him. 11 Now Abraham and Sarah were old, advanced in age; Sarah was past childbearing. 12 Sarah laughed to herself, saying, "After I have become old, shall I have pleasure, my lord being old also?" 13 And the Lord said to Abraham, "Why did Sarah laugh, saying, 'Shall I indeed bear a child, when I am so old?' 14 "Is anything too difficult for the Lord? At the appointed time I will return to you, at this time next year, and Sarah will have a son." 15 Sarah denied it however, saying, "I did not laugh"; for she was afraid. And He said, "No, but you did laugh."
Sarah did laugh in disbelief, but precisely because nothing is too difficult for the Lord, she would conceive Isaac precisely as the Lord had appointed. Faith then, is to trust in the sovereign timing of God for our lives. It resigns itself to the will of God knowing that God's timing and will are best (cf. Jam. 4.15).
Faith And Divine Faithfulness
There seems to be nothing in the text that directly connects Sarah to the faithfulness of God. The translation, "she considered Him faithful" (πιστὸν ἡγήσατο) is an interpretation on the part of EVV; it is not in the Greek text. And yet, on balance, I would want to say that Sarah, because of her godliness no doubt eventually came to trust in God's promises. But if Abraham is the subject as most commentators and scholars suggest, than this is Abraham believing in the promise despite Sarah's bareness and despite his age. Notice the God-centeredness of genuine faith. The success of Abraham's faith was found not in the fact that he would eventually get it together but in the fact that God has shown himself faithful. There is no question that God has proven himself to be faithful to us in every way so that we can trust Him with everything— our well being, our safety, our sanctification, our suffering, our ministry, our very life:
1 Corinthians 10:13 13 No temptation has overtaken you but such as is common to man; and God is faithful, who will not allow you to be tempted beyond what you are able, but with the temptation will provide the way of escape also, so that you will be able to endure it.

1 Thessalonians 5:24 24 Faithful is He who calls you, and He also will bring it to pass.

2 Timothy 1:12 12 For this reason I also suffer these things, but I am not ashamed; for I know whom I have believed and I am convinced that He is able to guard what I have entrusted to Him until that day.

1 Peter 4:19 19 Therefore, those also who suffer according to the will of God shall entrust their souls to a faithful Creator in doing what is right.
Trusting in God's faithfulness however is something we can increase in because its part of our faith in Him. The parallel passage in Romans draws that point out even in the life of Abraham:
Romans 4:18–21 18 In hope against hope he believed, so that he might become a father of many nations according to that which had been spoken, "So shall your descendants be." 19 Without becoming weak in faith he contemplated his own body, now as good as dead since he was about a hundred years old, and the deadness of Sarah's womb; 20 yet, with respect to the promise of God, he did not waver in unbelief but grew strong in faith, giving glory to God, 21 and being fully assured that what God had promised, He was able also to perform.
It does not matter what our weakness is, if God has promised, and He has made many magnificent promises to us (cf. 2 Pet. 1.4), through faith, we can triumph over our weakness and perform great exploits in the name of our God:
2 Corinthians 12:9–10 9 And He has said to me, "My grace is sufficient for you, for power is perfected in weakness." Most gladly, therefore, I will rather boast about my weaknesses, so that the power of Christ may dwell in me. 10 Therefore I am well content with weaknesses, with insults, with distresses, with persecutions, with difficulties, for Christ's sake; for when I am weak, then I am strong.
God, who is supremely faithful desires His people to grow stronger and stronger in faith in His promises (cf. 10.23). The problem is never with God's faithfulness or God's ability but with our often-misplaced faith (Jam. 4.3).
Faith Overcomes Our Inadequacy
We see then that faith is a conquering or overcoming faith. But there is another aspect of this as well, namely our sense of inadequacy. This total sense of inadequacy is found in verse 12, "Therefore there was born even of one man, and him as good as dead at that, as many descendants as the stars of heaven in number, and innumerable as the sand which is by the seashore." Because of Abraham's physical weaknesses and limitations, no doubt they felt a deep sense of total inadequacy and incompetence. Not only were they not able, Abraham was only "one man", and as one man, he had no recourse. His own body was betraying him since he was "as good as dead" (νενεκρωμένου). Furthermore, what God had revealed to him seemed absurd in the face of his decrepit old body. Abraham would have "innumerable" (ἀναρίθμητος) descendants comparable to the "the stars of heaven" (καθὼς τὰ ἄστρα τοῦ οὐρανοῦ) and the "sand which is by the seashore" (καὶ ὡς ἡ ἄμμος ἡ παρὰ τὸ χεῖλος τῆς θαλάσσης). For this they were totally unprepared, overwhelmed and inadequate.
There is a sense in which this was very good in the purposes of God. By connecting us with the life of Abraham, the author of Hebrews is showing us that the same principle of faith which was operative in the fulfilment of the greatest promise in redemptive history in the Abrahamic covenant is now operative in our own lives as we bank on God's New Covenant promises. The reality is brothers and sisters, as we look at the task ahead of us, a life lived in humble obedience under the New Covenant, as it regards our own strength, we are all as good as dead. But what Hebrews is assuring us of is that just as "innumerable" descendants were given to Abraham because of God's faithfulness and Abraham's faith in His promises; the opportunity is for us to believe God for more expressions of His sovereign faithfulness in our own lives as well.
The ultimate promises that we are hoping in should be on the same redemptive level as that of Abraham and Sarah. I say redemptive to keep our minds stayed on the spiritual, the eternal, the invisible, not the temporal or physical. It is not that God will not answer prayer for temporal things, He often does, it is not that we cannot cling to God's faithfulness for physical blessings we should; for example, we have the general promise that if we honor God with our money He will take care of us (cf. Gal. 6.7). But all temporal blessings are just that, temporal.
And as we have learned from Hebrews already, God is in the business of keeping our eyes on those things which are not seen:
2 Corinthians 4:16–18 16 Therefore we do not lose heart, but though our outer man is decaying, yet our inner man is being renewed day by day. 17 For momentary, light affliction is producing for us an eternal weight of glory far beyond all comparison, 18 while we look not at the things which are seen, but at the things which are not seen; for the things which are seen are temporal, but the things which are not seen are eternal.