Trusting God in The Realm of the Unknown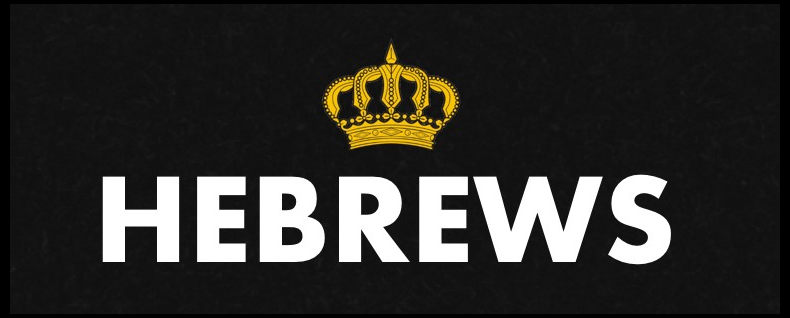 Hebrews 11:8-10 8 By faith Abraham, when he was called, obeyed by going out to a place which he was to receive for an inheritance; and he went out, not knowing where he was going. 9 By faith he lived as an alien in the land of promise, as in a foreign land, dwelling in tents with Isaac and Jacob, fellow heirs of the same promise; 10 for he was looking for the city which has foundations, whose architect and builder is God.
Trusting God In The Realm Of The Unknown
The concept of trusting God and in particular trusting God in the realm of the unknown should cause us to pause and reflect on the teaching of Scripture that assures us of God's faithfulness. This faithfulness however is not merely a point of sentimentality, it is rooted in the God's covenant faithfulness for His covenant people. In fact, to provide the readers with this assurance, the author of Hebrews looks back on the words of God's Law where God bound himself to those who would remain faithful to God in the covenant:
Deuteronomy 31:6–8 6 "Be strong and courageous, do not be afraid or tremble at them, for the Lord your God is the one who goes with you. He will not fail you or forsake you." 7 Then Moses called to Joshua and said to him in the sight of all Israel, "Be strong and courageous, for you shall go with this people into the land which the Lord has sworn to their fathers to give them, and you shall give it to them as an inheritance. 8 "The Lord is the one who goes ahead of you; He will be with you. He will not fail you or forsake you. Do not fear or be dismayed."
Of course such faithfulness is ultimately realized in and through Jesus Christ. Throughout redemptive history, God has promised to be with His people. His presence is an ever source of strength and solace in the wilderness of sin that we call home for now in this world. The same promise of God's covenant presence is then consistently passed down throughout redemptive history and its redemptive epochs:
Joshua 1:6–9 6 "Be strong and courageous, for you shall give this people possession of the land which I swore to their fathers to give them. 7 "Only be strong and very courageous; be careful to do according to all the law which Moses My servant commanded you; do not turn from it to the right or to the left, so that you may have success wherever you go. 8 "This book of the law shall not depart from your mouth, but you shall meditate on it day and night, so that you may be careful to do according to all that is written in it; for then you will make your way prosperous, and then you will have success. 9 "Have I not commanded you? Be strong and courageous! Do not tremble or be dismayed, for the Lord your God is with you wherever you go."
God's presence however was never meant to be a license for loose living or reckless faith; it was the basis for faithful obedience not idle indifference. God's promised presence was a strength for a people who where called to trust God in the realm of the unknown especially when they became weary and fearful. This is where Abraham comes in. Hebrews brings in Abraham and shifts from the primitive history of the church to the patriarchal period of redemptive history. Abraham needs no introduction, however, this patriarch towers over the horizon of redemptive history as the prototypical believer and friend of God (cf. Gal. 3.9; Jam. 2.23). It is Abraham who best represents what it means to be in covenant communion with God, to know God, walk with God, trust God, and be called by God to by faith in light of God's redemptive promise. The profile of his life yields many critical lessons for the life of faith as we examine what it meant for Abraham to be called by God to trust in Him.
Called To Trust God Through Radical Obedience
The reason that I am using the word radical to describe Abraham's obedience is because Abraham had a radical calling. This should not surprise us in any way since God has a common custom of placing radical callings on his people. Joshua chapter one is replete with calls for radical trust and obedience as God called Joshua to fill the mighty shoes of Moses. God repeatedly tells Joshua not to fear but to be courageous because He was with him (Josh. 1.5-7, 9, 18; 10.25). Jeremiah was called to stand against the whole world as far as he was concerned. God assured him that the whole land whether kings, or princes, or priests; everyone would fight against him. Nevertheless, God said to Jeremiah, "I am with you" (Jer. 1.18-19).
Whether we are talking about prophets or apostles, the truth is, every believer has been called by God to do hard things in a hard world for the glory of God and God calls us to radical obedience as well.
Notice first however the Abraham was in fact called (καλέω). We need to be careful not to read into our lives things that God is not in fact calling us to do. But now that we have God's word we can have infallible assurance as to what the will of God is. This is not to say that God will never call us in ways that are never accompanied by emotions or subjective notions, He often does, however we have the revealed will of God to confirm and to bring an objective verification as to what it is that God is calling us to do. When it comes to knowing what God is calling you to do there are several important questions you must ask.
First, will it further your spiritual progress? In other words, is it spiritually advantageous to make a particular decision or not? Second, does it conform to the word of God? Does Scripture support your idea of your calling? Is it an office in the church, is it a gift in Scripture, is there clear evidence in Scripture that God does in fact call people to whatever area of life or ministry that you are pursuing. Third, will it glorify God? This gets to the root of our motives for doing a thing or not. Fourth, do others agree and affirm what it is that you feel called by God to do? The last one is a gracious safety net that God has given to the believer. If we feel called to a certain ministry or to a certain decision that we feel like we need to make for our own lives, there is a great safety in a multitude of counselors. But Abraham was called in a very unique way. He was called miraculously, supernaturally, and through the theophany presence of God as God spoke to Abraham and appeared to Abraham (Gen. 12.1, 7). This would happen repeatedly in Abrahams life (cf. Gen. 15.1, 4, 18; 17.1; 18.1; 22.1, 15).
Second notice why it is that Abraham is a model of faith, he was called and he obeyed, "Abraham, when he was called, obeyed" (καλούμενος Ἀβραὰμ ὑπήκουσεν) (Heb. 11.8). Like with Abraham (cf. Gen. 22.1), God's calling is often a test to see if we will obey, if we will trust even against hope (cf. Rom. 4.18). And God is in the business of testing and purifying and refining our faith for our good and for his glory (cf. 11.17). Again we see this in the lives of God's people throughout the pages of Scripture and at critical points in redemptive history; but it also occurs in our own lives for our testing, for the trying of our faith:
James 1:3 3 knowing that the testing of your faith produces endurance.

1 Peter 4:12 12 Beloved, do not be surprised at the fiery ordeal among you, which comes upon you for your testing, as though some strange thing were happening to you;
Third, notice that it was Abraham's faith in God's promises that allowed him to trust God in the realm of the unknown, "Abraham… obeyed by going out to a place which he was to receive for an inheritance; and he went out, not knowing where he was going" (Ἀβραὰμ... ἐξελθεῖν εἰς τόπον ὃν ἤμελλεν λαμβάνειν εἰς κληρονομίαν, καὶ ἐξῆλθεν μὴ ἐπιστάμενος ποῦ ἔρχεται). Although he himself did not know where he was going he did know why he was going and who had sent him. Walking by faith remember, is as much and exercise trusting in God's character as much as it is in faith that our lives will turn out the way we want them to. He believed God and he believed that God was a rewarder of those who seek him (11.6). And so Abraham trusted in the promises of the reward of God who called him. We see the evidence of this in another episode of Abraham's life— the offering of Isaac:
Hebrews 11:19 19 He considered that God is able to raise people even from the dead, from which he also received him back as a type.
Because Abraham believed that he would receive an inheritance from God he trusted in the God of reward and was willing to leave everything in order to obey the calling of God. That is also part of trusting God, namely the willingness to part with goods and kindred, with familiarity and convenience. Missionaries experience this all the time as they are called by God to go to the hard places of the world often crossing over radical language and cultural barriers on the way to obeying God and all because they believe God is faithful. This leads right into our next point.
Called To Trust God As Pilgrims In A Strange Land
Part of trusting God in the things that we cannot see now means that we have to be willing to live differently. It is actually a different mindset, it's a worldview in which you see things as a sojourner a pilgrim on the way to eternity. The remarkable thing is that we have this in common not just with other Christians or other churches or even the apostles or Jesus, we have this in common with the most primitive believers of redemptive history. Just like Isaac and Jacob, we too are called to be "fellow heirs of the same promise" (τῶν συγκληρονόμων τῆς ἐπαγγελίας τῆς αὐτῆς). As "fellow heirs of the same promise" is it any wonder that we are also called to the same pilgrim life.
The picture here is one of alienation, dislocation, and discomfort. Everything about this calling is a calling to live as a transient sojourner in a temporal world. The fact that Abraham, Isaac and Jacob lived in "tents" (σκηναῖς) underscores that fact (cf. Gen. 12.8; 13.5, 12, 18; 18.1, 2, 6, 9, 10). The pilgrim life is a calling of estrangement. Not estrangement from God or from each other but from the world and its allurements. American Christianity is blessed in many ways. We are blessed with our technology, blessed with our churches, blessed with our safety, blessed with our freedoms, blessed with innumerable biblical resources.
Think of the seminaries and Bible colleges. Think of the myriad of conferences and concerts a Christian in America can attend. We are truly a blessed blessed Church in America. But with great blessing comes great responsibility. Because we are so deeply blessed we can become so dangerously comfortable. And a comfortable Christian is often a complaisant Christian. And a complacent Christian is a Christian that probably has too many stakes in this life. If we are not careful we can drive the pegs of our tents too deeply into the system of this fallen world.
This is why we are admonished time and again to sever our love of this sinful world and even life itself in the present evil age:
1 John 2:15–17 15 Do not love the world nor the things in the world. If anyone loves the world, the love of the Father is not in him. 16 For all that is in the world, the lust of the flesh and the lust of the eyes and the boastful pride of life, is not from the Father, but is from the world. 17 The world is passing away, and also its lusts; but the one who does the will of God lives forever.
The fact that Abraham had been called out of Ur meant that he would have to live as an alien and a stranger in the world (Gen. 23.4). Not only does Genesis tell us this about Abraham historically, Hebrews reminds us of the significance of this theologically:
Hebrews 11:13 13 All these died in faith, without receiving the promises, but having seen them and having welcomed them from a distance, and having confessed that they were strangers and exiles on the earth.
The pilgrim life is 'tent-life' and especially in the patriarchal period it should be contrasted with 'city-life' which refers to permanent residence versus passing through from place to place. Its not that Hebrews is calling us to live in physical tents but it is exhorting us to steer away from setting our hope in this life, seeking for ultimate identity from a fallen world, and from forgetting that our permanent home is yet to come. This is the final point.
Called To Trust God For A Better City
The patriarchs lived as strangers and aliens ultimately not because they were pursuing a certain spirituality, or because they wanted to be different from others; but because their aspirations were found not in what man could give them but in what God has promised, "he was looking for the city which has foundations, whose architect and builder is God" (ἐξεδέχετο γὰρ τὴν τοὺς θεμελίους ἔχουσαν πόλιν ἧς τεχνίτης καὶ δημιουργὸς ὁ θεός). It is a perfectly natural desire to want a permanent home, a city that we can call home. It is not that a city is evil in it of itself; yet because the cities of this world are driven by the ambitions of sinful man, their industry is marred by evil.
Notice however from this verse that God will supply us what this world cannot. Our pilgrim life is not ideal; we do crave permanence and God will give it to us when He builds us a "city" (πόλις). Of course our city will be the heavenly metropolis, the heavenly Jerusalem which will consist of an unshakable kingdom (cf. 12.28). God's city is called, "Mount Zion", "the city of the living God", and "the heavenly Jerusalem" (12.22). Unlike the cities of this world, the heavenly Jerusalem is called, "the holy city" (Rev. 21.10). It is holy because nothing unclean will be there and the only thing that will be there will be holy and honoring to the Lord of heaven (cf. Rev. 21.27; 22.15).
It will also be fulfill our desire for stability since God's city will have "foundations" (θεμέλιος). Unlike the temporal 'tent-life' God calls us to now, the heavenly city will provide us with a permanent foundation upon which we can build our eternal lives. The imagery is one of a permanent stable home that will eliminate the need for further wandering on the part of God's people. Although the world will deny us such a city in this age, God will provide for us a Christian city with an unshakable foundation no longer susceptible to God's enemies. Liberalism will no longer prevail, fascism will no longer prevail, communism will no longer prevail, democracy will no longer disappoint; God's city is bound to God:
Psalm 87:1–3 1 His foundation is in the holy mountains. 2 The Lord loves the gates of Zion More than all the other dwelling places of Jacob. 3 Glorious things are spoken of you, O city of God. Selah.
God is both the "architect" (τεχνίτης) and the "builder" (δημιουργός). That is to say, God will be the designer and the maker of this city. Man was created in the image of God and because of that we crave aesthetic beauty. We build our cities with beauty. In our backyard they are building the five billion dollar mile. This is a stretch of land that developers and investors are prepared to dump billions of dollars into in the attempt to make the city the Frisco more attractive and lucrative. But there are no architects or developers or designers that can even begin to imagine the beauty and aesthetics that reside in the mind of God. It is almost unlawful to even attempt to comment on what the beauty of heaven will be like (cf. 2 Cor. 12.4). Far from being idle, the fact that God is the "builder" of heaven reminds us that God is a God of industry. He is the Maker of Heaven and Earth and He is the Maker of the New Heavens and the New Earth. He will forever amaze us with the things which he will do in our presence. From creation to creation as the psalmist declares our God alone does wondrous things (Ps. 72.18).
This "city" is one of those things which cannot be seen and as such it demands our faith. We are thus called to trust God in the unseen and the unknown now because we know where we are going ultimately. Our hope is sure, our destination fixed, our eternity secure (cf. 1 Pet. 1.3-5). All of this should produce in us greater trust and greater perseverance in the present age knowing that Jesus Christ has gone to prepare a place for us and He will return to take us there with Him (9.28; cf. John 14.1-3). It is Christ that should make the city of God most attractive to us. Jesus is the reason joy and gladness will be found in Zion (cf. Is. 51.3). It is not the precious stones, nor the sea of glass, nor the myriad of angels, or the streets of gold; Jesus himself is the crown jewel of the heavenly Jerusalem; He is the lamp that will illuminate heaven with the glory of God age upon age in an endless eternity (cf. Rev. 21.22-23).