Why God saved the Apostle Paul and Why He Saves Us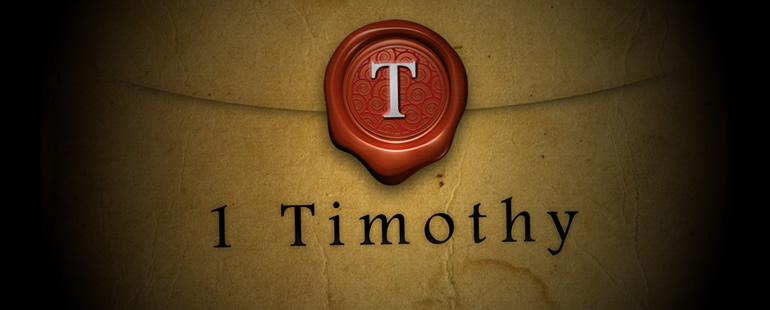 The context for our passage today is the first 11 verses of 1 Timothy in which the Apostle Paul has jumped right out of the gate to warn Timothy concerning these certain men that are rising up in Timothy's church in Ephesus who are leading people astray with their false doctrines.
Paul refers to their errors as being mere myths and endless genealogies and in chapter 4 will refer to their teachings as worldly fables fit only for old women. But what is interesting about these erroneous teachings is that these men where in some way associating their teachings with the actual Word of God which Paul refers to in verse 7 as the Law.
Now these men where obviously abusing the Law of God, but Paul knows what God's intent was behind the Law, it was to be a tutor, a schoolmaster to lead people to Christ.
These false teachers where not using the Law properly, but the Apostle Paul himself has personally had the Law of God perform its meticulous surgical like work in his own heart as it is supposed to do with all of those who are exposed to it, And the Law had performed this work in Paul's heart to such an extent that he has been humbled to the point that he could say in verse 15 that he is the worst of all sinners.
The Law providing this kind of humbling conviction is just what it was intended to do, and because of this reality of the Law's divinely intended purpose Paul, in verse 11 could say that the very confrontation of the Law of God is actually according to the glorious gospel of the blessed God. The Law is a part of the gospel
It's from this line of thought, of the Law's work of conviction, that Paul wants to then set before young Timothy, what the ongoing continuing work of the Spirit is in the life of one who has been saved Him.
You can divide Paul's thoughts on the Spirit's saving work of grace into 3 sections
God's saving grace includes a call to service
The abundance of God's grace that accompanies our salvations
The purpose behind God's desire to work all of this salvation in people like Paul and ourselves
God's calling to salvation includes a calling to service
12 I thank Christ Jesus our Lord, who has strengthened me, because He considered me faithful, putting me into service,
First things first for the Apostle Paul, we see here the good and proper response of one who has in fact been saved by God's grace, thankfulness.
How unbelievably atrocious was it for only 1 of the 10 lepers who Jesus healed in Luke 17 to actually return to Jesus to give Him thanks for the miraculous cleansing that they had received.
How much greater the cleansing we have received and how much greater our thanks should be for the cleansing.
Paul here is specifically thankful for the strengthening grace that he received from Christ.
Now, because the word "strengthened" is in the aorist tense, we know that Paul is referring back to a strengthening that he received some time in the past. And I can't help but assume that Paul has to be referring to that amazing strengthening that he received from the Lord at the weakest point of his life.
There he was in the city of Damascus, sitting in the corner of some back room of this man's house on Straight street, probably in the fetal position, still blind from Christ's visitation to him on the road. His entire theology and worldview has been completely shattered by Christ's revelation to him and then this man named Ananias is sent to him by the Lord.
Acts 9:17–20 So Ananias departed and entered the house, and after laying his hands on him said, "Brother Saul, the Lord Jesus, who appeared to you on the road by which you were coming, has sent me so that you may regain your sight and be filled with the Holy Spirit." 18And immediately there fell from his eyes something like scales, and he regained his sight, and he got up and was baptized; 19and he took food and was strengthened. Now for several days he was with the disciples who were at Damascus, 20and immediately he began to proclaim Jesus in the synagogues, saying, "He is the Son of God."
Now that was some strengthening!
Now Paul says here in verse 12 that "the Lord strengthened him because He considered him faithful."
That certainly sounds awkward to me. God saved and strengthened Paul because he was faithful?
As early as the 4th century Augustine was clarifying this saying, "God does not choose anyone who is worthy, but in choosing him renders him worthy" (1:341)
Augustine was on to something as Paul himself clarifies the foundation of his faithfulness in

1 Corinthians 7:25 Now concerning virgins I have no command of the Lord, but I give an opinion as one who by the mercy of the Lord is (faithful) trustworthy.
Paul did not in any way think his faithfulness was what merited his calling but he certainly did know that the faithfulness that was given to him was for a purpose and a use, for service he says at the end of verse 12.
Lord, who has strengthened me, because He considered me faithful, putting me into service,
Paul did not receive his strength and faithfulness in vain either,
1 Corinthians 15:10 But by the grace of God I am what I am, and His grace toward me did not prove vain; but I labored even more than all of them, yet not I, but the grace of God with me.
Paul took this grace that the Lord had imparted to him at his salvation and fully spent it till his last breath in service for the Lord.
In the same way brothers and sisters, our salvations came with a call to service, and the strength to go with it.
How can you know what God's calling is for your life?
Well you can start with where Paul starts in 1 Cor 7.
In one sense you can know what your calling is from God simply by recognizing the place in life that God has you in and it is there that you should seek to glorify Him in whatever that circumstance is.
1 Corinthians 7:17–18 Only, as the Lord has assigned to each one, as God has called each, in this manner let him walk. And so I direct in all the churches. 18Was any man called when he was already circumcised? He is not to become uncircumcised. Has anyone been called in uncircumcision? He is not to be circumcised.

1 Corinthians 7:21 Were you called while a slave? Do not worry about it; (In other words, glorify God in your slavery)

1 Corinthians 7:27 Are you bound to a wife? Do not seek to be released. Are you released from a wife? Do not seek a wife.
Of course Paul gives liberty to get married and become a freedmen if one has the opportunity but his point in this section of Scripture is that your main focus should be to live out the calling that God has on your life presently. Don't seek to shake off the providence of God in your life. Glorify Him in it.
Do not doubt the ability of the Spirit within you to strengthen you for your work.
This is exactly what Paul is trying to communicate to Timothy. Remember Timothy that the Lord has called you to this work. He is with you, trust Him and walk in faith!
Our callings may all be different brothers and sisters, but the Spirit that is to be at work in us is not different. The same Spirit that the Apostle Paul had in Him is the same Spirit that is in you if you are a believer. Dare I remind you that the Spirit in you is the same Spirit that raised Jesus Christ from the dead! So pursue God by the power of the Spirit of God, trusting Him to honor your faithfulness.
We all feel the weight of the difficulties that come with each of our callings so let's look now to verse 13 where Paul goes on to encourage us in our willingness to fulfill whatever service the Lord has called us to, because here we see Paul recognizing the abundance of grace that is ours in Christ
The abundance of grace that is ours in Christ
12b. He considered me faithful, putting me into service, 13even though I was formerly a blasphemer and a persecutor and a violent aggressor. Yet I was shown mercy because I acted ignorantly in unbelief; 14and the grace of our Lord was more than abundant, with the faith and love which are found in Christ Jesus.
Why did Paul need grace, an abundant grace? Because formerly he was a blasphemer and a persecutor and a violent aggressor.
We all know about the account of Steven's stoning where Paul, then Saul, stood by approving of the murder, but Acts 26 gives us another testimony from Paul himself on the wickedness that was his life prior to God's abundant grace…..
Acts 26:9–11 "So then, I thought to myself that I had to do many things hostile to the name of Jesus of Nazareth. 10"And this is just what I did in Jerusalem; not only did I lock up many of the saints in prisons, having received authority from the chief priests, but also when they were being put to death I cast my vote against them. 11"And as I punished them often in all the synagogues, I tried to force them to blaspheme; and being furiously enraged at them, I kept pursuing them even to foreign cities.
Although he was a very wicked man who sought total destruction of the bride of Christ, he goes on to say in verse 13
Yet I was shown mercy because I acted ignorantly in unbelief;
Now this statement surely requires some explanation because it sounds as if what Paul is saying that his ignorance warranted or somehow earned God's mercy. But if Paul teaches that even our good works do not merit God's mercy and grace certainly our ignorance and unbelief do not merit God's grace. So what is it that Paul is saying here exactly? Paul is simply making a distinction between the different states of people's unbelief. Maybe you have never considered the existence of differentiations in people's unbelief before.
As we know, sinning, even ignorantly, certainly doesn't merit God's mercy but sinning ignorantly does put you into the category of those who are able to receive God's mercy in the sense that one who is sinning ignorantly can repent when he/she is made aware of their sin just as Paul did when he was confronted by Christ on the road to Damascus. Until being made aware of his error by Christ, Paul somehow was persecuting the church with a clear conscience.
When Paul was standing trial before the High Priest in Jerusalem in Acts 23:1 Paul, looking intently at the Council, said, "Brethren, I have lived my life with a perfectly good conscience before God up to this day." He was in some sense ignorant to who Jesus truly was when He was persecuting Him by persecuting His bride. You see this category of sin that Paul is describing in Hebrews 9:7 but into the second, only the high priest enters once a year, not without taking blood, which he offers for himself and for the sins of the people committed in ignorance.
But there are those who sin knowingly and willfully, who are blaspheming the Holy Spirit by knowing exactly what they are doing. I think that in all of this language that Paul is using here of, sinning in ignorance and in unbelief, that Paul is drawing an intentional distinction between himself and the false teachers who are infiltrating Timothy's church in that their sin and false teaching is done knowingly and willfully.
1 Timothy 4:2 Paul describes the false teachers in Timothy's church as hypocritical liars, who have seared in their own conscience as with a branding iron. They know the truth and yet continue to propagate their lies for their own gain.
The willful, unrepentant man will not be forgiven, but Paul found an abundance of grace that took this one time blasphemer and a persecutor and a violent aggressor and turned him into one of the greatest Christian men that ever walked this planet.
All salvations are miraculous, but the transition that God did in the heart of Saul of Tarsus was undeniably something special.
How abundant was the saving grace of to Paul? Well in v.14 he says it is more than abundant.
The words translated as "more than abundant", (ὑπερπλεονάζω) in the NASB are the translation of 1 Greek word. It's a word that Paul apparently invented (which he was known to do) by adding the prefix ὑπερ to the word for abundant. We transliterate the word ὑπερ as "hyper", so Paul is saying that he received a hyper abundant grace.
How abundant and amazing is God's grace? What does the grace of God actually do and provide for us, what does it come with? 14and the grace of our Lord was more than abundant, with the faith and love which are found in Christ Jesus.
Do we not have here another text showing that even our faith is a gift from God?
Ephesians 2:8 certainly says that our faith is not of ourselves it is a gift of God
Phil 1:29 says that it was given to us to believe in Him
Romans 12:3 says that God has allotted to each of us a measure of faith
That is some abundant/hyper grace. You once didn't believe in Christ. But by God's doing 1 Cor 1:30 He put you into Christ. And what is found in union with Christ Jesus? Faith and love Paul says in v14. Our very faith and love for Christ is a result of God's grace. That is amazing grace is it not.
Well this is what God does. He doesn't simply attempt to save sinners but He saves them.
And with this idea Paul keeps working towards the apex of his discussion of God's grace in his salvation
Lastly,
The purpose of God in Paul's salvation
15It is a trustworthy statement, deserving full acceptance, that Christ Jesus came into the world to save sinners, among whom I am foremost of all. 16Yet for this reason I found mercy, so that in me as the foremost, Jesus Christ might demonstrate His perfect patience as an example for those who would believe in Him for eternal life.
Here we have 1 of Paul's 5 trustworthy statements that are found in the Pastoral Epistles. It's one of those statements or teachings that is to be accepted without question or dissension.
that Christ Jesus came into the world to save sinners.
If you don't come to know anything else in your life, know this. That Christ Jesus came into the world to save sinners. The very Gospel of God is summed up in these words. He didn't have to leave the glory of heaven, but He did. He didn't have to save anyone, but He did. He didn't have to save sinners especially, but He did. This is the good news! It's what all of creation was created for, and because of it, this truth deserves full acceptance. Every soul in here needs to accept this trustworthy statement. If you doubt it, if you reject it, know this for certain, that you are leaving yourself without any hope of surviving the judgment that is to come when you die and stand before the Lord. "There is salvation in no one else; for there is no other name under heaven that has been given among men by which we must be saved." Acts 4:12
But how can you know for certain? Acts 2:32 Peter says, "This Jesus God raised up again, to which we are all witnesses…… Acts 2:36 "Therefore let all the house of Israel know for certain that God has made Him both Lord and Christ—this Jesus whom you crucified."
The resurrection, this was God's great affirmation of what Jesus did on the cross to save sinners. His sacrifice had been accepted in the heavenly temple.
But in all of the countless multitudes of sinners that Jesus saved by the cross there was one in particular that could lay claim on this label of being a sinner more than all. Christ Jesus came into the world to save sinners, among whom I am foremost of all. As we said before, God's Law had done a work in Paul's heart. As he considered God's holiness and the Laws that flowed out from it, he surmised, "I must be the foremost sinner of all". Paul says of himself in
1 Corinthians 15:9 For I am the least of the apostles, and not fit to be called an apostle, because I persecuted the church of God.
Paul had spent the prime of his life persecuting the church of God, who Christ Himself would later explain to Paul, that by doing so, he was actually persecuting Christ Himself. I tremble at times when I remember some of the sins that I committed before being saved by Christ, things that I wish I could forget, and I'm sure you have similar memories.
But I bet the Apostle Paul still remembered the faces of those Christian men and women who he dragged out of their houses to kill. I bet he remembered the screams of the children who were ripped away from their Christian parents never to see them again because of Paul's misguided jihad. What a transformation for this man, what a life lived. Paul went from the worst sinner in the world to one of the greatest Christians ever. Amazing
But Paul tells us more here. He tells us why God saved him in particular, the chief of sinners.
16 Yet for this reason I found mercy, so that in me as the foremost, Jesus Christ might demonstrate His perfect patience as an example for those who would believe in Him for eternal life.
This statement by the Apostle Paul has always intrigued me, namely the fact that it was revealed to him why God saved him in particular.
It's interesting because if you understand the doctrine of God's grace, you know that God saves based on His unconditional election of sinners. Meaning, God does not choose to save any of us because we are in any way better than those who He does not choose to save. God in His infinite wisdom has decided to extend His saving grace to some and the question that is obviously begged by this reality is "If God didn't save me because of anything in me, if it isn't because I'm in anyway better than my neighbor, then why did God choose to save me and not my neighbor?". Why did Jesus come and atone for my sins and not my neighbors? As much as I've asked that question about my own election, Paul says that he knows the answer to why he was saved by Christ. It was so, "Jesus Christ might demonstrate His perfect patience as an example for those who would believe". In other words, Paul's salvation was an example, the ultimate example of how patient God is towards those whom He is going to save. Paul being the worst of sinners, just like any one of us, could have been taken out by God and judged at any moment of his life. But although he was actively being the worst sinner, committing the worst sins of persecuting Christ's bride herself, God was patiently waiting to work out His sovereign providence and bring Paul to Himself in His perfect timing. Paul's salvation is an example in that God saves even the worst of sinners, and because you have most likely not spent the prime of your life killing Christians, and are therefore no worse than Paul whom God saved God can therefore save even you, despite what horrible sins you have committed.
How is God able to justly forgive sinners like us? He is able to forgive because He has provided for Himself a substitutionary sacrifice to appease His wrath. It's not a sacrifice of bulls and goats but the sacrifice of His very Son, a sacrifice that will cleanse the sins of the worst of sinners who will repent.
I also think that Paul's salvation serves as an example in another way. Just as Paul's salvation was in a sense the ultimate example of God's saving grace and mercy, so too our salvations are examples of God's gracious salvation of sinners. The fact that God has saved sinners like us stands as a real example of what God's grace can do. This can be testified of before the world, to your friends, family members and coworkers. Tell them that God is still active and how. He is saving wicked sinners as examples of his willingness to save. Testify as Paul did of what God has done to save you. Our experiences are not the Gospel itself, but it is certainly because of the Gospel that we have been saved and this is what we can show to those around us. Leave them with no excuse to come to Christ.
Just as this whole section of Scripture was written in order to encourage young Timothy in his ministry, so too, should we be encouraged in whatever ministry calling it is that we have been given.
If by God's grace you were saved to raise godly children, be thankful that you were saved in the first place and raise those children to the glory of your Savior
If by God's grace you were saved to preach the Gospel of Jesus Christ on the street corners, preach it as the Apostle Paul did, the chief of all sinners preaching man kind's only hope to other sinners.
If by God's grace you have been saved to minister officially in the church of God, do so as Paul will tell Timothy, continue to fight the good fight, keeping faith and a good conscience.
And if there are any here who are not in the grace of Christ, remember that the blasphemous murderer, Saul of Tarsus was saved for the great purpose of showing you just how powerful the blood of Christ is to save. There is no one too far gone that God's right hand is not strong enough to save.
Repent and believe today on the Lord Jesus Christ and be saved.
And instead of fearing God and judgment day, you can with a joyful heart this very day and join us in a worshipful reading of Paul's doxology in v.17
17 Now to the King eternal, immortal, invisible, the only God, be honor and glory forever and ever. Amen.